Lovely Warfare

Łukasz Żal PSC / Cold War

Lovely Warfare

Łukasz Żal PSC / Cold War

Awards seem to follow the collaborations of filmmaker Paweł Pawlikowski and cinematographer Łukasz Żal PSC who were responsible for Ida becoming the first Polish film to win the Oscar for Best Foreign Language Film and with Cold War, Żal has been lauded with the Silver Frog at Camerimage and the story inspired by the tumultuous love affair between the parents of Pawlikowski was named best European Film at European Film Awards.
Interestingly, the creative partnership was not originally planned but came out of necessity when cinematographer Ryszard Lenczewski PSC became ill during the making of Ida and Żal went from being the camera operator to his replacement.
"When I took on Ida a lot of the locations were already prepared, and Paweł and I didn't know each other but I quickly understood his way of working," recalls Żal who received a co-Academy Award nomination for Best Cinematography for his efforts. "But on Cold War, we were like friends and had a symbiotic relationship. We spent a lot of time going through the script, talking about things, looking for locations, watching films and in general working on the visual language."
Preproduction lasted six months from June 2016 to January 2017 while principal photography encompassed 56 days, with the majority taking place in Poland as well as Croatia and Paris, France. "You are preparing everything to go in the right direction but you're always open [to new ideas]. I believe what is good, original and special sometimes borders on being a mistake. When you're well-prepared you can do risky things because you are not thinking about the technology. I know how I will light this scene. Being onset is my extra time to improvise and make intuitive decisions."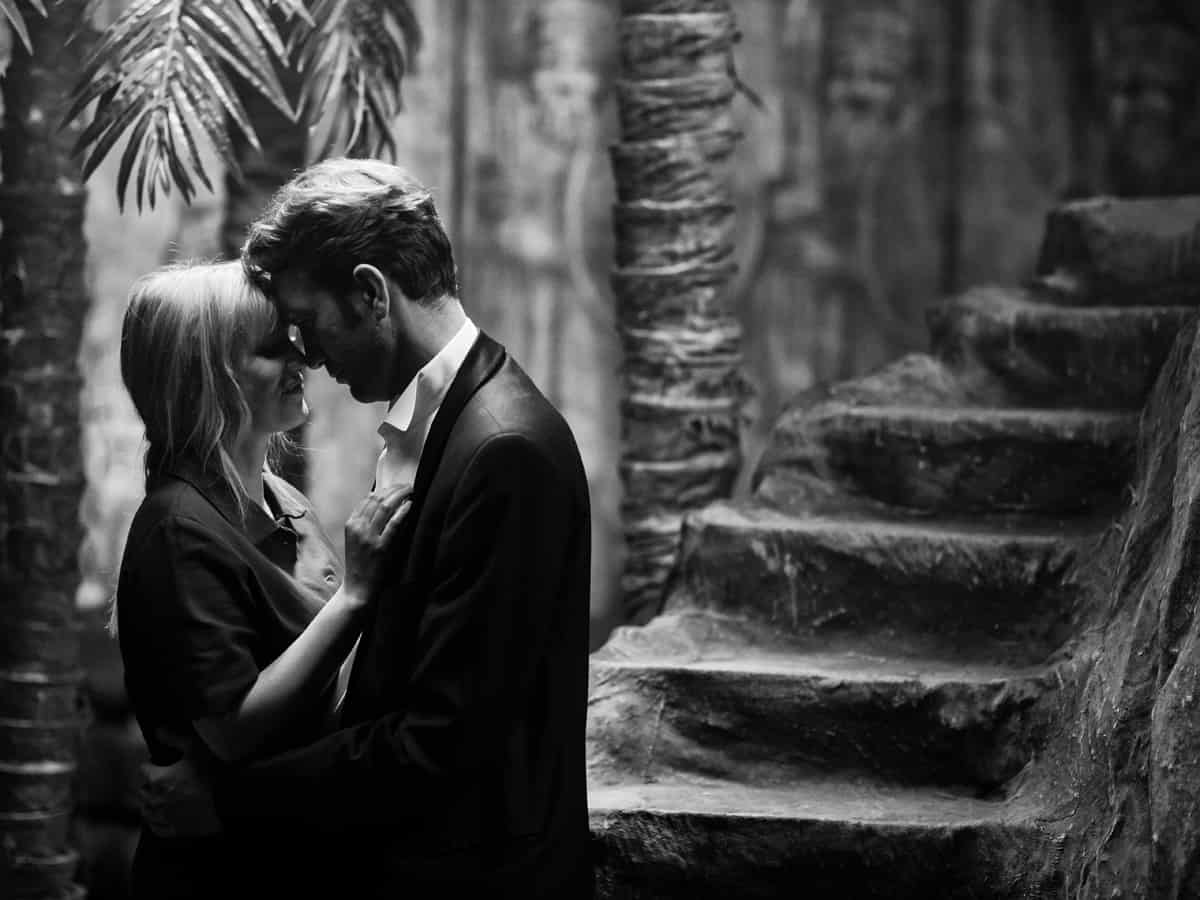 Creative decisions constantly evolved throughout the production. "Paweł is always distilling things by looking at pictures, and rewriting the script in the prep time and after rehearsals," notes Żal. "We recorded everything. He observes what the scene is giving to him, keeps what is good and throws out ideas that don't work anymore. That's the whole process. I had never spent so much time for prepping myself. There was extensive greenscreen and bluescreen. We were shooting Paris interiors in Poland so there were a lot of technical things to coordinate."
The length of the shots complicated matters for the digital augmentation. "When you have a shot that lasts one minute and a half and have a window that takes up half of a screen you need to create a piece of work that not only shows it is Paris but will be something interesting to see. You need to find a proper rhythm in the shot, like a little bird, people in windows, and smoke from chimneys to make it alive. It turned out that it's much more complicated with shots that have a lot of CGI."
As with Ida, Cold War is captured in black and white. "When Paweł sent me the script it was his preliminary idea that the film would be black and white as well be set in the 1950s and 1960s," reveals Żal. "But we were afraid of repeating ourselves, so we spent some time to make sure that black and white was the best solution. We watched different films and archives, and realized quite soon that there was no colour in Poland at that time. It was going to be a look that resembled a Russian or Orwo film stock from East Germany. However, we couldn't find an interesting pallet for that. Also, we felt that black and white allowed us to create our own interpretation of this reality and stage our own vision of it, less naturalistic and mimetic. It's much more interesting than colour and we wanted to link to films from the 1950s and 1960s."
"An important idea for this film was to always keep a high contrast in the production design because in Poland there is no sun in the winter," states Żal. "There was also an idea to treat this feature like a painting where you have a lot of details and structures so not to have a flat picture. A huge inspiration for me was the photography of Ralph Gibson. I was shooting for as much contrast as I could. We were using a lot of spotlights but also building a lot of negative fill, using large surfaces and a big butterfly."
Lights included tungsten on dimmers, Kino Flos, PAR 64s, ARRI M90s and M40s, HMIs, LED, and SkyPanels. "We ended up using the Alexa XT with Zeiss Ultra Primes and Angénieux Optimo lenses."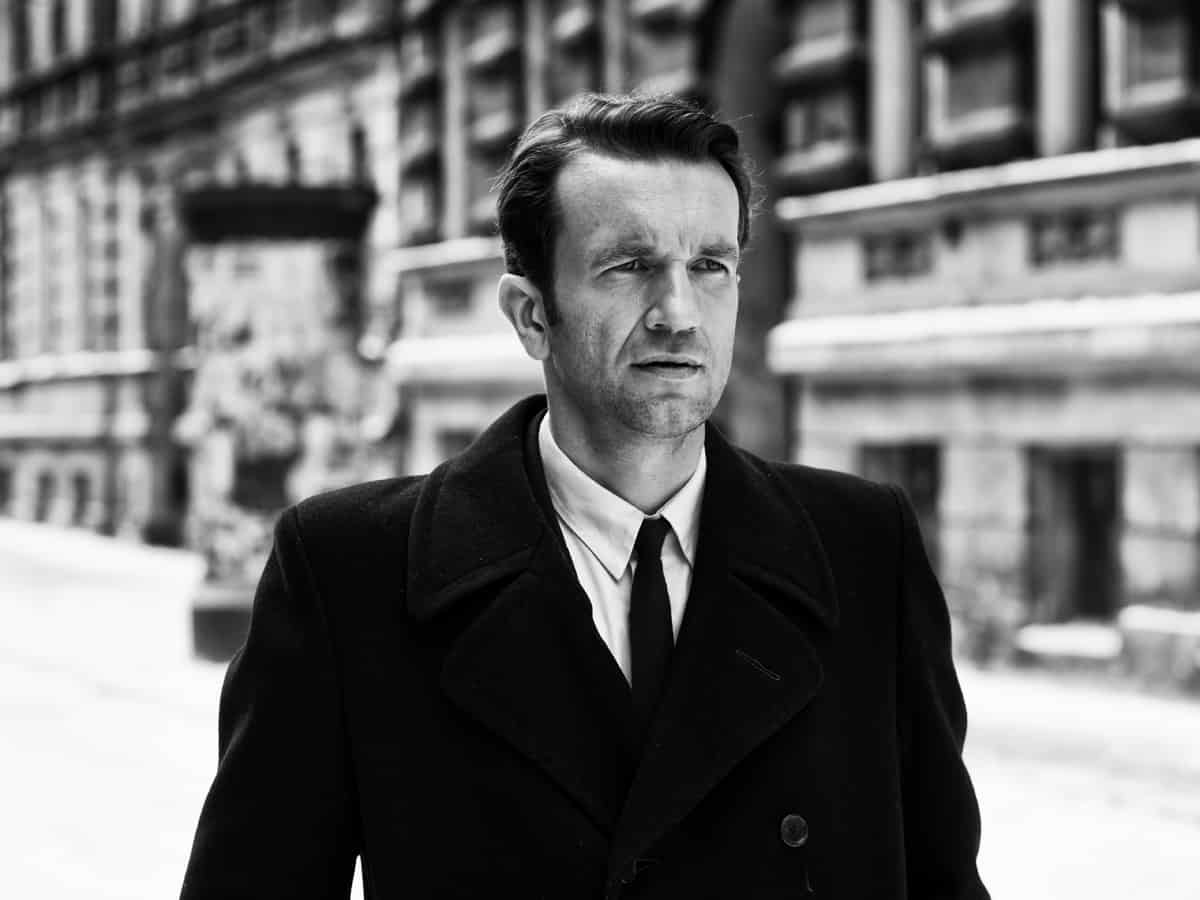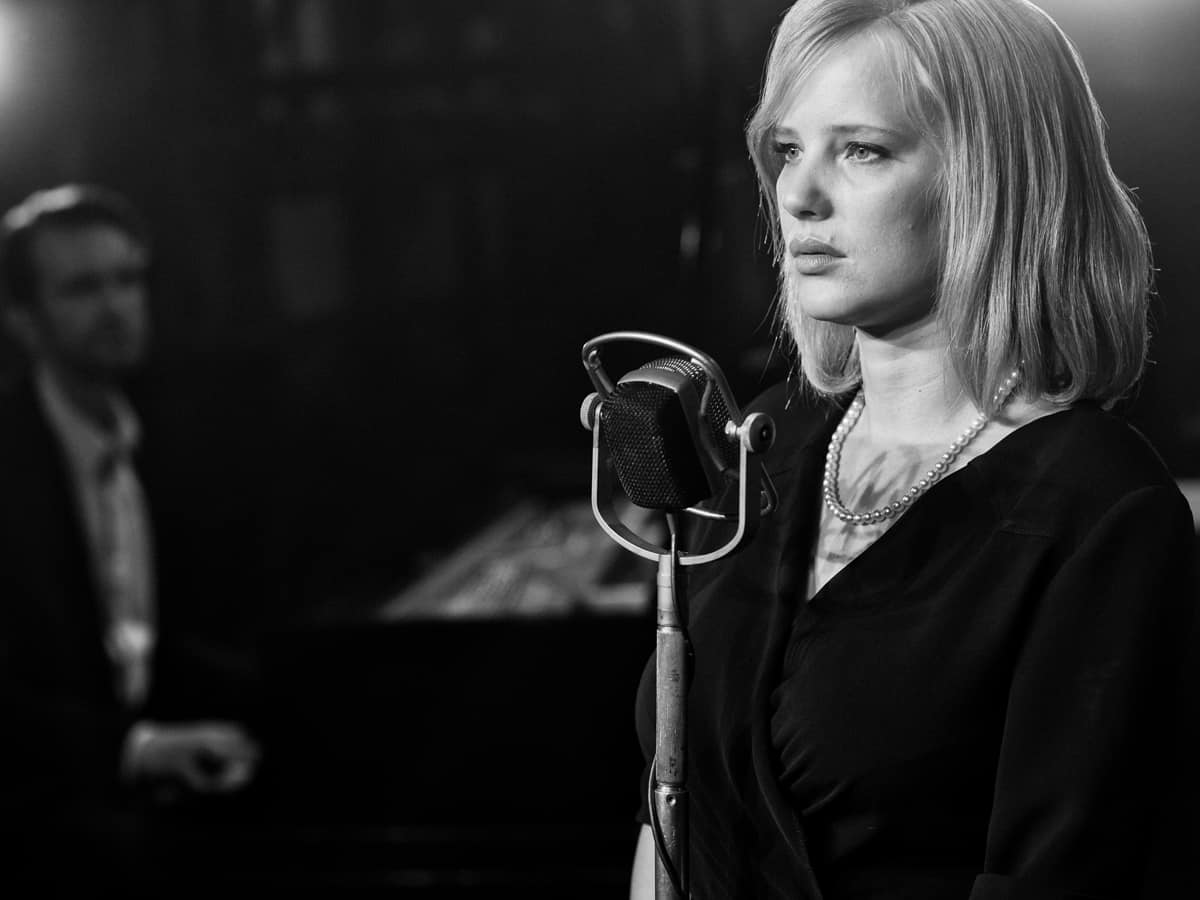 "We wanted the opening of the film to resemble a camera operator trying to record some folk musicians. Zula [Joanna Kulig] is a trigger for the camera so when she appears, the camera moves more," explains Żal. "In Paris everything changes. The contrast gets higher, the vision becomes narrower and lenses are longer to separate Wiktor [Tomasz Kot] and Zula from the background. Back in Poland we wanted everything to become wider, they have become part of the landscape and it's a magical time. At the beginning of Cold War we were using 20mm, 28mm, and 32mm with 5.6 and ½ or higher apertures in order to have a deep depth of field. We wanted to link to old cinema and have everything in focus. In Paris, we were mostly using 50mm, 65mm with apertures about 2.0 so to have a blurred background. In Poland we were using 28mm and high apertures to keep a lot of things in focus and wide."
Key crew members were camera operator Ernest Wilczyński, Steadicam operator Jarosław Wierzbicki, focus puller Radosław Kokot, gaffer Przemysław Sosnowski, key grip Tomasz Sternicki and DIT Łukasz Brzozowy. "With the help of colourist Michal Herman at the DI Factory, two LUTs were developed - one for days and the other for nights - based on Kodak 5219 film stock which enabled the digital footage to be intercut with 35mm reference imagery." The capture system for the project was Codex ARRIRAW with the aspect ratio being 1.37:1. "We knew at the beginning that we wanted to use this particular ratio because it worked quite well and resembles old cinema," notes Żal. "It's a great ratio to create not obvious compositions that are emotional and symbolic. You are also able to suggest what is beyond the frame."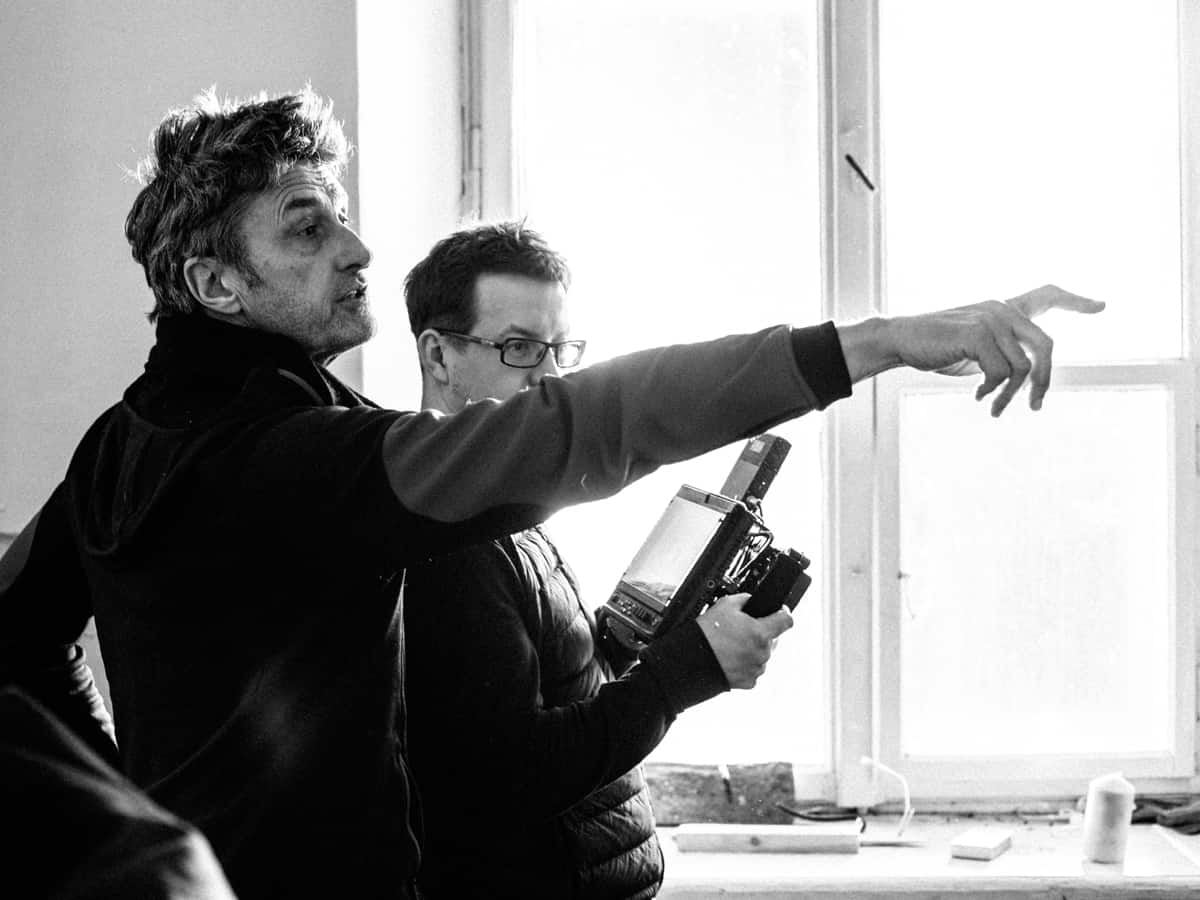 "My favourite scene is when Zula dances to Rock Around the Clock. This shot has an incredible energy and that's exactly what cinema is about to me. You prepare yourself on a set to capture some magic every day. I love to work like this."
- Łukasz Żal PSC
"We see West Berlin in a short shot and spent a lot of time in postproduction making sure to give a lot of information but it still had to feel real and that Wiktor is moving to the new and better world," remarks Żal. "From a technical point of view, it was the most complicated shot. We were shooting in the evening at the magic hour so there was not much time to synchronize everything and there were two big greenscreens. One of the most powerful talents of Paweł is his ability to create complex shots with everything in them. You have the actors, extras, and a background which is a piece of work in itself. We didn't do coverage such as a wide shot and close-up. Often, there is only one shot that is combination of portrait and landscape."
Finding the right locations was difficult. "We spent around 30 days of doing director and technical recces," reveals Żal. "Looking for a perfect location always takes time but you always learn even visiting ones that don't work. We were looking for a river where Wiktor and Zula are lying on the grass and she is talking to him. Paweł had an idealistic idea for how this place should look like. We were looking at a lot of pictures. Our scout was driving 1000kms. We were trying to find the best location in terms of lighting and the position of the sunset and sunrise. When we found this location with a river, we had to go there a few times looking for the best place to shoot. There were a lot of people involved in this, like our great location manager Michal Śliwkiewicz, and our production designers Marcel Sławiński and Katarzyna Sobańska-Strzałkowska. Everybody did his or her best to find the locations. It was hard but we did it."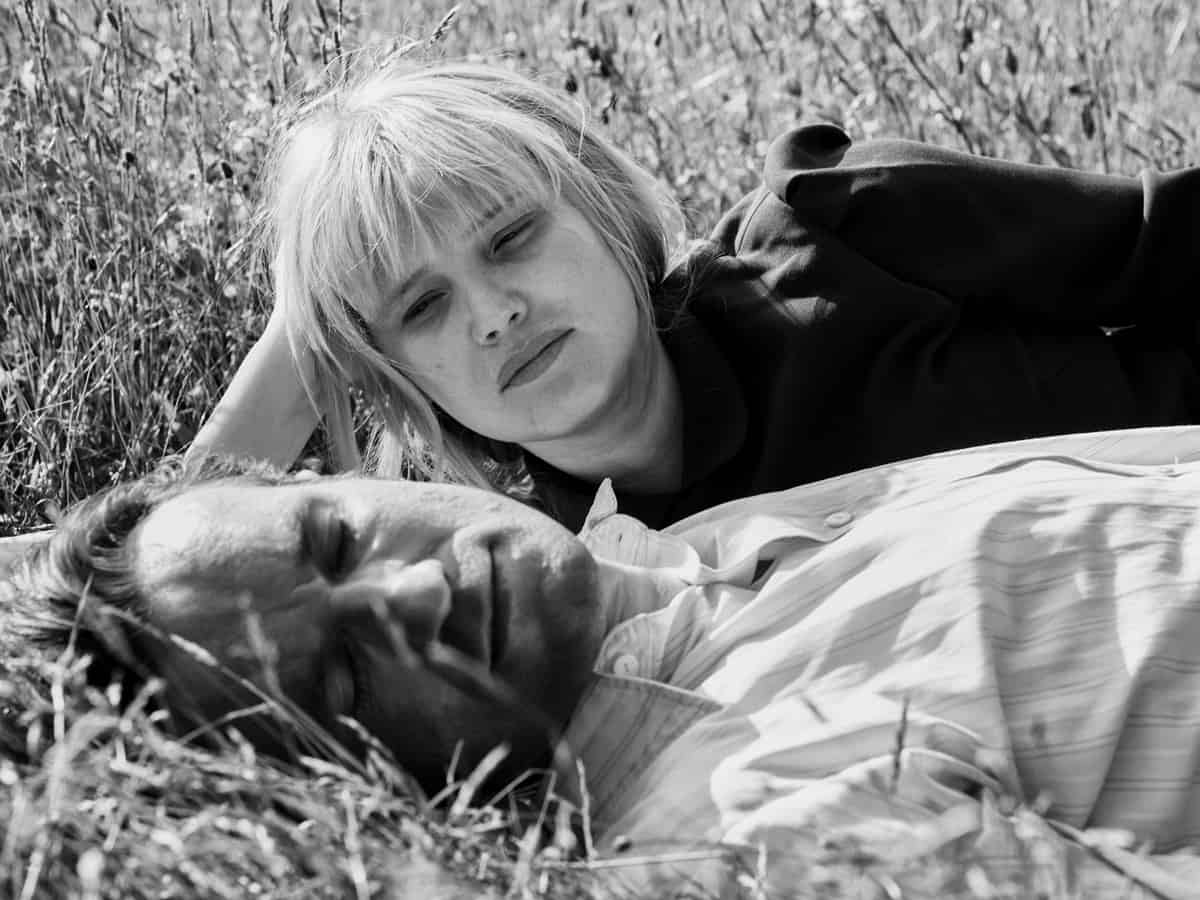 "My favourite scene is when Zula dances to Rock Around the Clock", states Żal. "It shows in a perfect way how this film was shot. We had an idea that it was going to be a long dancing sequence. We were coming to the set, doing rehearsals and looking for the best shot. We didn't have a storyboard but knew what it was going look like more or less. Paweł was doing a lot of takes in order for all these elements to perfectly coincide and come together into a one particular take. Our fantastic camera operator, Ernest Wilczyński, captured some magic from Zula and the extras. This shot has an incredible energy and that's exactly what cinema is about to me. You prepare yourself on a set to capture some magic every day. I love to work like this."