Family Affair
Ken Burns / The Roosevelts
Family Affair
Ken Burns / The Roosevelts
The Roosevelts: An Intimate History  is a 14-hour documentary that takes audiences on a journey through more than a 100 years of history, writes Bob Fisher. It focusses on Theodore, Franklin and Eleanor Roosevelt and the roles they played in world history. The story begins with Theodore's birth in 1858 and concludes with Eleanor's death in 1962.
The Ken Burns-directed documentary is a co-production by Florentine Films and WETA-TV, the Public Broadcasting Station (PBS) in Washington DC. The content blends a treasure trove of archival photographs, newsreels and drawings, with a narration by Peter Coyote. Meryl Streep reads lines from Eleanor's letters and speeches. Paul Giamatti and Edward Herman orate words spoken and written by Theodore and Franklin. Ed Harris, John Lithgow and Eli Wallach are among 17 individuals whose voices provide information augmenting archival images. There is new film of the faces of 15 historians who make insightful observations about the Roosevelts and of the places where they lived and worked.
The script was written by Geoffrey C. Ward. Paul Barnes co-produced and edited the documentary. Buddy Squires ASC and Allen Moore filmed commentaries by John Meachan, Geoffrey Ward, Doris Kearns Goodwin, David McCullough and 10 other historians.
The Roosevelts: An Intimate History is the eighteenth co-venture for Burns and Squires, and was a work-in-process for approximately seven years. The pair met during the early 1970s, while they were students at Hampshire College in Amherst, Massachusetts. Their first professional collaboration was the production of Brooklyn Bridge in 1975.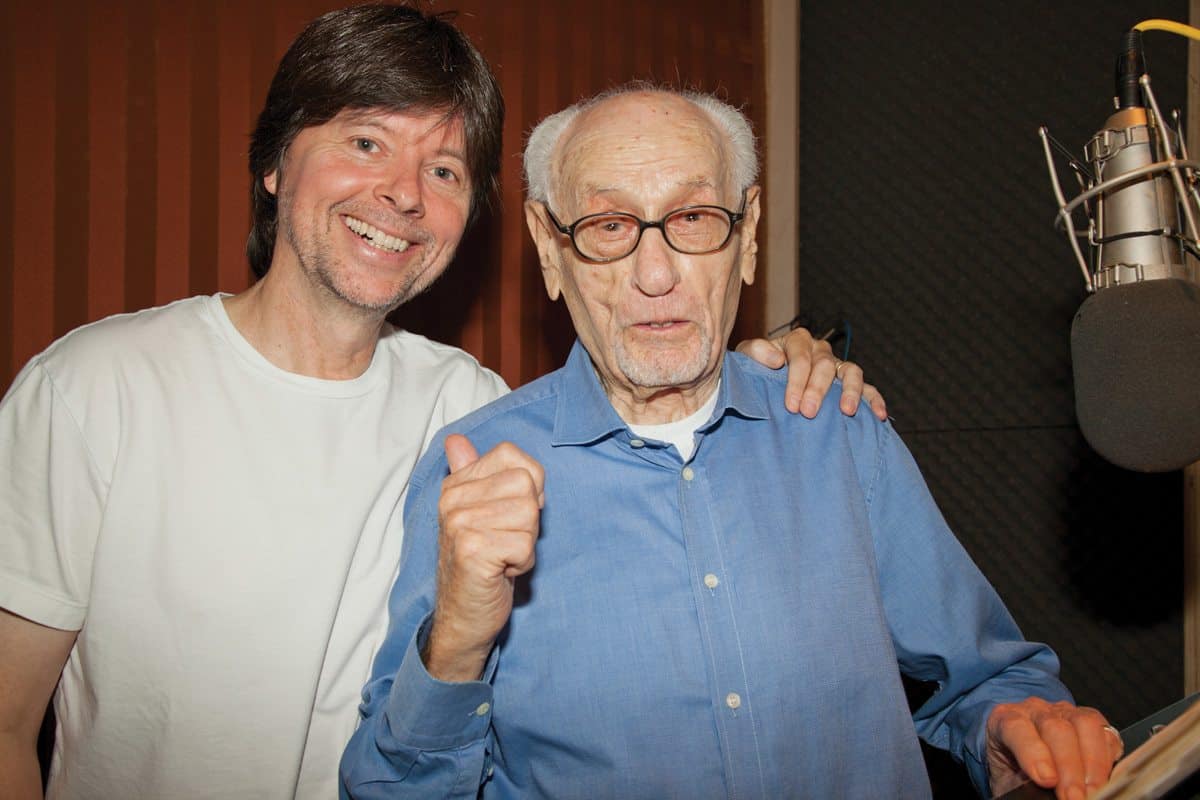 Speaking about the new production, Squires says, "Ken told me upfront that Eleanor was going to have her story told with as much attention as Theodore and Franklin. It was a wonderfully exciting challenge to help bring the story of this incredible American family into people's homes."
Here are some of the many highlights included in the landmark production. Theodore Roosevelt was a colonel in the Rough Riders, a volunteer cavalry unit that defeated the Spanish army in Cuba in 1898. He was elected vice president in 1900 on a ticket led by William McKinley. Theodore ascended to the presidency after McKinley was assassinated on September 14, 1901. He was elected president in 1904.
Woodrow Wilson called for neutrality when the First World War began. Theodore Roosevelt sided with England from the first day. He charged that the bosses of both Republican and Democratic parties were giving-in to the Germans. On March 18, 1917, German submarines torpedoed and sank three US merchant ships. The next day, president Wilson asked congress to declare war on Germany.
There are pictures of Franklin Roosevelt and Winston Churchill meeting in England in July 1918. Franklin was diagnosed with polio in 1921. There is a picture of him with an off-camera voice saying, "I am not going to be conquered by a childish disease."
Roosevelt was on crutches when he campaigned for the Democratic presidential nominee in 1928. Republican Herbert Hoover won that election. He was at the helm, when the stock market crashed on October 25, 1929. The Great Depression followed.
Roosevelt was elected president in 1932. There is film of him delivering his acceptance speech. He put three million people to work in the Civilian Conservation Corps, and newsreels documented Roosevelt visiting those Civilian Conservation Corps camps.
Franklin Roosevelt received 60.8% of the popular vote when he ran for a second term in 1936. There is rare colour film of him at a picnic with the King George VI and Queen Elizabeth in 1939. The sixth episode of the show begins with new film of Geoffrey Ward discussing Roosevelt's decision to run for an unprecedented third term in 1940. The documentary cuts to Nazi soldiers marching in a parade. Winston Churchill became the prime minister of England in 1940. He and Roosevelt had been corresponding for about a year. Roosevelt asked congress for a half a million more soldiers while increasing the nation's air power by a factor of ten. There is film of the Nazis bombing London with buildings burning.
Squires filmed Doris Kearns Goodwin stating, "He (FDR) took enormous chances sending ships with lend-lease arms to England. Isolationists were out-raged."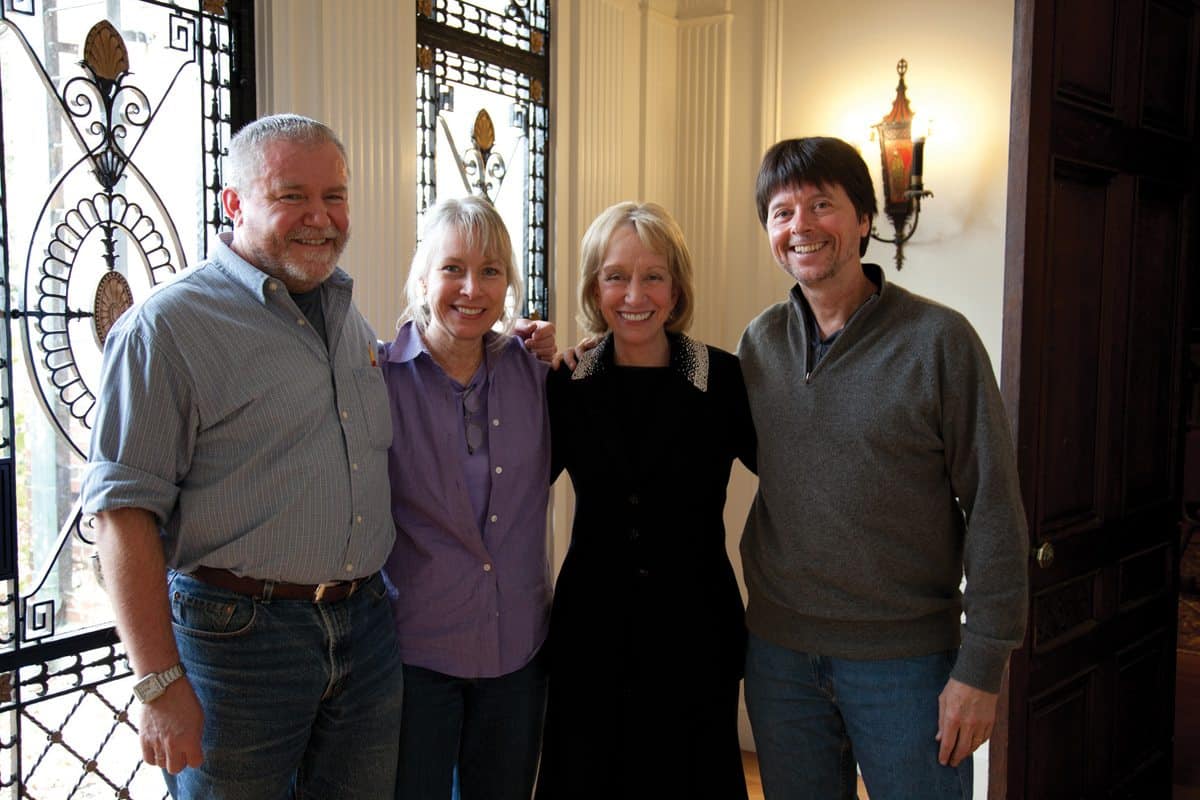 There is archival film of Roosevelt and Churchill meeting on a ship. Squires filmed Jon Meacham discussing that meeting which resulted in 24 nations joining The Atlantic Charter. That organisation subsequently became the United Nations.
There is also B&W film of Roosevelt, Churchill and Stalin meeting at the Tehran Summit, Iran in November 1943. The press referred to them as The Big Three. The documentary cuts to film of American soldiers landing on the beaches in Normandy on D-Day on June 6, 1944. Also included is archival footage of the inauguration of Roosevelt for an historic fourth term in office on January 20 1945, which segues to film of a Big Three meeting in Yalta, in February 1945. Churchill said, "I feel like I was struck with a physical blow" when Roosevelt died on April 19, 1945.
Of working with Squires, Burns says, "We rarely talk while he is shooting film. We sort of look at each other, and the look says everything. You can sleep well at night when you know Buddy is shooting your film."
Squires shares Burns' enthusiasm for this ambitious endeavor. "I thought it was a wonderfully exciting challenge to bring the story of this incredible American family into people's homes," he says. "I wasn't surprised that Ken was going to give Eleanor billing right up there with Theodore and Franklin. Their qualities of leadership were extrordinary.
"We were shooting in Super 16mm film format. That was a real joy for several reasons. A film look is right for the story, and it is a proven archival medium." Squires also observes that this is an important story for future generations as well as the current one.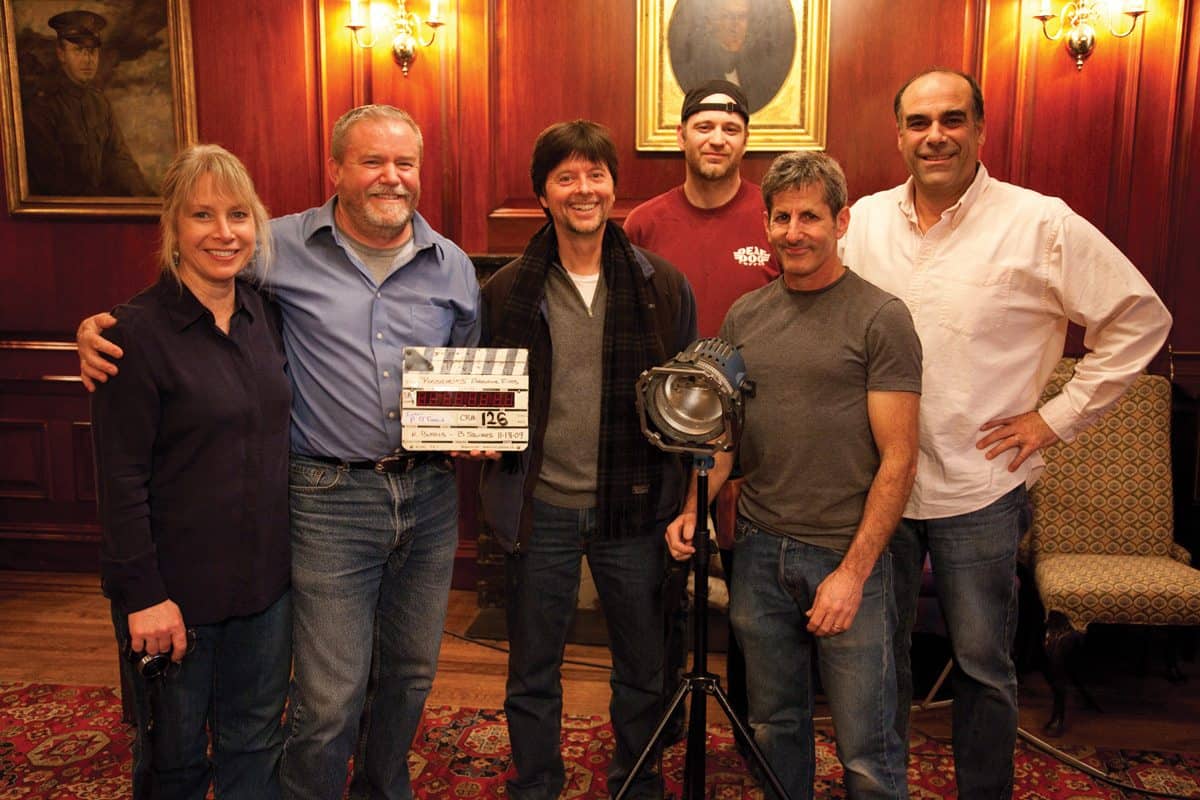 "A film look is right for the story, and it is a proven archival medium."
- Ken Burns
Along with shooting talking heads, they also filmed backgrounds, including Theodore's birthplace, a Roosevelt family home in Hyde Park, New York, Theodore's home at Sagamore Hill in Long Island, and at Franklin's summer home on Campobello Island in Maine.
"You can feel history happening in the bedroom where Franklin was recovering from polio," Squires observes. "We shot the documentary with my trusty Aaton camera that I have been using for years. My lens package was primarily Canon zooms, including a Canon 8-64mm and an 11-165mm, a Canon 300mm and a couple of super-speed lenses. I had great help from my gaffer, Ned Hallick, in finding natural looking ways to light those places."
Post production was done at Goldcrest Postproduction in Manhattan. John Dowdell, who has collaborated with Burns for some 30 years, did the colour timing.
"We added up the years of experience about the Roosevelts of people who we conferred with during initial conversations, script conferences and in the editing room," Burns says. "They had approximately 1,350 years of post graduate experience about one or more of the Roosevelts. We also drew on memos and letters that the Roosevelts wrote. We want the Roosevelts to come alive as flesh and blood human beings. That is one of the advantages of telling history stories on film. It is an intimate experience."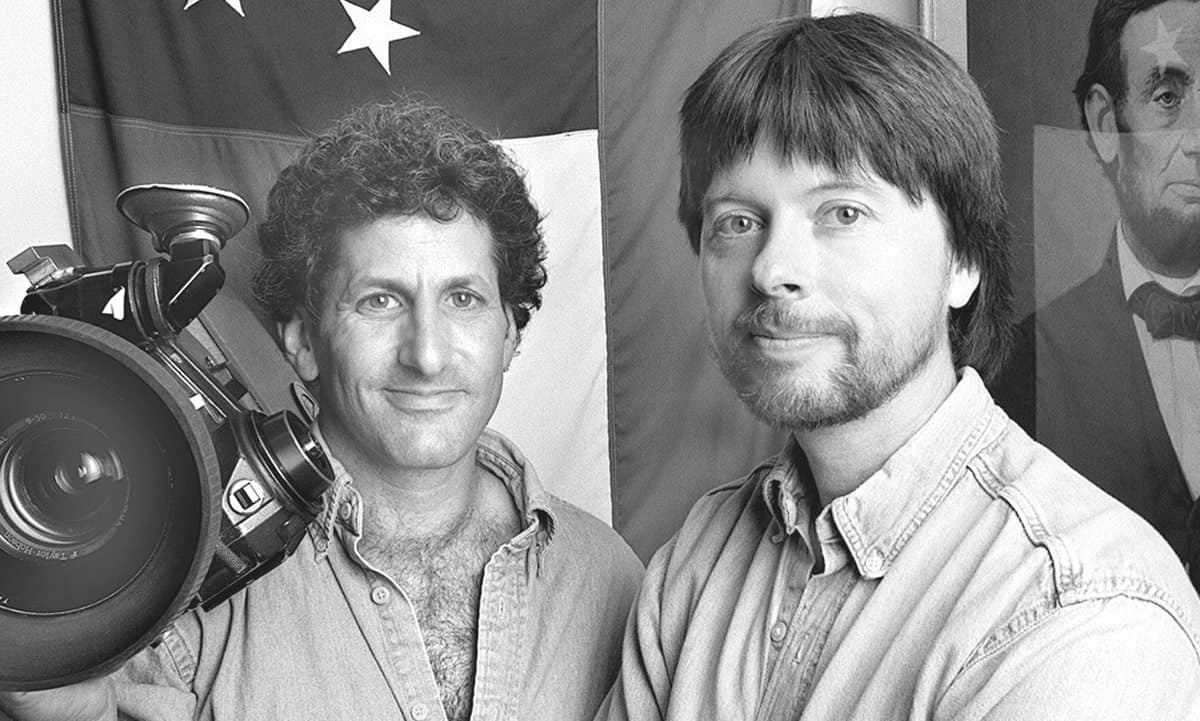 The documentary will premiere on the Public Broadcasting Station (PBS) in the United States in seven two-hour segments on consecutive evenings, beginning on September 14. It will also air in the UK on the PBS American channel in the autumn. The Roosevelts: An Intimate History will subsequently be made available on DVDs and BluRay, and eventually on Itunes, Netflix and PBS.org.