Bleak House
John Mathieson BSC / Great Expectations
Bleak House
John Mathieson BSC / Great Expectations
Whilst 2012 will probably be best-remembered for the London Olympics and 50 years of James Bond, it was also the 200th anniversary of Charles Dickens's birth. Indeed, February saw the royal laying of wreathes at the author's grave in Poets' Corner in Westminster Abbey, and all members of the Cabinet were presented with copies of Dickens's works by the then Culture Secretary Jeremy Hunt. Prime Minister David Cameron was given copies of Hard Times and Great Expectations.
Great Expectations was Dickens's thirteenth novel, a coming-of-age narrative depicting the growth and personal development of an orphan named Pip, who learns he has an unknown benefactor and sets off to London with "great expectations." It is set among the bleak marshes of Kent, and in London, in the early-to-mid 1800s. It's is a graphic book, full of extreme imagery – poverty, the hulks of prison ships, tidal barriers and chains, fights to the death, as well as the filth and deprivation of capital.
Great Expectations has been filmed for the cinema or television a myriad of times, from silent films to modern adaptations, with David Lean's 1946 version, lensed by Guy Green, the most celebrated. However, rounding off 2012, a new version of the classic tale, lensed by cinematographer John Mathieson BSC, is about to hit cinemas across the country. Empire Magazine said of the new film, "There's beauty by the bucket-load in its wide, desolate Kentish landscapes, the camera swooping above the marshes to underline the big-screen credentials of this version. The falsely glittering Victorian high-life into which penniless orphan Pip is propelled, after being favoured by the eccentric Miss Havisham, is also visually stunning."
Directed by Mike Newell and written by David Nicholls, the £11m production stars Jeremy Irvine as Pip, Holliday Grainger as Estella, Ralph Fiennes as the escaped convict Magwitch, Helena Bonham Carter as Miss Havisham, with cameo performances from Robbie Coltrane as lawyer Mr. Jaggers, and David Walliams as Uncle Pumblechook. It was co-produced by BBC Films, Number 9 Films, Lipsync Productions, Unison Films and iDeal Partners Film Fund, with Stephen Woolley, Emanuel Michael, Elizabeth Karlsen and David Faigelblum amongst the producers.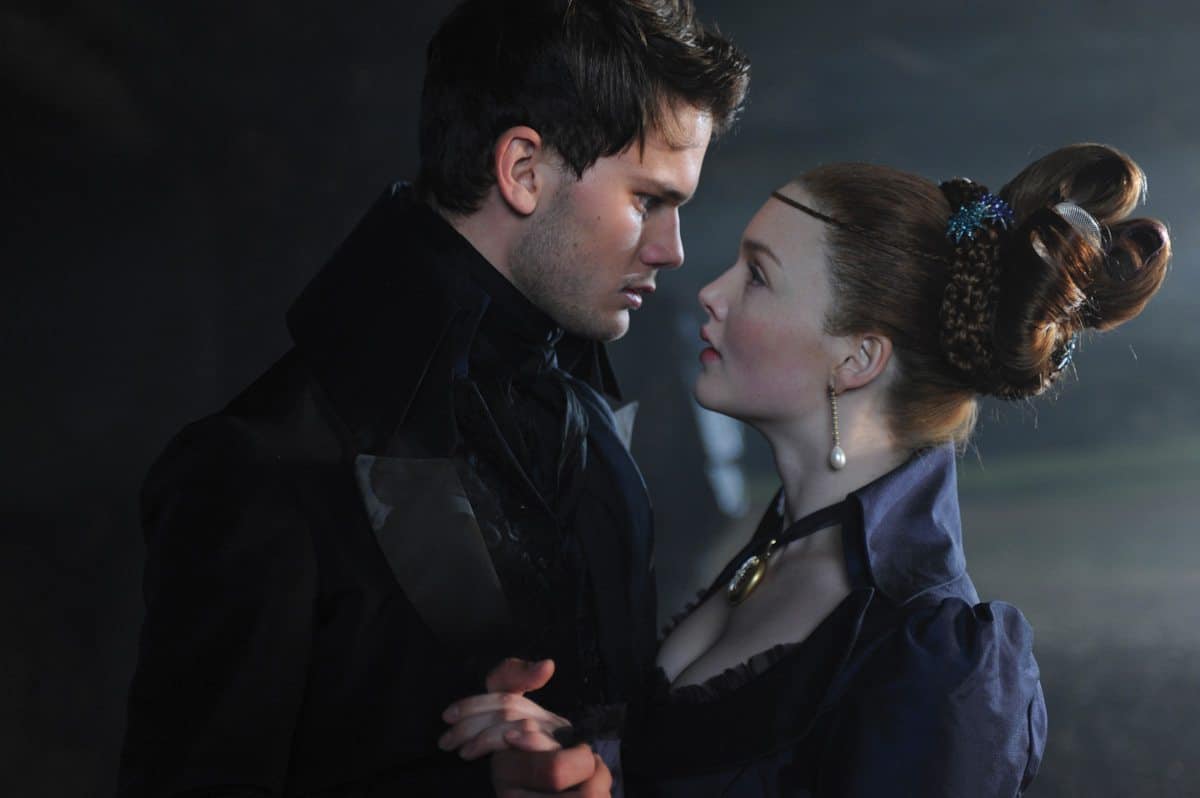 Whilst Mathieson has worked on some of Hollywood's biggest features, he is drawn towards British independent films too. On a credit-list that features five Ridley Scott movies – Gladiator (2000), Hannibal (2001), Matchstick Men (2003) and Kingdom Of Heaven (2005) and Robin Hood (2012) – you will also discover Rowan Joffe's directorial debut Brighton Rock and Ealing Studios' Burke & Hare.
But whether double Oscar-nominated DP (Gladiator and Phantom Of The Opera, 2004), is shooting a multi-million dollar epic, or a more modestly-budgeted British independent production, the lure and the approach remain the same.
"It's all about the story, the script and the director, and how I, as the cinematographer, can make images come to life," he says.
For creative inspiration, Mathieson says he examined extremely old photographs of London and the Thames Estuary. He also visited a photographer friend who has a beach-hut hideaway on the Isle of Sheppey, where the novel is set.
"Photographically, it's a challenging environment," he says. "I imagined Pip as a boy growing up there – a pretty solitary existence amid endless skies and muddy reed beds, mists and greyness, and the distant call of a gull or curlew. It's a pretty horizontal world, with small Anglo-Saxon churches huddled down out of the wind, and the odd stumpy tree bent over from having been blown endlessly from one side. These are the tallest things Pip probably would have seen.
"I wanted to balance and contrast the brutal flatness of this part of Kent, of figures moving around in the greyness and black mud, with the tall, claustrophobic, noisy city. We wanted to reflect what Dickensian London was really like too – the dark and dirty bitumen buildings, the sweat, filth and desperation of downtrodden people dressed in rags. We even gave Miss Havisham's house the same sort of treatment – it's a dank, boarded-up pile, where the air has been still for decades."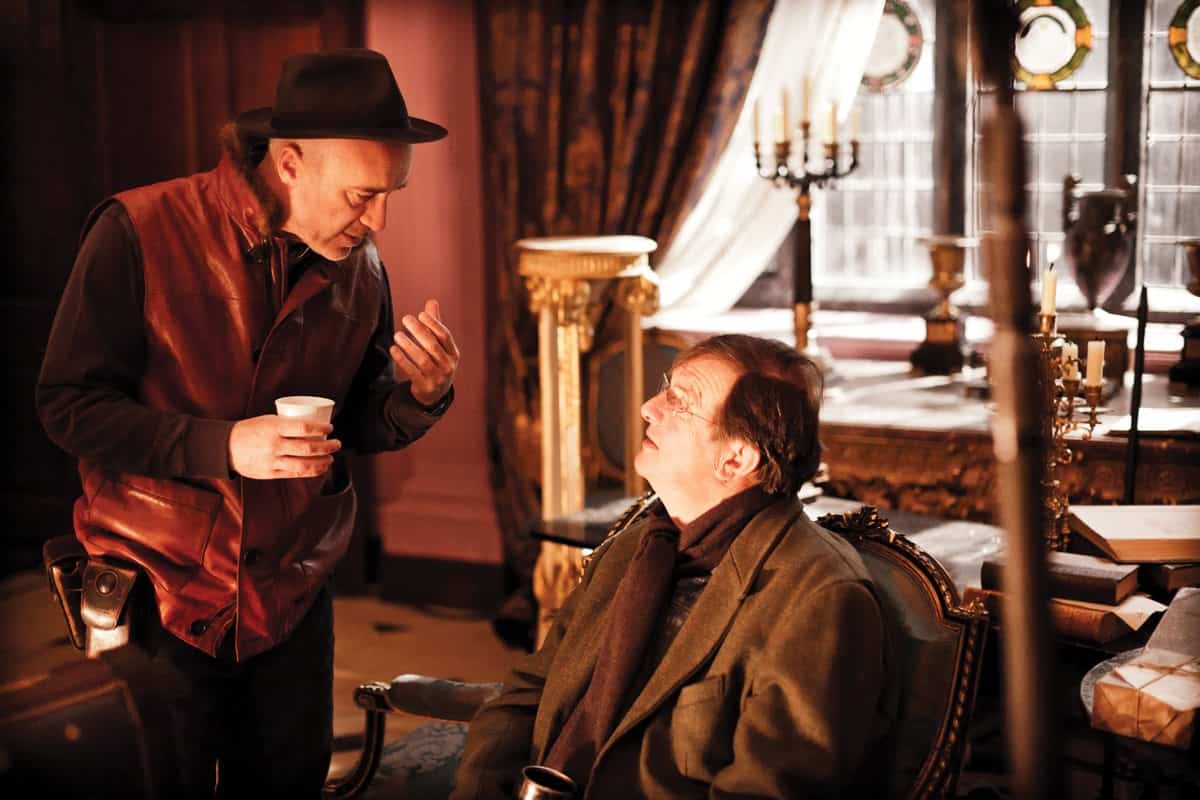 Mathieson had seven non-consecutive weeks in prep on the production. Filming began in September 2011, and the production shot mainly five-day weeks over the course eleven weeks, concluding just before Christmas.
"I really never considered shooting digital," he says. "I know how digital cameras are reckoned to hold so many stops of latitude, but I was pushing to the picture to extremes, with black foreground characters against a burnt-out sky. When that clips on video it just looks horrible. Also, there's also a strange way of lighting for video, from the top down – you see what the highlights are doing first and work from there as the starting point – which I think is daft. As a cinematographer you start with a face, an actor, the composition and the middle tones. Furthermore, it was very wet there, and as a practical consideration, you know a film camera will work again if it gets accidentally dropped into the sea."
The production shot using ARRI ST and LT cameras, with Crystal Express Anamorphic lenses, all hired through Panavision, with lighting supplied by Panalux. Mathieson selected Kodak 5219 500 ISO, pushed to 800 ISO, "to introduce grain and get some dirt and mystery into shadows."
Although Mathieson operated some of the film himself, he relied on "the usual suspects, who are all very important to me." Chris Plevin ACO shot A camera and second unit, with Sean O'Dell and Gary Spratling also on second unit. Paul Edwards operated Steadicam in the London street scenes. Simon Hume was head focus puller, with Lewis Hume the second AC. Alan Martin was the gaffer, with David Appleby and Jim Crowther the grips. "I like the fact that they are sensitive to the project, what you want to achieve, and how they're going to contribute."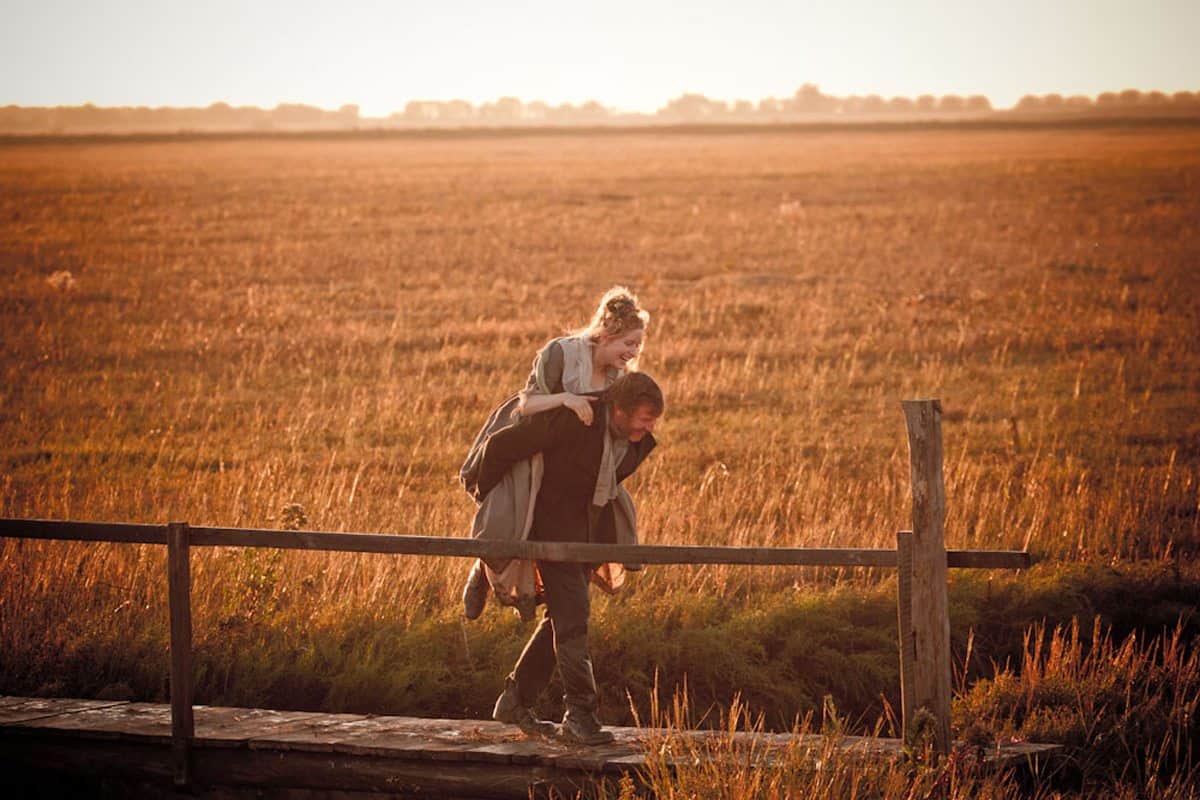 Mathieson is no stranger to shooting Anamorphic, and used the Crystal Express series of lenses on Brighton Rock. "They are really old-fashioned, and good at capturing soft light and soft colours. I like the way they focus and move, and how they fall apart at the edges when you shoot wide open. I think they look especially good on scenes in Miss Havisham's house where, combined with the lighting, they brought shapes and intrigue to the shadows. They make a good combination with film too. If we'd have shot with bright Master Primes and Alexa, with edge-to-edge, corner-to-corner sharpness, there would not have been much poetry to the image."
Mathieson conducted the DI grade in rapid time, just one week, at Technicolor in Soho with Paul Ensby. "I prefer to get the look right on-set, rather than pushing or correcting things in the DI, as I think the results look better that way," he says. "Also, you can easily get drawn into 'noodling' this and that, and before you know it you have lost the look of the movie you originally intended."
Mathieson notes, "It's difficult to do a period film, and to get it right. It's quite a tall order finding the London locations, as so much was destroyed in the war and there's been so much development since. But I think we have created a strange atmosphere, and that's what this Dickens story is all about."