As You Like It

John de Borman BSC / Will
As You Like It

John de Borman BSC / Will
Episodic TV drama usually follows a template for directorial style, camera technique and overall look that is laid down in the pilot. But there are always exceptions. The TNT production Will was piloted two years ago, when its foundation style was set, although it did not go to series until this year. Which meant the director of photography on the first episode of the full run, John de Borman BSC, was able to adapt the looks and approach to match new sets and locations.
Will follows the adventures – fictionalised but based on fact – of the young William Shakespeare, played by newcomer Laurie Davidson, as he arrives in London to make his way as an actor and budding writer. The series was created by Craig Pearce, who wrote Baz Luhrmann's films Strictly Ballroom (1992), Moulin Rouge (2001) and, most relevant in this case, Romeo + Juliet (1996).
Pearce also serves as one of many executive producers, who also include Shekhar Kapur. The Indian film director is known for his vibrant films in his native country, including Masoom (1988) and Bandit Queen (1994), and the equally vivid Elizabeth (1998) and its sequel, The Golden Age (2007), made in the UK. Kapur directed the pilot of Will and early episodes of the series proper, setting much of the look for what followed.
"Shekhar wanted a look that was in keeping with his Indian filmmaking background," says de Borman. "That meant a lot of colour with lots of people in the cast and big scenes."
Kapur shot the pilot, with Erik Wilson on cinematographic duties, using locations in London, including The Globe Theatre and parts of Hampton Court. On the back of this the production was sold to TNT, which made more budget available. Production moved to Dragon Studios in Wales, where around 35 big sets were built, including an emulation of The Globe, in three to four studios.
"Because there was a bit more money available once the show was sold to TNT they could build sets that were very well-made and finished," de Borman comments. "These were all beautifully done by the production designer, James Foster. I was the cameraman on the first two episodes of the full series and that allowed me to pre-light everything and get the lights in the right place. This included lighting through the windows, with everything ready for me shooting with Shekhar and then the other DPs afterwards."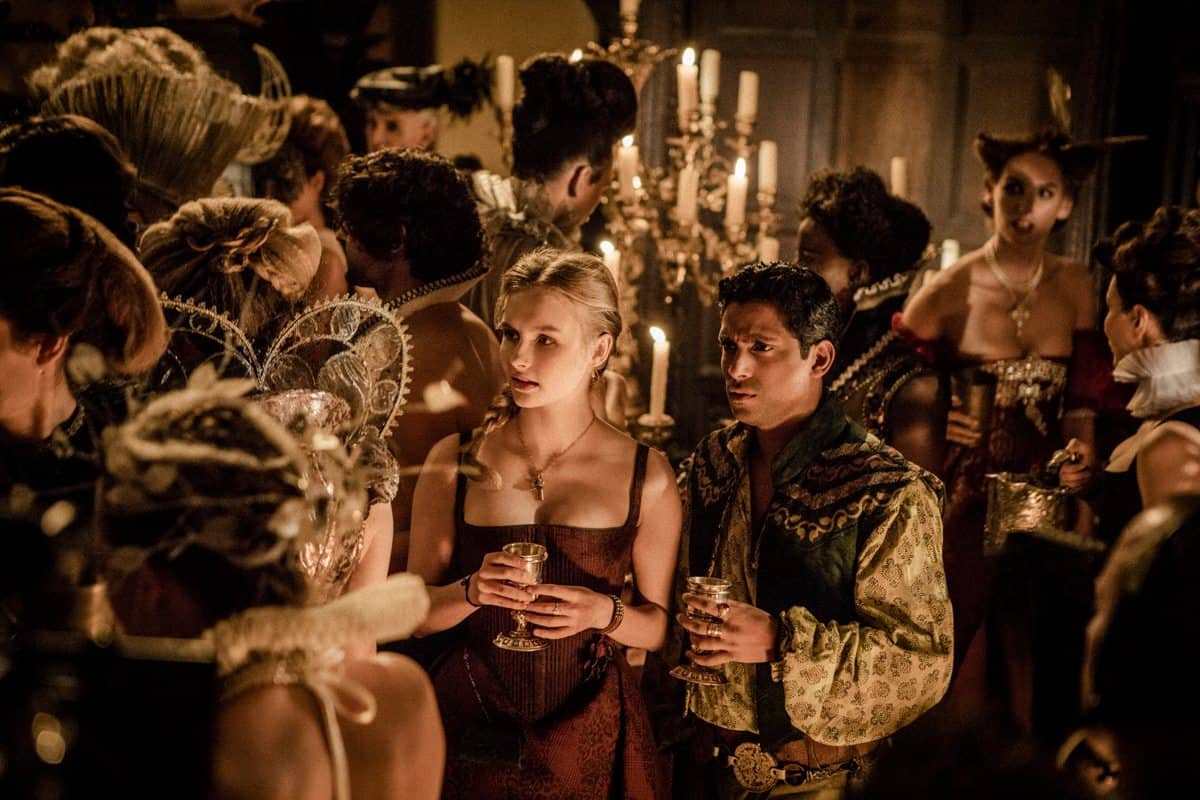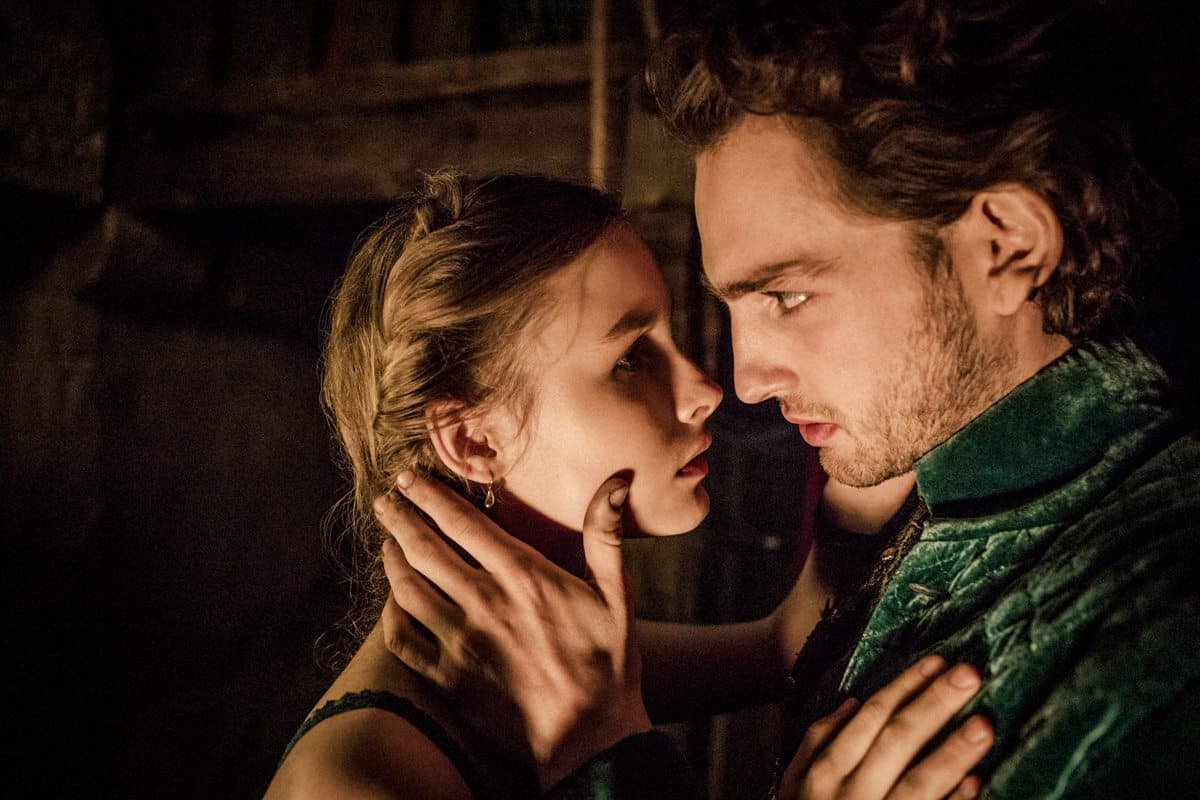 De Borman has shot four episodes so far; two directed by Kapur and a third by Magnus Martens. Others have been photographed by David Higgs BSC, Damien Bromley and Eric Kress.
An aspect that has been common to all these shoots is the bustle and crowded atmosphere of London in the late 16th century. "There is a cast of 15 main characters and then approximately 500 extras," de Borman explains. "A lot of it is close-ups and mid-shots, with the camera on the move all the time going from one person to another. The whole point, as Craig Pearce saw it, was for it to be a punk film. So we've got people with Mohican haircuts and tattoos, wearing costumes that look like original Vivien Westwood clothes."
The sense of movement was realised by the use of dollies and some handheld camera work but mostly through the unusual implementation of two Steadicams. These were fitted with ARRI Alexa Minis, while a conventional Alexa was used for other set-ups.
"We didn't always use the Steadicams, but they were available to us all the time," de Borman says. "We also put the Alexa on a dolly or used it handheld sometimes. There are some scenes of nudity and violence and we had to find an angle where things weren't revealed too much but were more implied."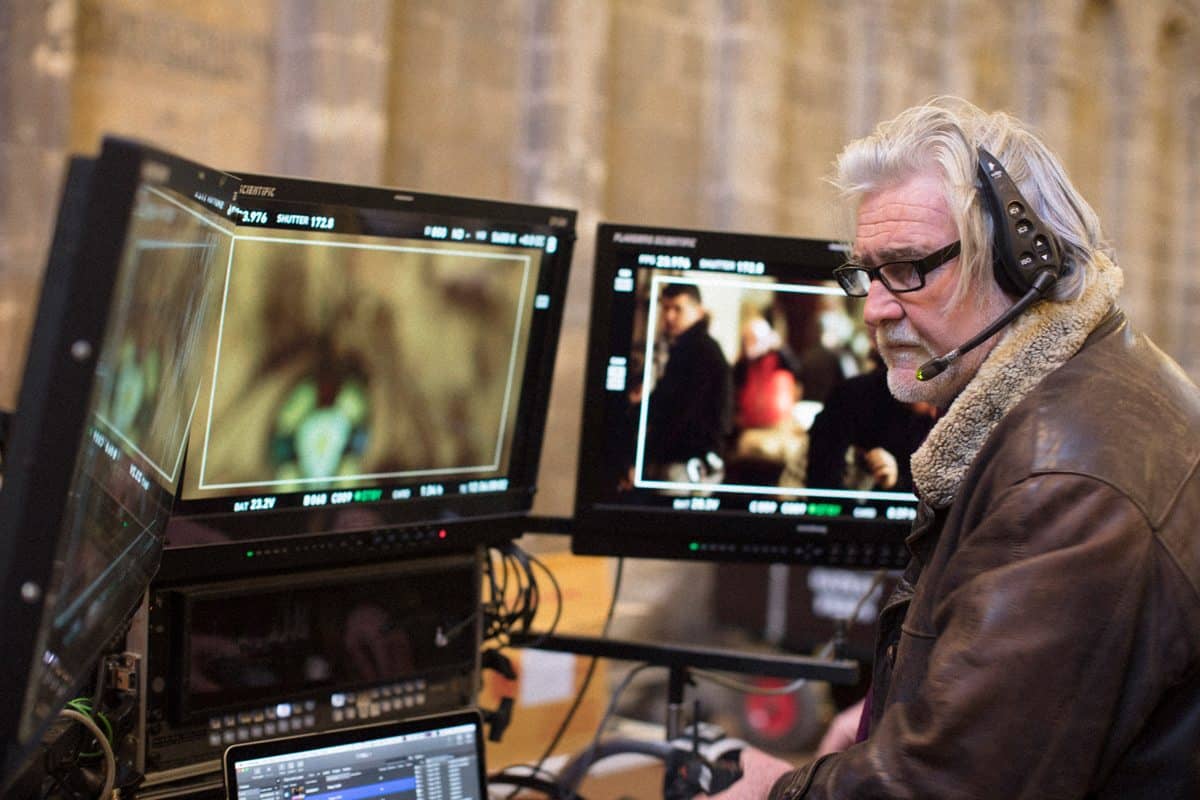 "Shekhar (Kapur) wanted a look that was in keeping with his Indian filmmaking background. That meant a lot of colour with lots of people in the cast and big scenes."
- John de Borman BSC
While de Borman says it is "very rare" for him not to operate the camera, the sheer logistics and schedules of Will meant he had to hand over that role to others.
"In this case there were so many sets to re-light and I needed to be beside the director during the shoot," he comments. "Because Shekhar wanted the look to be so colourful I needed to be close to the images. And he liked to have me by his side as well giving him my view on whether a shot was working or not. So I relied on the DIT to give me the final look of the film."
Lenses were primarily Cooke Optics S4s, with S5s used for darker sequences. Angénieux zooms were brought in for scenes shot further away from the action.
Because the episodes were being double - or even treble - banked to keep to the production timetable, actors were working on different episodes with different directors at the same time.
"We were all jumping around," de Borman says. This, he adds, was tricky but because the lighting was already in place, each cinematographer was able to come in and start work, with the flexibility to arrange their own set-ups.
"Every DP has a different look to an extent. Some like to put a lot of light through the windows. I prefer to under-light. The look of the episodes started out very bright, but in the last of Shekhar's episodes it was lower key and flattened out, a bit foggy and smoggy."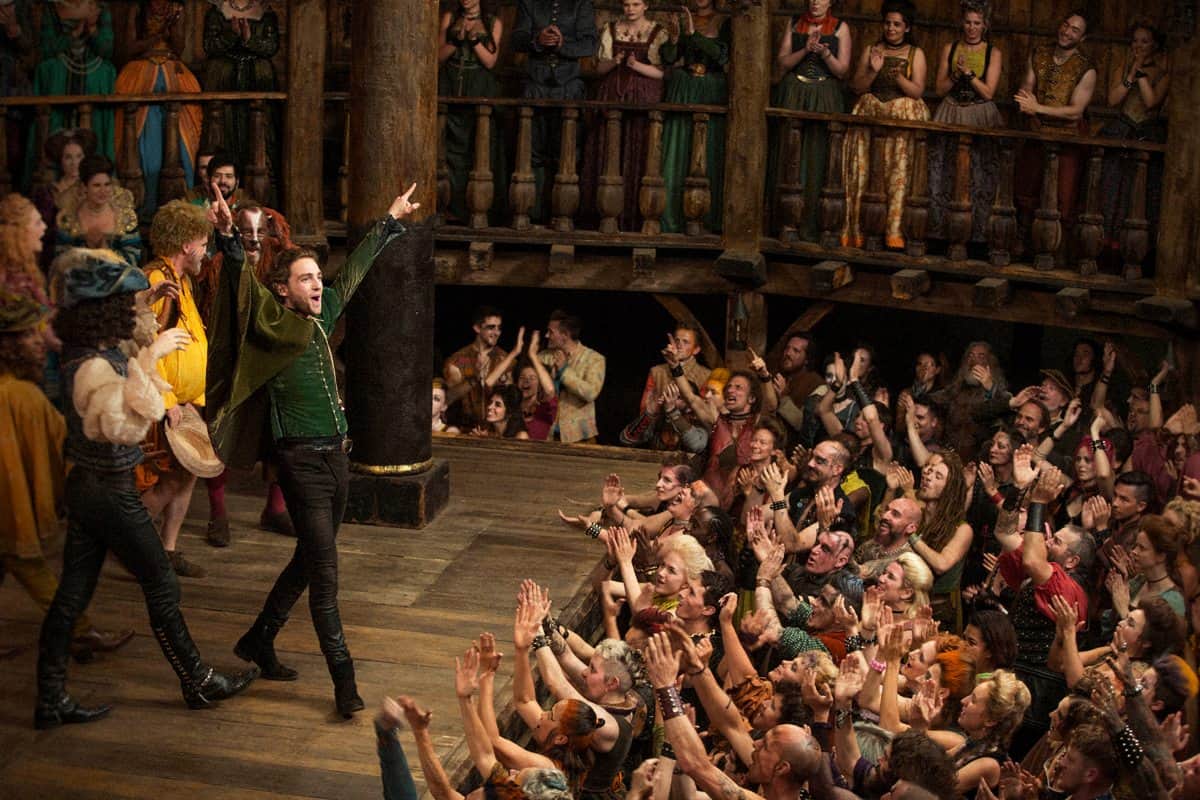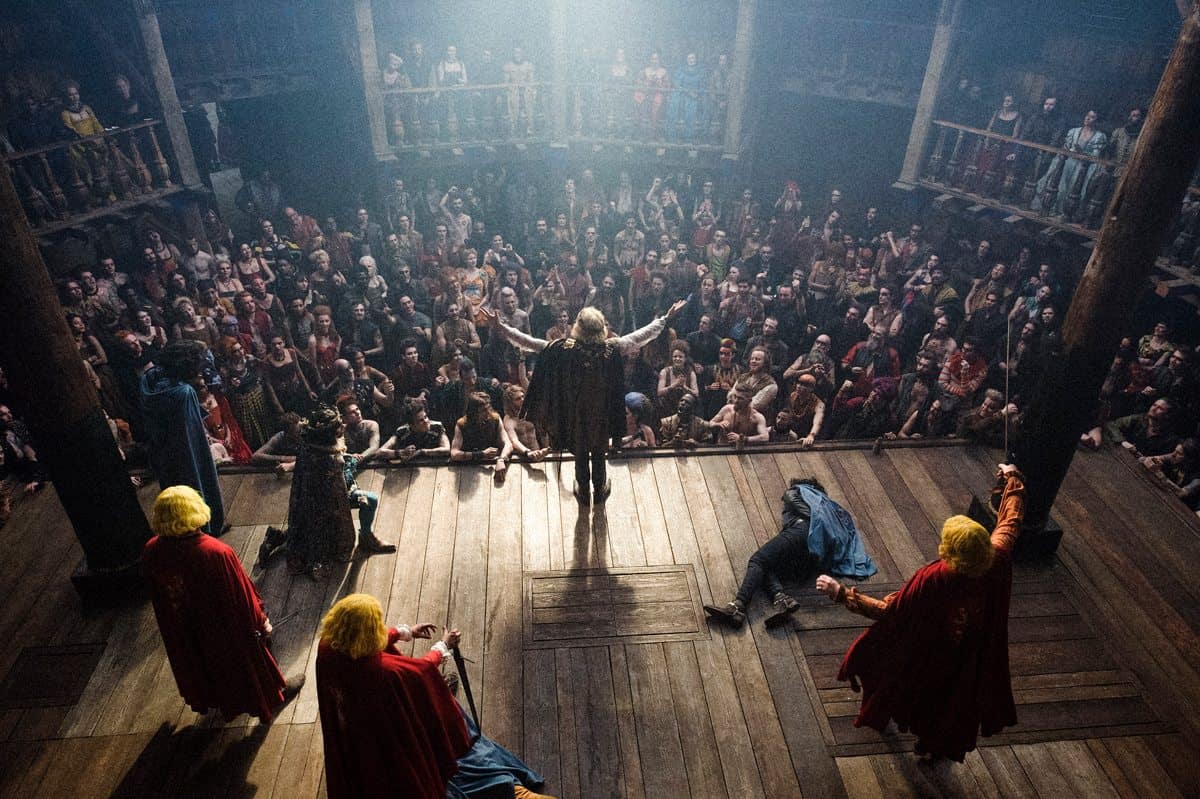 Being able to change looks and settings on a regular basis, accommodating several DPs using the same sets at different times, was, de Borman points out, partly made possible through the use of LED lamps.
"The new LEDs allow you to vary the intensity of light, making it more contrasty with no backlight, or less top, and more rim lights," he says. "It give you an incredible amount of control, all from an iPad, changing things by tiny increments."
Among the LEDs were ARRI Sky Panels, which de Borman says are "very bright" without changing the colour of what is being shot.
Will ended its initial ten-episode run at the beginning of September, after receiving generally favourable reviews. There is no word on a second season as yet but de Borman appreciates having had the opportunity to work in a different way alongside other cinematographers.
"It was great to work with other cameramen and see how they do things," he concludes. "It was a great experience."