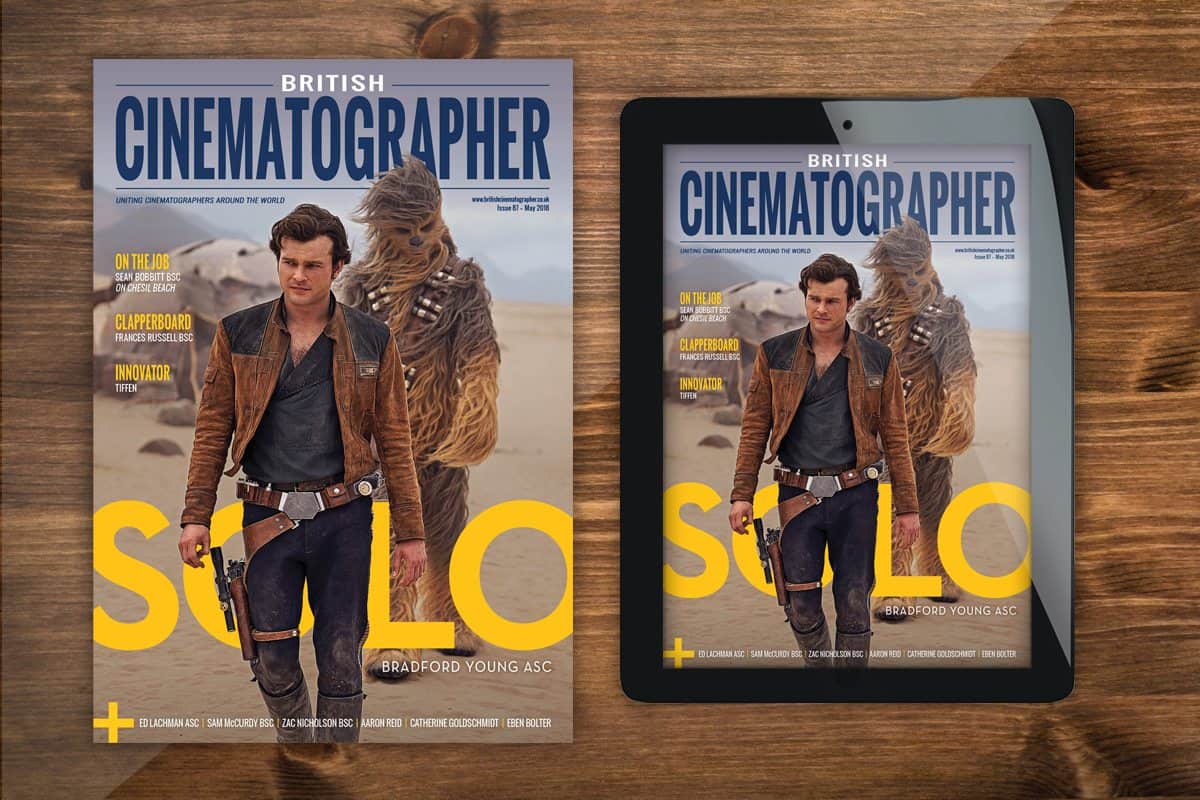 Feast your eyes on the new edition of British Cinematographer magazine – digitally* via our website, or in print**, from 8th May 2018.

On the Cover
Bradford Young ASC on Solo: A Star Wars Story
Set ten years before the original Star Wars: Episode IV – A New Hope, the visuals on this summer's big hit in the franchise, Solo: A Star Wars Story, were left in the capable hands of Arrival cinematographer, Bradford Young ASC.
Hear from the man himself on bringing his 'naturalistic' look to the cultural institution, why the film was 'more about the glass' than the capture format, and the work-life balance during his relocation to London.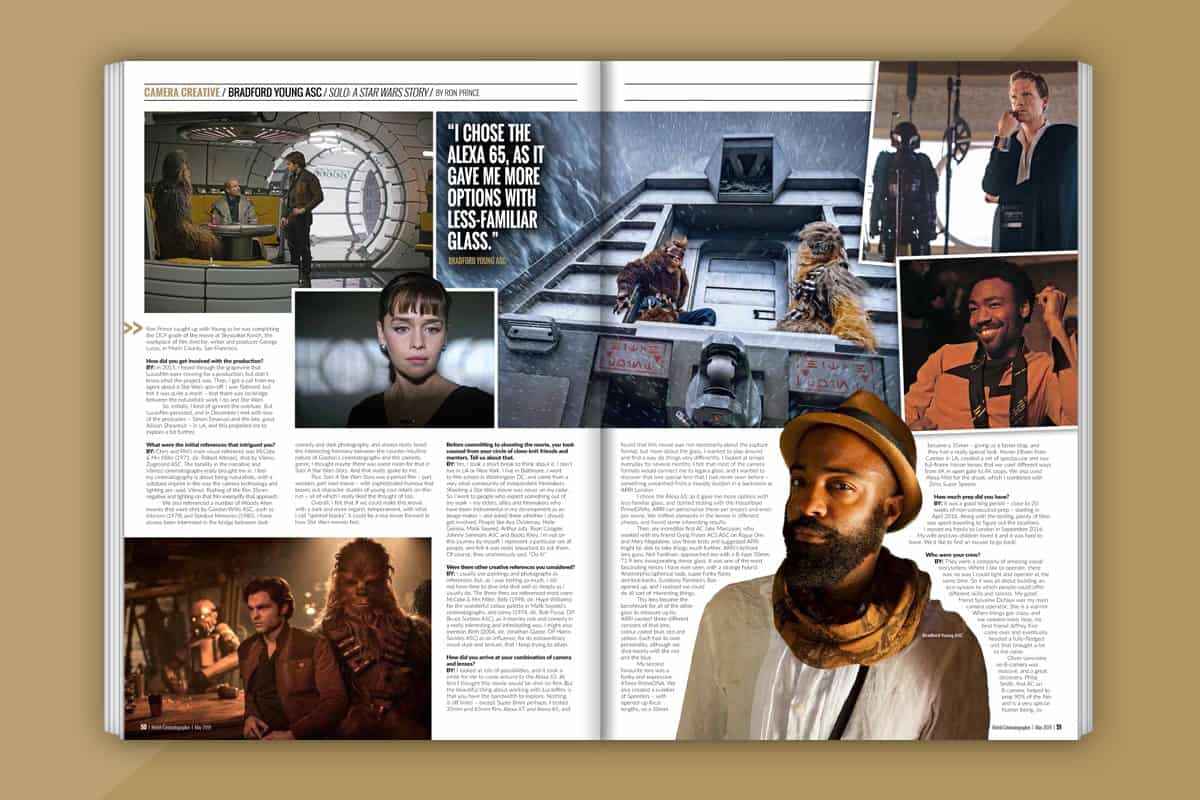 Sean Bobbitt BSC on On Chesil Beach

The first full-length feature helmed by renowned theatre director Dominic Cooke, On Chesil Beach was shot on 35mm film in 2-perf by Sean Bobbitt BSC.
Discover why Bobbitt chose his three Kodak film stocks for the project, the benefits of shooting on film for the movie's look, and why he never reads a book associated with a project.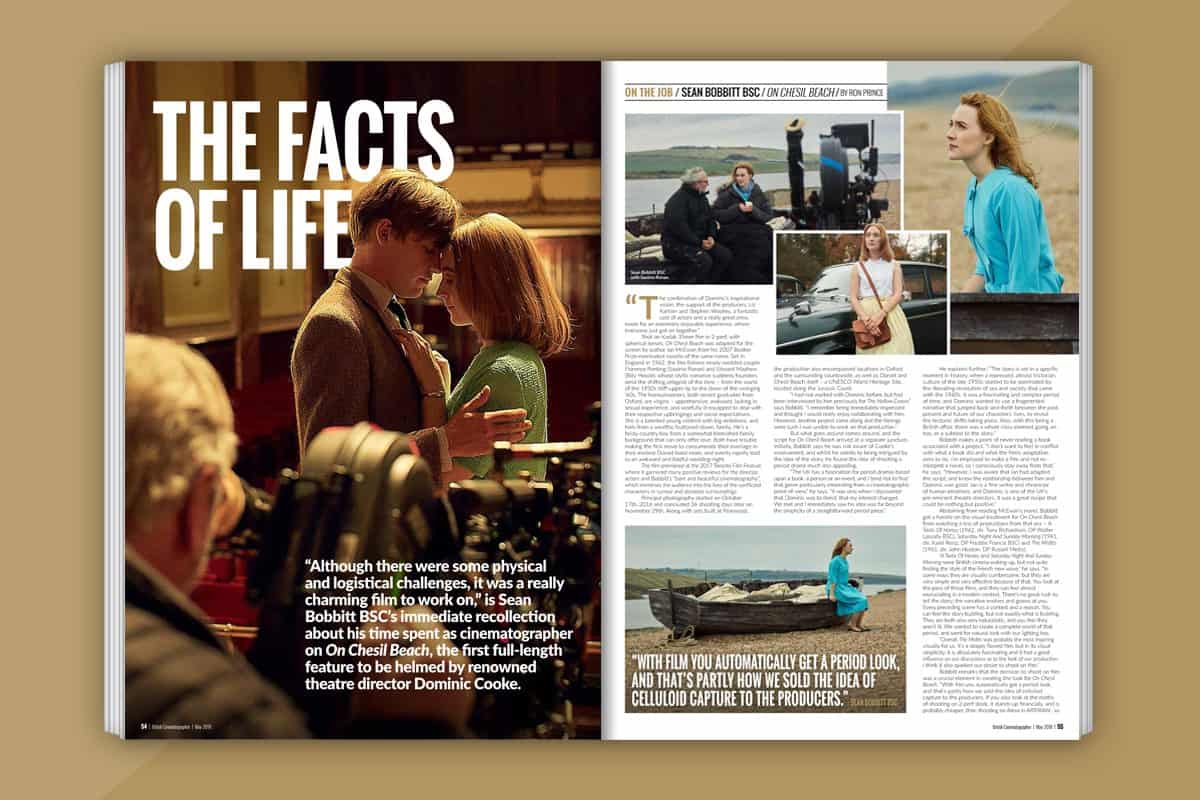 Ed Lachman ASC on Wonderstruck
Todd Haynes' touching mystery Wonderstruck, following a pair of stories set fifty years apart in 1927 and 1977, is the fifth narrative collaboration between the critically-acclaimed director and cinematographer Ed Lachman ASC.
The American DoP reveals how he linked the two time periods, how he took inspiration from silent-era movies, and why a black-and-white look is very different on film compared to digital.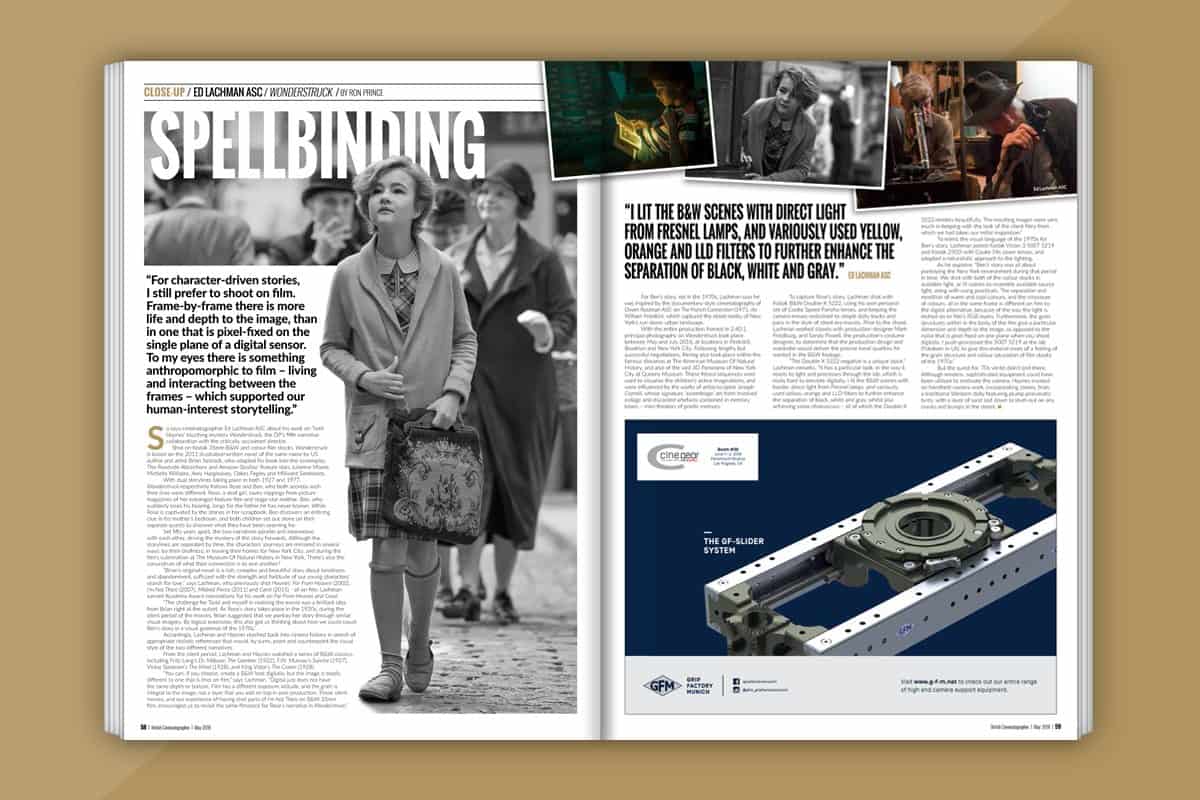 Tiffen at 80

A leading manufacturer of filters and lens accessories, Tiffen celebrates 80 years in the film and TV industry this year and we take time to tell the story of one of the most recognisable names in the business.
Discover how they developed from their formative years as a metal machining firm, kept up with changing times and demands, and why they've always kept it in the family.

Don't Miss…
Plenty more DoP soundbites, comment and opinion from Zac Nicholson BSC, Sam McCurdy BSC, Eben Bolter, Catherine Goldschmidt and Aaron Reid.
We round up NAB from Las Vegas and preview CineGear Expo in LA, get the gen on lighting from gaffer Pat Sweeney, step inside the new look CVP and reflect on the life and times of first lady of the BSC, Frances Russell. There's also our regular comprehensive guide to which DPs are shooting who and where, all the latest production news, BSC president Mike Eley's column, and more…
A subscription is still the only way to read the complete British Cinematographer, so buy one today to fully experience Europe's No.1 cinematography magazine.

ISSUE 87: AVAILABLE ONLINE* AND IN PRINT** FROM 8TH MAY 2018.
* With an active 'Digital Only' subscription, or the digital part of an active 'Print & Digital' subscription.
** Issue 87 will only be received in printed format by those with an active 'Print' or 'Print & Digital' subscription purchased before 30th April 2018. Any new 'Print' or 'Print & Digital' subscription purchases made from 30th April 2018 onwards, will NOT receive this issue in print as part of their purchase.