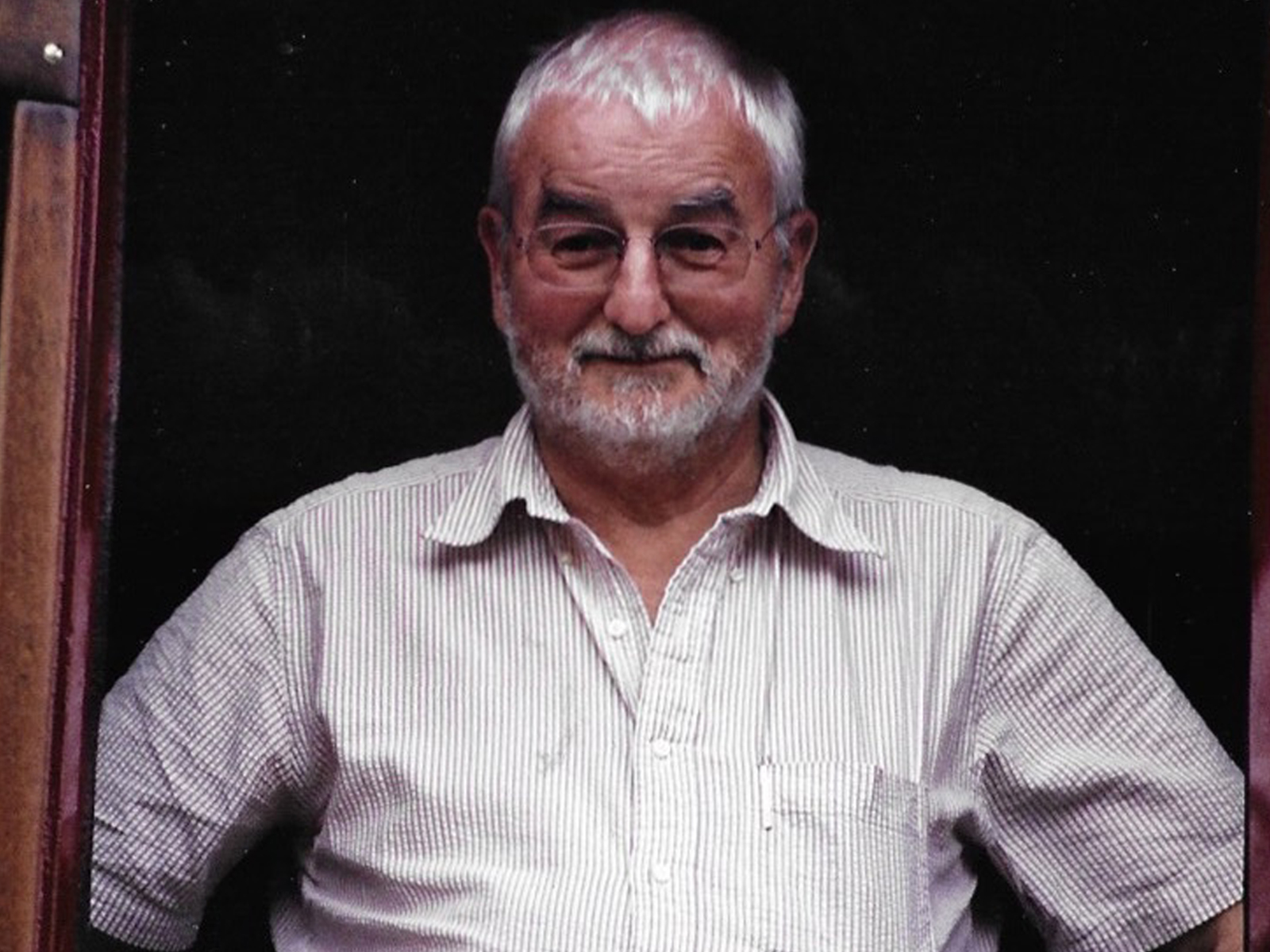 The British Cinematographer team were saddened by the news of the passing of John Maskall Associate BSC. Elected to Associate BSC membership in 1991, John was a valued member of the BSC.
Robin Vidgeon BSC writes in tribute below:
"It is with great sadness I have to report that John Maskall Assoc. BSC passed away overnight in hospital on May 12th.
John was one of the country's top film camera operators, having worked on over 40 major tv series and various feature films including the following.
The Sweeney (various), Rough Diamond (2005-7), A Touch of Frost (1999-2010), Brides in the Bath (2003), Inspector Morse (1992), Poirot (1989), Minder (1980-1986) and a host of others.
His feature work included: Mandela (1987), Empire of the Sun (1987), Event Horizon (1997)
In 1969 he enjoyed his first job as Assistant Cameraman on the Documentary The Battle for the Battle of Britain
I had the great pleasure of working with John on many occasions over 15 years. He was a great operator, technician and friend to all who knew him and worked with him."
Darren C Miller ACO added the following tribute:
"'A diamond looks best in its setting'
John was the dearest, much loved, admired and gentleman camera operator any budding technician could wish to meet. His polite persona and dry sense of humour often carried me and others around him through some extraordinary tricky shoots often winning over everyone with his calmness and wit usually ending up with tears of laughter.
John had the ability to crack a joke or observe something humorous just before a take, leaving his surrounding crew reaching for something to bite on to hide the hilarity. He wouldn't take his eye away from the viewfinder but just one shrug of his shoulder would indicate that he'd be crumbling with laughter inside his little TV world, still being able to create cinematic magic with tears blurring over the crosshairs.
As a young man, transfixed by programmes like The Professionals, The Sweeney, Minder & Inspector Morse, I could never have believed that the household name of John Maskall on the credit list, would eventually dine at my table, read at my wedding and become my dearest friend and mentor during my later days as 1st AC and onto becoming a camera operator myself.
He never lost his temper, shouted at or belittled anyone. He might disappear behind a facilities truck and kick a tyre in frustration but always the staunch professional, calm and composed yet wholly respected and extremely experienced technician with a twinkle in his eye.
John perhaps represented the older guard, the rare and more disciplined technician that amassed hundreds of hours of TV drama, notably for Euston Films. His impressive list of feature films include; Event Horizon, Empire of The Sun & Mandela. I know he got a little disgruntled at how the industry was unfolding more recently yet still always remained thankful for his time and contribution. John had an extraordinary career being extremely talented and one of the most experienced and longest serving camera operators in the UK. I remember he once claimed that the late Dickie Lee, his regular grip in the earlier days, had tracked him around on the dolly hundreds of miles during their work together.
He was a very patient man and great mentor, often allowing me to take over on main camera sometimes, secretly allowing me to fail yet learn better from the experience. Such was his generosity and readiness to let go of the handles for his apprentice. His calmness and sensibility was always welcome when one could get frustrated with certain production personnel.
He had a saying that he encouraged us to remember and use when the time was appropriate, particularly with difficult actors in tricky situations. When one is trying to skirt around politics, lighting that cannot be moved, or a long time is being taken when composing a frame on an actor, politely remind said actor that "a diamond looks best in its setting" as this usually makes them think for a moment and take such friendly advice as constructive. It always works for me, he said and has done for myself on more occasions than I wish to mention.
Whilst shooting A Touch of Frost in Leeds for YTV, John and his wife June, moved to Leathley in West Yorkshire, making a lovely home at the old Emmerdale Farm location. John would attend the 'Friday Club' with his YTV pals and June found a happy little job in a local shoe shop. Luckily, he was quite local to me so often my wife and I would pop over for wine, more wine and a long chat. John and June loved to chat.
When John and June moved back down south to Dorset, they were happy but I know he missed his beloved Yorkshire. He lived out his retirement days there with June and Monty their adorable dog that brought them both many hours of pleasure, walking by the coast.
Dear John. He leaves a huge abyss in my heart and I will miss his wit, long phone chats and his inimitable way to capture hearts, make us laugh and talk about anything and make it sound interesting and engaging.
The industry has lost a gentleman who's mark upon the world cannot be condensed here, only properly understood by those who were fortunate to be caught in his wake. John knew his stuff yet never paraded with an ego or championed himself above anyone. He commanded great respect without needing to ask, he willingly imparted his wealth of technical prowess and guided those of us who were awed by his abilities and generosity. He leaves us with an impressive legacy, personal fond and happy memories. It's often said that the 'camera operators seat, is the best seat in the house'. John certainly had that.
Be at peace old friend."