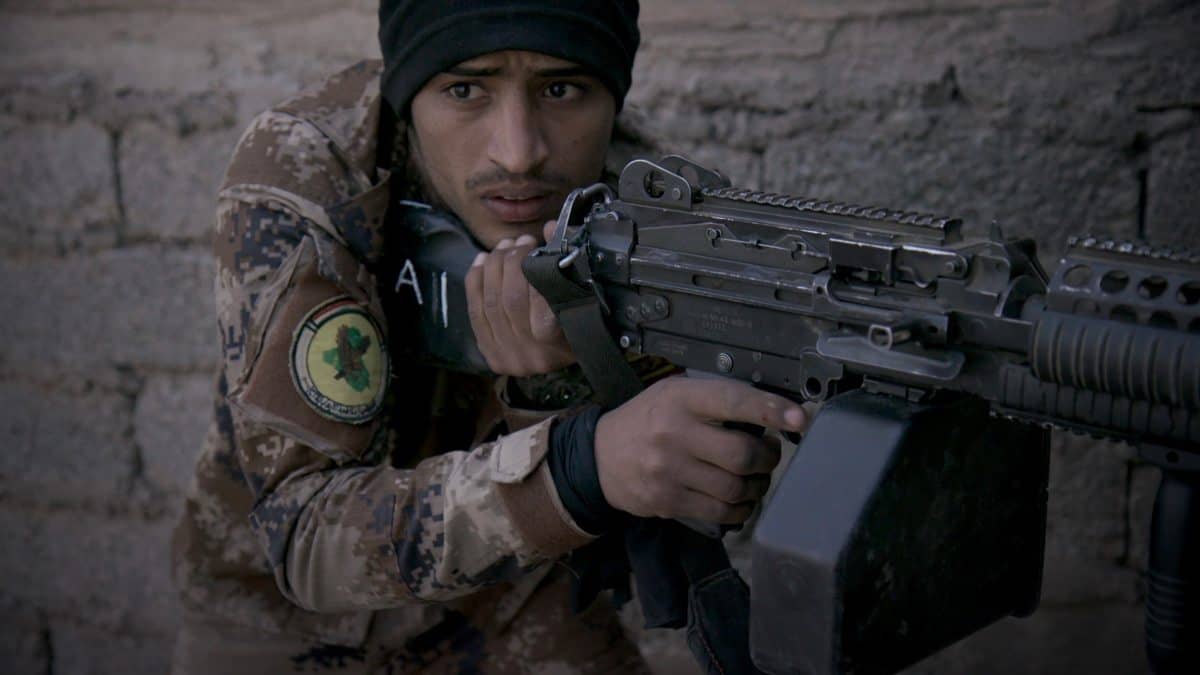 During the battle to recapture the city of Mosul, PBS Frontline filmmaker Olivier Sarbil spent six months embedded with an Iraqi special forces unit as it led the military offensive against ISIS. Equipped with a Canon EOS C300 Mark II camera, five batteries and five Canon EF-S 17-55mm f/2.8 IS USM lenses, he chartered the brutal conflict in the resulting film, Mosul, a Frontline Production with Mongoose Pictures in association with C4.
Sarbil's fly-on-the-wall documentary was also recently repackaged into a 47-minute film called The Fight for Mosul. Before shooting these films, he made a short film for C4 News called Inside The Battle For Mosul. This film received the Rory Peck Award for News Features, 1st Prize Bayeux-Calvados Award for war correspondents – Grand Format Television, 1st Prize Bayeux-Calvados Award for war correspondents – Best Picture and winner of Best Short Film at One World Media Awards. He then carried on filming for another six months to make the critically-acclaimed Mosul, which was his first long-form documentary for PBS Frontline.
Mosul isn't the first war zone Sarbil has ventured into. With experience covering conflicts in locations such as Libya, Syria and eastern Ukraine, he knows how to capture compelling footage in challenging environments.
"Having the right kit for any production is always very important, but packing the right equipment for shooting in a warzone is critical," explained Sarbil. "I needed to keep my kit lightweight as I was carrying everything with me at all times and I needed a camera that was robust and reliable to cope with the extreme conditions of this shoot."
Another reason he chose to shoot with the EOS C300 Mark II is its image quality. "The camera is capable of delivering beautiful quality pictures, especially amazing looking skin tones," he said.
During the shoot, Sarbil carried five EF-S 17-55mm lenses with him at all times. In fact, 90% of the film was shot with Canon's EF-S 17-55mm lens.
"As this was a run-and-gun project, I needed to get continual coverage without changing types of lenses," he said. "The EF-S 17-55mm lens is a go-to for a crop sensor camera like the C300 and perfect for this kind of project because it is lightweight, has image stabilisation, a good focal length and delivers good picture quality".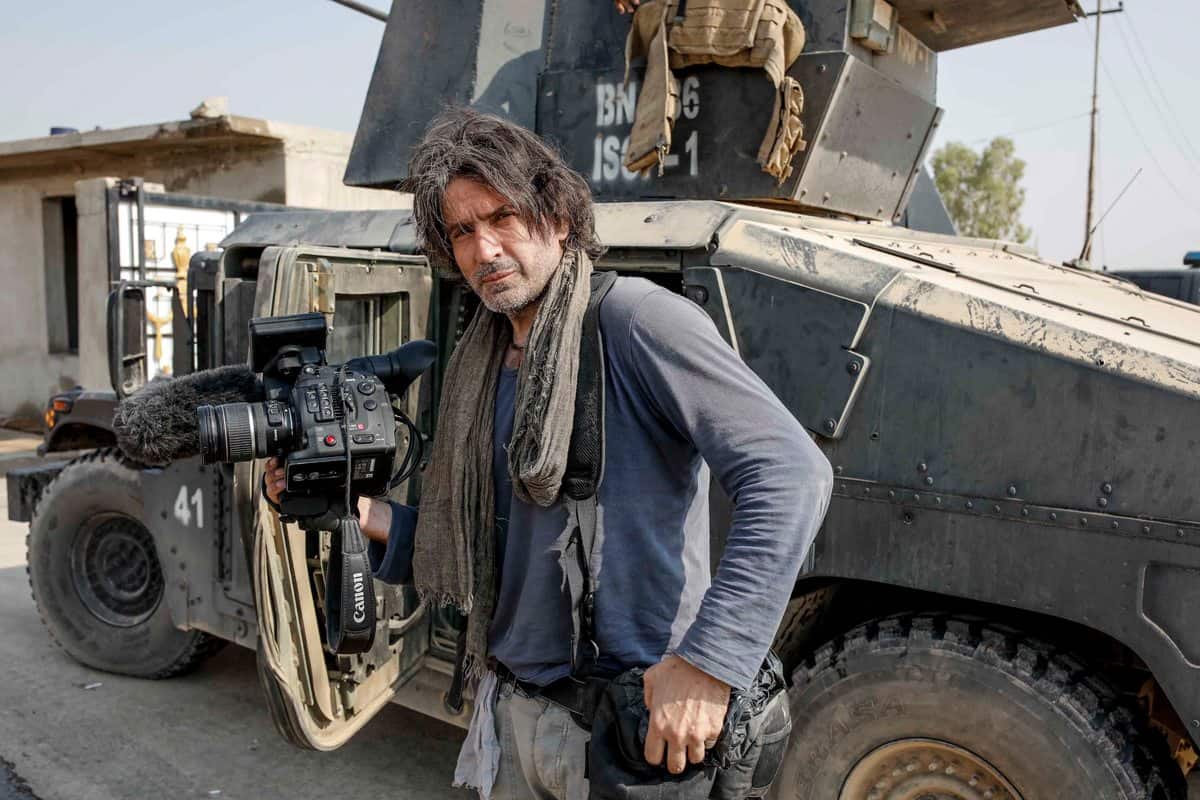 There was a lot of dirt and dust in Mosul, and as it was a warzone there was also a lot of smoke. Sarbil was aware this would affect any glass that he travelled with, so he took five of the exact same lenses to make sure his filming kept the same style throughout. "I was prepared to change optics regularly, and after getting the lenses properly serviced by Canon on my return, they were as good as new."
It was also an extremely challenging environment for the camera to contend with. "Filming on the battlefield, there is constant dirt and dust," Sarbil said. "At times I could actually see dust pouring out of the ventilation holes but the camera still worked flawlessly. It was easy to shoot with and a good fit for handheld work. I didn't want to make the camera bulky by using any third party rigs, so I customised it by removing the factory hand grip, resulting in a more compact camera body."
Being on the frontline with an elite assault squad meant Sarbil was never sure when he would have access to electricity so preserving battery life was extremely important. He travelled with five BP-A30 batteries and aimed to use no more than two per day.
"Even when there was electricity I was competing with all the soldiers who wanted to charge their phones so I was always conscious about not wasting batteries," Olivier said. "I chose to use the smaller BP-A30 batteries even though they offer less power as it meant I could close the battery door cover to try and limit the amount of dust getting in."