Psycho Thriller

Eben Bolter / The Woman In White

Psycho Thriller

Eben Bolter / The Woman In White

"What got me the job was saying that I didn't want to do the job," admits cinematographer Eben Bolter about his initial conversations with director Carl Tibbetts for the Origin Pictures/BBC drama series The Woman In White.
"You make choices and decisions about your career and, although I liked the script, I told Carl that I was not interested, photographically-speaking, in shooting The Woman In White as a stuffy period drama. He agreed, and said he didn't want to shoot it like that either."
The suspenseful, five-part TV series is based on Wilkie Collins' original 1859 tome, which is considered to be one of the first-ever mystery novels. Set in nineteenth-century England, the story follows young drawing teacher Walter Hartright who gradually uncovers the haunting tale of a distressed and ghostly woman dressed in white whom he encounters on Hampstead Heath.
The 70-day production shot entirely on-location in several National Trust properties in Northern Ireland, from February to May 2017. It stars Ben Hardy, Charles Dance, Jessie Buckley, Dougray Scott and Olivia Vinall.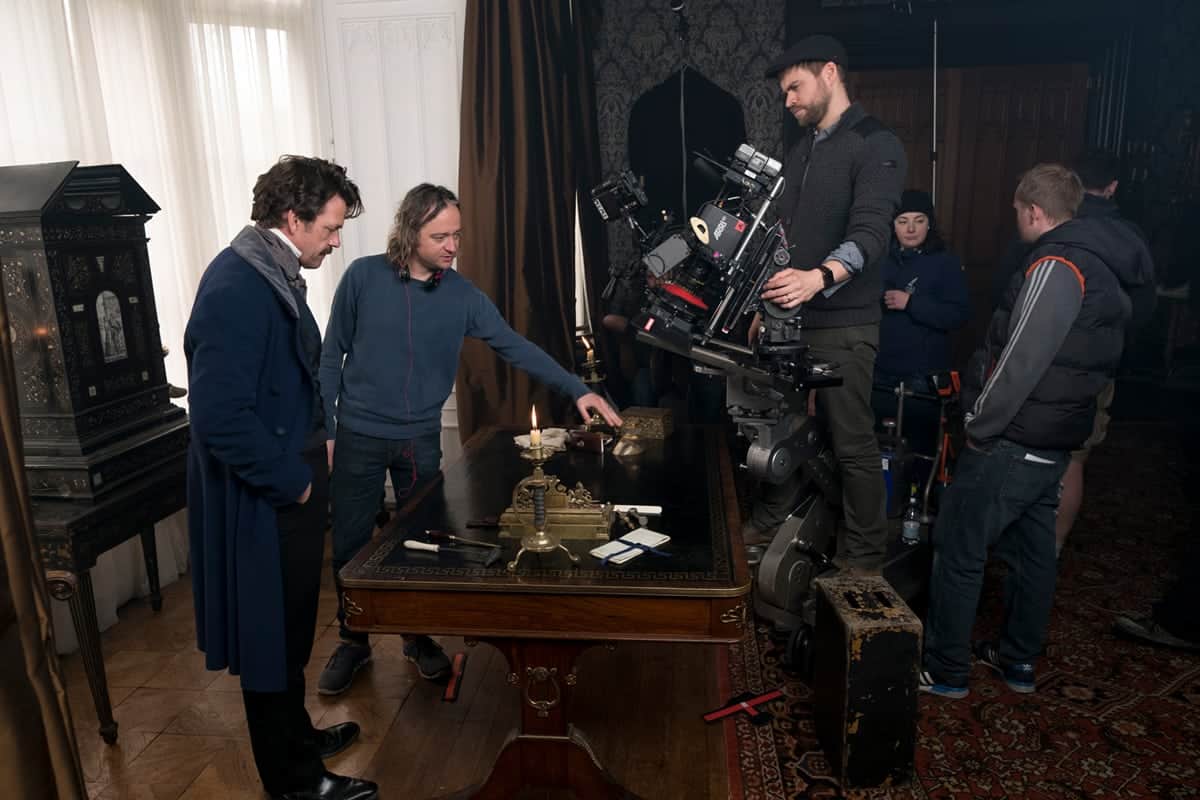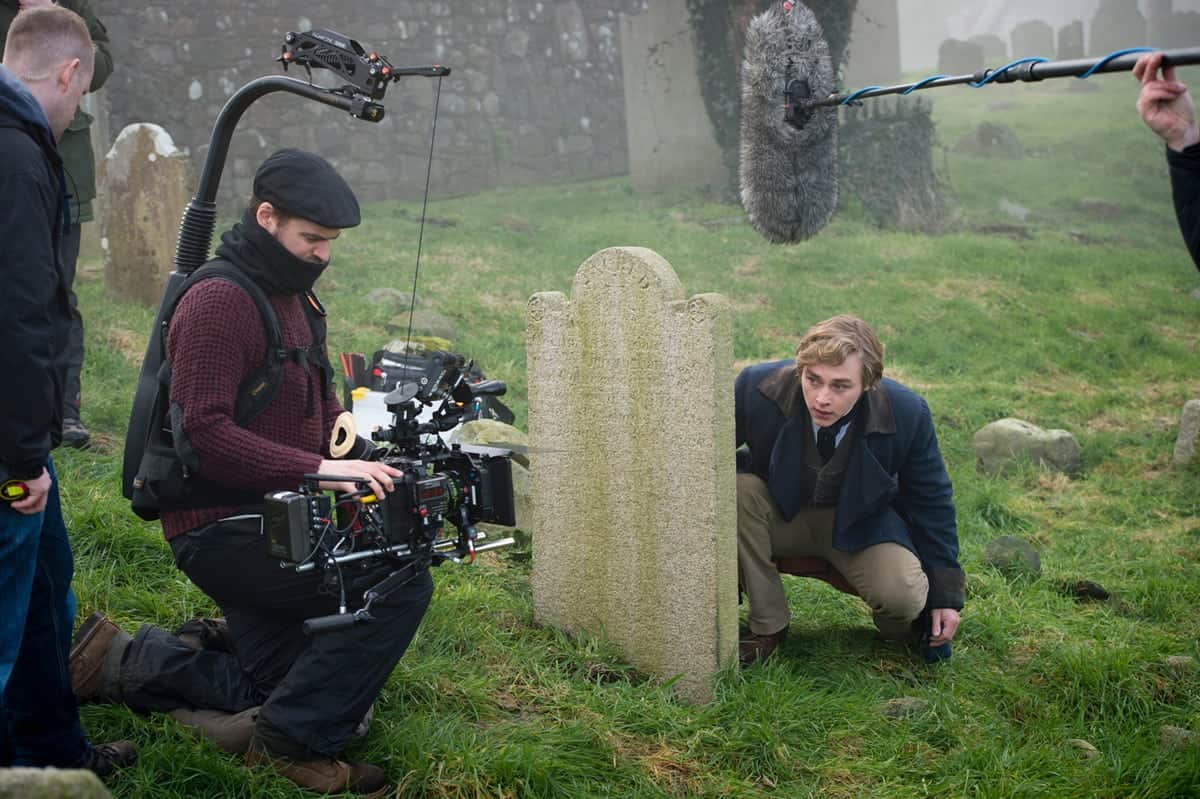 "Our problem was that period dramas are of a genre and tend to have a certain, stereotypical look," continues Bolter. "Carl and I both felt that this should not dictate what we wanted to do. Really, The Woman In White is more of a psychological thriller that happened to take place in Victorian England. For us it was closer to a David Fincher-type of Gone Girl story, than it was to Pride And Prejudice.
"We spoke about using the lens psychologically, with wides really up-close to the actors, and developing a style of quick and energetic camera moves – all counterintuitive to the typical period look. Essentially, we got in a time machine and decided to go back to the nineteenth-century and make a thriller with modern techniques and technology."
Key references included the more contained filmic works of director Roman Polanski, such as The Tenant (1976, DP Sven Nykvist), along with such David Fincher movies as The Social Network (2010), The Girl With The Dragon Tattoo (2011) and Gone Girl (2014) – all shot by DP Jeff Cronenweth ASC – which Bolter and Tibbetts admired for their aesthetic tonality and psychologically-motivated camera moves.
"Fincher moves the camera a lot, but it's all story-led, and quite punchy," notes Bolter. "When his camera goes through a doorway, you can guarantee that the dolly was travelling fast."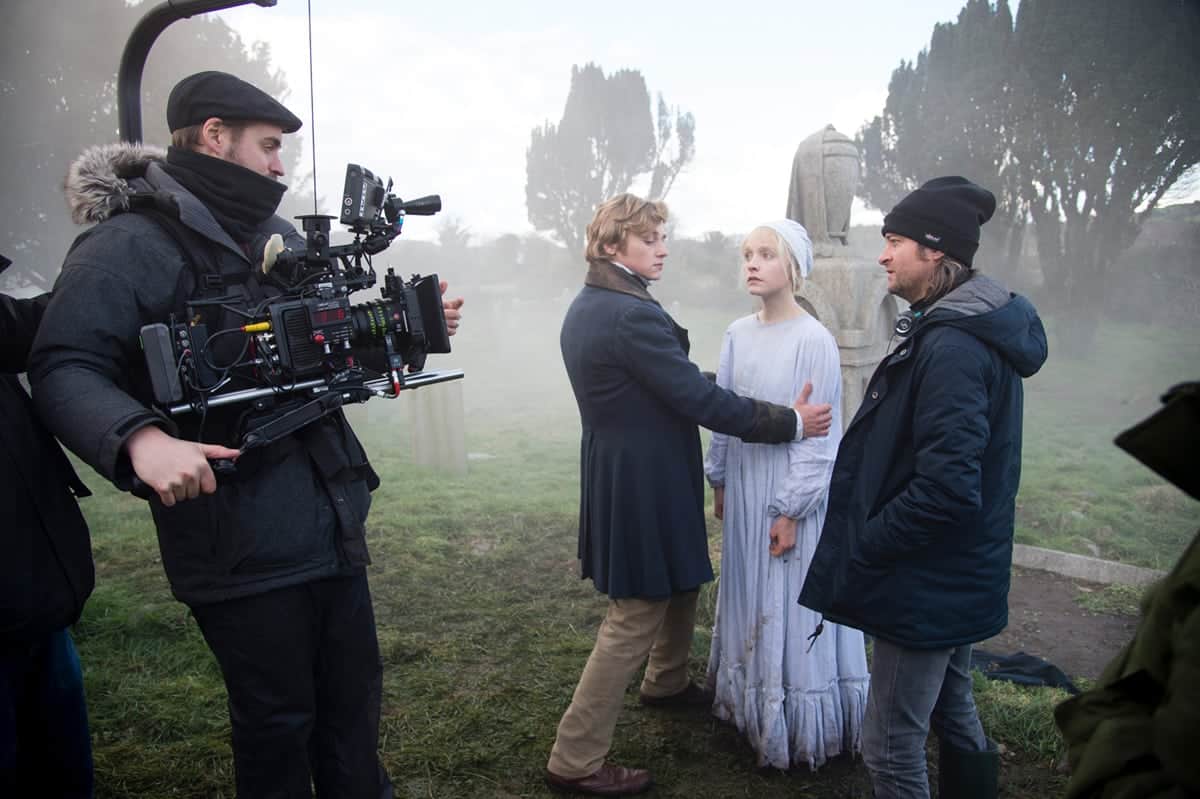 Lens and camera testing resulted in Bolter selecting the ARRI Mini, for its compactness and manoeuvrability, especially on Steadicam and Mōvi rig, paired with Leica Summicron glass – all supplied by ARRI Rental in London, and serviced by Acorn during the shoot.
As he explains: "I made the conscious decision to shoot with modern Leica lenses, as they are very sharp and have a beautiful colour and contrast tonality in varying conditions – although I muted down their sharpness ever-so slightly with either an ⅛ or ¼ Glimmer Glass filtration, just to take the edge off, but without the image having any noticeable glows or halations. The 29mm was our workhorse, but we went wider to a 21mm, or longer to a 35mm or 40mm, depending on the moment. We also often used centre framing, with the characters looking down the barrel of the lens and lots of headroom. It was quite invasive for the actors at times, but it was a key part of our visual storytelling approach."
He adds: "The Summicrons are each around the same size and weight, and are light enough to help you swing the camera around effectively – to whip-pan from one character or element to another. We tried to be provocative, and to never slip into how you might shoot a traditional period drama. The idea was to surprise viewers with the look, but without ever being gimmicky and we wanted every movement to be motivated by story."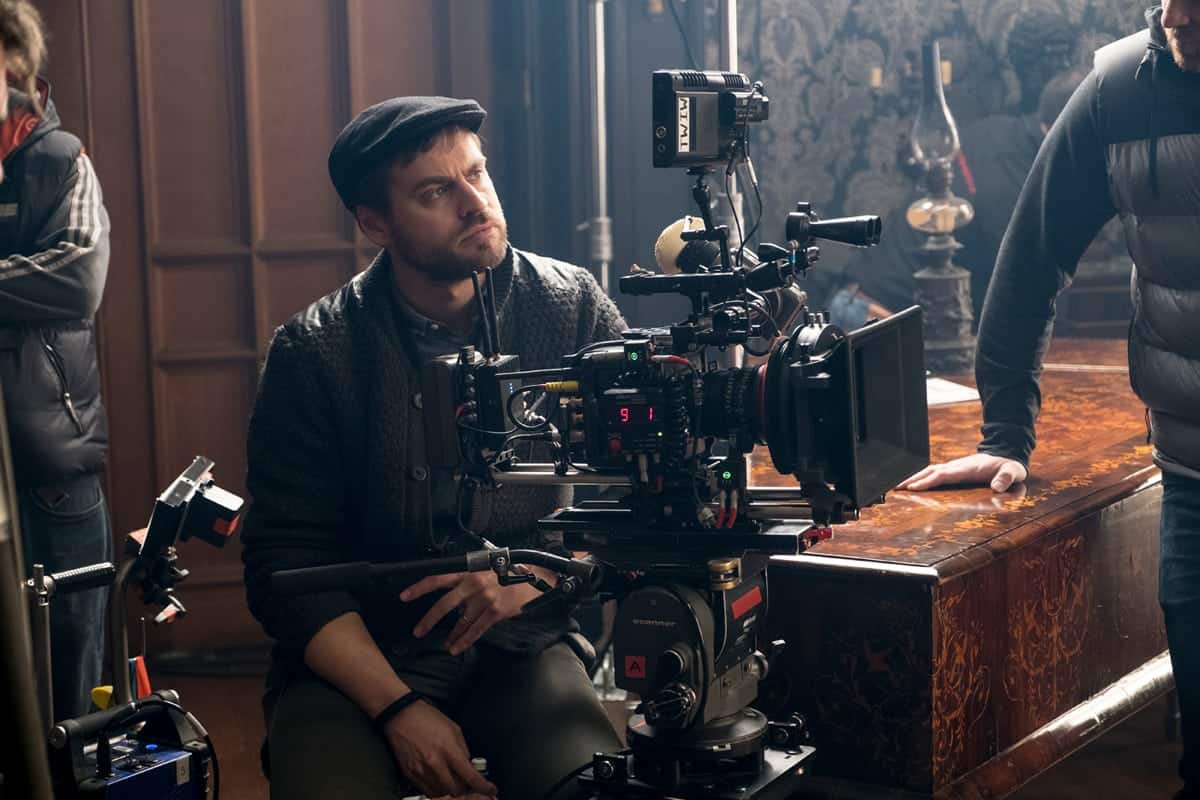 "We tried to be provocative, and to never slip into how you might shoot a traditional period drama. The idea was to surprise viewers with the look, but without ever being gimmicky and we wanted every movement to be motivated by story."
- Eben Bolter
This thinking also permeated Bolter's approach to the lighting, with the cinematographer again eschewing any convention of glowing period softness and tungsten sources.
"Lighting-wise I wanted to be loyal to the reality of the scene as presented in front of the camera – a sort of filmic, cinematic naturalism. We had scenes set in daylight, moonlight, candle, gas and firelight. It's not to say these scenes were not lit, they were, but my lighting was purely motivated from reality and we used predominantly LED fixtures to best emulate real-looking sources."
Bolter's gaffer on the production was Seamus Lynch, whom the DP describes as, "incredible – Seamus sorted-out the lighting logistics and kept me away from any issues. I never had to worry at all and our conversations were almost always creative."
The vast majority of the lighting was LED-based, often using a host of ARRI SkyPanel S120s, S60s and S30s supplied by PKE Lighting. "If we were at a location for more than a day, Seamus and his crew covered the windows with a half-correction CTO gel. This meant that the natural daylight, in combination with the augmented daylight from the SkyPanels, became slightly more orange, and would suffuse a candle-lit room with a beautiful warmth – as opposed to having any jarring juxtaposition of blue and orange in the image," says Bolter.
"On our shoot at Limmerage House for example, we had one SkyPanel 120c in the top of each window, plus some negative fill on-set. All of the lights were connected via WiFi to Seamus' iPad and a monitor for me to view. Having 100% control over every light was very liberating. It was like live-grading on-set using lighting."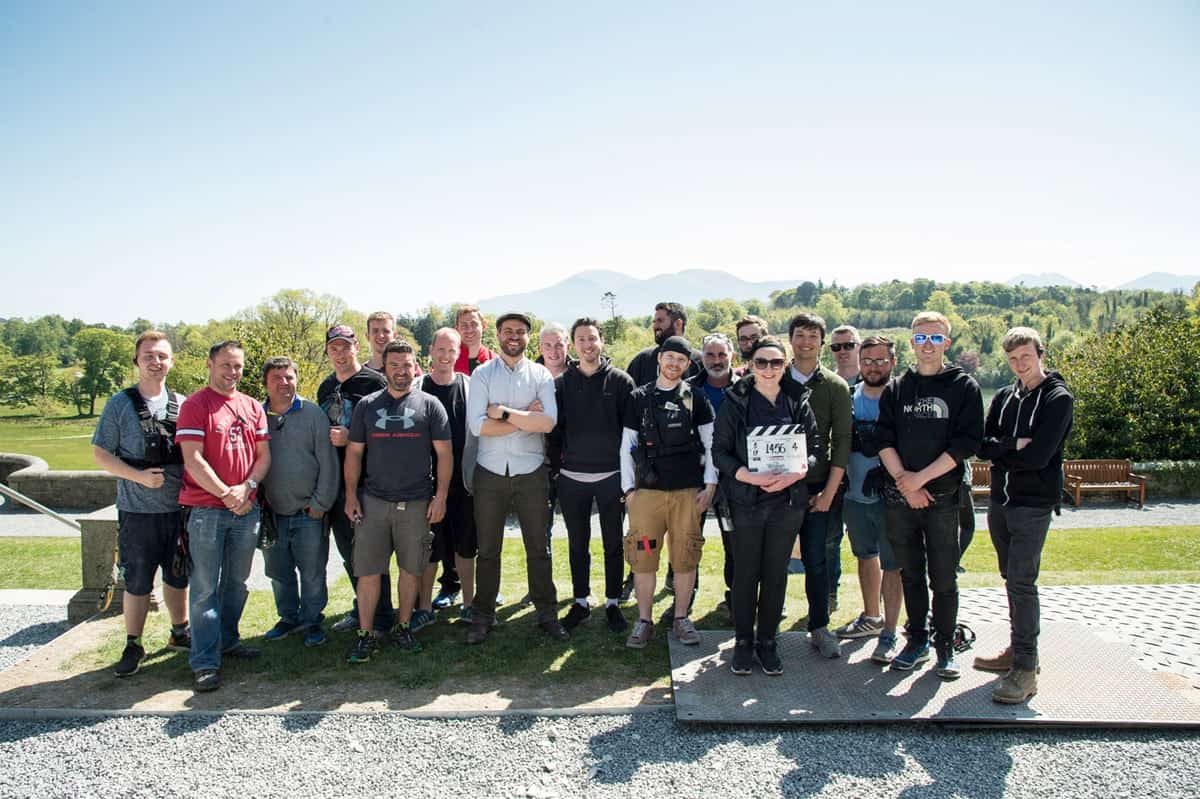 Due to the close proximity of the camera to the actors, The Woman In White was predominantly a single-camera shoot. Bolter operated for the majority of the production, with AJ Golesworthy pulling focus. The rest of the camera lighting and electrical crew were local to Northern Ireland.
"I had a sizeable team of around 30 people on this shoot – they were unbelievably good and wonderfully accommodating to any requests," Bolter remarks. "The shoot was hard and fast, and we averaged 26 set-ups per day over the 70 day production. I have the utmost respect for everyone who helped make that happen."
The final DI grade on The Woman In White was conducted by Gary Curan, working out of Yellow Moon Post Production in Belfast.