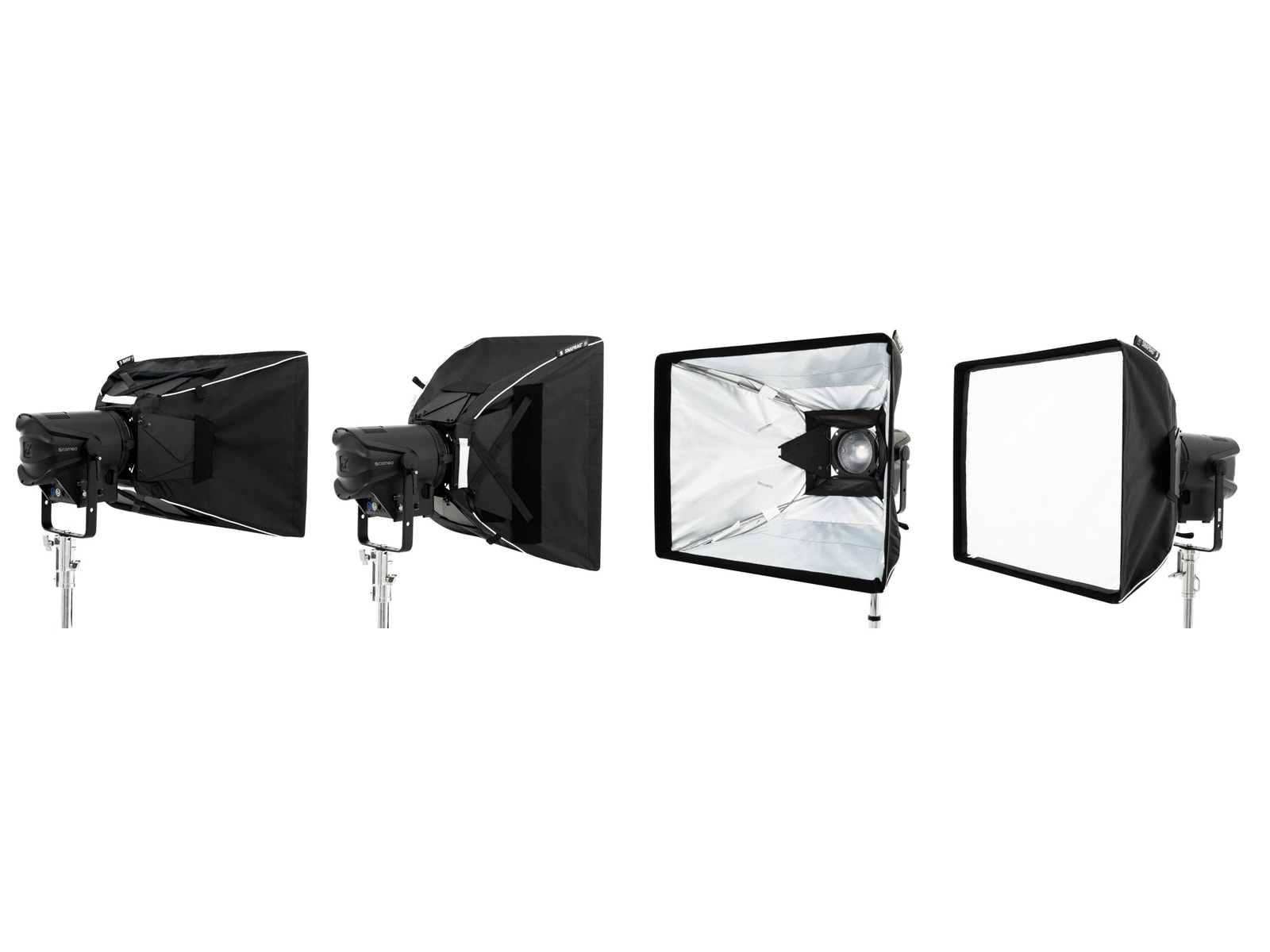 To accommodate today's prevalence of video streaming, DoPchoice now offers the patented Snapbag softbox and Snapgrid grids to soften and direct the output of the widely respected Cameo F-Series Fresnels.
 "As video streaming becomes more and more important, so does the need for softer, more even lighting," explained Daniel Wrase, product manager, Cameo. "Fortunately, anyone with a Cameo F-Series Fresnel spotlight doesn't need to buy a new spotlight. Now, without needing any tools, a spot can easily transform into a soft light using the practical, foldable Snapbag softbox." 
The Snapbag SBSAHF is made to mount exclusively to the Cameo F-Series. It comes packed flat in its own pouch and snaps up instantly in a one-piece rectangular accessory. Being lightweight, it attaches in seconds directly to Cameo Fresnels with hook and loop straps that fit around the barn doors. Snapbags even out the illumination thanks to the internal reflective fabric, then soften it in 2 ways: via an internal quarter grid baffle suspended within the interior; plus a removable half grid diffusion panel which hook-and-loops to the front of the Snapbag. To direct the light, the user can choose a 20-, 30-, 40-, or 50-degree Snapgrid that affixes around the Snapbag front in seconds. 
"We appreciate that DoPchoice pays particular attention to quality and robust durability for the design and craftsmanship of the Snapbag," added Wrase. "Cameo has found the ideal partner for this high-quality product."