Lighting rental house Cinelease has added a brace of new mobile power units to its generator fleet. Having implemented a significant investment programme earlier in the year, Cinelease has developed a range of key products aimed at significantly enhancing its overall product offering.
Essential to this investment is the addition of two new mobile power units to the Cinelease generator fleet. The newly-delivered 200kW units are housed on Mercedes Antos chassis, complete with 5-tonne load capacity, fully-racked and with extra deep tail lifts fitted.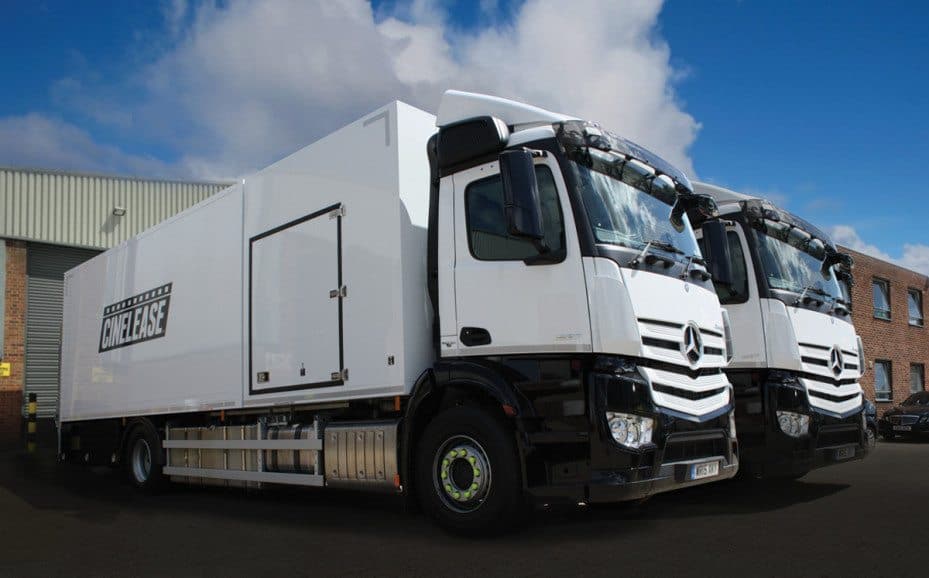 The quiet generators, just 56dB at 3m, deliver 200kW in three phase (66kW per phase) with a switchable 200kW single-phase option. All outputs feature RCD protection and are modem monitored to ensure safe, reliable operation. The units are also fully sync-able allowing for operation either as back up power or in series as a 400kW power set.
Commenting on these new generators, Cinelease MD Steve Smith said, "It's an important phase for us right now. We're taking time to properly invest in what we do, which includes introducing some truly exciting new products as well as these new power units – with plenty more to follow"