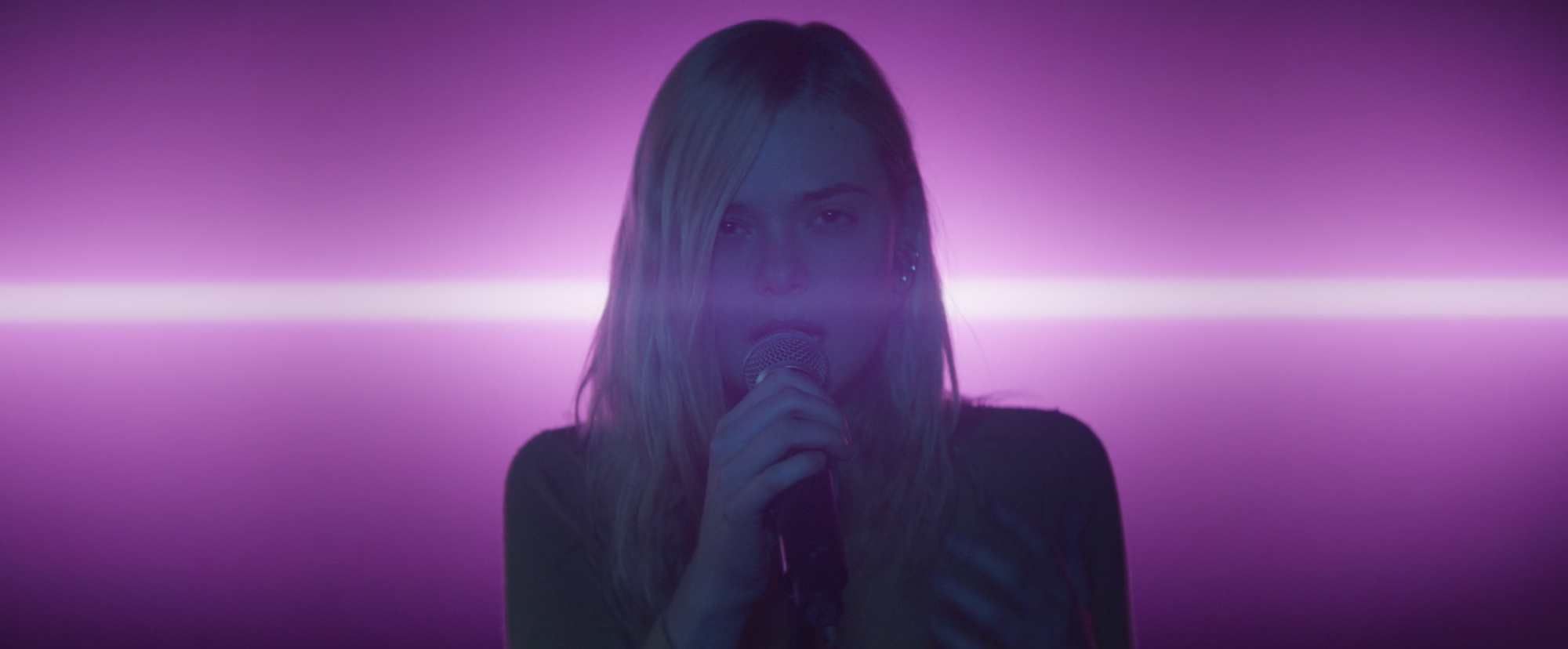 A small-town girl pursuing her dreams in a big city. A soft, romanticised countryside, followed by a dramatic and powerful stage. A lonely journey in front of millions of people. The fluid juxtaposition in Teen Spirit, written and directed by Max Minghella, with cinematography by Autumn Durald Arkapaw, brings style to the everyday and an intimacy to a big stage.
A character-driven dramatic musical about a young girl, Violet (Elle Fanning), joining a national singing competition, is a story you may think you've seen before, but you've definitely not seen in this way. Durald Arkapaw's stylised look and passion for milky blacks and strong flares, unapologetically takes liberties and brings classic film style to a modern, pop-music digital production.
Filmed entirely on location in London, shooting on two ARRI Alexa Minis with Panavision Anamorphic C-series lenses, Durald Arkapaw gives a lot of credit to the lens choice in creating the organic look of the film.
"These lenses are beautiful wide open – particularly in low light, which is how I often like to shoot. As a cinematographer, there's a joy you have when the camera hits the right spot and you see that perfect flare, something we played a lot with in this film."
The earlier scenes have a warm, romanticised look-and-feel, taking the audience through Violet's hometown farm, into her mother's kitchen, and ultimately to the pub, where she sings on stage for the first time, with steamy light streaming through the windows, before the camera pushes-in on an unlikely mentor in the audience.
"The production designer Kave Quinn is a rockstar, who made every set exciting to shoot," says Durald Arkapaw reflecting on Violet's first pub performance, one of her favourite scenes. "The raw location was unassuming, but had so much character. In this bar, we lit almost everything from the outside. I wanted the sodium vapour to push through the windows and feel stylised but still have a realistic feel. Violet feels comfortable here, so the space needed to feel warm and inviting."
With a preference for lighting from above and outside whenever possible, Durald Arkapaw used LiteGear LiteMats throughout the film, explaining, "this allows the actors to move around more freely in the space, giving them a more realistic environment to work in."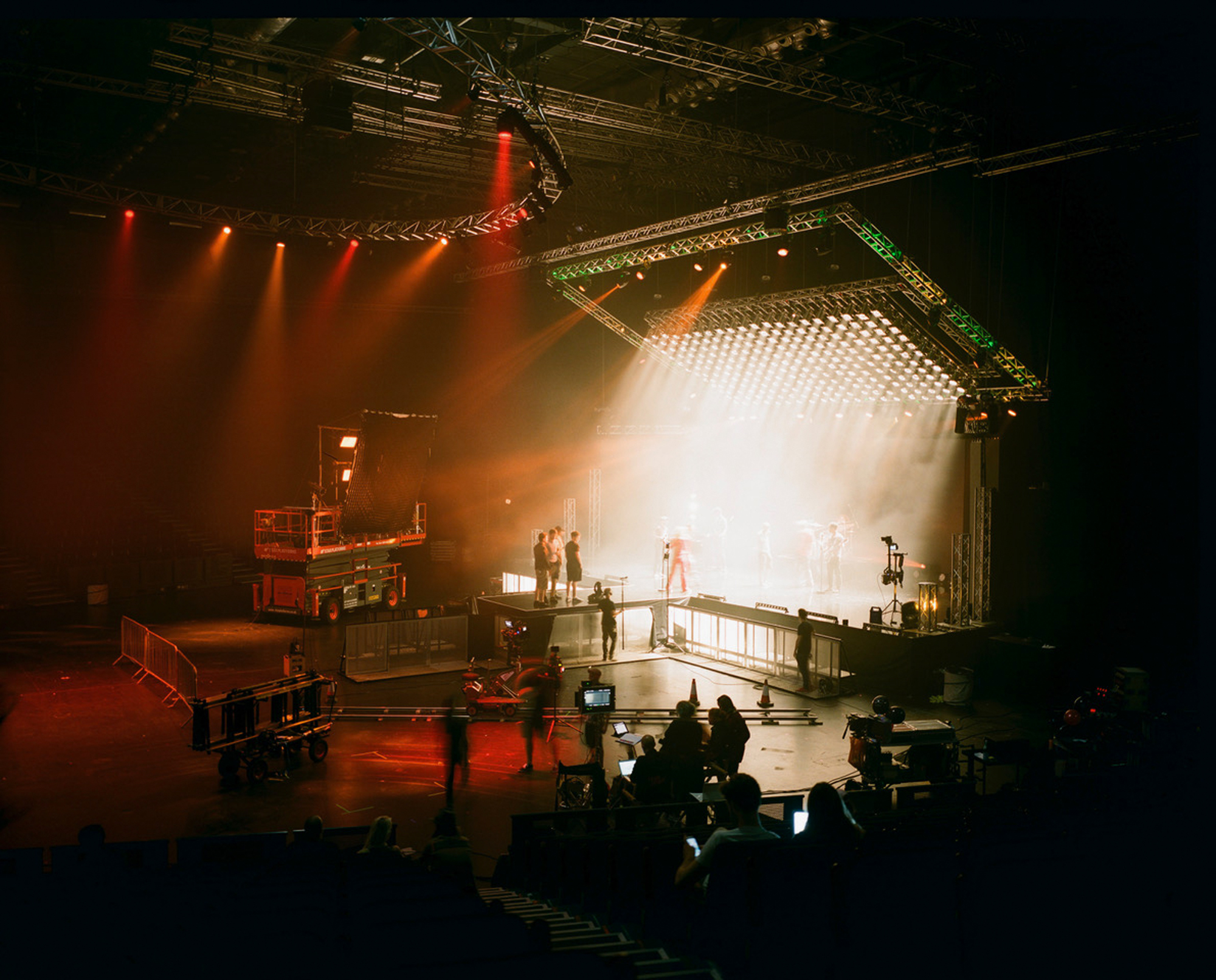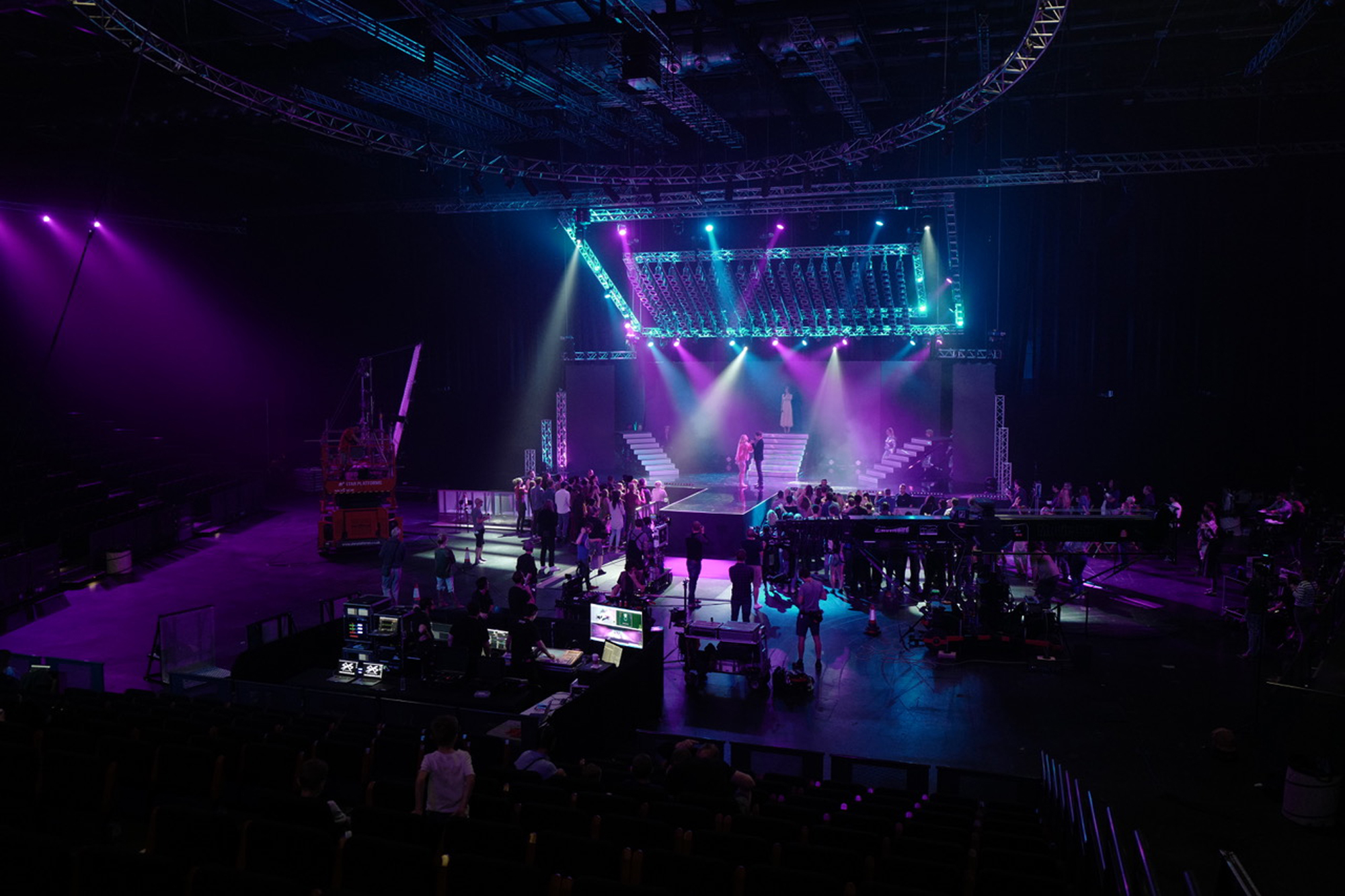 The show finale, filmed at ExCel London, took on a very different look. Durald Arkapaw brought drama and energy to the stage, creating the feel of a large live show, whilst maintaining an intimacy with Fanning. The cinematographer achieved this duality using her trademark dreamy visuals and flares.
"The most technical sequences of the film were the finale shows at the ExCel centre. You're planning a mini-concert performance for each band, but in about an eighth of the time you'd usually get."
Using hundreds of Par cans and close coordination with event production company SXS, Durald Arkapaw creates an explosion of light on stage.
"You generally have much more prep time to pull off rigging and prep for these type of bigger stage shows. We didn't have that extra prep time at the location, so most of our pre-rigging and lighting tests had to happen in one day. I like to work fast, so the challenge was inviting. We had a great collaboration with SXS. Their team was amazing and a big help in the process."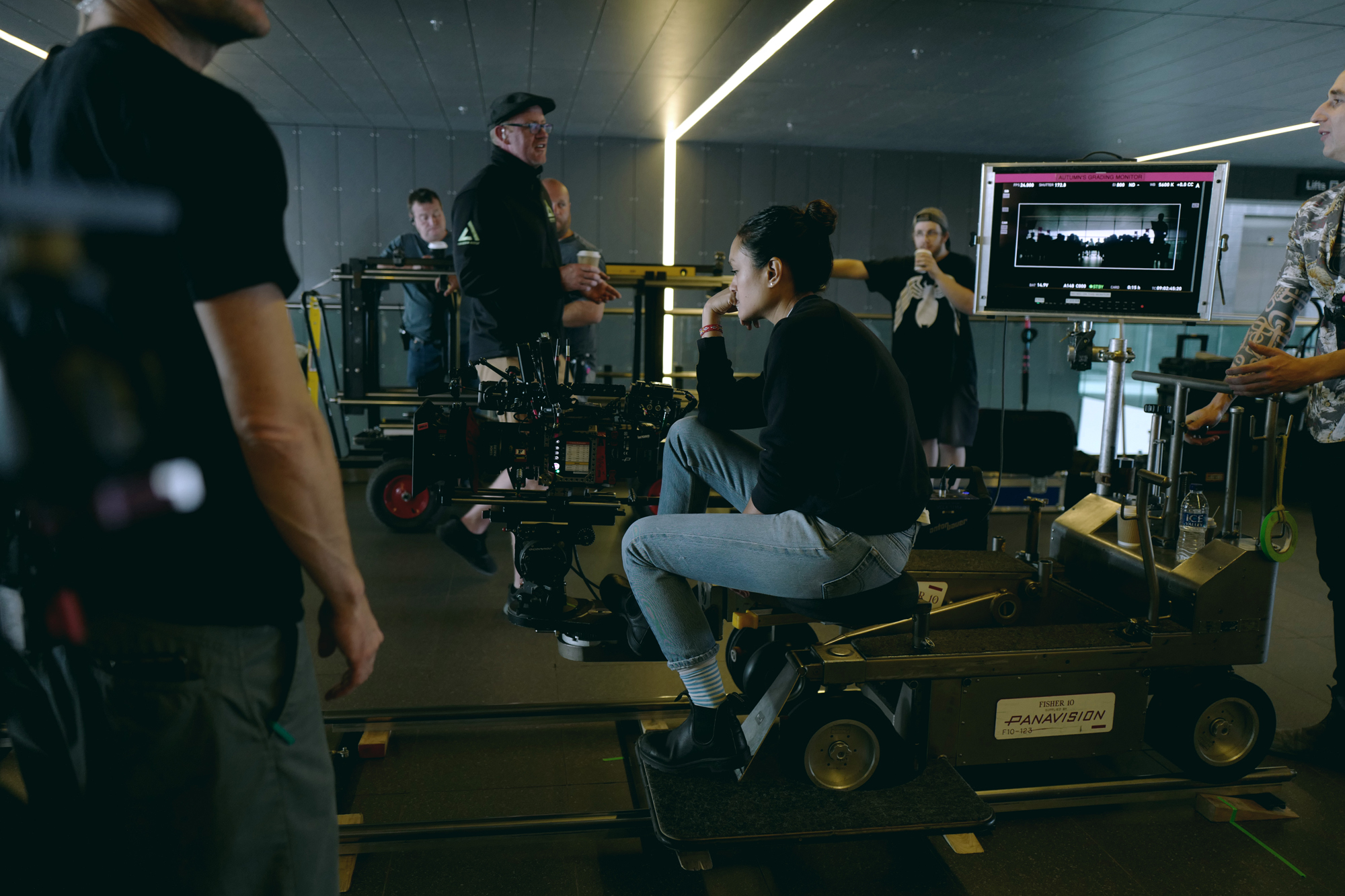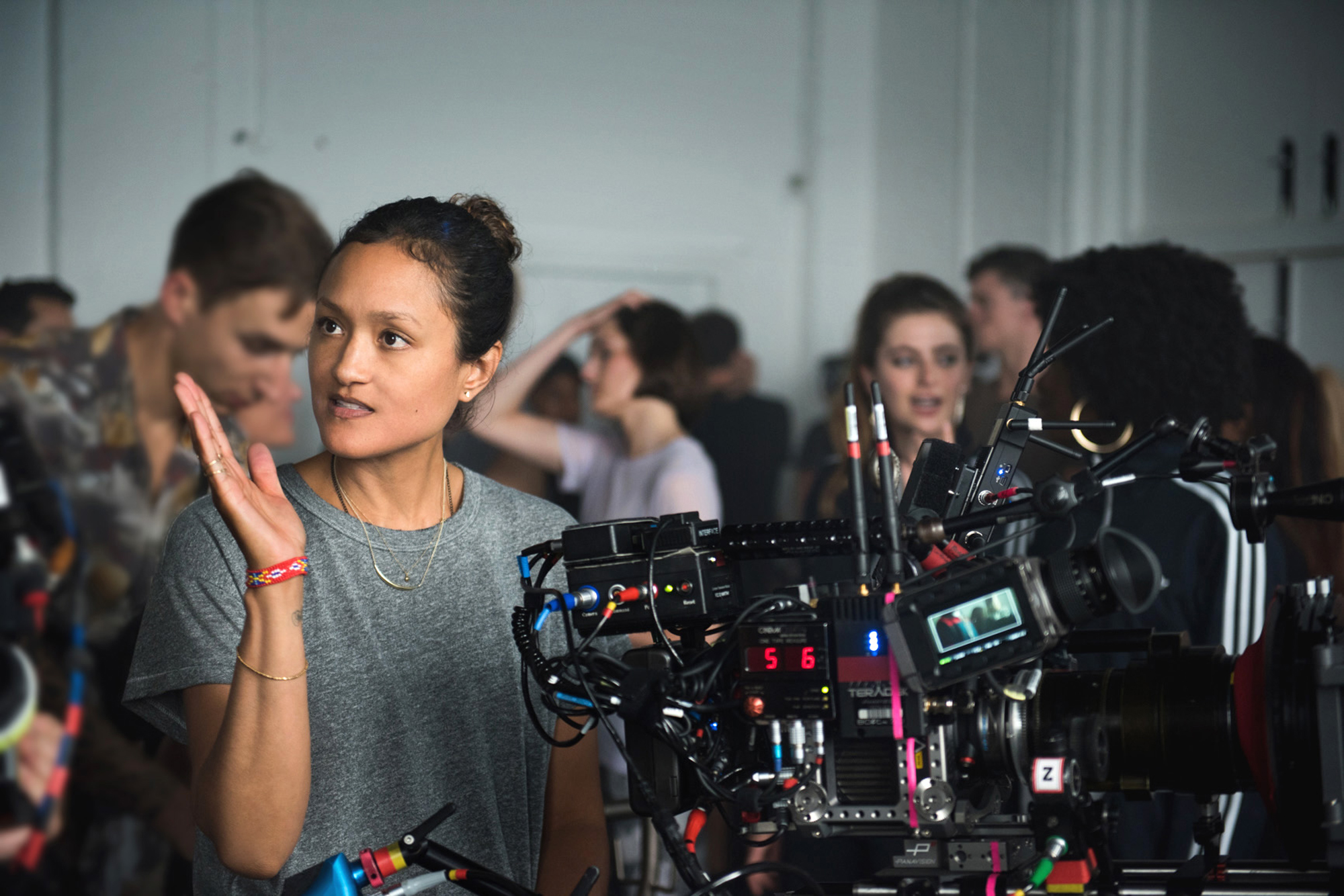 Durald Arkapaw and gaffer Jonny Franklin worked closely with SXS in prep to design and choreograph the intricate lighting in pre-vis before running through all the cues one day before the actual shoot.
It's on that stage, during the performance of "Good Time," when a Technocrane shot introduces all of the contestants, moving from character to character. Minghella knew what he wanted from the shot early-on and storyboarded it in prep. "On-set, after rehearsals with blocking and choreography timings, we had an ominous oner, that was technically dynamic. It was cut up in the edit, but exciting and challenging to shoot"
Filmed in just 33 days, Durald Arkapaw notes that the biggest challenge with the film was the schedule and time. "We had a ton of scenes, lots of locations, and a musical, character-driven film, that had three music videos integrated within. It was a packed schedule, but I had an amazing crew, which made that type of work possible."