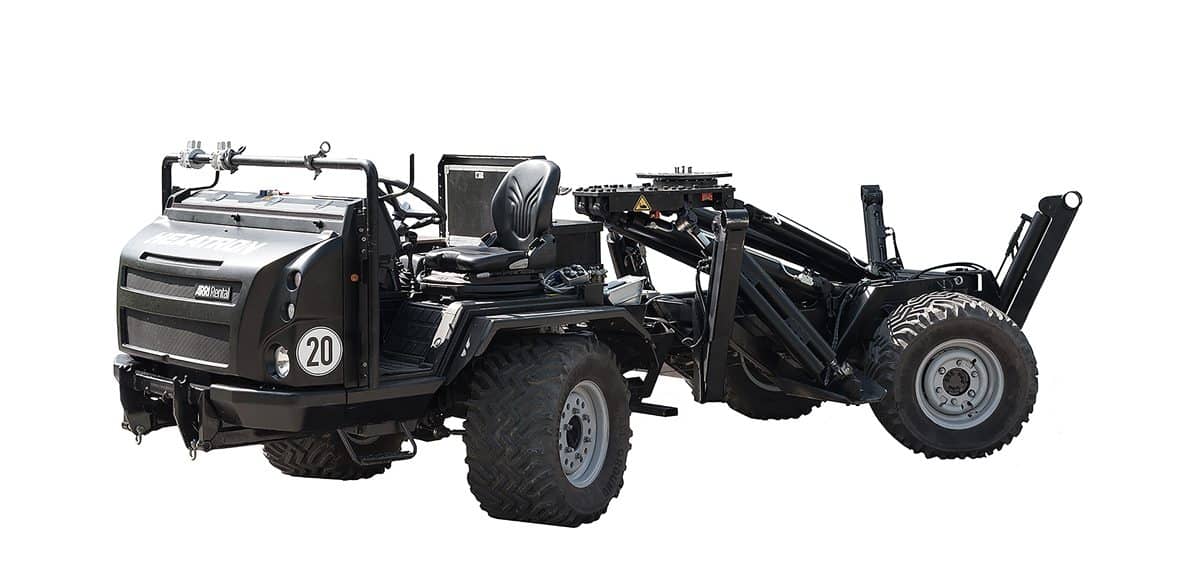 ARRI Rental has added the Hexatron all-weather, go-anywhere, crane-positioning base to its grip equipment portfolio in the UK and Germany. The heavy-duty, four-wheel drive vehicle is suitable for use with telescopic and modular camera cranes, and is engineered to handle tough terrain. Its water wading depth of 60cm and all-terrain tyres mean that harsh weather and typical hard-to-access locations, such as sodden fields, slippery slopes, muddy tracks or beaches, pose few problems. With a 45-degree hill-climbing ability, the Hexatron can also handle ruts or ridges, and drive up and down steep hills.
An intelligent steering system makes the Hexatron highly manoeuvrable. A choice of crab, front or rear steering, plus four-wheel drive mode, ensure the vehicle has off-road ability and will position accurately. Once the required location is reached the vehicle's stabilisers secure the base, and the custom-made Hexapod, a six-arm levelling system, precisely levels the crane arm. It comes with a self-contained, silent power supply, for running a telescopic crane and remote head.
Exclusively available through ARRI Rental, one of two Hexatron vehicles is based in the UK, with a second in Germany to service mainland Europe. Key grip David Cadwallader employed the Hexatron on Netflix drama Marco Polo in Hungary and Slovakia, in rugged terrain with gradients up to 20%.