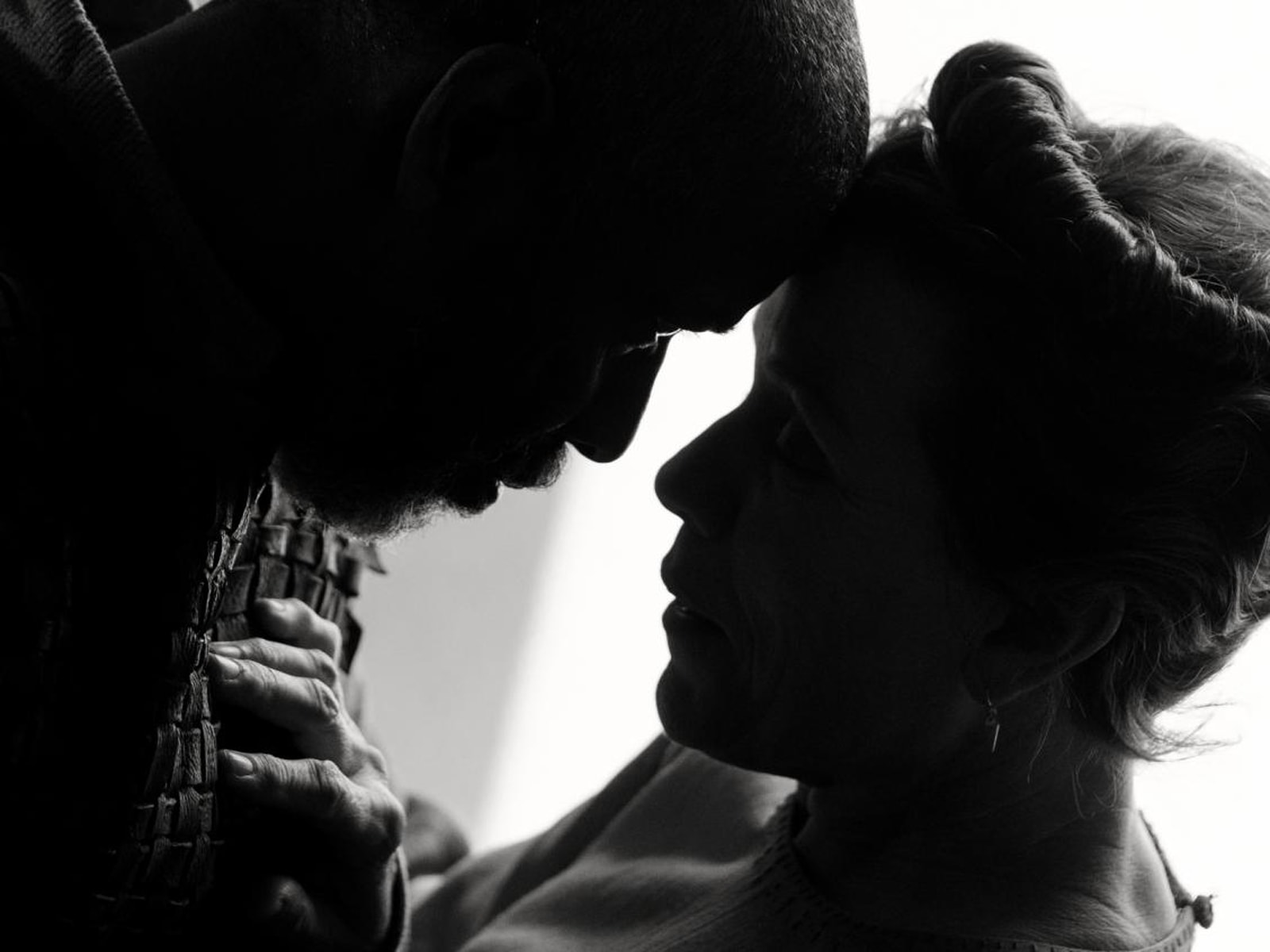 We are less than three weeks away from the beginning of the annual celebration of the art of cinematography – the 29th edition of EnergaCAMERIMAGE International Film Festival.
The Festival will commence on Saturday, November 13th, with an Opening Ceremony followed by a screening of a riveting motion picture that has already been named one of the major cinematic events of 2021. It gives us an immense pleasure to announce that Joel Coen's The Tragedy of Macbeth, shot in evocative black-and-white by the Festival's regular Bruno Delbonnel, will open EnergaCAMERIMAGE 2021 and will be introduced by the filmmakers. 
Written and Directed by Joel Coen, The Tragedy of Macbeth features Denzel Washington and Frances McDormand in a cinematic adaptation of the classic Shakespearean text; a tale of murder, madness, ambition and wrathful cunning. With Kathryn Hunter, Corey Hawkins, Brendan Gleeson and Moses Ingram. The kinetic urgency and look of the film was created in close partnership with cinematographer Bruno Delbonnel, a five-time Academy Award nominee.
Joel Coen and Bruno Delbonnel have already collaborated on three diverse projects – playful comedy short Tuileries (a segment of Paris, je t'aime), solemn and melancholic road movie Inside Llewyn Davis, and Western anthology The Ballad of Buster Scruggs, with two latter competing in EnergaCAMERIMAGE Main Competition and Inside Llewyn Davis awarded with a Bronze Frog. 
Be sure to note that the screening of The Tragedy of Macbeth will be held on November 13th in CKK Jordanki in Toruń and will be a part of EnergaCAMERIMAGE 2021 Opening Ceremony, to which you need an invitation. However, subject to availability of free seats, we will admit holders of festival entry cards.