Freaks Of Nature

Peter Deming ASC / The New Mutants
Freaks Of Nature
Peter Deming ASC /The New Mutants
"The whole movie's cursed!," laughed director Josh Boone, when referring to the source material for the much-delayed, much-speculated about The New Mutants movie coming from Fox.
Or make that Disney.
Boone was referring to the film's source material, the comic book mini-series The Demon Bear Curse, when wondering - during a streamed Comic Con panel - whether any such curses had slipped off the multi-panelled pages and straight into real life. Or perhaps "reel life."
"We did everything," acknowledges cinematographer Peter Deming ASC, recalling the shoot. "We shot for ten weeks. That's pretty short for a superhero film. And that was without really any second unit."
Cast and crew were mostly isolated on the grounds of a former mental institution for the film, which is as much character study as it is superhero yarn. It follows a group of younger, or "new", mutants, whose mutations recently manifested in destructive ways, and who find themselves confined to a hospital, for studying, rehabilitation and, perhaps, grooming for tasks they remain unaware of.
As mutants, they were part of Fox's X-Men mutant cinematic universe, but now, of course, are part of Disney, where the release of the much-delayed film is now promised by summer's end.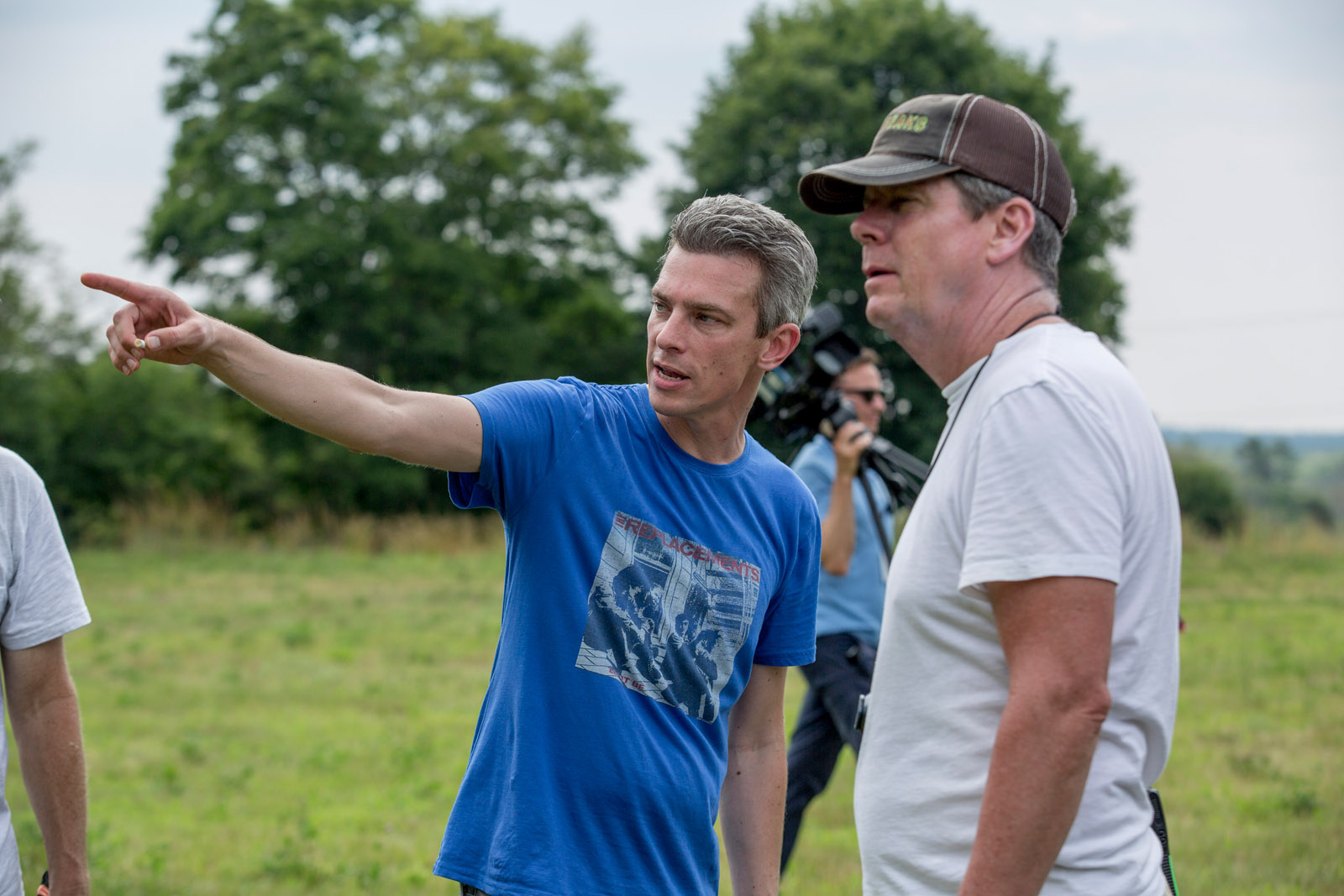 But, since the film's completion, the careers of the talent involved have "mutated" as well, with actresses like Maisie Williams and Anya Taylor-Joy becoming even better known in the interim, Charlie Heaton finding more fame as the older brother in Stranger Things, and director Boone having had time to write and film an entire mini-series based on Stephen King's perhaps now-too-close-to-home mini-series The Stand.
As for Deming, he's since completed the feature film Capone, a study of the storied gangster in decline, starring Tom Hardy, and an entire mini-series, The Good Lord Bird, based on the novel of the same name, looking at the life of abolitionist John Brown, from the point-of-view of a slave boy adopted into his family.
But it was Deming's previous credits that drew Boone to him for The New Mutants.
"Josh is a very schooled cinephile," Deming recounts, "very schooled," in music, books, graphic novels (The New Mutants were a favourite for him growing up), and, as it happens, of Deming's celebrated work with David Lynch as well.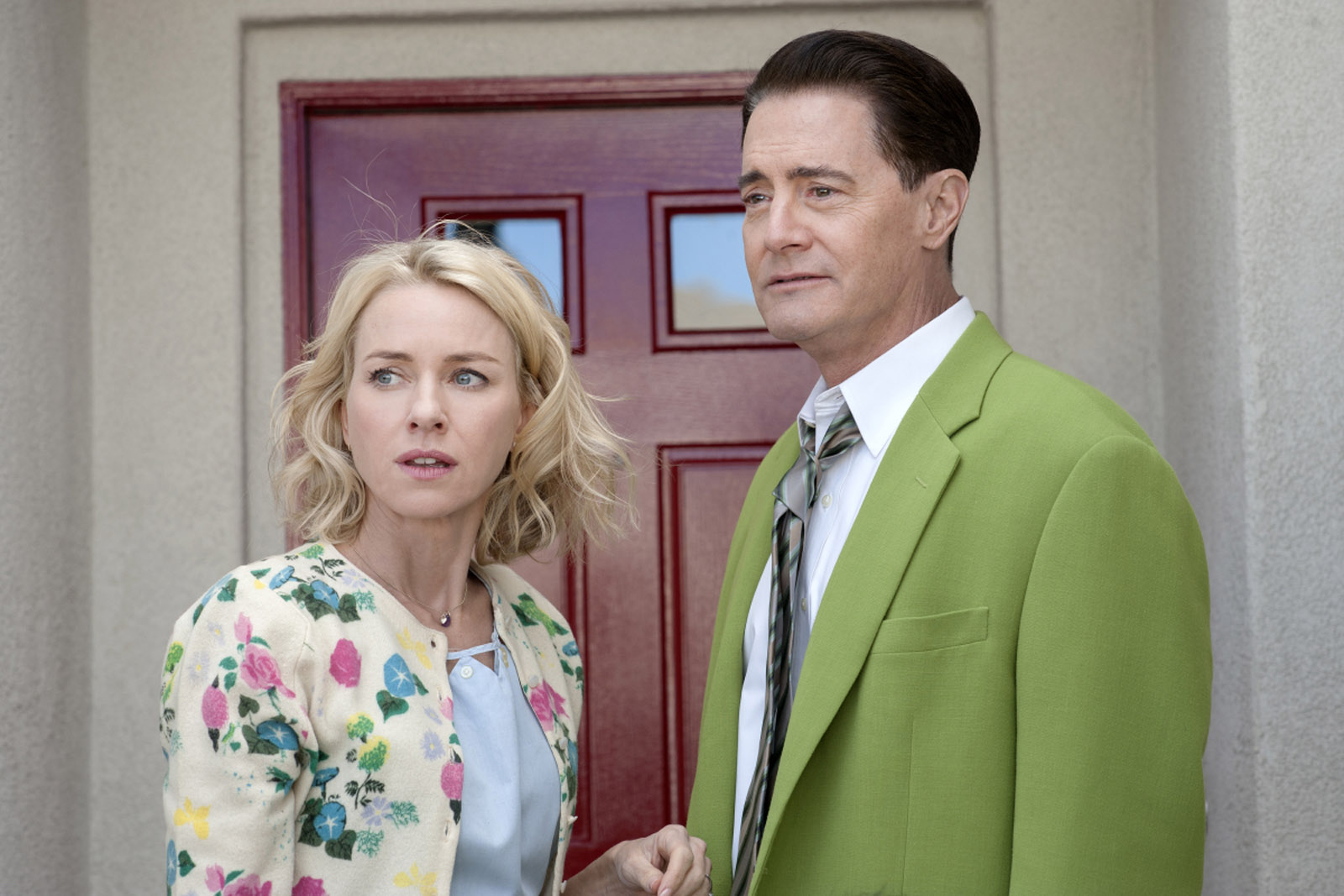 While Deming has a rather storied resume - collaborations with filmmakers like Sam Raimi and Joss Whedon, a pair of Austin Powers installments in 1997 and 2002, and much more - he is perhaps best known for his work with Lynch, with films such as Lost Highway (1997) and Mulholland Drive (2001), and the most recent season of Twin Peaks.
"I think Josh was a Lynch fan, and he just reached out to me, which was nice," Deming says of Boone when The New Mutants came up.
Deming had coincidentally seen Boone's adaptation of the John Green's young adult novel The Fault In Our Stars when he was shooting in London, but confessed upon meeting the director that he hadn't "seen a lot of X-Men movies, before I met for the project. Josh saw that as a huge benefit."
Another benefit, "from an oversight standpoint" as Deming puts it, was that they started the project at Fox, which didn't seem to have "that whole Marvel universe unwritten edict" that Disney's official MCU entrants did.
The meant he and Boone felt a bit freer to pursue some of the visual motifs they wanted in this amalgam of young adult, horror and superhero story, leaving behind the "gloss and high keys" they found in other superhero films that "weren't really of interest to us."
What did prove of interest was the artwork of comic book legend Bill Sienkiewicz who illustrated the Demon Bear stories the movie is based on, which Deming says influenced things "from a production design standpoint, and a costume design standpoint."
"We took cues from the graphic novel," but as he notes, "it's also a blend of genres for a comic book movie."
And some of the genres Deming had worked on already helped in developing visual through-lines. There was the imagery from "David's world, but I did a lot of work with Wes Craven," on films like Scream 2, 3 and 4. There was even a dollop of Scorsese thrown in, with their location, "an old, no longer used sort of a mental colony, based outside of Boston. A place called Medfield State Hospital. They used it in Shutter Island (2010, DP Robert Richardson ASC).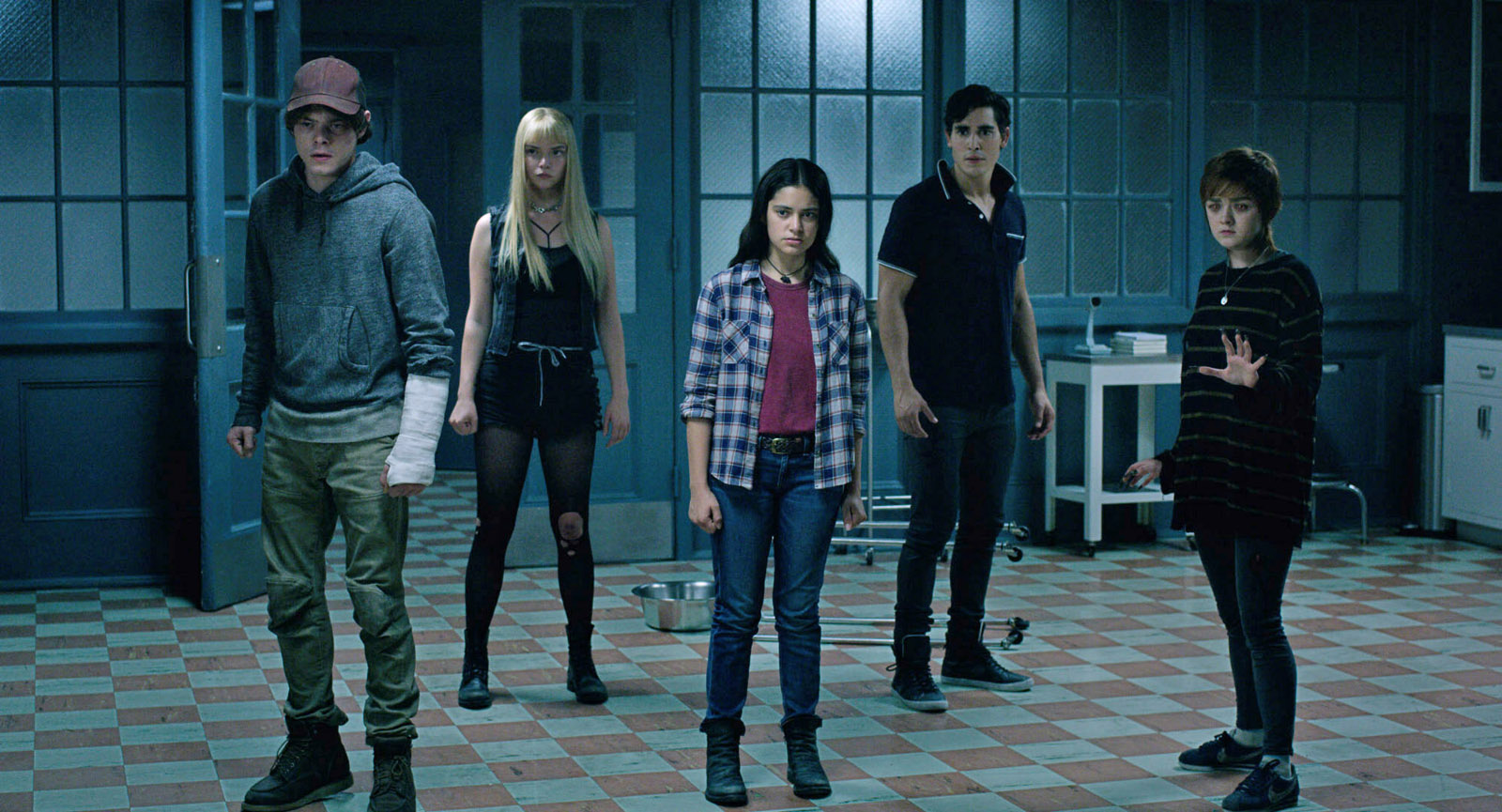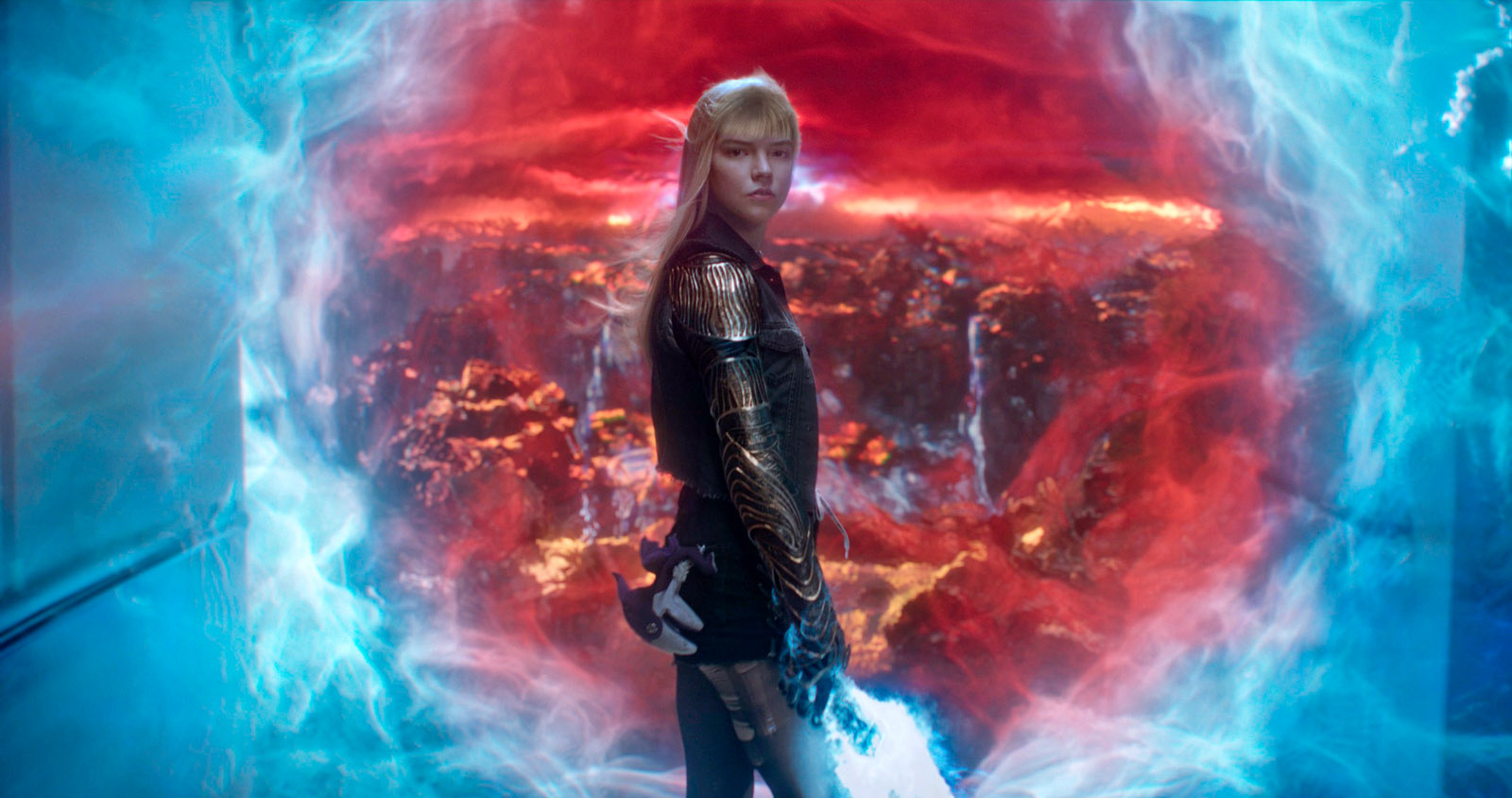 "I think Josh was a Lynch fan, and he just reached out to me, which was nice," Deming says of Boone when The New Mutants came up."
- Peter Deming
"The entire shoot was based there. It was three years ago - we started shooting in July 2017." The shoot was captured with large-format Panavision DXL2 cameras, along with "old Sphero optics. We had some oddball lenses, but the majority were Spheros," he says.
And the movie was lit with "a lot of LEDs… that, and some old school lighting, including a church set at the end."
The mix of technologies is something Deming had become used to with Lynch, who, he notes "was one of the first people to say once he saw digital, he was never going back."
For the most recent iteration of Twin Peaks - which Deming describes as "pretty much a behemoth; we started shooting in early September in 2015, and wrapped in late April 2016" - they shot with an ARRI Amira. "David wanted to shoot small. He initially wanted to go out with a DSLR, and shoot the series on that, but there were some delivery requirements in terms of resolution.
"The Amira has pretty much the same chip as the Alexa. It was a camera originally designed for documentary work," but as he notes, "the narrative community has also embraced it. It was the closest you could get to the Mini, at that time."
But if there were some discussions to be had on the equipment side, that doesn't apply to the traditionally opaque storytelling that Lynch favours. "The only time we really talk about things is when David thinks we'll need a special type of gear," Deming recounts. Lynch's cast and crew proceed with "a mountain of trust," but as for the "meaning" of a particular episode, scene, or film, "if it's not something you've already made an inference about - David's not going to tell."
Indeed, on the last Twin Peaks, Lynch "didn't write it episodically at all," but instead as a massive feature film. "We had no idea where the episode breaks would be."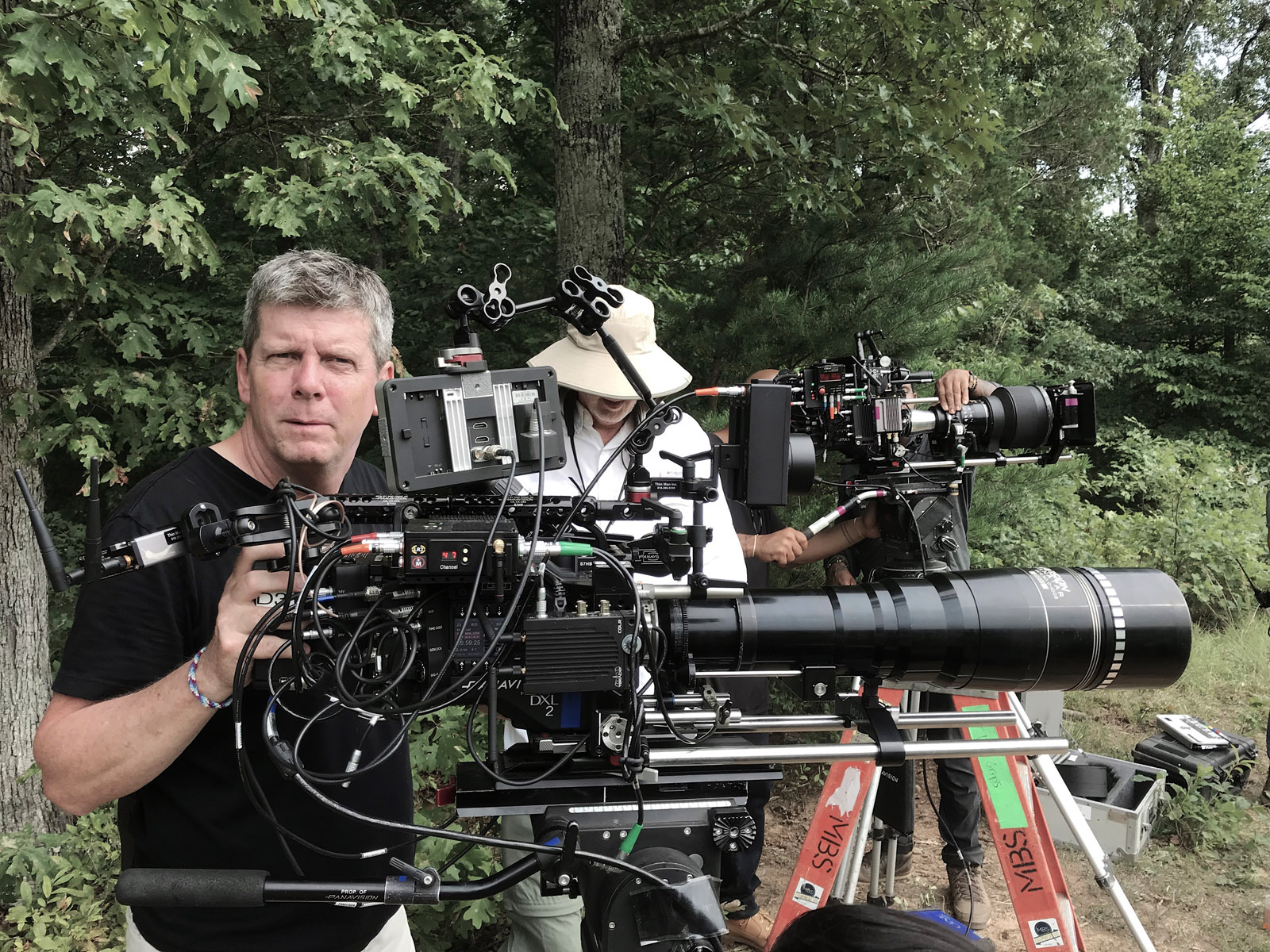 He also found a similar "mountain" on Capone, noting it was tricky to convey, because "it was a very internal story. There's a trust there in what you're filming. The director, John Trank, and I came up with a subtle visual style," charting a "larger than life character," who then "became muted by his illnesses."
Tom Hardy essays the notorious gangster slipping into dementia, and Deming knew he wanted to use a lot of close-ups to chart that particular journey. "It was the first time I'd done the majority of a character's close-ups on a 29mm lens," he recounts, noting that a 40mm is "usually more flattering."
"It was pretty intuitive," he says of the shoot, in part because "once Tom gets going, he just goes. And you don't want to be any sort of roadblock in that process. We tried to have our ducks in a row."
One key "duck" was an ARRI Alexa. Trank "wanted traditional 35mm optics," but he also wanted to "be able to warp the image a little bit," perhaps a reflection of Capone's imploding inner state. But a large frame camera, usually to its credit, gives you the image without warping. If you want the warping, you need either smaller lenses - or a smaller sensor."
And since they were already committed to the "L" in "LF," it was the lenses that gave way - hence the use of the 29mm glass.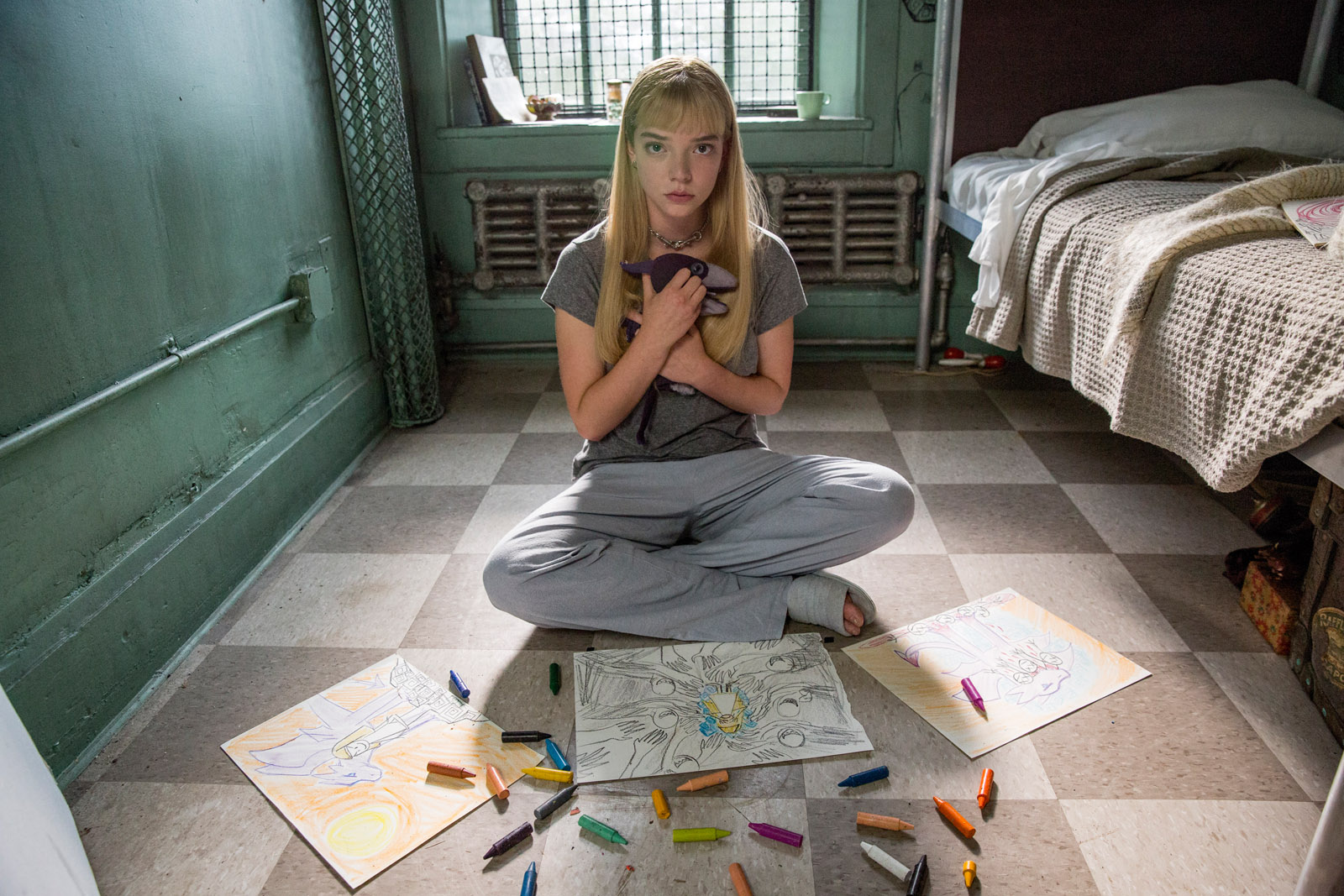 Unusual glass also marked his work on The Good Lord Bird. He filmed the Ethan Hawke-produced and starring series with Panavision "B-series Anamorphics." He'd shot Lost Highway using "C-series, E-series - I thought C was the oldest set of Anamorphics Panavision had."
The glass was "very challenging in terms of the edge sharpness - an extremely vintage look," but the aesthetic matched a lot of the early photography they looked at, for the 1850's-set story.
"We shot again with a DXL2," Deming notes. "We were shooting 8K with early 1960's optics!"
Those 1960's optics are still getting more digital ministrations, in post, with "a pretty major colour saturation with the looks." And Deming reports "I'm still involved with it, even during the shutdown. I did a lot of the colour notes with (senior colorist) Doug Delaney at Technicolor. They sent me the files, I'd make notes and Doug and I would trade stills."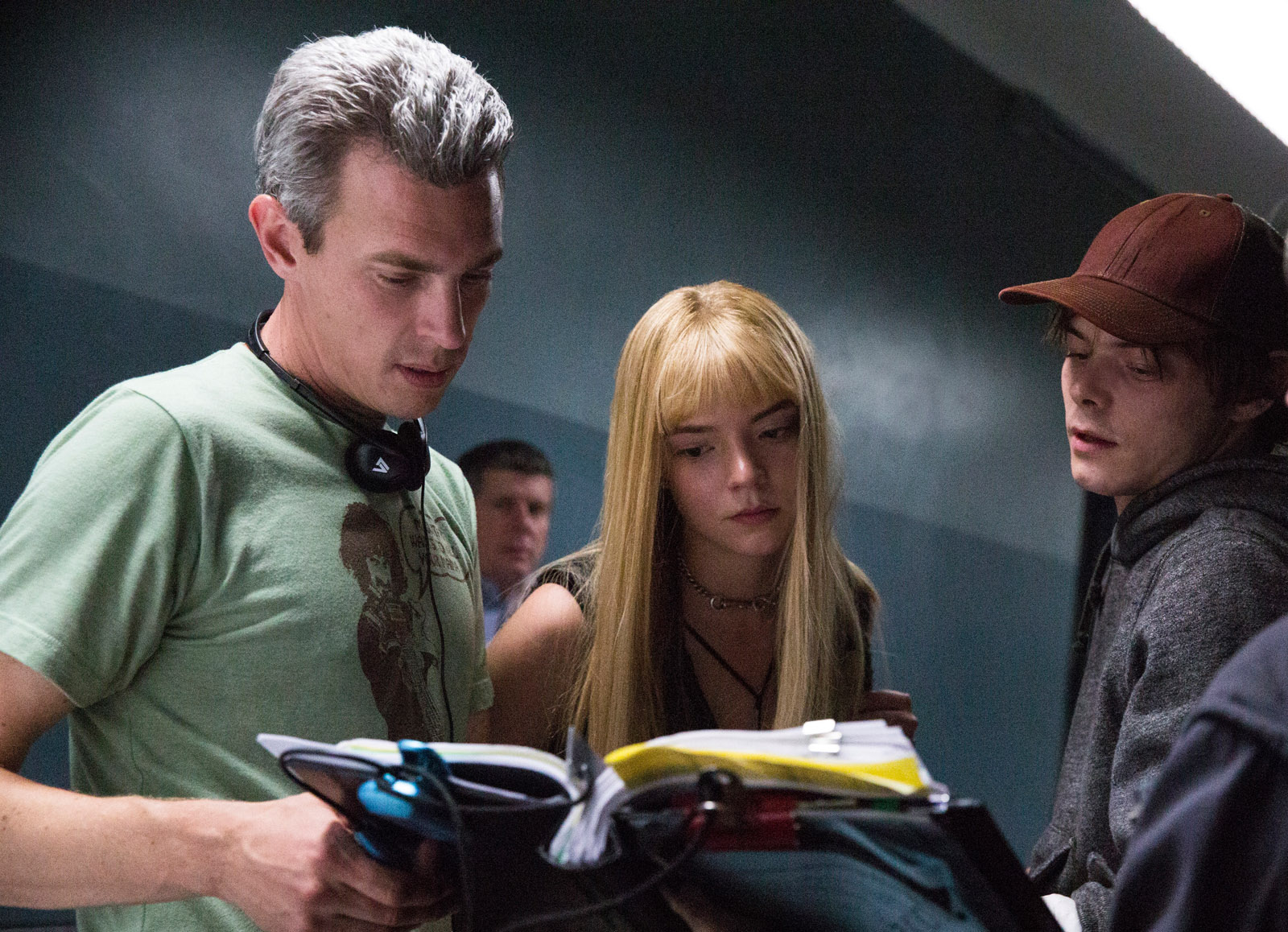 Deming was expecting the final files to arrive a couple weeks after we'd talked. The show, made all the more current given its subject matter, airs in October.
Whether The New Mutants "airs" by then, following Mulan to become another Disney offering premiered on its streaming service, rather than holding out for an actual theatrical debut - an arrangement that itself feels as long ago as a C-series lens - all remains to be seen.
Deming wasn't nearly as involved in post on that film, since, "we're usually we're off doing something else."
But viewers might be surprised how much of that film was not done in post. "There are probably reels in the film that have little to no special effects," Deming says, though the opening sequence that's now available online was designed to look a little lower-tech than it actually was.
It features a sudden attack on the home of actress Blu Hunt's Danielle Moonstar character. "We wanted the appearance of the single shot, take her outside, out of the bed," and then, quite dramatically, into the surrounding forest.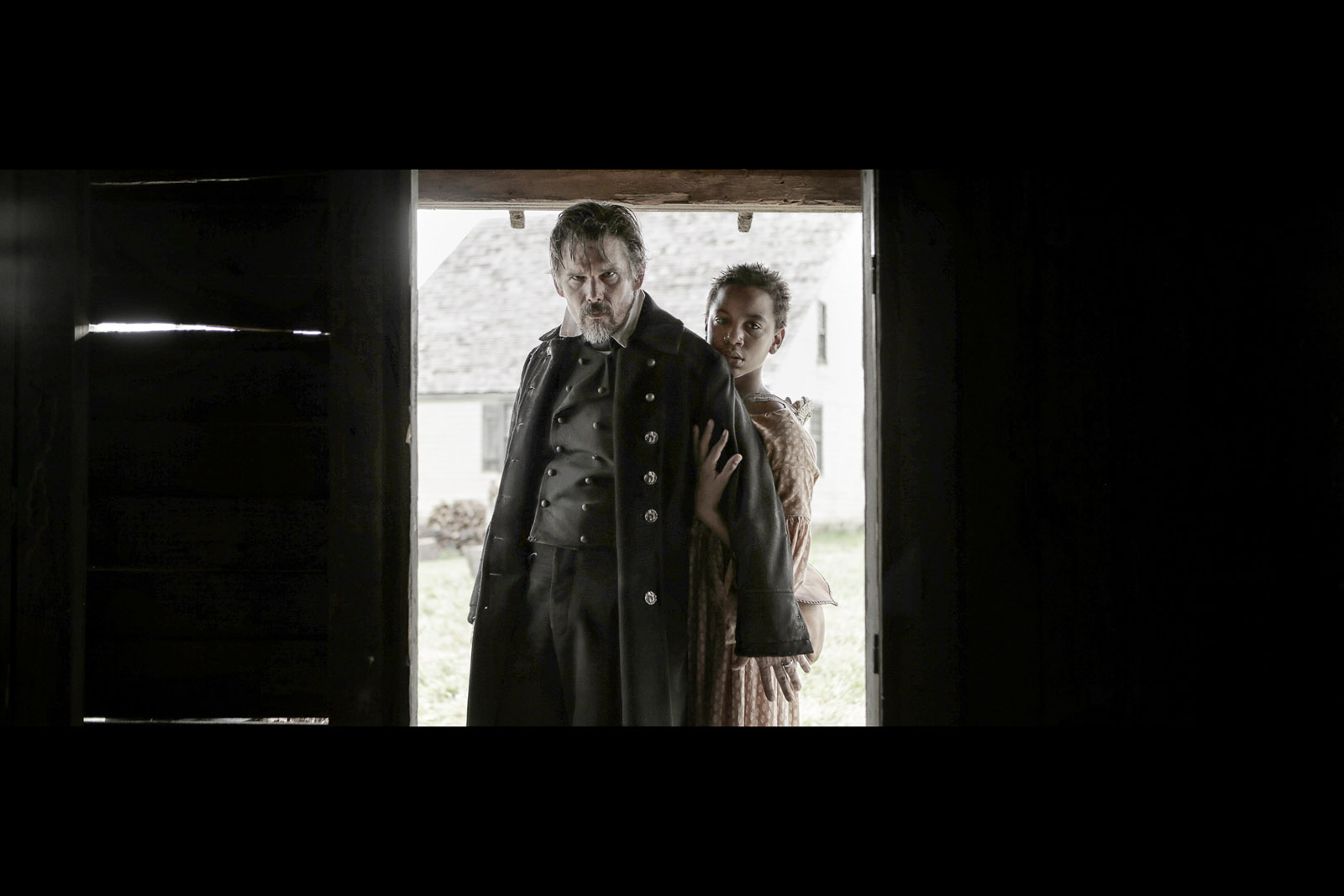 "We were able to exit the trailer all in one shot," with a "wild, hand-held quality. There were green-screens out there," he says of the knitted-together sequence. "I'm sure that was challenging with visual effects."
But even there, some of the tech was retro. "There's another shot in that sequence, where she's rolling down the hill. We went old school cable cam," he recounts.
Old school or new, as he finishes up post on The Good Lord Bird, with a work-at-home workaround that's "not preferred, and not efficient," but still welcome, "in the sense it can be done," Deming awaits both his next project, and the chance for viewers to see his New Mutants handiwork from a third of a decade back.
As for new work during the pandemic, while Deming is aware of some Zoom prepping going on now for projects, and a few commercials in his hometown of New York, "but until the guilds and unions sign-off on protocols, it's a real crapshoot."
Even a future-peering, time-travelling, teleporting mutant like Taylor-Joy's Majik, might have to agree.