Long Lost Love

Nanu Segal / An Evening With Beverly Luff Linn
Long Lost Love

Nanu Segal / An Evening With Beverly Luff Linn
Stylish, absurdist comedy, An Evening With Beverly Luff Linn, was shot in the remote Californian town of Eureka. Here, British DP Nanu Segal talks us through the unique creative challenges she faced bringing the low-budget indie to life.
The movie follows Lulu, played by Aubrey Plaza, a coffee shop waitress who is laid-off by the maniac manager, her own husband, Shane Danger (Emile Hirsch), with whom she has become dissatisfied. Amid the chaos of double-crossed robbery plots, ridiculous disguises, and the unwanted overtures of an amorous tough-guy (Jemaine Clement), Lulu learns that her former lover, Beverly Luff Linn (Craig Robinson), will be appearing at "a one-night-only event" at The Morehouse Hotel. This sparks a new passion within Lulu to rekindle relations with her long lost lover, as she holes up in the hotel to await his arrival.
Things got off to a flying start when Segal met director Jim Hosking, noted for his humorous horror hit The Greasy Strangler (2016, DP Mårten Tedin). As she explains, "I received the script, which I thought was hilarious, from my agent, and went to discuss the treatment for the film with Jim at his home. I had met him previously at the wedding of a mutual friend some 10 years before, and had a sense that we would get along really well together.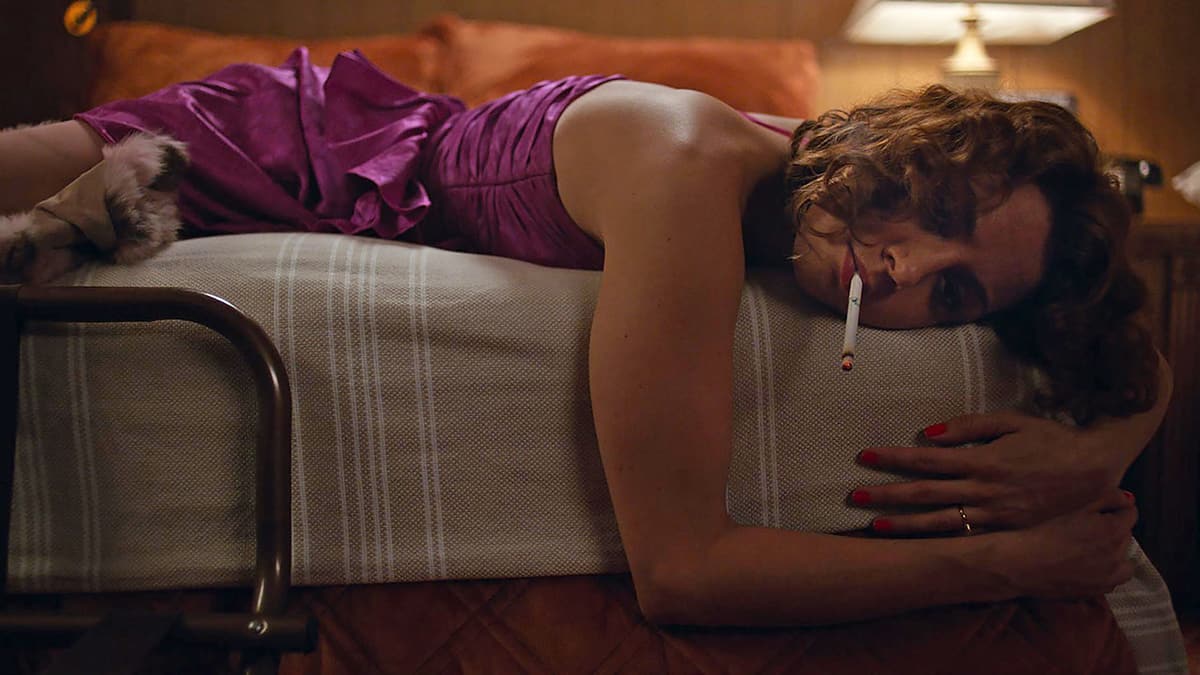 "I was attracted to the singularly extraordinary and intriguing world that Jim wanted to create for the film – eccentric characters, in some bizarre situations, and some unique and totally wonderful costumes created by Christina Blackaller. The fact that I had worked with the production designer, Jason Kisvardy, before on a TV commercial, was also a good early portent."
In terms of visual references, Segal says she and Hosking took inspiration from Hal Ashby's Being There (1979), for "the genius of its deceptively simple developing shots", created by cinematographer Caleb Deschanel ASC, and "the elegance and fluidity" of Jürgen Jürges' camerawork in the depiction of the characters in Rainer Werner Fassbinder's 1974 accidental romance movie Ali: Fear Eats The Soul.
"I really like to have these types of common references with a director when making a film," says Segal, a graduate of the NFTS, whose longform credits include Donkey Punch (2008, dir. Olly Blackburn), The Levelling (2016 dir. Hope Dickson Leach) and, more recently, Old Boys (2018, dir. Tony MacDonald). "Along with absorbing how the camera worked in our shared references, I also started to contemplate how I might use similar, older, softer lenses to create a sort of heightened naturalism that would support the absurdist nature of the story, the costumes and the performances."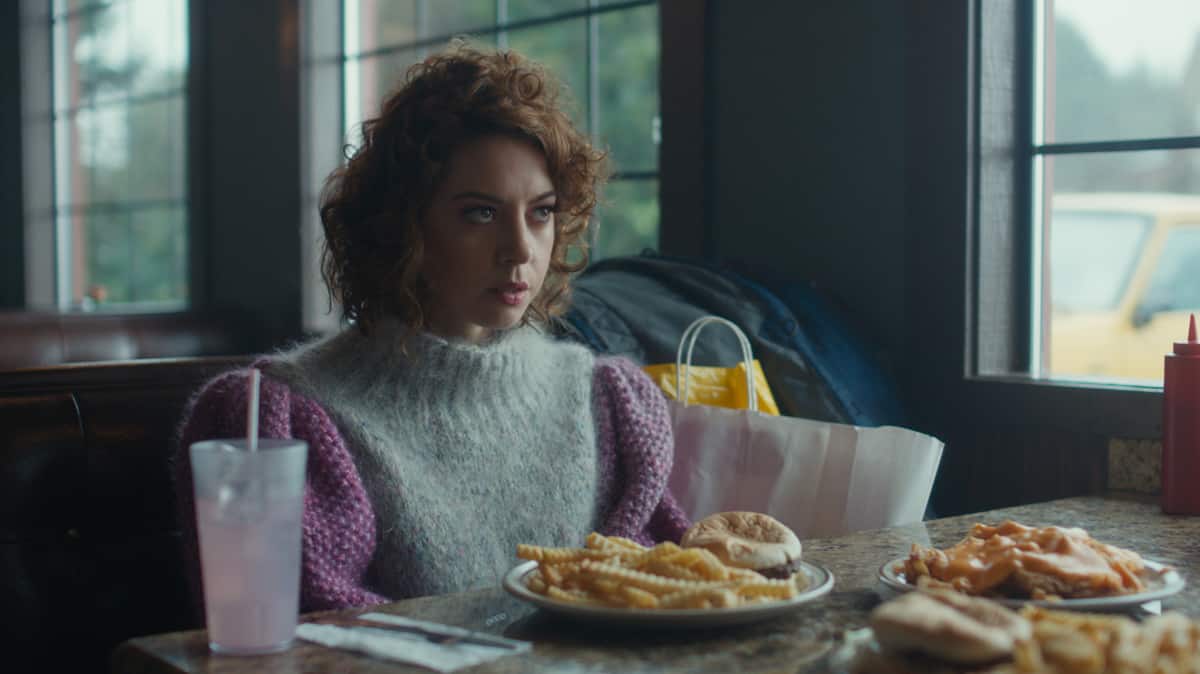 Within ten days of being attached to the project in mid-December 2016, Segal was actively engaged in a technical recce for the shoot, which was to take place in an out-of-season hotel and at locations in the costal backwater of Eureka – a town with hundreds of significant Victorian houses, built from the area's historic lumber trade – in Northern California, some eight-hours drive from San Francisco. After a whirlwind prep of just two weeks, production commenced in January 2017, concluding 22 shooting days later.
"It's a beautiful area and a great location, but I realised early-on that it would not be hugely practical in terms of equipment," Segal remarks. "We could not readily pop over to a local rental house if anything broke, or if we needed another lens. So the prep period was about getting really well-organised logistically."
After testing for the production at Panavision in Los Angeles, Segal elected to shoot An Evening With Beverly Luff Linn in 1.85:1 aspect ratio, using an ARRI Alexa XT fitted with vintage Panavision Super Speed lenses, selected by the company's Guy McVicker. The majority of the film was shot at 3.4K ProRes 4444, with capture in ARRIRAW when a wide scene required more detail in the image.
"The Super Speeds were introduced in the 1970s, and were very visually pleasing to me, with a creaminess to the skin tones, a pretty bokeh, but with a good overall sharpness – they resolved really well, no mushiness," Segal says. "Additionally, they are really fast, with some opening up to T1.1, which I knew would be a great help as I would not have access to a large lighting kit – our biggest lamp was a 4K HMI – and we'd be shooting quite a number of exterior night scenes, as well as having to make the most of practicals on the interiors."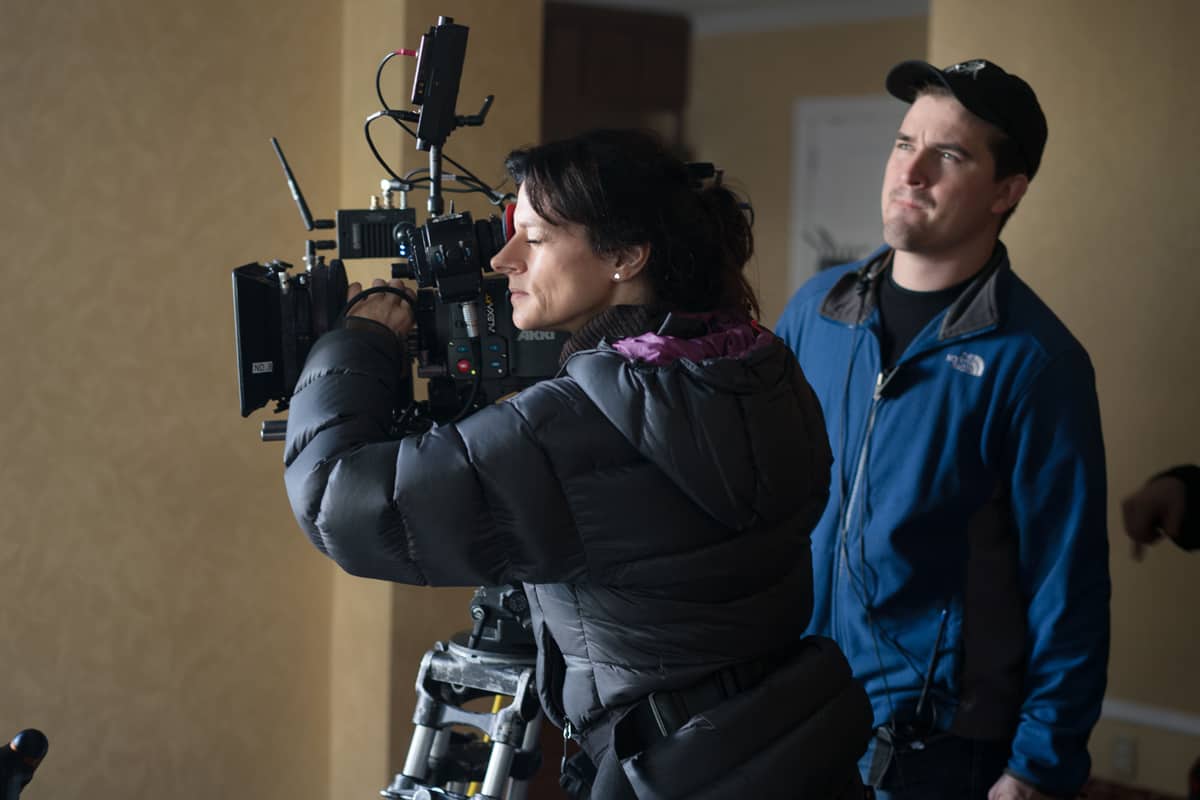 "I wanted the lighting to be soft and directional, rather than bounced. It was a lot of fun working for the first time with LiteMat LEDs, with the light pushed through fabrics, and shaped with flags"
- Nanu Segal
To even-out the luminance and colour temperature given off by the hotel's hotch-potch of interior lights, one of the first tasks involved refitting the existing fixtures with Tungsten bulbs.
When it came to the task of creating the desired look of heightened naturalism for the production, Segal explains, "I wanted the lighting to be soft and directional, rather than bounced. It was a lot of fun working for the first time with LiteMat LEDs, with the light pushed through fabrics, and shaped with flags to control the light. I also used quite a lot of atmos to take the edge off reality, to prevent the look from being too literal. This helped to meld the lighting, production and costume design together, skewing the image into a more dream-like, yet still relatable place."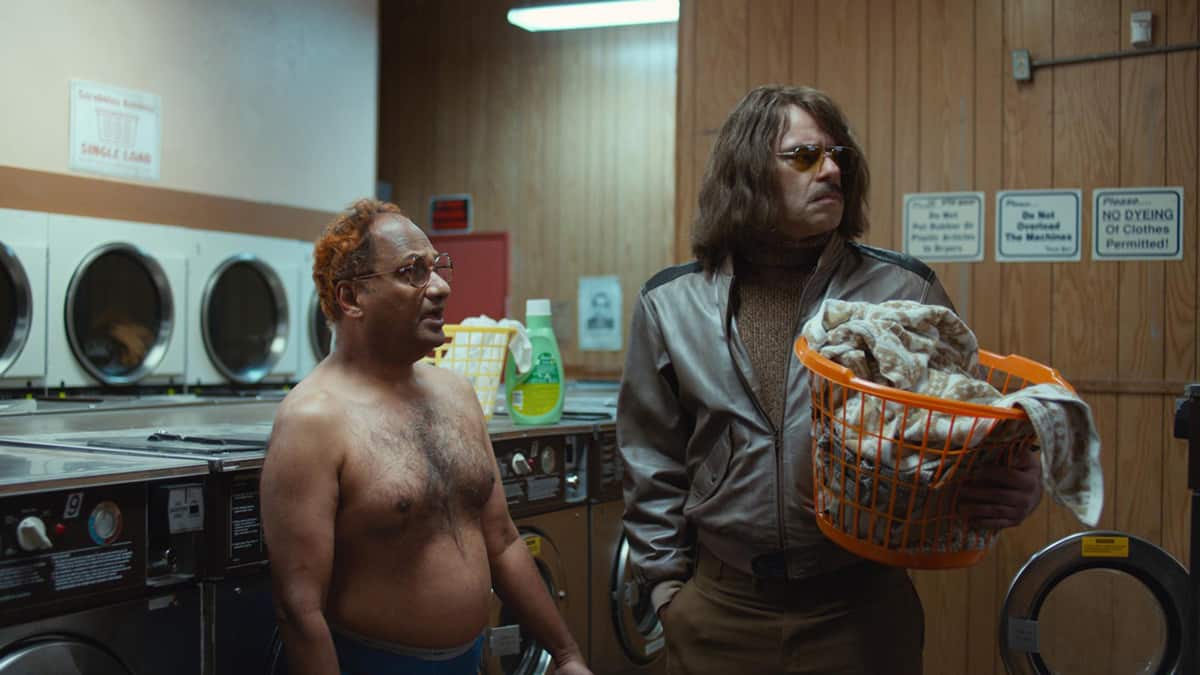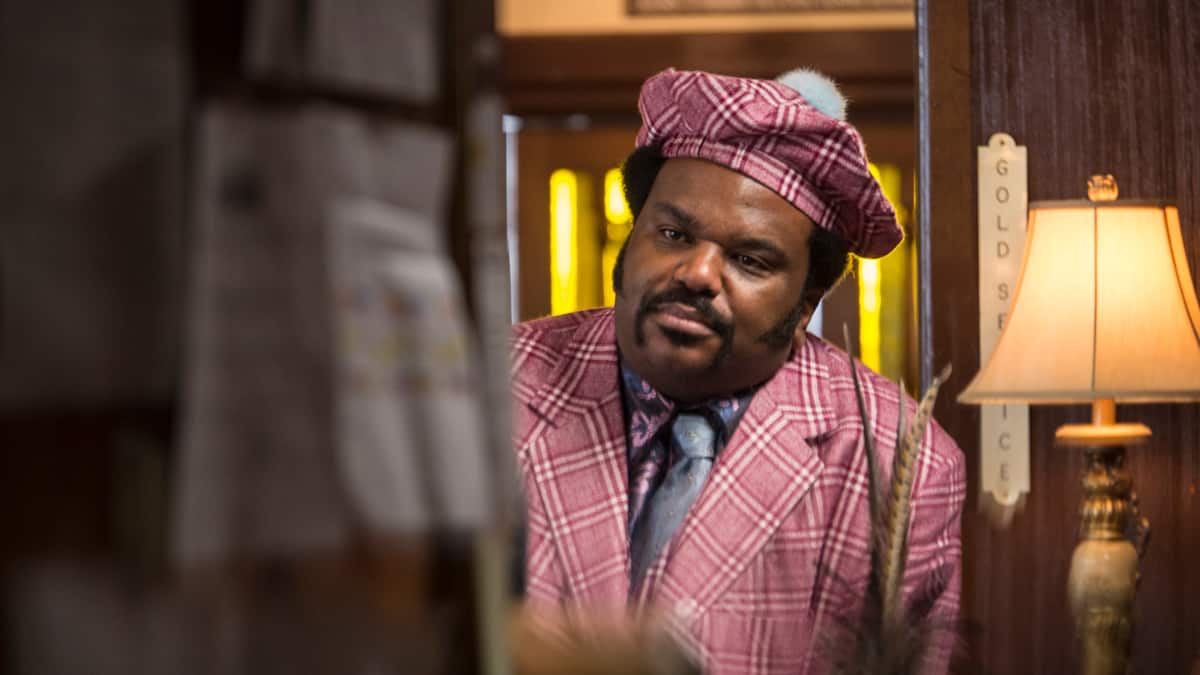 Within this overall aesthetic, Segal was keen to depict Lulu in a particular way. "Lulu is a beautiful, pivotal character, around whom much of the action rotates. I really wanted her to glow, but in a subtle way. Although the lighting was always motivated by practical sources, I made sure the key was placed for Lulu to catch the most beautiful part of the light.
"I love operating the camera, being close to the actors and feeling their energy, and am especially pleased with the look of the scenes towards the end of the film – when Lulu appears on the bed in her hotel room, and comes to terms with her romantic change of heart. I love the performances of Aubrey and Jemaine in these scenes."
The DI grade for An Evening With Beverly Luff Linn was conducted by Fergus McCall at The Mill, who had previously worked on Hosking's The Greasy Strangler. Due to her availability, Segal was unable to attend the final grade, but commented, "We were all very happy with the stylised aesthetic created on-set and the fusion of the costume, make-up and production design. But Fergus did an astounding job in further enhancing the textures and completing a coherent look across the story arc."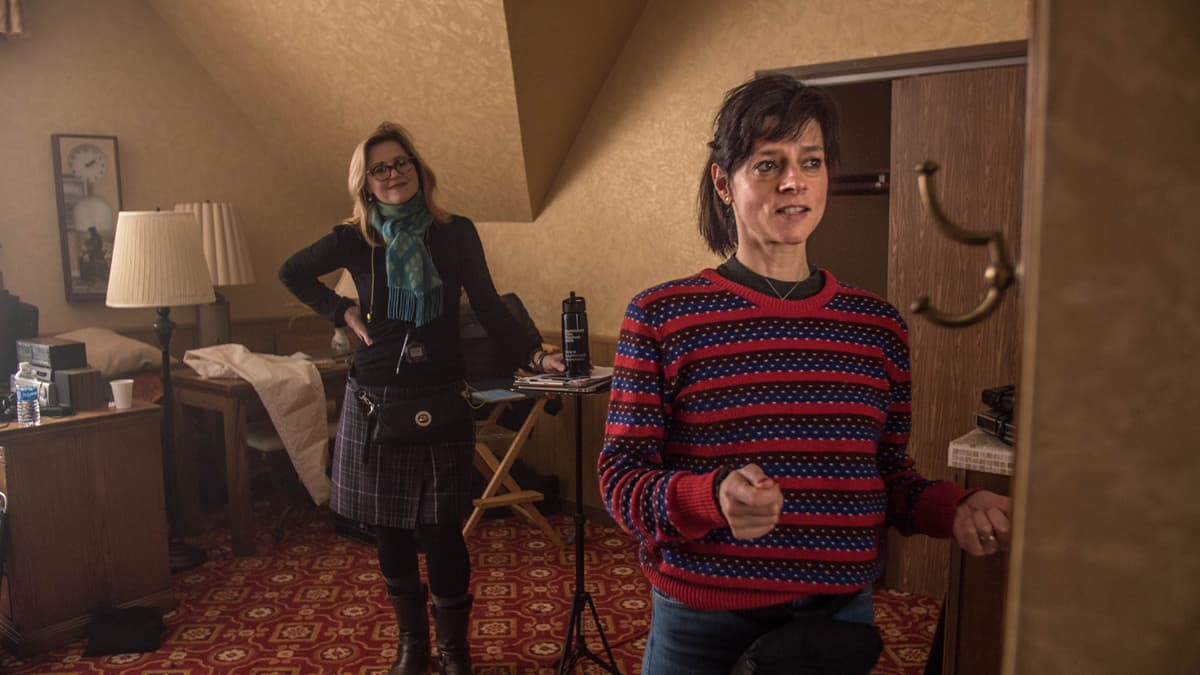 As for working with Hosking, Segal says, "When you work closely with a director, you normally develop a shorthand and work as though you are one brain, even to the extent of finishing off each other's sentences. However, Jim has such a unique universe in his imagination, it is impossible to guess what is going on in his mind! I loved being continually surprised by his ideas and it made for a very dynamic, creative collaboration. We lived in the same house throughout the shoot, so were always totally immersed in the film, and well-prepped for the day ahead. I think what the film does particularly well is create that totally immersive Beverly Luff Linn experience for the viewer. From the very beginning right to the very end, you are in a unique world."