Trick of the Light

Michael Coulter BSC / The Hustle

Trick of the Light

Michael Coulter BSC / The Hustle

Many films are not always shot where they are set. The main action of new comedy The Hustle takes place on the French Riviera, but cinematographer Michael Coulter BSC concedes that "not a frame was shot in the south of France".
Some sections were filmed in other parts of France, but the primary locations were on the island of Majorca and various places in the UK, including Shepperton and Twickenham studios. The film marks the feature directorial debut of British comedian, actor and writer Chris Addison, who gained experience directing episodes of US TV comedy drama Veep and UK political satire The Thick Of It, in which he also appeared.
Coulter has experience of working on sweary rom-coms, notably three of Richard Curtis' most successful films; Four Weddings And A Funeral (1994), Notting Hill (1999) and Love Actually (2003). While this stood him in good stead, he says Addison approached him because of a much earlier production.
"Chris was interested to meet me because I'd shot Gregory's Girl (1980, dir. Bill Forsyth), which is one of his favourite movies," Coulter explains. "We got on very well off-the-bat and it was great to work with him."
The Hustle continues the cinematic trend for gender-reversal remakes, being a female-led version of the Michael Caine/Steve Martin conman comedy Dirty Rotten Scoundrels (1988, DP Michael Ballhaus), itself a remake of 1964's Bedtime Story (DP Clifford Stine) starring David Niven and Marlon Brando. This time Anne Hathaway is the high-class swindler and Rebel Wilson the small-time grifter who veer between being master-pupil and are bitter rivals.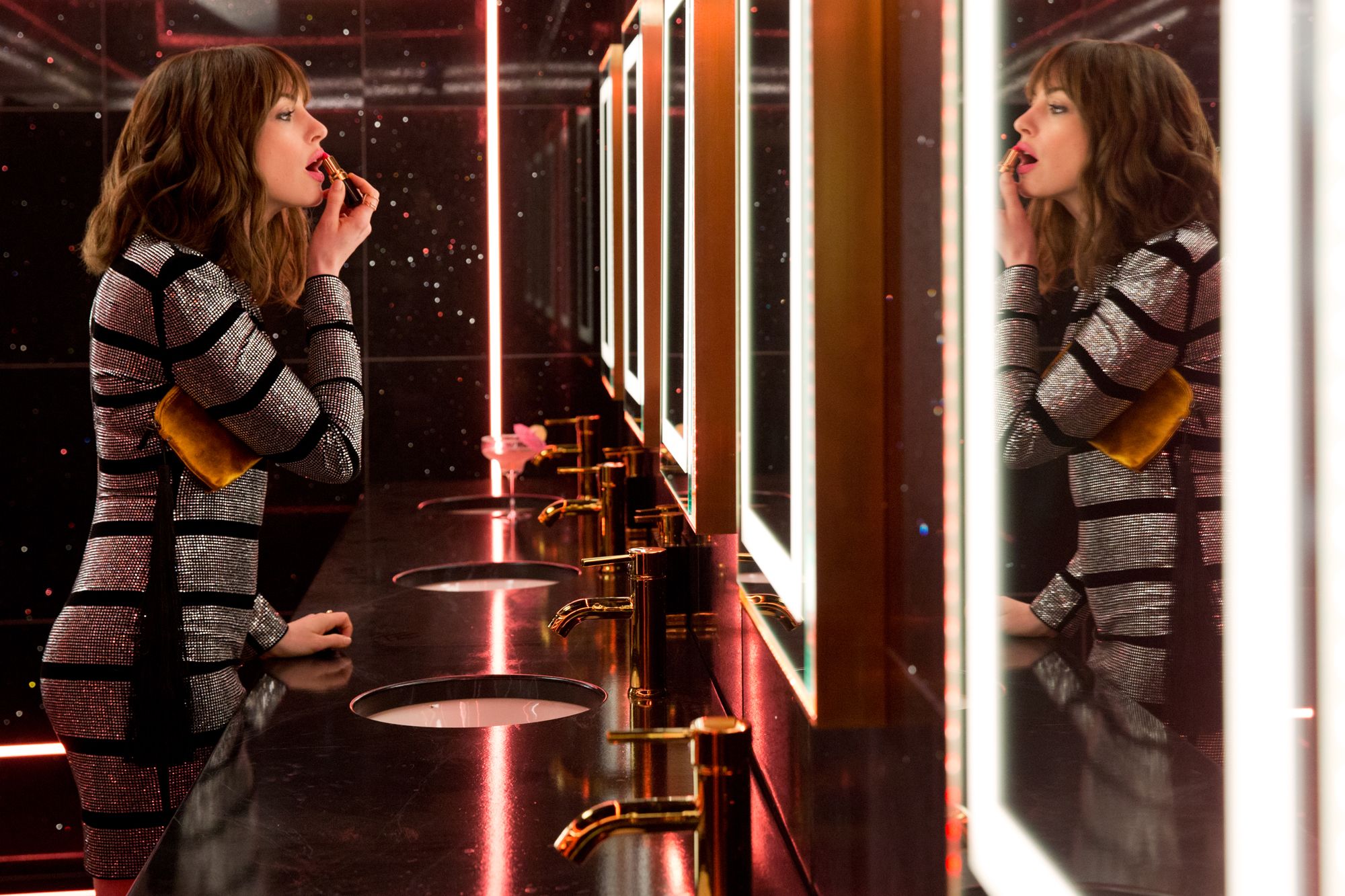 Coulter says Addison had a clear idea of what he wanted to do with the film and had other influences in mind: "He didn't want to emulate Dirty Rotten Scoundrels, although all the 'set-pieces' from it do feature in The Hustle, and there's no reference to Bedtime Story. Chris' main reference was Alfred Hitchcock's To Catch A Thief (1955, DP Robert Burks) which is also set in the South of France, but most of all he wanted the film to be real."
To achieve this, Addison worked closely with Coulter, production designer Alice Normington and first assistant director Mark Goddard. "It was a tight little team," Coulter comments. "Chris did a lot of homework and pre-production. He and I kicked ideas about - and listened to a lot of music, which established a nice camaraderie."
As befits its setting and subject matter, The Hustle has a classy sheen but with a gritty undercurrent. Coulter says the high-class look was achieved through lighting more than anything else. "I tend to light very softly and I didn't do anything on this that I wouldn't do usually," he observes. "I like soft light and have always been a fan of Kino Flos, so there were a lot of those. I was also using newer fixtures like LiteMats and Sky Panels, with some LED pads."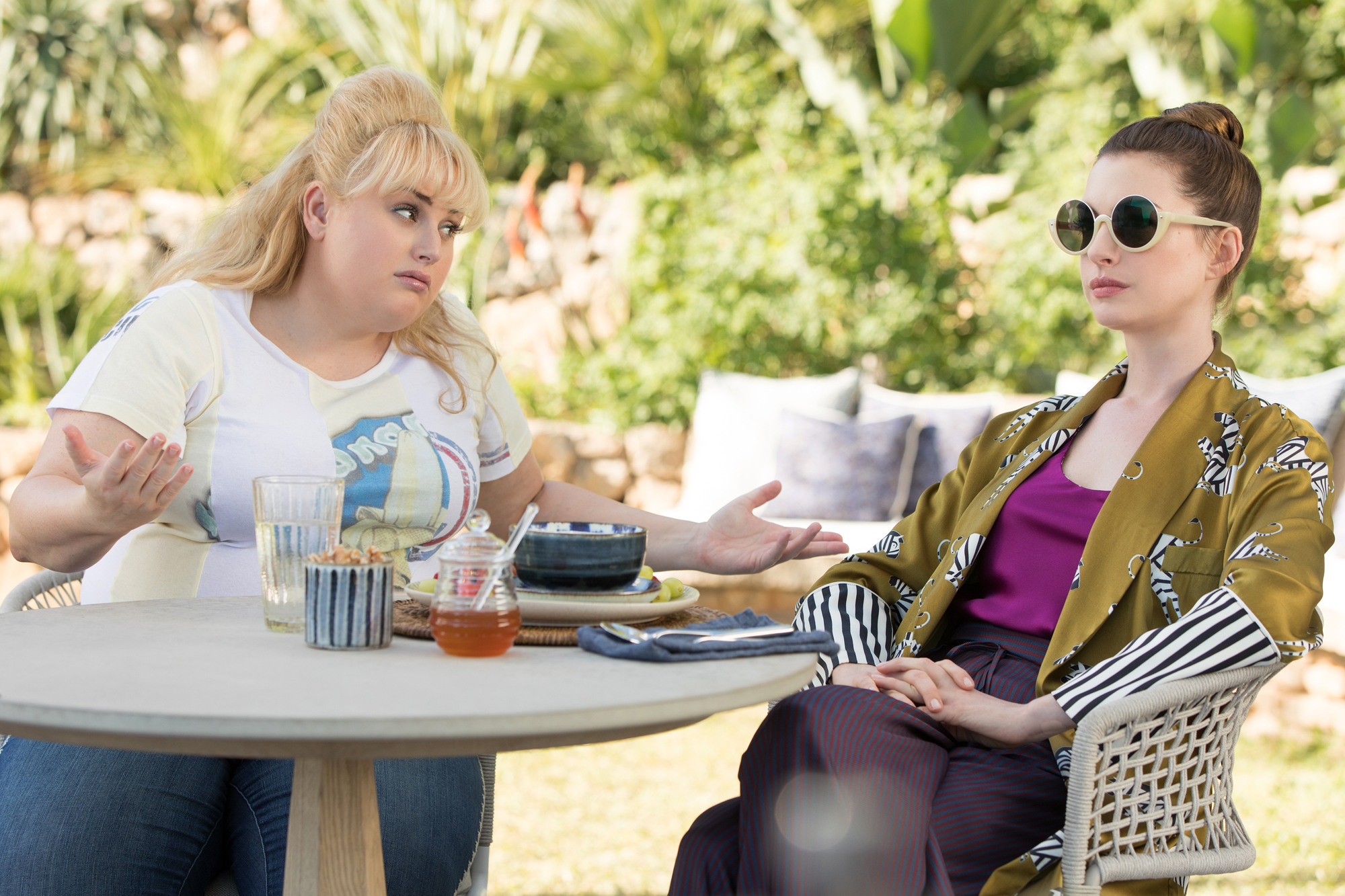 Care had to be taken in ensuring the lighting matched between location exteriors and scenes shot in studios. The villa owned by Anne Hathaway's character was in fact on Majorca, but the interiors were shot at Shepperton using greenscreen.
"It was quite a challenge to pull-off matching the studio to the exterior house," Coulter says. "We had to do some tricky stuff with the greenscreen and rely on visual effects, which were done by Union VFX, supervised by James Etherington. They composited the gardens outside the big windows and so on. After principal photography, some additional material of Anne dealing with Rebel's arrival on the breakfasting veranda was shot, and we used VFX to recreate the background we did not have. That was a little scary because I was shooting greenscreen not knowing what the composite would be."
The railway carriage in which Hathaway and Wilson have their first conversation was built at Twickenham, with the trains filmed on the Bluebell Railway in Sussex. Aeroplanes also play a part, with sequences filmed at Farnborough Airport and Shoot Aviation in Maidenhead. Coulter credits Greg Fisher, colourist at Company 3, for further matching the various scenes. "We had to tinker with the levels during the grade at the latter stages of production," he says.
"After principal photography, some additional material on the breakfasting veranda was shot, and we used VFX to recreate the background we did not have. That was a little scary because I was shooting greenscreen not knowing what the composite would be."
- Michael Coulter BSC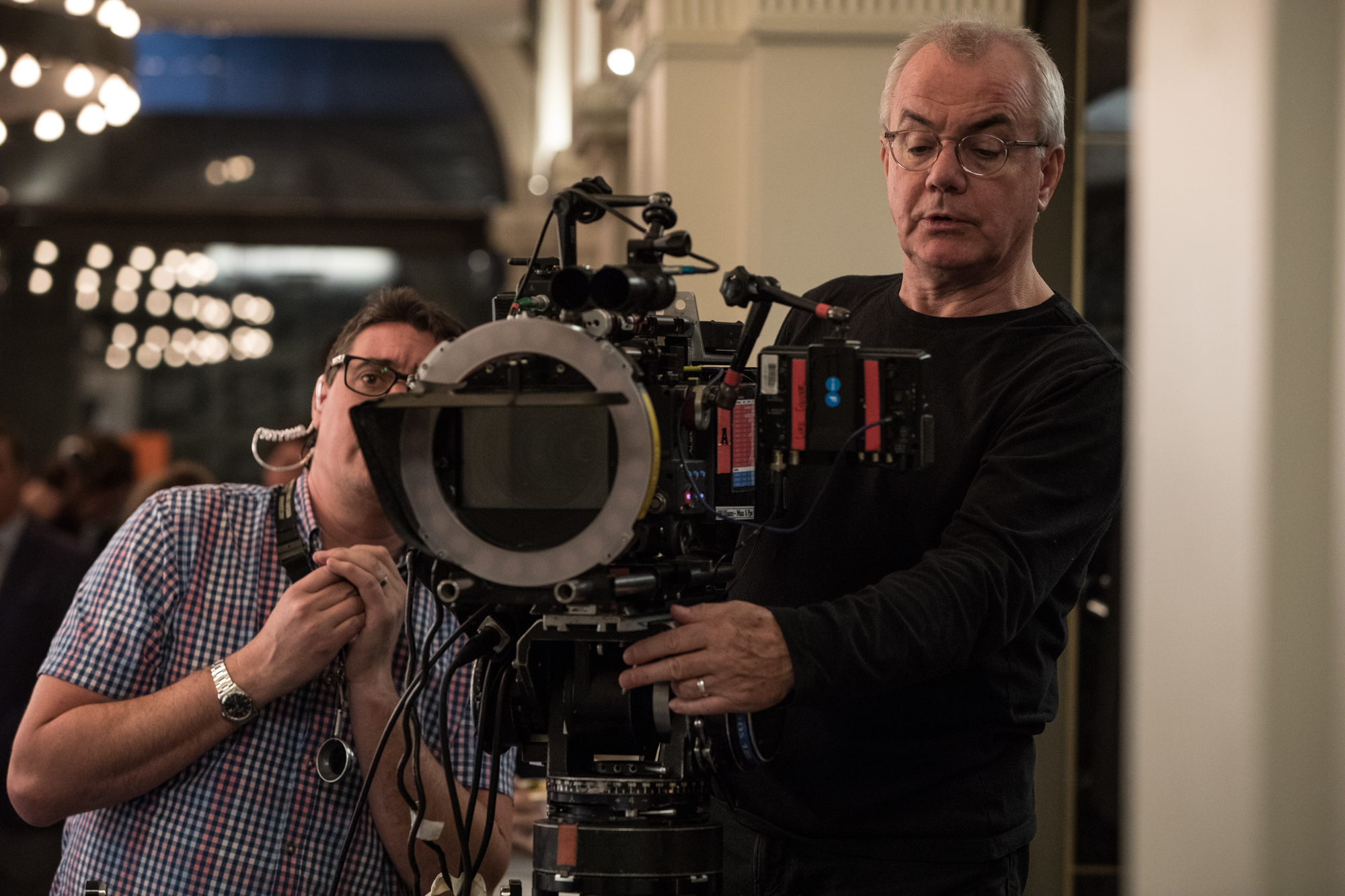 The grading process had to be carried out over several sessions some time apart due to delays caused by attempts to get a lower MPAA rating. Originally The Hustle was rated R in the US due to "crude sexual references" but eventually was granted a PG-13. Release was held until this year, although the film was shot in 2017. "I would have liked to have done the grade in one sweep," says Coulter. "It was a bit piecemeal."
Shooting was on ARRI Alexas, with one SXT and two Minis. "We shot two cameras most of the time, with Peter Taylor on A-camera and Stuart Howell doing B-camera and Steadicam," Coulter comments. "I don't think we discussed using film. We recorded in ARRIRAW 2.8K and didn't do any live grading because we didn't want to be limited to primary correction. Joe Dibble, the DIT, scanned it and we then used DaVinci Resolve to do primary and secondary grading before sending it off to Digital Orchard with the rushes. When it arrived at the editing room it was pretty much as I imagined it should be."
Prime lenses were Cooke S4s, with zooms including a Fujinon 18-80 and an Angénieux 24-290, which Coulter describes as "almost the industry standard". He adds that he approaches filming in an "almost classical way", using some crane shots and "a bit of Steadicam". No handheld was used. The focus puller was Coulter's son Luke, who he says he tries to work with when he can.
As with other gender-swap films, The Hustle has been mentioned in the same breath as its the male-fronted inspiration, but Coulter thinks it will find its own audience.
"For all the people who don't know about Dirty Rotten Scoundrels, The Hustle will be a nice film to see," he concludes. "And it is a funny film." Which, in the end, is the main thing.