Tinker Tailor

Spotlight / LiteGear
Tinker Tailor

Spotlight / LiteGear
Header image: LiteGear LiteTiles in action
Practical lights have largely been thought of as props operated by the actors. Recent films, particularly in the science fiction genre, have called for lamps that would at first glance be considered practicals, either because they are for a workaday purpose or part of a set, but which also provide a major feature or almost an effect.
LiteGear has targeted this market and developed a new style of light made possible by LED technology. The company's co-founder and chief executive, Al DeMayo, worked respectively as a lighting fixture technician and set lighting fixtures foreman on Iron Man (2008, DP Matthew Libatique ASC) and the first in JJ Abrams' reboot of Star Trek (2009, DP Dan Mindel BSC ASC), both of which illustrate this approach.
DeMayo started out in film lighting during the late 1980s at Lee America. He worked on commercials and music videos before moving into features in the '90s with films such as Crimson Tide (1995, DP Dariusz Wolski ASC) and Armageddon (1998, DP John Schwartzman ASC). From 2000 to 2005 DeMayo was director of product development at Mole-Richardson, where he first experimented with LEDs for practicals.
After leaving the company, DeMayo went back to gaffer work and was able to use his experience of LEDs on Iron Man. "I took what I knew about high-powered LEDs and used them for the chest light in the costume (worn by Robert Downey Jnr)," he explains. "That came from what I had learned at Mole-Richardson."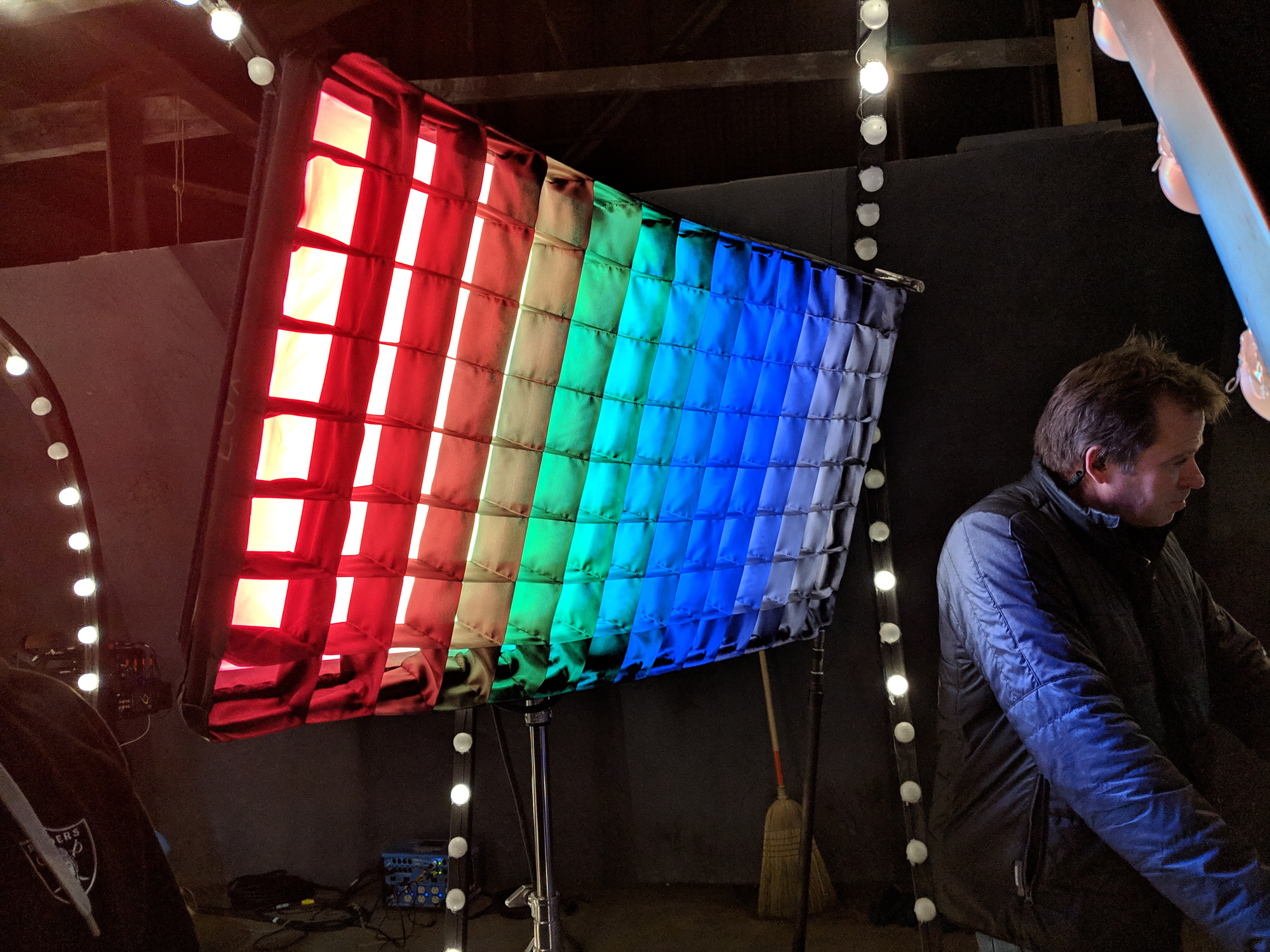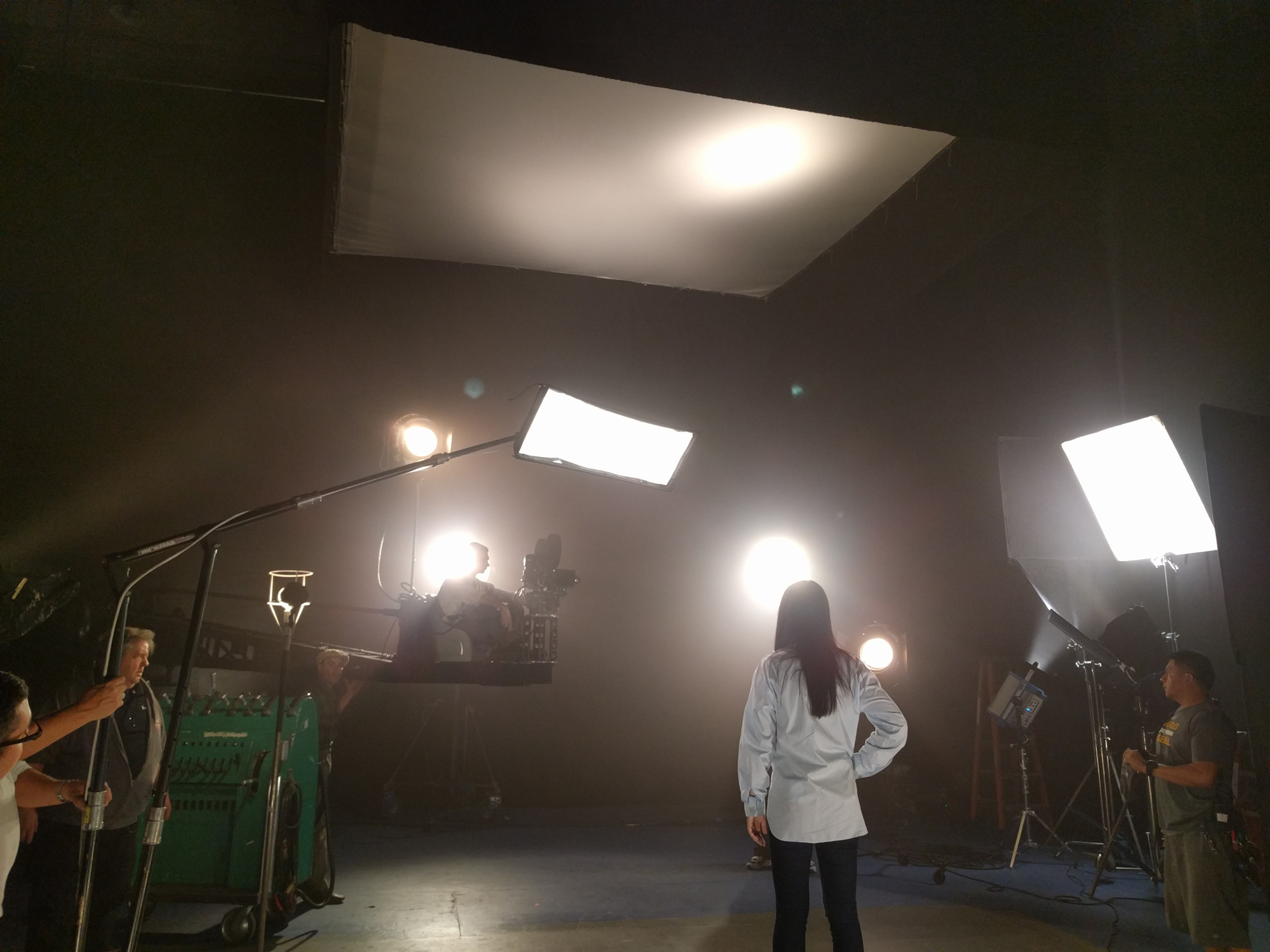 LiteGear itself had been founded in 2006 by DeMayo together with rigging gaffer Jeff Soderberg and gaffer Mike Bauman. The trio felt the majority of lighting fixture companies at the time did not offer on-set technical expertise that could assist gaffers and technicians with creating solutions to specific problems and briefs.
"We wanted something that was connected to the work we were doing," DeMayo says. "So we came up with something that was initially a side-project, because I was still working as a fixtures gaffer."
The intention was to have a company that went beyond being just a sales or rental operation, but which would supply specialised equipment necessary for a shoot, backed by technical knowledge and experience.
"My idea was that instead of me working on one movie and then moving on, I would work on all these different movies using our gear," DeMayo says. "And, as well as that, we would show these guys how to use the new products."
In its early days, LiteGear was adapting incandescent and fluorescent lamps for practical and built-in applications. Whilst Iron Man had got DeMayo thinking about LEDs, it was his next film that signalled a change for him and LiteGear. "Star Trek was when we really started getting into LED," he says. "We had to create lighting floors for the whole Enterprise ship and were trying to light areas using fluorescents because there weren't any camera-friendly LEDs at the time. We were doing pretty well too."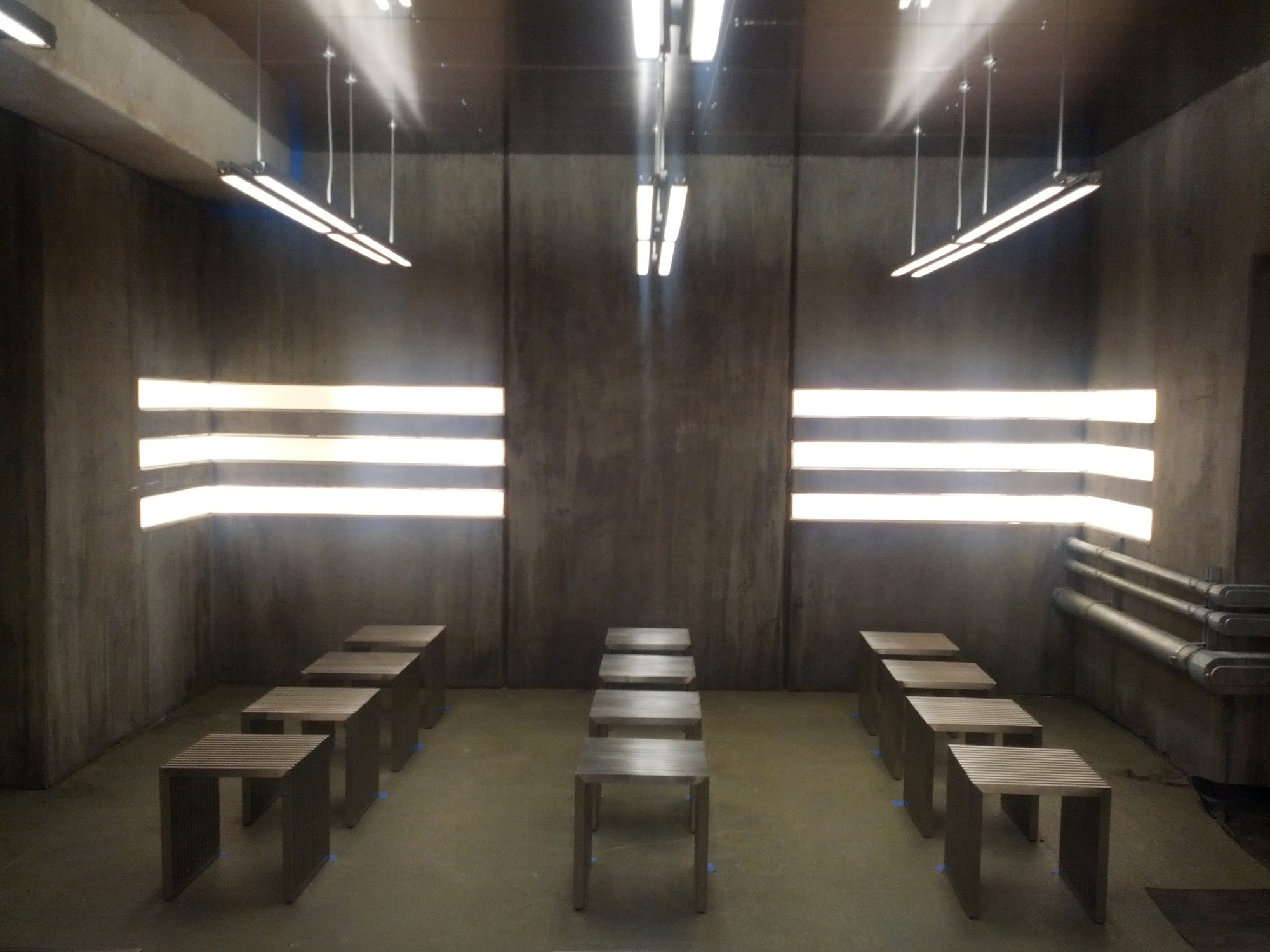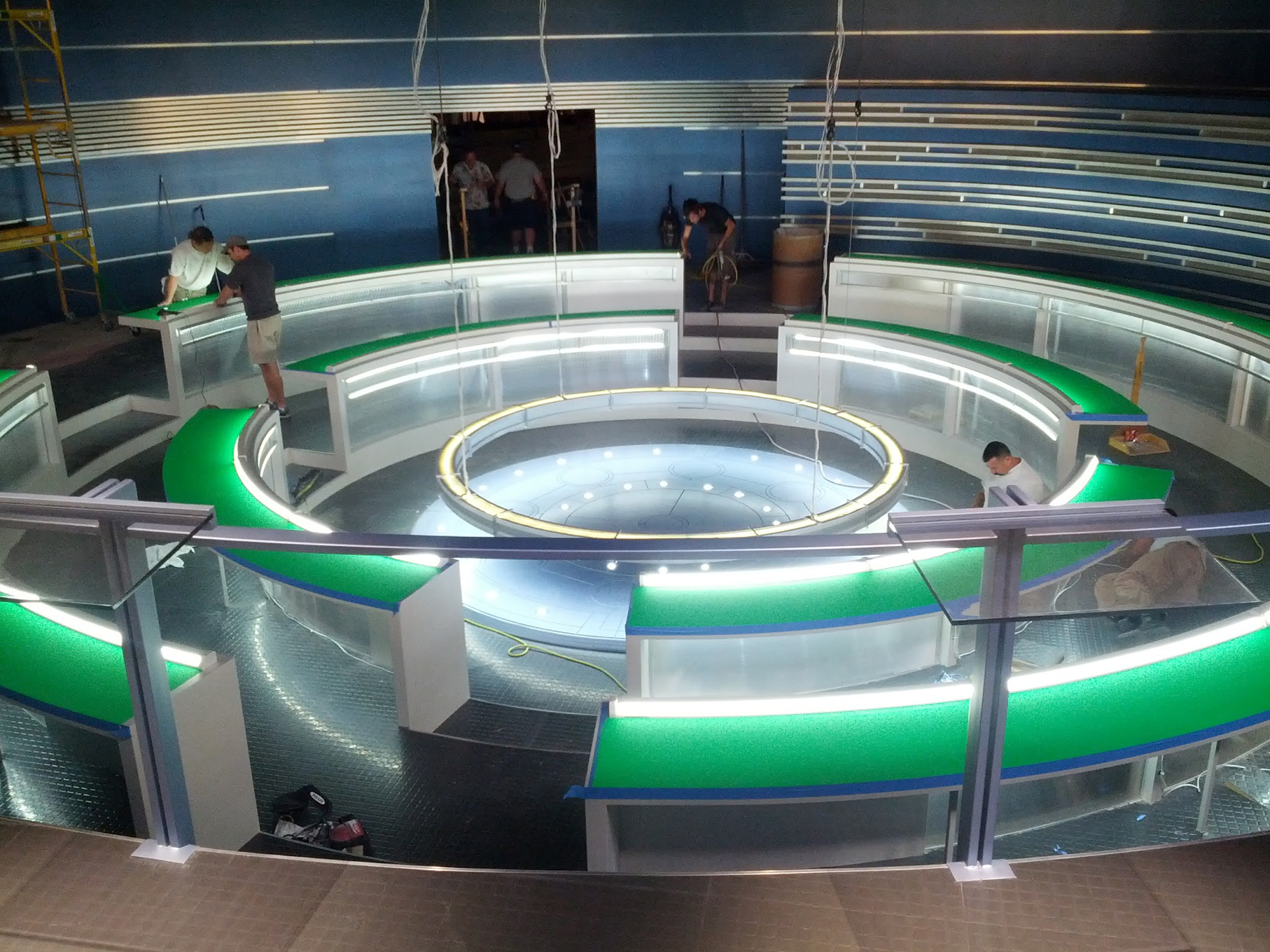 His approach changed when a supplier specialising in auto-lighting gave DeMayo a strip of LED ribbon. "I realised we could put that LED tape in places we never could before," he comments. "After that we started thinking about controlling them, because there weren't any flicker-free LED dimmers or relevant LED chips and controllers back in 2008. But we didn't care so much about the colour, we just wanted to put light in the smallest places we could."
DeMayo credits the first of the current Star Trek movie series for showing that LED did have a place in the film world. Specific set pieces included the rings around the transporter pads, which he says the electrical team just tried to make work.
"It was about how to make a technology that was originally designed for laptops and automotive dashboards suitable for cinema," DeMayo observes. "I knew enough about electronics but not enough not to attempt it."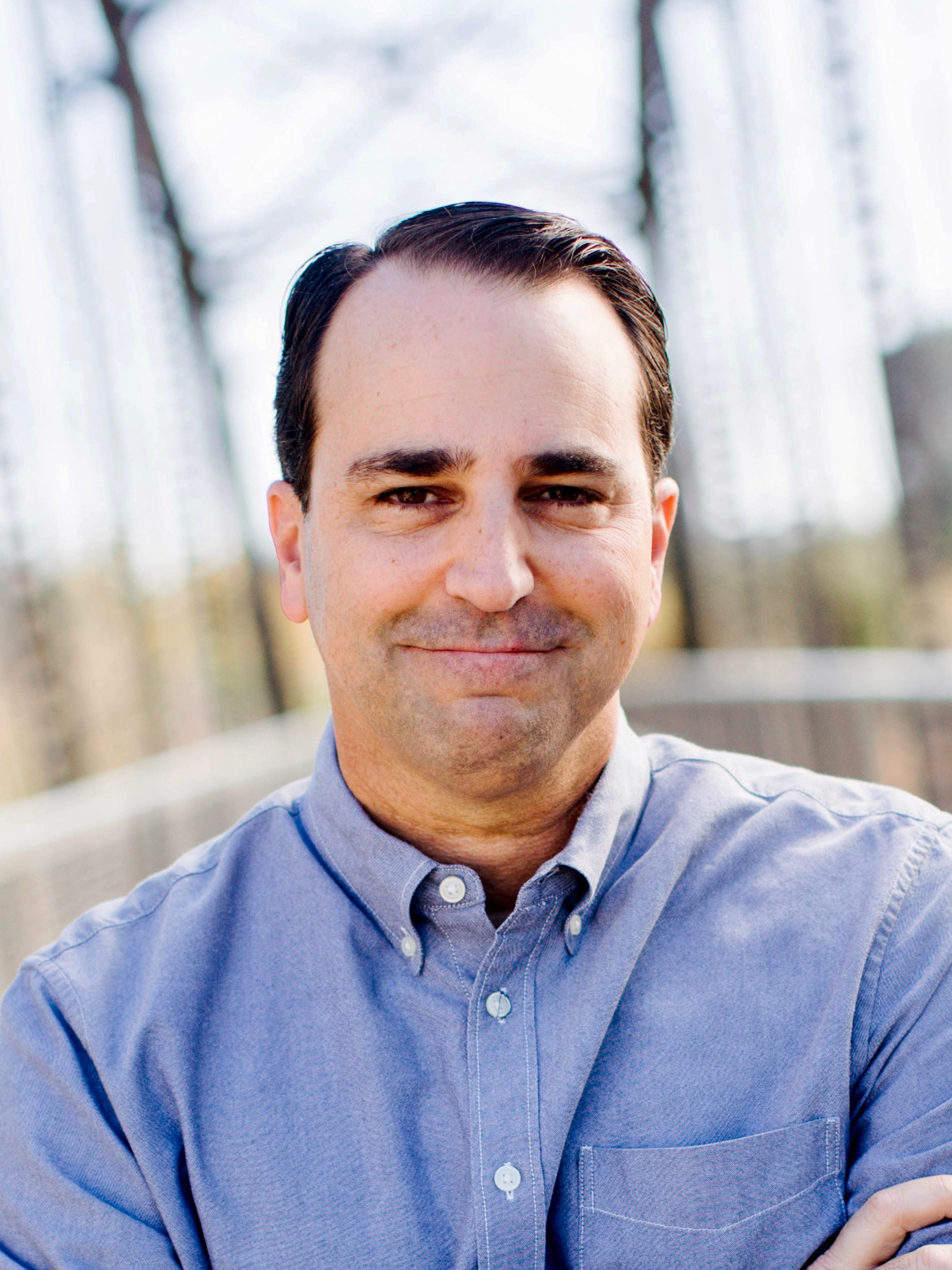 "I realised we could put LED (ribbon) tape in places we never could before... after that we started thinking about controlling them. We didn't care so much about the colour, we just wanted to put light in the smallest places we could."
- Al DeMayo
Since 2008 LiteGear has concentrated on LED and built up a range of products. These include the LiteRibbon, LiteMat and LiteTile ranges, which are supplemented by a series of LiteDimmers for control. To fulfill the original aim of providing a full service, based on knowledge and experience, there is also Team LiteGear, with technicians available to work with the client on a project.
DeMayo says it was some time before they took any profit out of the company and instead reinvested in developing new LEDs. By the time of Iron Man 2 (2010, DP Matthew Libatique ASC), LiteGear was up-and-running, with significant sales. This prompted DeMayo to give up working on-set; today he heads a team of 45 people, with products used on features and TV series in Los Angeles.
The product offering grew during the recent 2019 NAB Show with the official launch of LiteMat Spectrum. The Kelvin range of the existing lights has been enlarged, which enables accent colour to be added using LiteGear's patented colour mixing technology. Red, green, blue and amber emitters now feature alongside daylight and Tungsten units, with the colour temperature scale expanded from 2,600-6,200K to 2,000K-11,000K. DeMayo comments that this allows users to not only have a fully-red light but also select what kind of red.
DeMayo describes himself as a "tinkerer" with no formal electronics background who fell into movie lighting. From that he claims LiteGear has tailored a "new strain of camera light", rather than merely making a LED version of existing fluorescent or incandescent models, which has "blurred the lines between practical and integrated lamps that gaffers made themselves".
With expectation now growing faster than the technology, DeMayo still hopes LiteGear can produce "the best camera lights that don't look like camera lights."