Making the Difference
Meet the New Wave / Robin Whenary
Making the Difference
Meet the New Wave / Robin Whenary
Filmography (so far):
Features: Nothing Like This (2014) and Love Me Do (2014). Shorts: Respite (2014), Orbit Ever After (2013), Anita (2013) and Skyborn (2012). Music videos: King Of Everything (Boy George 2013).
When did you discover you wanted to be a cinematographer?
I was hooked on cinema when I saw my first Laurel & Hardy film. I was about 10, and started drawing pictures of film sets and cameras. I started making my own shorts films in the idyllic Devon countryside whilst at college, but it wasn't until after university that other people started asking me to shoot their films and I realised that I wanted to be a cinematographer.
Where did you train?
National Film & Television School.
What are you favourite films?
Vertigo (1958, DP Robert Burks) – I love Hitchcock's subjective visual style, and this is his most beautiful film. The Red Shoes (1948, DP Jack Cardiff) – endlessly watchable and entertaining, and so inventive. The short scene of the rainy Saturday matinee Swan Lake performance is brilliantly constructed, I could watch it endlessly on a loop! My Darling Clementine (1946, DP Joseph MacDonald) – my favourite John Ford film, he makes it look so effortless.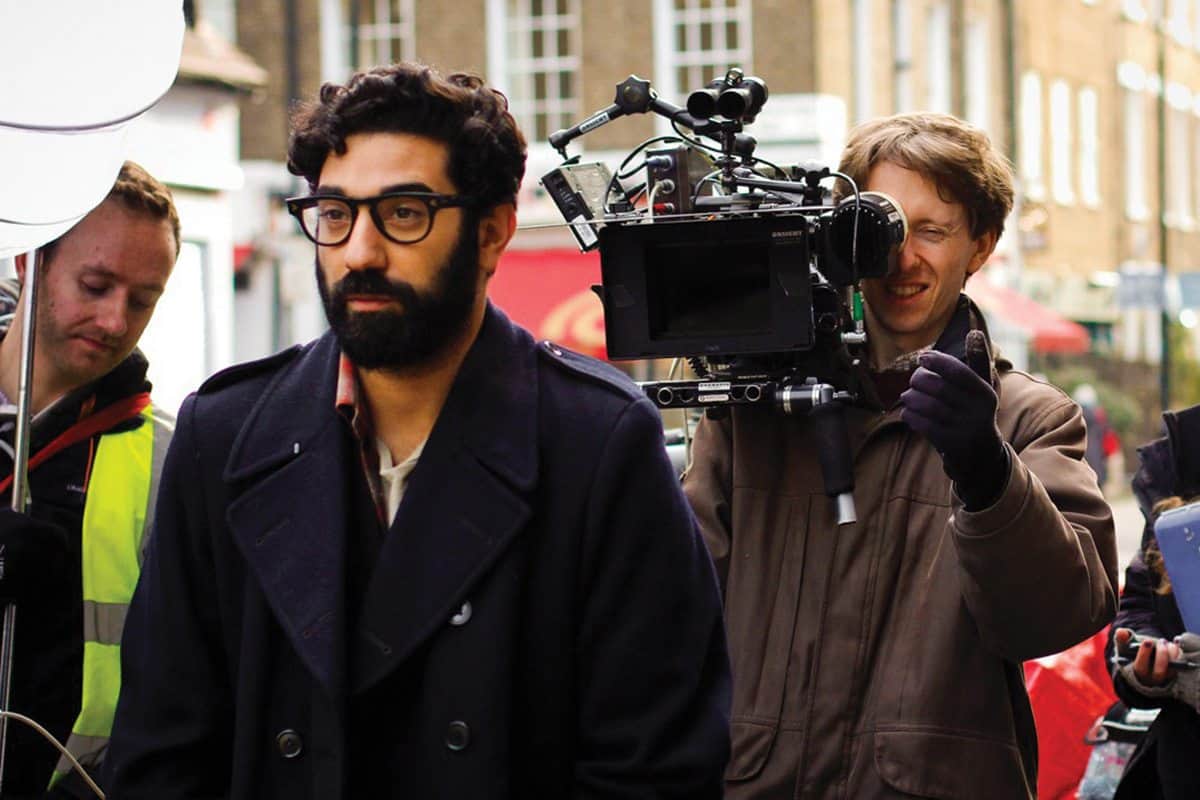 What's the best advice you were ever given?
Keep it simple!
Who are your industry heroes?
Brian Tufano BSC and Stuart Harris at the NFTS were amazingly generous with sharing their insights and experience. The work of Nestor Almendros and Gordon Willis is always inspiring, for the simplicity and generally 'unlit' feel, and amongst contemporary cinematographers, Roger Deakins and Emmanuel Lubezki. I love how the beautiful images in their films always appear to flow naturally from the story, rather than being contrived and imposed upon it. Jack Cardiff's Technicolor work is awe-inspiring.
Have you won any awards or received any nominations?
Several shorts I've shot have won awards: Orbit Ever After was nominated for a BAFTA and won the Grand Prix at Encounters Film Festival; Skyborn was nominated for a Student Academy Award and screened in competition at Camerimage; the documentary Sodiq won a Grierson Award. I also won several awards for my own shorts before I focused on cinematography.
What's your proudest moment?
Watching my graduation film, Skyborn, on the big screen at NFT1 – the largest screen I'd seen my work on so far.
What's the worst knock-back/rejection you ever had?
I was really disappointed not to be chosen for a film about which I had become really enthused, but I'm developing a thicker skin to deal with those situations. Rejection is commonplace, especially when starting out, so there's little point in doing anything but move on.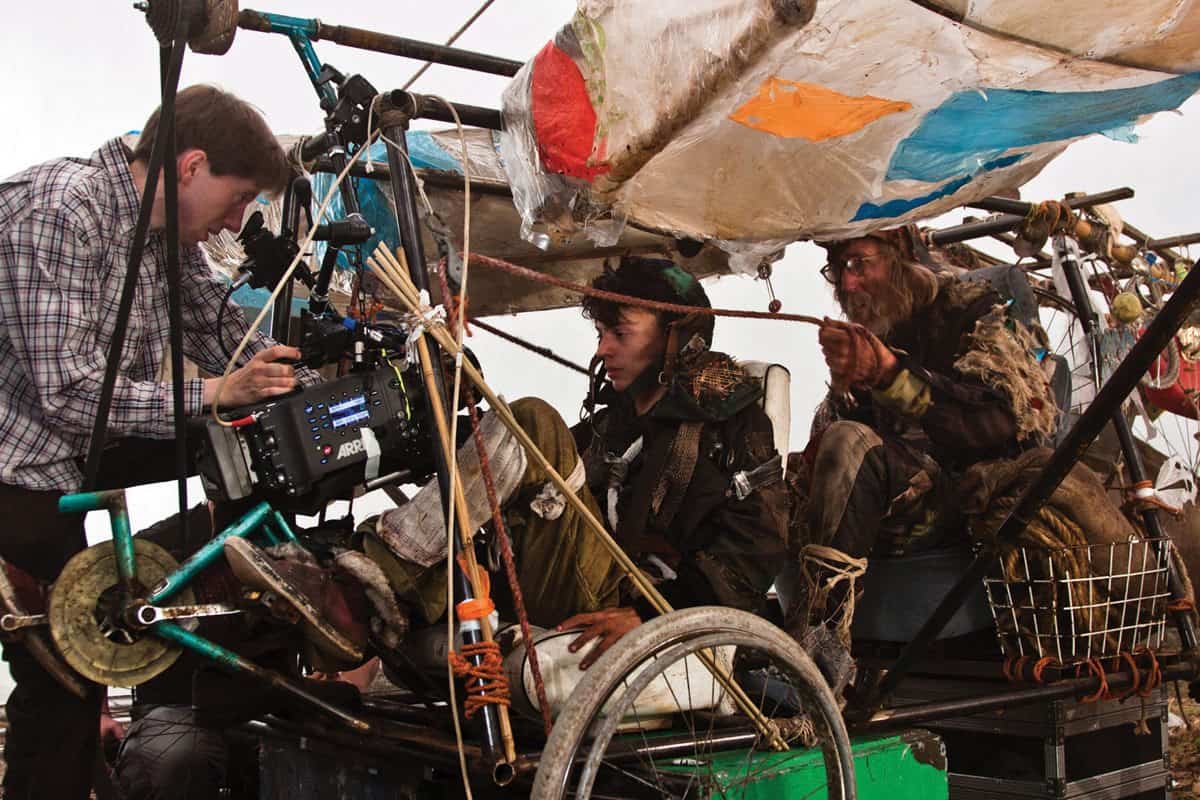 What have been your best/worst moments on-set?
One of my best moments was successfully shooting an exterior sequence just pre-sunset, which was dependent on actual sunlight. We prepared carefully and got the shots in rapid succession, racing against the setting sun. Worst moment was discovering that a compact flash card had become corrupted and the rushes on it were unrecoverable, which meant that the short film we were shooting had to be abandoned.
Tell us your most hilarious faux pas?
On a documentary shoot, I got into a situation where I didn't have the opportunity to take my coat off before an extremely long interview. The heating was turned right up in the apartment, so by the time the interview ended I was drenched in sweat.
Away from work, what are your greatest passions?
My wife Kristina Yee, a brilliant animator and filmmaker, who I met at the NFTS.
What one piece of kit could you not live without?
My smartphone – there are so many useful cinematography apps, and I love to be able to take photos with it of inspiring plays of light.
What's the weirdest place you've ever shot in?
I shot some background plates for an animated short around the back alleys and side streets of Soho at night. The characters were short and there was much crouching down in gutters involved, but it was the smells that made it really memorable.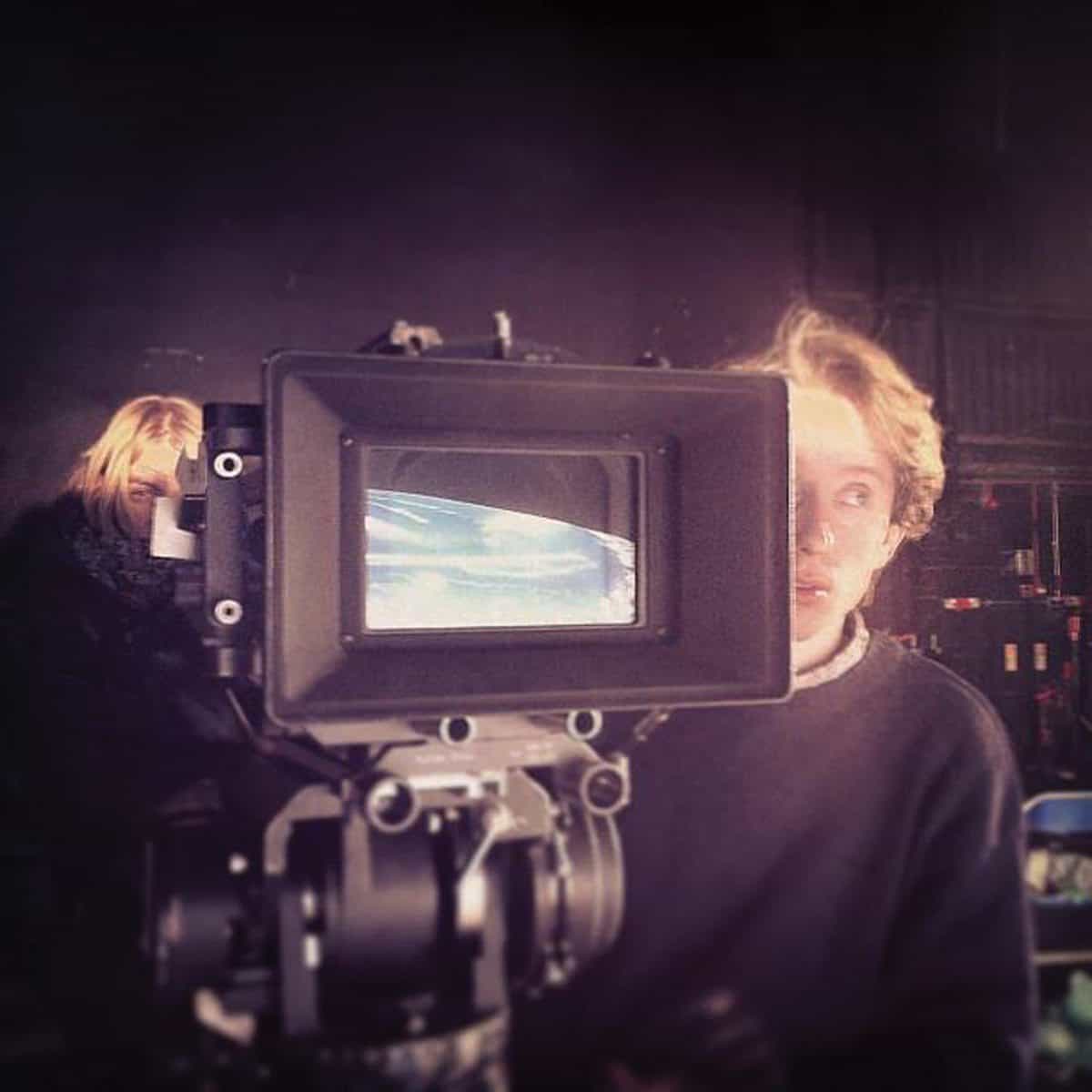 "[hidden talent] I was into acting during school, and made an excellent pantomime villain when I was younger."
- Robin Whenary 
What's the hardest shot/thing you've had to light/frame?
The anti-gravity scenes in Orbit Ever After were quite tricky, but great fun to devise – often the actors were being pushed on dollies whilst I was handholding the camera, to give it a weightless feel.
Tell us your hidden talent/party trick?
I was into acting during school, and made an excellent pantomime villain when I was younger.
In the entire history of filmmaking, which film would you love to have shot?
Barry Lyndon (1975, DP John Alcott BSC) or Rear Window (1954, DP Robert Burks) spring to mind.
What are your current top albums?
I listen to film soundtracks and classical music more than anything. Recently I've been enjoying the soundtrack to the Coen Brothers' Inside Llewyn Davis.
Can you tell us your greatest extravagance?
Popcorn at the cinema seems like an extravagance – it's outrageously expensive, but I can't resist it!
Give us three adjectives that best describe you and your approach to cinematography?
Passionate. Precise. Calm.
What are your aspirations for the future?
To continue shooting a wide variety of projects, especially features, for bold and exciting directors, and which have something positive to say about the state of the world. I often feel that filmmaking seems like fiddling while Rome burns, and I'd like to use my skills to make a tiny difference in whatever way I can, even if only by contributing to projects which help change people's perceptions of one another and encourage greater empathy and compassion.