Chip off the old block
Meet the New Wave / Alfie Biddle
Chip off the old block
Meet the New Wave / Alfie Biddle
Filmography (so far):
Features: Silent Hours (2013) and Reign Of The General (2014)…
When did you discover you wanted to be a cinematographer?
I grew up visiting my father Adrian on film sets all over the world. I don't think there was anything else in my mind career-wise as far as I can remember. All through my teens I knew I wasn't going to do anything else.
Where did you train?
The NFTS in Beaconsfield, from where I graduated last year.
What are your favourite films, and why?
Double Indemnity (1944, dir. Billy Wilder, DP John Seitz), The Maltese Falcon (1941, dir. John Huston, DP Arthur Edeson), The Killing (1956, dir. Stanley Kubrick, DP Lucien Ballard) and Hud (1963, dir. Martin Ritt, DP James Wong Howe). For me, each of these films epitomises cinema.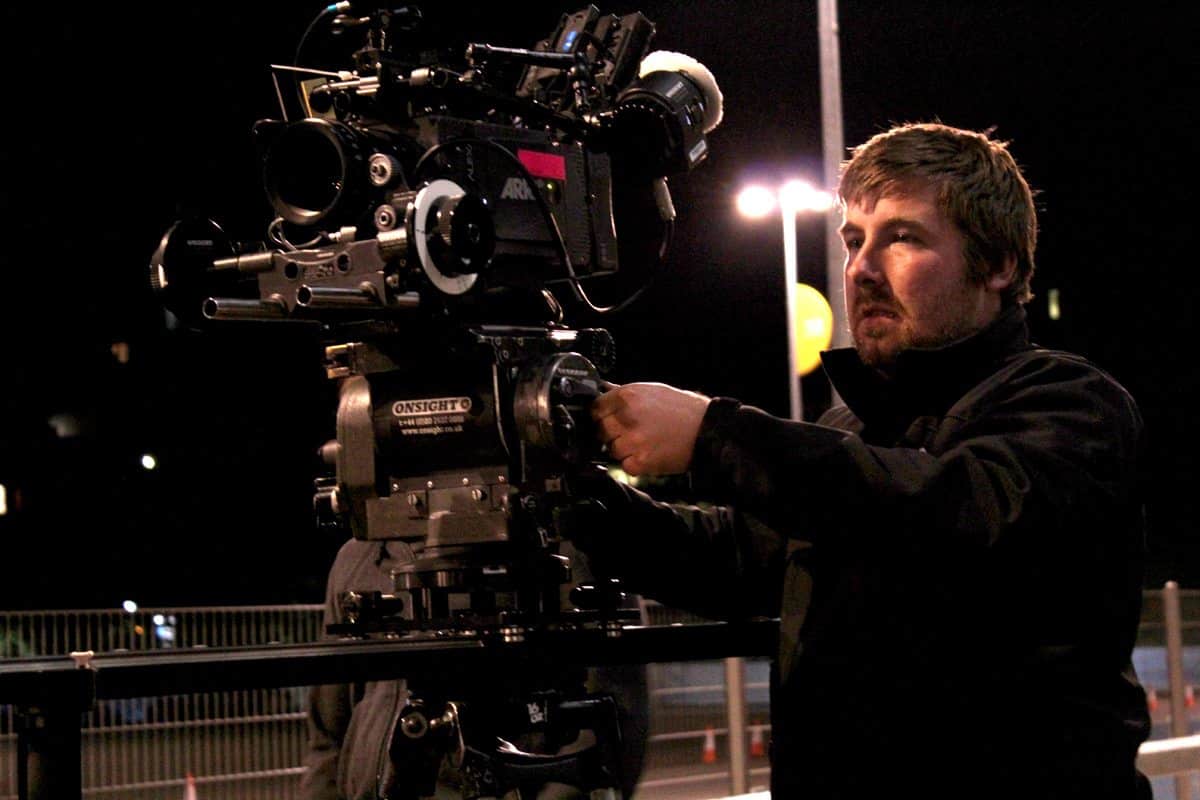 What's the best advice you were ever given, and from whom?
"The audience only believe what is on the screen" – Brian Tufano BSC.
Who are your DP/industry heroes?
Dion Beebe ACS ASC – the best DP I have seen light in the flesh, barring my father, of course. I was lucky enough to work on the film Nine (2009) and Dion's work was fantastic. Robert Krasker – Brief Encounter (1946) and The Third Man (1949) show incredible control of light especially for the time. Adam Kimmel – I was the A-Camera/loader on Never Let Me Go (2010) and he made the film look absolutely beautiful. He was one of the people who showed me that having a very solid technical knowledge, combined with a huge understanding of the narrative power of the camera, are the keys to being a good DP. Chris Doyle – In The Mood For Love (2000) is a cinematic masterpiece, again a great balance between technical and narrative storytelling.
What's you proudest moment?
First time I saw my name on the clapperboard.
What's the worst knock-back/ rejection you ever had?
I was asked in an interview whether I had ever DP'd before. I don't know whether it was a test or not!
What's been your best moment on set?
Knowing I was right.
And your worst moment on set?
Realising I was wrong.
What was you biggest challenge on your latest production?
In the low-budget arena, due to budgetary limitations, a lot of time in the prep period is spent overcoming logistical issues, rather than focusing on the creative aspects. Some locations were very large and we didn't have time and money to pre-rig. This challenged both myself, and Dan my gaffer, very much to come up with simple and effective ways to light quickly, whilst also maintaining the look we wanted. I had a fabulous crew and a great director so it made the process much easier than it might have been.
"[proudest moment] First time I saw my name on the clapperboard."
- Alfie Biddle 
Tell us your most hilarious faux pas?
When I was a loader, I sat on a bed with a false bottom, which an art director had been building for a whole day. I completely destroyed it in front of most of the crew. Needless to say it was hard to get her to like me after that.
Away from work, what are your greatest passions?
Golf, photography, of course, and canoeing down The Thames.
What one piece of kit could you not live without?
My gaffer, Daniel Chaytor, who is completely my right hand. Although I shouldn't refer to him as a piece of kit.
Which films are you most proud of to date?
My two features, Silent Hours and Reign Of The General. The pressures of low-budget features mean you have to have to be on your game from start to finish. There's no room for errors.
What's weirdest place you've ever shot in?
I have shot in a lot of toilets and bathrooms for some reason. I always seem to end up in the bath or under the sink.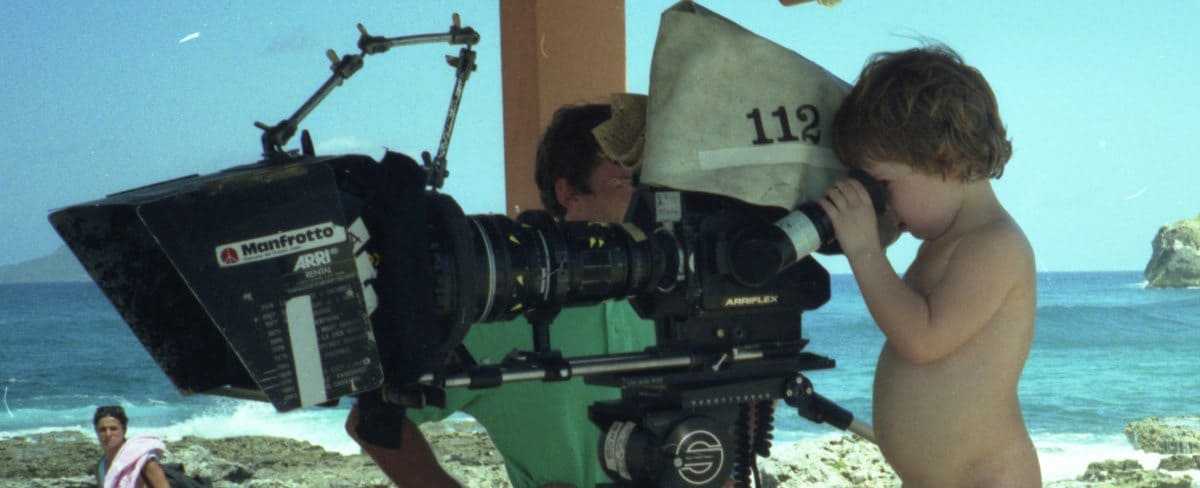 What's the hardest shot/thing you've had to light/frame?
Probably a night sequence in my NFTS graduation film Charlie Says. When our lead walked into the woods towards the end of the film, we lit up Black Park with as many lights as we could get hold of. Towards the end of the scene, we set an ice cream truck on fire. Knowing in the back of my mind that I had to balance the difference in exposures in a way that looked natural was a big challenge for me, especially as at that time it was by far the biggest set I had lit. The filmstock however handled it very well as I took it to its limits.
Tell us your hidden talent/party trick?
I scored 182 runs in a T20 cricket game when I was 12. At the time, T20 didn't exist and the Guinness World Record office wouldn't recognise it unfortunately.
In the entire history of filmmaking, which film would you love to have shot?
Some Like It Hot (1959, dir. Billy Wilder, DP Charles Lang).
What are your current top albums?
Rodriguez – "Searching for Sugar Man".
Can you tell us your greatest extravagance?
My lenses.
What's the best thing about being a DP?
The most exciting part of it is that you know that your way is unique, as every other DP will do it differently.
What's the worst thing about being a DP?
The English weather! Keeping the light consistent can be very challenging.
What three adjectives best describe you and your approach to cinematography?
Efficient. Simple. Natural.
If you weren't a DP, what job would you be doing now?
Chef.
What are your aspirations for the future?
To keep pushing myself. It is such an exciting time to be a cinematographer and I have been lucky already to have worked on some great productions. I would, however, love to do more in the advertising world.