European Twist
John de Borman BSC / If I Stay
European Twist
John de Borman BSC / If I Stay
Since shooting his first feature 23 years ago, John de Borman BSC has developed a reputation as a stylish and simpatico cinematographer, one who understands the nuances of character and performance, and also as a dependable ally to first-time directors.
His body of work has steadily grown to include 39 movie credits, including The Full Monty (1997), Hideous Kinky (1998), Hamlet (2000), Serendipity (2001), Shall We Dance (2004), the HBO miniseries Tsunami: The Aftermath (2006), An Education (2009), Made In Dagenham (2010) and Dustin Hoffman's directorial debut Quartet (2012). Last year, de Borman's contribution to British cinema was recognised with the Royal Society of Photography's Lumière Award.
De Borman's most recent assignment was a collaboration with American documentarian, TV and theatre producer R.J. Cutler, who was making his first foray into dramatic filmmaking. The $11m movie, entitled If I Stay, is based on the best-selling novel of the same name by Gayle Forman, and stars Chloë Grace Moretz, Mireille Enos, Jamie Blackley, Joshua Leonard, Stacy Keach, and Aisha Hinds. The story concerns Mia Hall, the victim of a head-on car collision that kills her entire family. During a coma-induced out-of-body experience, Mia sees her life before and has to decide if she will stay with her boyfriend and live with her grandparents, or le go and be with her family.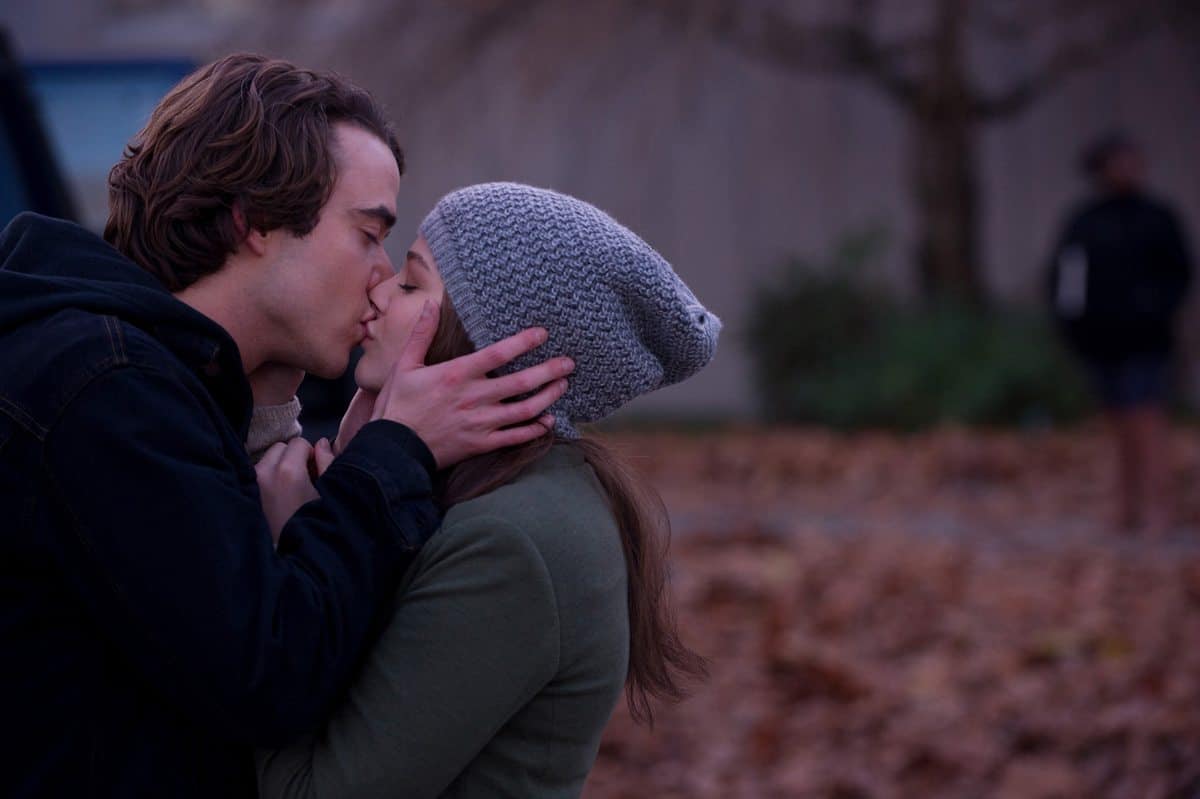 De Borman's propensity for naturalism seemed appropriate for most of the film. In developing their approach to the movie, especially the out-of-body scenes, de Borman and Cutler viewed Krzysztof Kieslowski's Three Colours: Blue (1993), shot by Slawomir Idziak, and Julian Schnabel's The Diving Bell And The Butterfly (2007), shot by Janusz Kaminski. Both films present the point of view of an accident victim, and both are considered cinematographic landmarks.
"Although If I Stay is an American film, the approach we took was that of a European film," says de Borman. "Hopefully it's gentle, yet photographic."
If I Stay started production at the end of October 2013, and shot over the course of seven weeks in Vancouver, which was doubling for Portland, Oregon. Although de Borman has shot many commercials with digital cameras, this was his first feature film using a digital format, and the script offered opportunities for him to create a variety of looks.
"Most of the film is reflective," said de Borman. "It's all about what Mia remembers. There are moments when she's remembering times with her boyfriend, or her family. We had a different style for the actual hospital, which has a quite cool look. Scenes in her memory are more colourful, and more like Super 8 – handheld, fleeting moments. She is a classical musician, and her boyfriend is a rock'n'roller, so they have different looks as well. It was a mixture of all these looks and styles."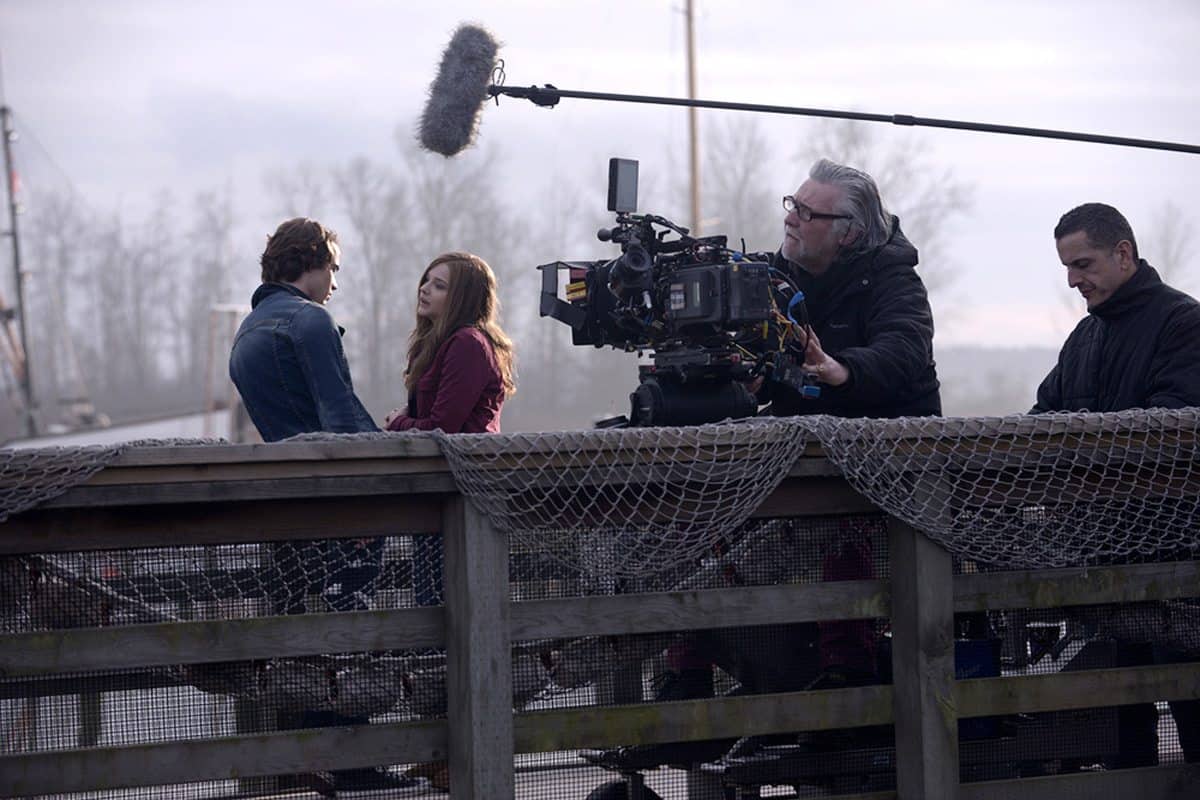 The variations in tone and colour were accomplished mostly in-camera, with some additional fine-tuning done in the grade, by DI colourist Mitch Paulson at EFILM. For the more naturalistic scenes, de Borman used ARRI Alexa 4:3 Plus cameras and Hawk V-Lite anamorphic lenses with nets to achieve a slightly softened look.
"The nets are a very old-fashioned way of doing things," he said. "A lot of the film was close-ups and it gave incredible skin tones for portraiture. The combination of the nets, and the Anamorphics with digital, was beautiful, really, I thought. I was very pleased with that."
Some memory scenes were shot at 48fps on a Canon C500 camera with older Cooke S2 spherical lenses or short Angenieux zooms. "Those images were a bit more grungy, I suppose, but also more colorful," said the cinematographer. "The C500 chip is by nature a bit more colorful than the ARRI chip, so we used that as a strength."
The Alexas – most shots were done with two – were outfitted with XR modules providing Codex recording that captured images in ARRIRAW 2880 X 2160. The aspect ratio was 2.35:1.
"That was a no-brainer," says de Borman. "The quality of the ARRIRAW image was fabulous. With the Codex and ARRIRAW, you've got much more latitude and much better resolution. You can play around a lot more. We did some digital enhancement for certain things, so the more information we could give to the CGI people, the better.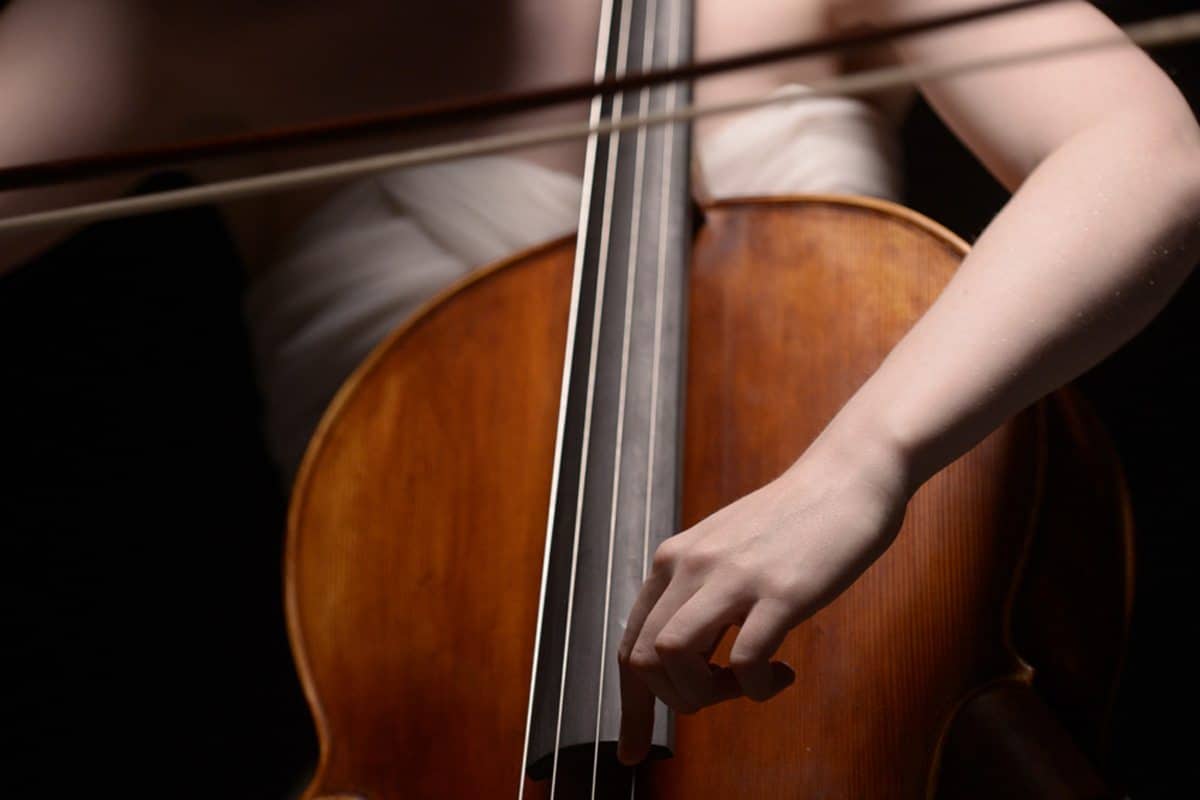 "A lot of the film was close-ups and it gave incredible skin tones for portraiture."
- John de Borman BSC 
"This was my first digital movie, so I was slightly apprehensive," he admitted. "I wanted a sort of poetic look to the film because it's about an emotional state of mind. And so, I wanted a softness to it. But I think we managed to crack it. And it just goes to show that you can do it digitally, and it doesn't have to look harsh and contrasty. You can play with the image, and that's what I'm going to do every time I use digital – test it to get the look that I want.
"You have to look at it on the big screen to see the differences – and that's what I used to do with film," he says. "I just carried that through and duplicated what I would do on film to get the look that I wanted."
De Borman was keen on doing as much grading on the set as possible, to ensure that the editor and director were seeing an approximation of his intentions during the edit. DIT Michael Tanassee helped de Borman accomplish that. Due to budget constraints, Tanassee's responsibilities were myriad – the production didn't have a digital loader or a camera trainee. Tanassee's DIT station was usually positioned close to the set. He took the monitor out line, set to LogC, and applied a Rec709 viewing LUT that went back to the camera for the focus pullers and de Borman, who also operated, and to the director's and producers' monitors.
The camera signal went through a separate LUT box, and de Borman and Tanassee and would build a look at the DIT station with Livegrade, grading in the Alexa Look mode. Once a look was established for a scene, de Borman would return to operate the camera, while Tanassee would maintain that look for the remainder of the scene.
"For the family scenes, we would adjust the gamma curve to soften and raise the mid-tones, while reducing the highlights, and softening the slope of the blacks so that the drop-off was less severe," said Tanassee. "John would have me add warmth to the skin tones, while maintaining balance in the blacks and highlights. He had a grittier look for the club and rock scenes, with starker contrast, rich blacks, and touches of cyan. The hospital scenes were very cool in the mid-tones, and the curve of the mids was dropped significantly to create a soft, pastel look. Since there was no colourist working at the lab, it was important that we take the time to get the look as close as possible on set."