Fight for Rights
  James Chressanthis ASC / The Watsons go to Birmingham
Fight for Rights
  James Chressanthis ASC / The Watsons go to Birmingham
The Watsons Go To Birmingham  is a drama about a chapter in the lives of an African-American family. It is set during a dark time in American history when African-American citizens were routinely denied equal rights in Alabama, and other southern states, that were once part of the confederacy where slavery was a way of life.
Although the Watson family is fictitious, the story incorporates and centres around the historically factual 1963 16th Street Baptist Church bombing in Birmingham, Alabama, a critical catalyst of the American civil-rights movement. The Ku Klux Klan planted the bomb, and that real-world hate crime, which killed four young girls, is integrated into the film.
Spike Lee produced and directed 4 Little Girls, a 1997 documentary about the bombing of the church and the deaths of the girls. His wife, Tonya Lewis Lee, wrote the screenplay and was executive producer of The Watsons Go To Birmingham. Her script was inspired by the 1995 historical-fiction novel written by Christopher Paul Curtis. It tells the story of a loving African-American family, living in the town of Flint, Michigan in 1963. When the oldest son begins to get into a bit of trouble, the parents decide he should spend some time with his strict grandmother (Mrs. Watson's mother) in Birmingham, Alabama. The entire family travels there together by car, and during their visit, tragic events take place that affect them collectively. Lewis Lee and executive producer Nikki Silver organised Tonik Productions, which produced the film. Kenny Leon was the director. They brought James Chressanthis ASC onboard as the cinematographer.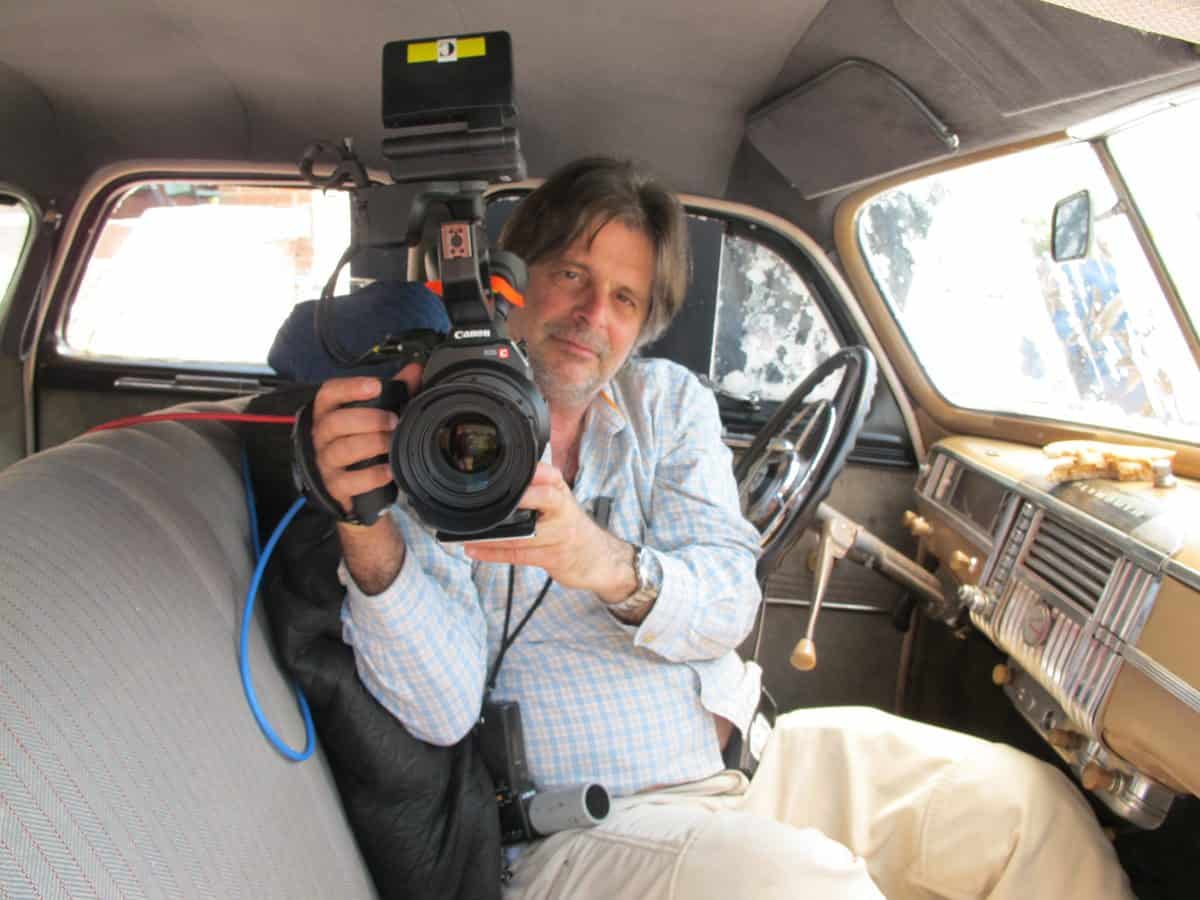 Chressanthis' credits include an eclectic array of American movies and episodic television series. He earned Emmy nominations for the telefilms Life With Judy Garland: Me And My Shadows and 4 Minutes. He also produced the Emmy-nominated No Subtitles Necessary: Laszlo And Vilmos, the 2008 documentary about the iconic Hungarian ex-pat cinematographers Laszlo Kovacs ASC and Vilmos Zsigmond ASC.
"When Kenny asked if I was interested in collaborating with him on this film, I jumped at the opportunity," Chressanthis exclaims. "As a boy, I witnessed segregation in Missouri and southern states, and the brutal inequities that people of colour suffered. I felt that I could contribute to this film by drawing on my memories."
The main characters in the African-American family lived in Flint, Michigan. Daniel and Wilona Watson are the mother and father. Their children are 15-year old Byron, 11 year old Kenny and eight year old Joetta. Wood Harris (Daniel), Anika Noni Rose (Wilona), Harrison Knight (Byron), Bryce Clyde Jenkins (Kenny), Skai Jackson Joetta) and LaTanya Richardson (grandma Sands) were cast in leading role.
Chressanthis prepared by studying still photographs that were taken during the time and places where the story unfolds. He also watched 4 Little Girls and Crisis: Beyond A Presidential Commitment, a Robert Drew documentary about the conflict between President Kennedy and Alabama Governor Wallace when two Negro students attempted to enroll in the all-white school University of Alabama.
The Watsons Go To Birmingham begins during a cold winter day in Michigan. Daniel and Wilona Watson decide to take their children on a drive across the country to visit their grandmother in Birmingham. The audience experiences that journey through the eyes of the characters. After the Watsons arrive in Birmingham, "Grandma" Sands and her male friend Mr. Roberts take them on a tour of the segregated city. The story culminates with the bombing of the church and the aftermath.
The Watsons Go To Birmingham was produced at practical locations in Georgia. Chressanthis observes that the state offers attractive tax incentives. Main members of his crew included Steadicam/ A-camera operator Maris Cole, A-camera first assistant Emil Hampton, key grip "Bubba" Sheffield, B-camera operator Robert Arnold, B-camera first assistant Yuri Karjane and gaffer George Chapelle.
"We had a very demanding schedule with children in most scenes," Chressanthis says. "It was a team effort. Production designer David Chapman helped us transport the audience 50 years back in time by providing appropriate settings as the story unfolds."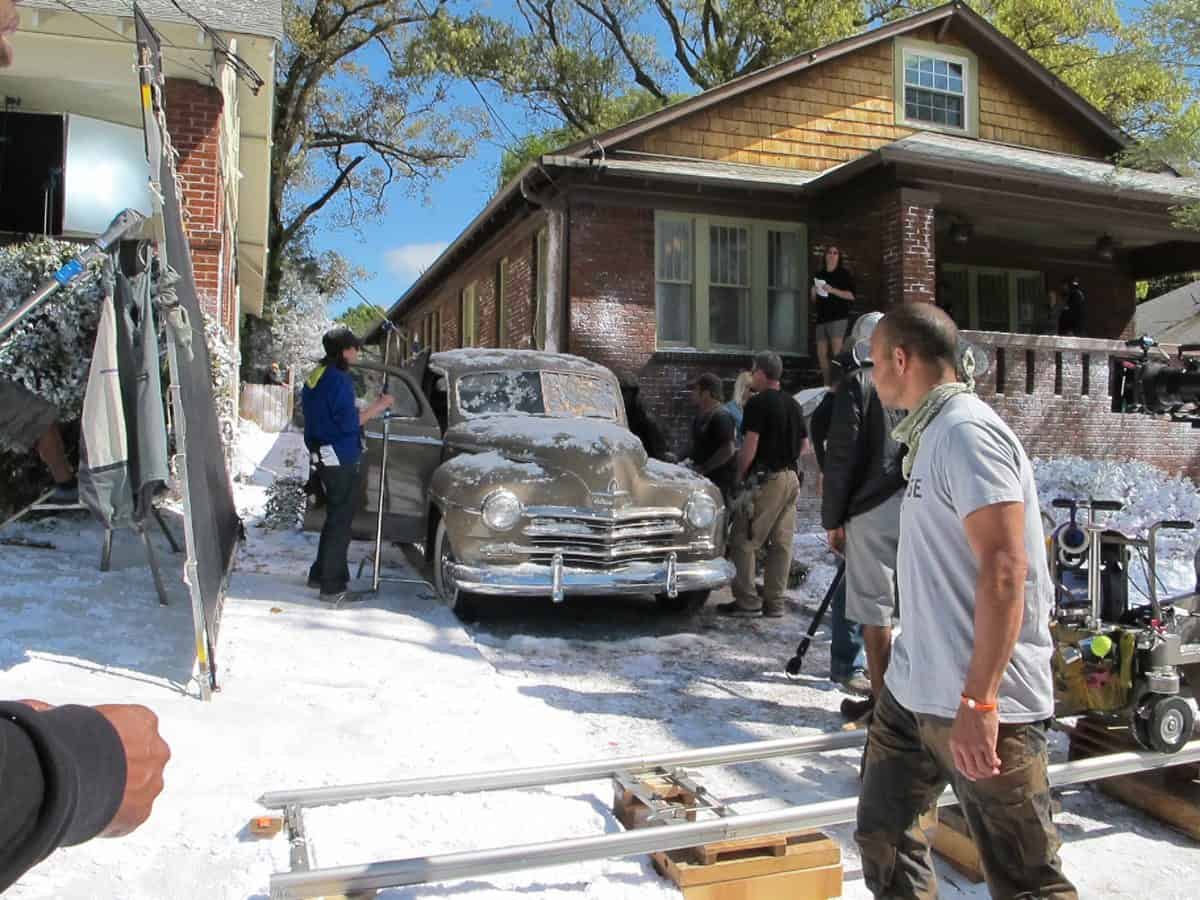 Chressanthis shot most of The Watsons Go to Birmingham with two ARRI Alexas, shooting ProRes 444, with images composed in 1:78:1 aspect ratio. He used two handheld Canon C300 422 cameras for point-of-view action shots taken in a moving car, for an underwater, near-drowning sequence, and intimate dialogue scenes in small rooms.
"We shot scenes of church meetings and student freedom marches that were intercut with archival newsreel footage," Chressanthis says. "I used a Canon FX100 HD camera to record scenes that emulated the look of colour and B&W television news film from that period, and did digital intermediate timing at Light Iron, a Los Angeles-based post-production company."
Chressanthis purchased a RhondaCam DeLuxe Super 8mm film camera from Pro 8MM, in Burbank, California. The RhondaCam DeLuxe is a modified Canon 8mm film camera with the aperture bored out to a 1.58:1 aspect ratio. Pro 8MM provided Kodak Vision 3 250D and 500T negative film in Super 8mm format. Chressanthis used the Super 8mm camera to record what he describes as "the well of Kenny's memories."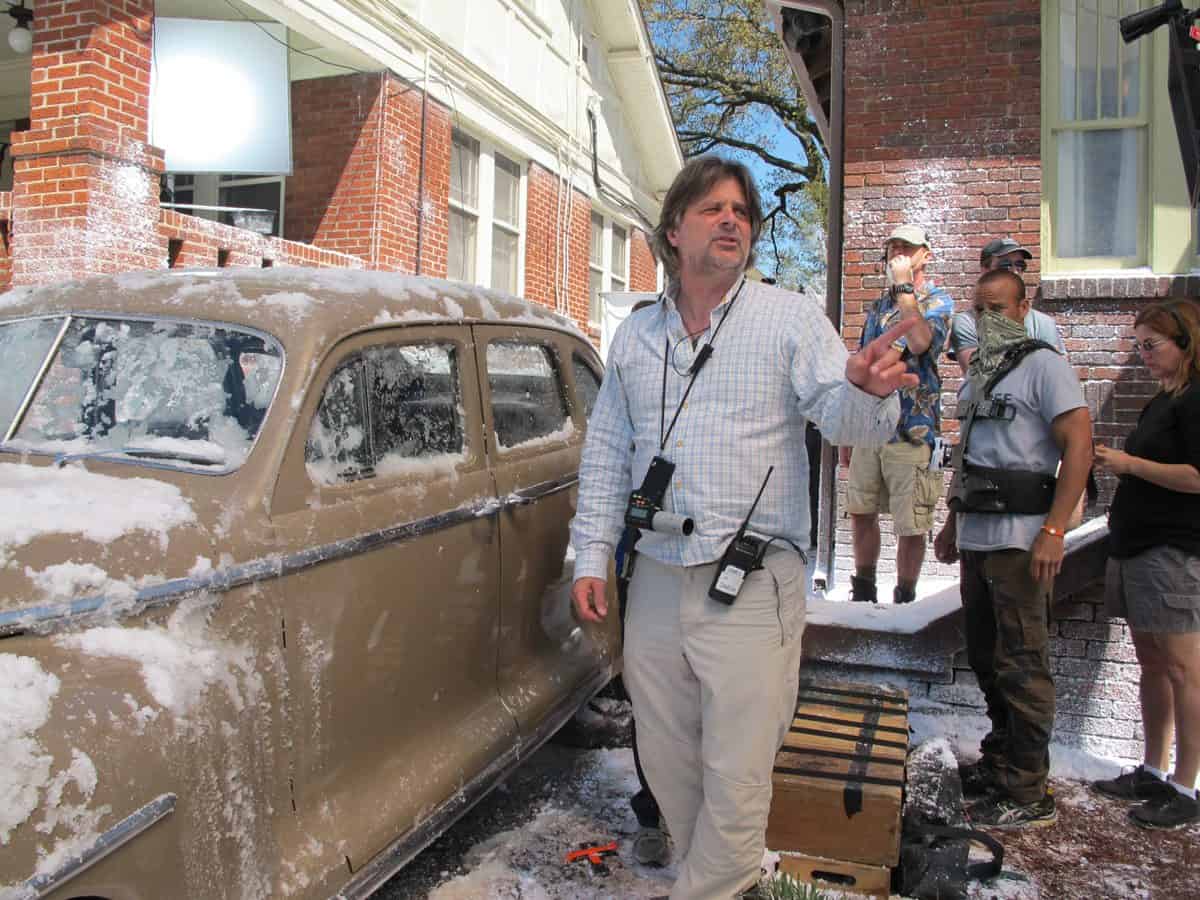 "Production designer David Chapman helped us transport the audience 50 years back in time by providing appropriate settings as the story unfolds."
- James Chressanthis ASC 
He also used Super 8mm film to record some of the newsreel footage. Pro8MM processed the negative and converted the images to digital format. Chressanthis timed the edited film in collaboration with colorist Corinne Bogdanowicz at Light Iron.
"She did a wonderful job, including adding grain and a kinescope flicker to the news footage, so the audience feels like they are watching B&W and Ektachrome films," Chressanthis stresses.
"Most people don't understand what cinematographers do," he concludes. "There is a direct correlation to sculpting. Cinematographers create multi-dimensional moving images in space and time, and we model with light and movement to tell stories the same way a sculptor works with clay."
President Barack Obama recently dedicated four Congressional Gold Medals to the memories of the four girls who were murdered during the bombing of the church.