Hope & Faith
Steven Bernstein ASC / Decoding Annie Parker
Hope & Faith
Steven Bernstein ASC / Decoding Annie Parker
Steven Bernstein ASC has added a new chapter to his eclectic career. The veteran cinematographer has co-authored the script with his son Adam and directed the soon-to-be-released Decoding Annie Parker.
The independent feature film is based on the experiences of two women who live in the real world. Annie Parker was afflicted with breast cancer, which claimed the lives of her mother and sister. Mary-Clare King is a geneticist who spent decades searching for a gene that is a reliable clue that a woman will be affected with breast cancer.
Bernstein's life and career could be the script for a feel-good movie. He studied English literature and philosophy while earning a degree from Cambridge University. After completing a tour of duty in the Royal Air Force, Bernstein launched his career at the BBC as a writer/producer and segued to cinematography. He was in the first wave of the music video revolution during the early 1980s. Bernstein subsequently directed and shot commercials.
He earned his first narrative film cinematography credit for an independent movie called Conspiracy in 1989. Bernstein has subsequently compiled more than 40 narrative film credits, mainly for independent features and occasional television movies and series. A short list of his feature film credits includes Moondance, Bulletproof, Murder at 1600, Mr. Jealousy, Goodbye, Casanova, The Forsaken, Monster and One Night With The King.
Decoding Annie Parker is the first narrative film he has written and directed.
"It's a story about faith, hope and survival with humour that sustains people during challenging times," Bernstein says. "Everyone believed in the story, which enabled us to produce it with a $2 million budget without compromising production values."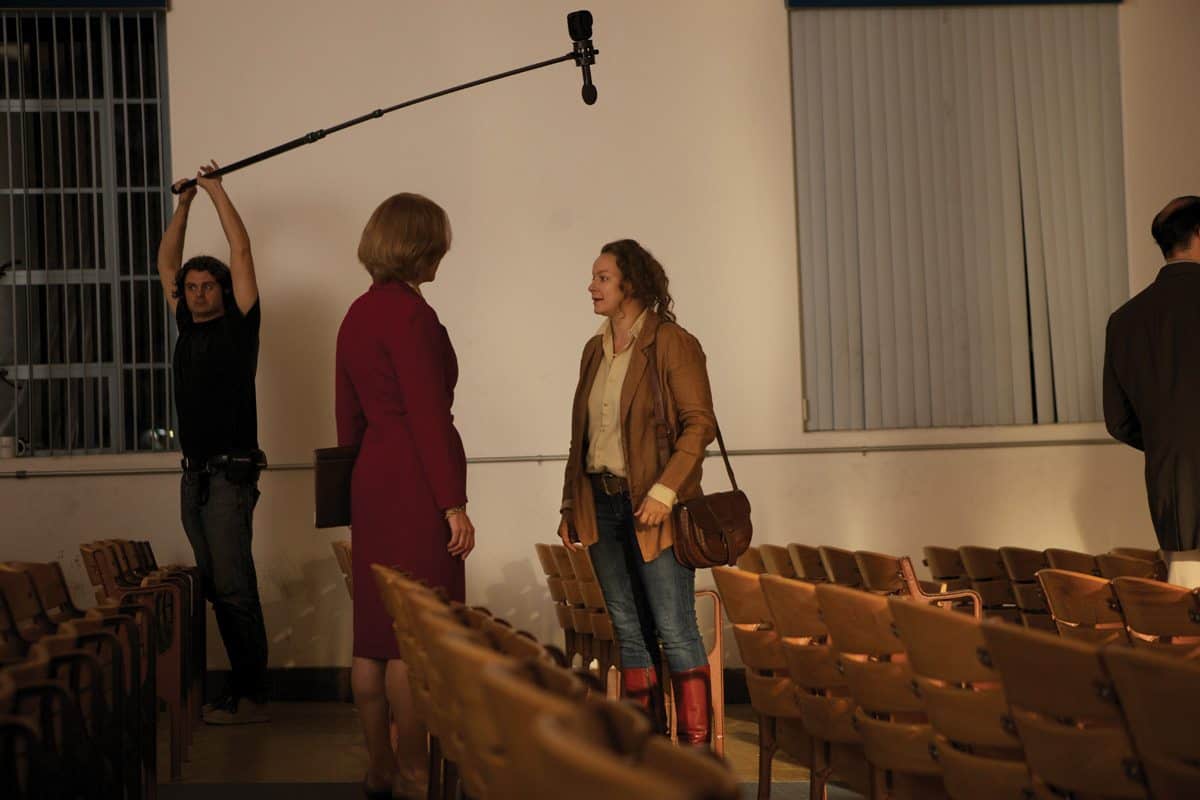 Helen Hunt was cast in the role of Mary-Clare King, a geneticist at the University of California in Berkeley. In 1978, King began searching for a gene that predicates breast cancer. Her persistence paid dividends in 1990 when she discovered that the BRCA1 gene can be used to authentically predict that a woman will be afflicted with breast cancer. Samantha Morton plays Annie Parker who was 13 years old when breast cancer claimed her mother's life. Her older sister died of ovarian cancer in 1978. Parker has had three breast cancer operations.
Why did you decide to write and direct Decoding Annie Parker?
I wanted to direct a film about something important. I asked agents to send me scripts. I received a script with Annie Parker's story that was written by Dr. Michael Moss, a physician who knows her. Dr. Moss and Annie agreed to let me re-write the script.
What were the next steps?
It took five years to raise the money. Then, I went to a great casting director who loved the script. She went straight to Samantha Morton and Helen Hunt.
Are there directors you worked with who inspired you?
Being a cinematographer is an enormous privilege in that you get to have the front-most seat watching a director succeed or fail. You literally learn day-by-day what to do and what not to do. Monster was Patty Jenkins' first film. She has integrity and a singularity of vision. I learned that no matter how many obstacles you have, you just kept going forward. Patty listened to everyone, but she stuck with her vision. I realised that as a director, when you start making sacrifices, it signals more than a reduction in quality. It's ultimately the failure of the film. I learned from collaborating with Noah Baumbach on one of his early films that the atmosphere you create on the set is reflected ultimately in the feeling of the film for audiences. I tried to make sure the sets were alive with a lot of energy.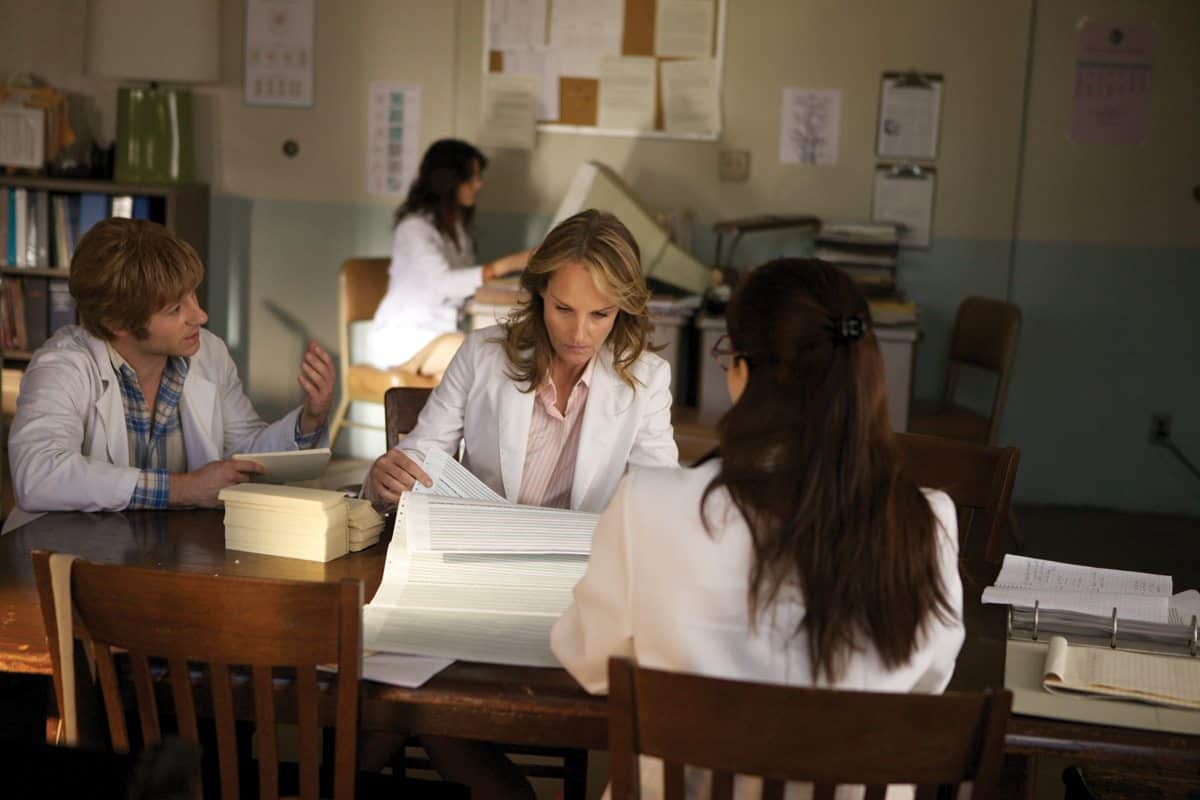 Where did you produce Decoding Annie Parker?
We produced Decoding Annie Parker in Whittier, California in a former youth detention centre which had fallen into disrepair. The state gave us permission to use it free-of-charge. All of our locations were in one building and the grounds around it.
How did you choose a cinematographer as your collaborator?
I interviewed four or five cinematographers. Each of them had a different vision. I knew that when I had done my best work, it was always facilitated by the director, who gave me a rough outline and shared their vision. Then, they would step back and let me make the biggest possible creative contributions that I could. I wanted to do the same thing. l turned to Ted Hayash, who was a gaffer and camera operator on many films I have shot during the past 15 years. He understood what I wanted and did a great job.
How did you choose the production format?
I felt it was hugely important to have the specific look and visceral feelings of the times and places where the story was happening. We produced the film in 35mm, and Anamorphic format was the obvious choice. I wanted to make use of the space in a 2.4:1 aspect ratio. I envisioned using empty spaces to show alienation and sadness when appropriate. I also wanted to have a dynamic frame that I could move things across. When we added up the numbers, we found that two-perf 35mm film was affordable. We used a Panavision Gold camera with spherical lenses. After shooting some tests, we decided that Fuji provided the colour saturation and grain pattern we envisioned.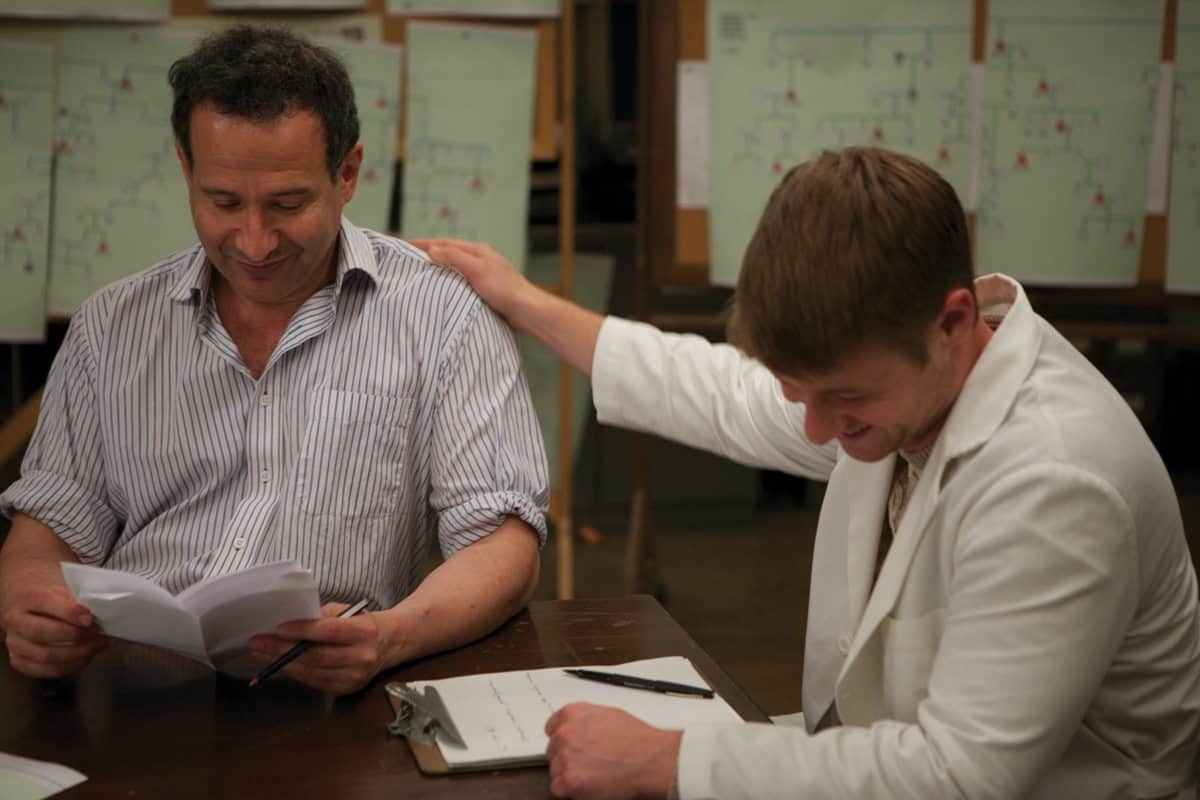 "It looks like we'll raise a couple of million dollars for charities while getting a lot of positive press before a general release in autumn."
- Steven Bernstein ASC
What time period was this all taking place?
The story begins in 1960 and finishes in 1992. Ted, myself, production designer Rob Howeth and costumer designer Karyn Wagner agreed that it was essential for audiences to recognise a visual shorthand for each period rather than using sub-titles. That's a visceral experience for them. The costumes, use of colours, composition and everything else they see on the screen tells them what time period we are in. We started with very desaturated colours, kind of a goldish green, and gradually created richer tones as the story progressed. All the sets were accurate for the 1960s, '70s, '80s and '90s. The same was true for wardrobe.
Tell us about your collaboration with Ted Hayash.
We shared a common vision from day one. Deluxe provided DVD dailies. Ted and I always watched dailies together early in the morning. We spent about 30 minutes discussing whether the images were correct for the mood of the scene and time period.
This is my Conrad Hall question. Were there any happy accidents?
I learned that it doesn't matter if actors follow the script word-by-word. I told them to trust their instincts. I wasn't concerned about precision. Every day, we would find ways to make intuitive changes in blocking, performances, composition and lighting that enhanced the story. An actor would land in a spot we hadn't anticipated. We knew that on the second take by some small alteration of position, it would become magical.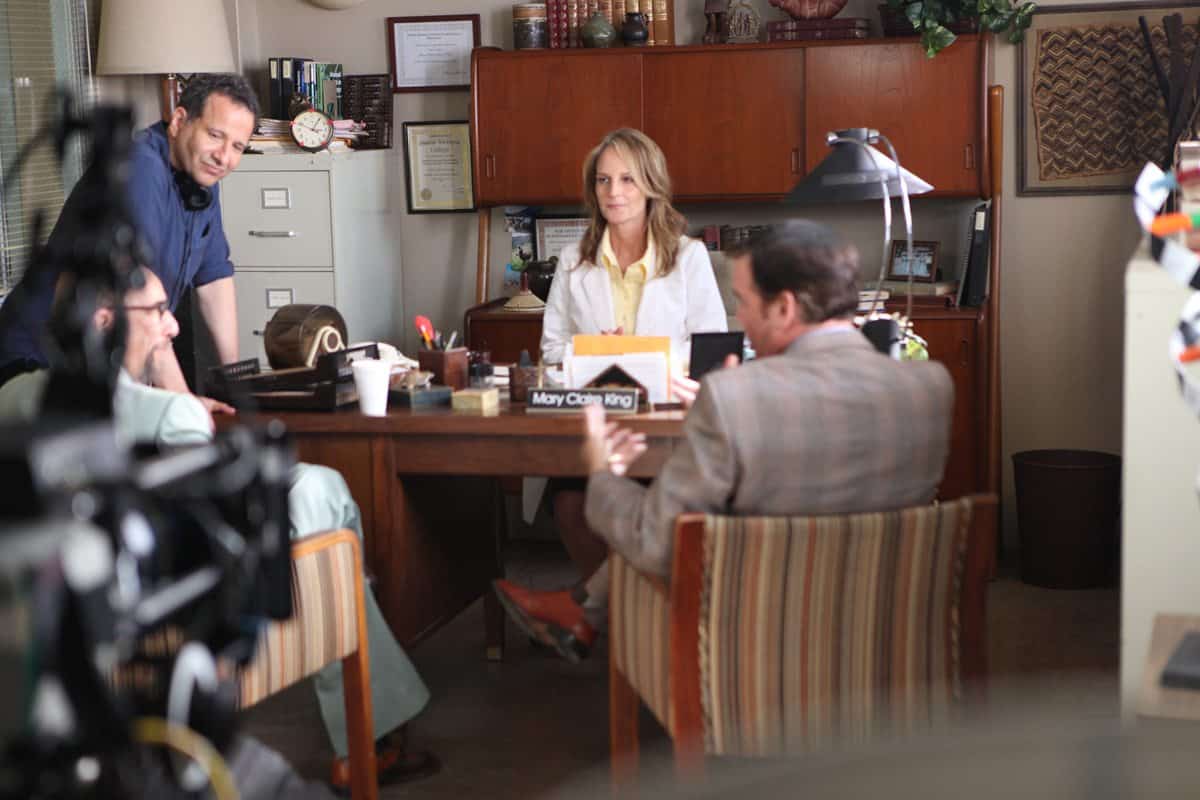 You had an unusual way of releasing the film to the public, tell us about that.
I describe the initial release as an altruistic window where we worked with charities for six months before a commercial release. I reached out to six charities and they all got onboard. We are splitting revenues for charity screenings with them. It began on April 2 with a sell-out screening at the Directors Guild of America theatre in New York City in collaboration with the American Cancer Society and other charities. Annie Parker has been travelling to charity screenings and participating in press conferences. The charities want to schedule screenings in about 50 cities. It looks like we'll raise a couple of million dollars for charities while getting a lot of positive press before a general release in autumn. Decoding Annie Parker is helping to get the message out that it's so important for women who potentially have breast cancer go for early examinations. We are also educating people about the BRCA1 gene.
What are your plans for the future?
I've been directing a documentary about a doctor in Canada who works with children who have been sexually abused. It looks like I will be directing another low-budget narrative film in the autumn. My plan is to go forward with directing and cinematography.