The GBCT wrote in with details about their recent workshop run by Tania Freimuth, a GBCT member, on Cine Reflect Lighting System (CRLS), a system conceived by celebrated DoP Christian Berger.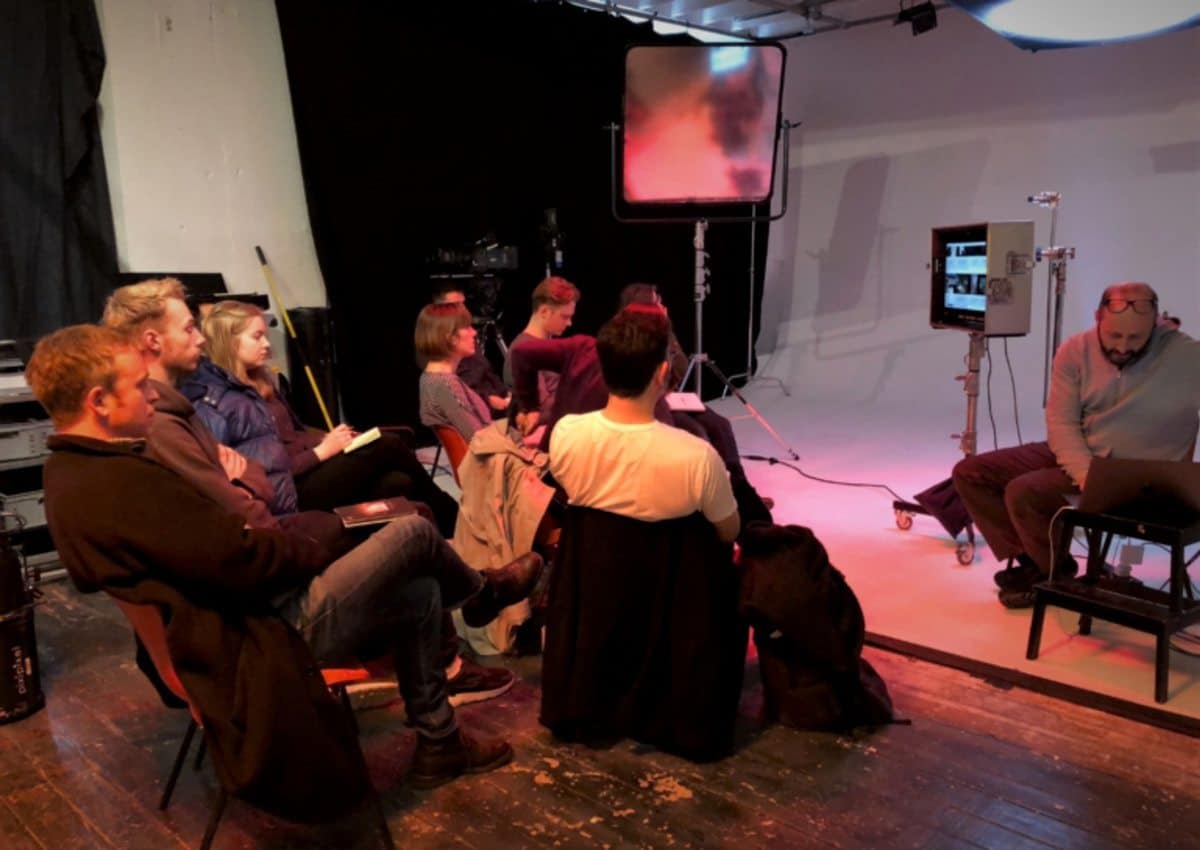 Conceived by celebrated DoP Christian Berger, the Cine Reflect Lighting System harnesses the value of reflective lighting through the use of reflective panels which have different qualities of diffusion. The CRLS process of lighting can enable a DoP to light locations that are difficult to rig 'simply' and by using a series of 'C' reflectors it is possible to redirect light from one source instead of adding a new source. Based on the vision for the film but linked to the restrictions a selected location can impose, the CRLS rigs enable maximum flexibility for quick and fast changes, silently and easily – all with the ability to also shoot in wind and rain.
Well, that's what the sales talk from www.thelightbridge.com promised – and it's what two small groups of working DoPs plus a few gaffers attended these Guild Workshops to find out.
Cinematographer Tania Freimuth, a GBCT member, had the idea to run a practical workshop on the CRLS system so that those interested in learning about an alternative process of lighting and the unique 'look' it could achieve, could practice and experiment with the expert guidance of a Gaffer who had worked with the system in an open way. GBCT Lighting Cameraman Roger Bowles was also interested in the concept and suggested that we build a small set at his studio in Darnley Road, Hackney and use it to run the Workshops. In order for the Workshops to be a success and so that people had a chance to spend time experimenting, we were emphatic – no sales jargon and the number of people attending must be strictly limited to 10 per day.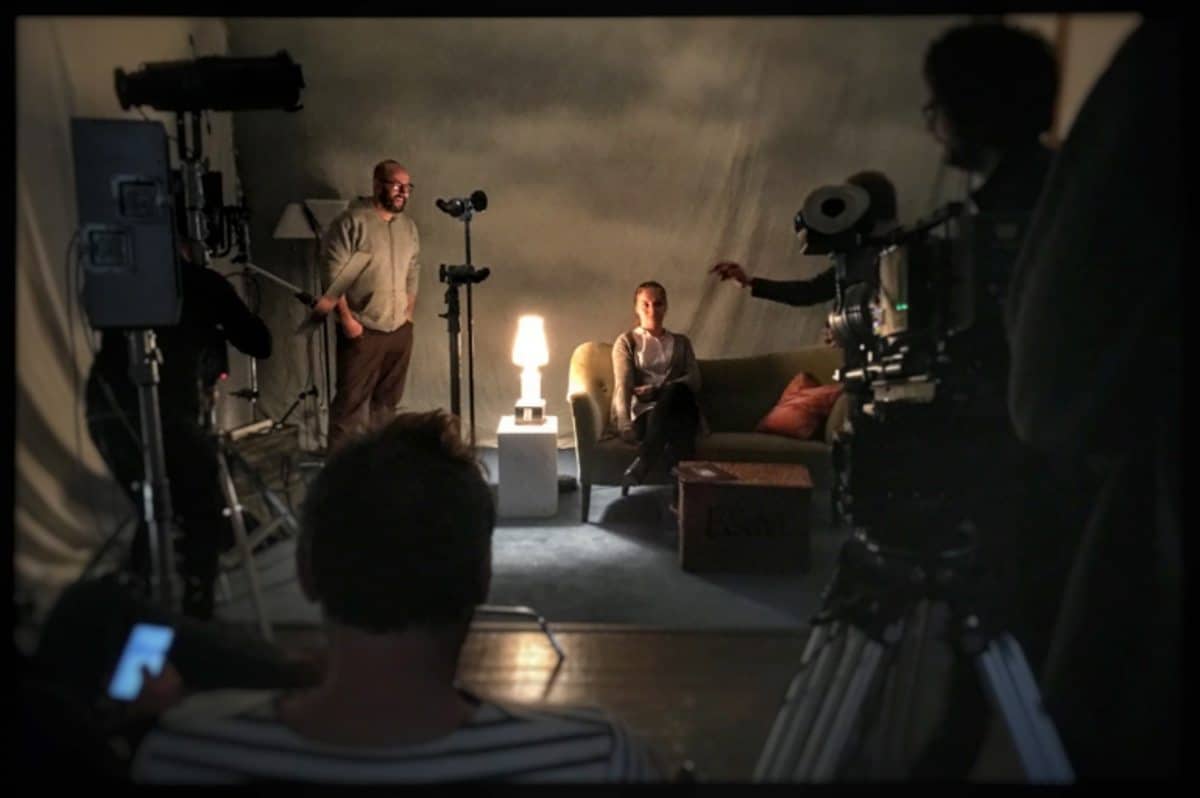 Jakob Ballinger, Christian Berger's long-time Gaffer – who knew the system inside out, agreed to tutor. He was working in Los Angeles and would be returning to Vienna when he had completed the job. A small window of opportunity presented itself. We found we could prep and build a simple set on a Monday, then run two one-day Workshops on the Tuesday and Wednesday. So now Jakob would be travelling from Los Angeles to Vienna – via Hackney.
All we had to do was get the people to attend.
And get the set built, propped and hang suitable backdrops.
And get a whole bunch of camera and lighting equipment – free.
And make sure we were properly insured for every eventuality.
And find people to do specific jobs.
And organize the timetable for a full-on Workshop that allowed for learning, discussion and plenty of practical experimentation.
So, apart from that and a few dozen other things, there really wasn't much to do.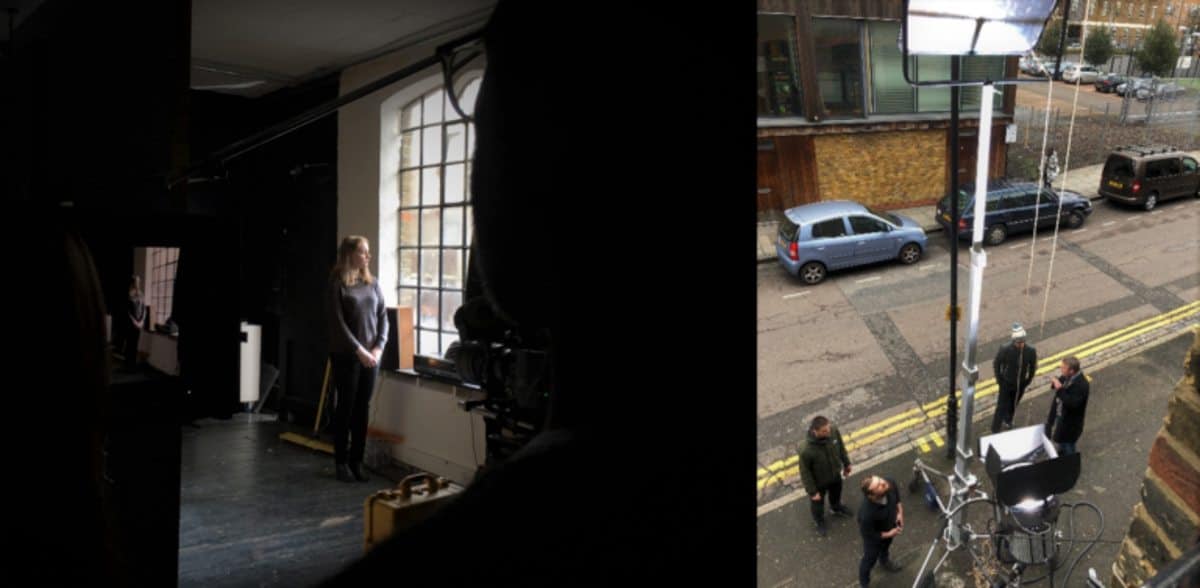 GBCT Patron PIXIPIXEL stepped in. Director, Steve Knight, and his team were enormously helpful. They loaned us a full Alexa SXT package, lighting as per Jakob's list, plus they provided a camera tech to be on hand all day for us, and they delivered and picked it all up again at the end of the course. Result!
In the midst of all this, like all good working freelancers, Tania got a job. So with her mind on what still had to be done for the Workshop and her body on location shooting some pretty heavy-weight material, like all efficient steamrollers, our team continued moving forwards. Then, another nightmare for freelancers – Roger had a back problem and was laid up for a bit. You never know whether you should make a bad taste joke when things like this happen, but he really was amazing. Not sure how he managed it, but he hobbled in and about saying that moving helped. Ouch!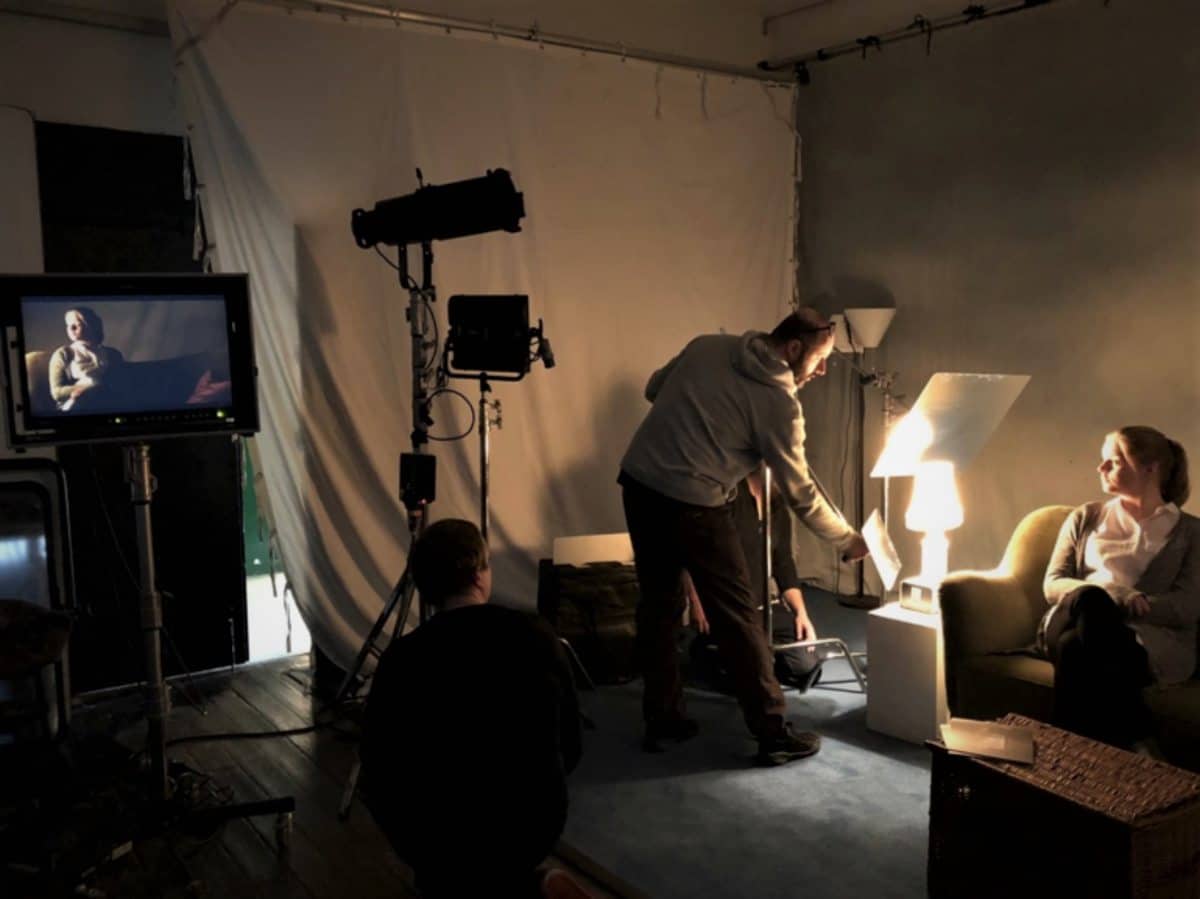 With Jakob in the States and time differences to juggle we decided on an informal and flexible approach to the Workshops and came to a mutual agreement about what would be covered in the course of the day. With the CRLS reflectors winging their way across London and a truck full of lighting and camera equipment due for delivery at Darnley Road Studios, we arranged to collect Jakob from the airport to take him to the studios to view the set Roger, Tania and the team had put together. Sharp intake of breath – but would Jakob like it? Hurrah – yes, he did!
Eventually it was all arranged! By 6pm on Monday – we were as ready as we'd ever be. We even had the use of a super-duper expensive designer sofa as a prop – as long as we just looked at it. No sitting!
Each morning Jakob talked the group through the system, the premise for its development, what Christian Berger himself wished to achieve, followed by a presentation of still images from live sets and video clips. During this time Jakob took questions and there was open discussion about the potential applications of the system, how it could be used in the field and an examination of the images he presented. A bit about the science of light and how it travels, supported by research from the Bartenbach Academy of Light. This was then followed by an introduction to the equipment, how it was developed, best practice for using it, and the effect the four different reflective surfaces have on the quality of light. The rest of each day (the bulk of it) was spent experimenting with light and light sources both interior and exterior (in between the rain!), for day and night, then reviewing and discussing the results.
We originally had a full house booked for both days, then due to work commitments people cancelled and numbers went down by 50%. Then they went up slightly – in the end we had 14 people attending over the two days. The yo-yo effect for freelancers and training!
Feedback from those attending was good – one of the Cinematographers stated:
"I would say that the day was a really …. great opportunity to discuss and explore a different way of lighting."
 If you would like to view some tutorials and find out what other resources are available, please go to www.thelightbridge.com
NEWSFLASH
The Lightbridge has just won the NAB 2018 award of excellence for CRLS – for most innovative product. Chosen from 1750 exhibitors, this game changer in reflective light stood out! Congratulations Jakob and team – well done!