Manaki Brothers Film Festival
The Manaki Brothers International Cinematographer's Film Festival was arranged from 14th to 21st of September in Bitola, Macedonia. It was the festival's 40th anniversary and, established in 1979, it is the world´s oldest and first cinematographer's film festival.
And what a celebration it was. The festival´s anniversary Award For Lifetime Achievement was presented to cinematographers Ed Lachman ASC and Yorgos Arvanitis AFC GSC.
Both also held masterclasses, and Ed Lachman's was well moderated on stage by Nigel Walters BSC.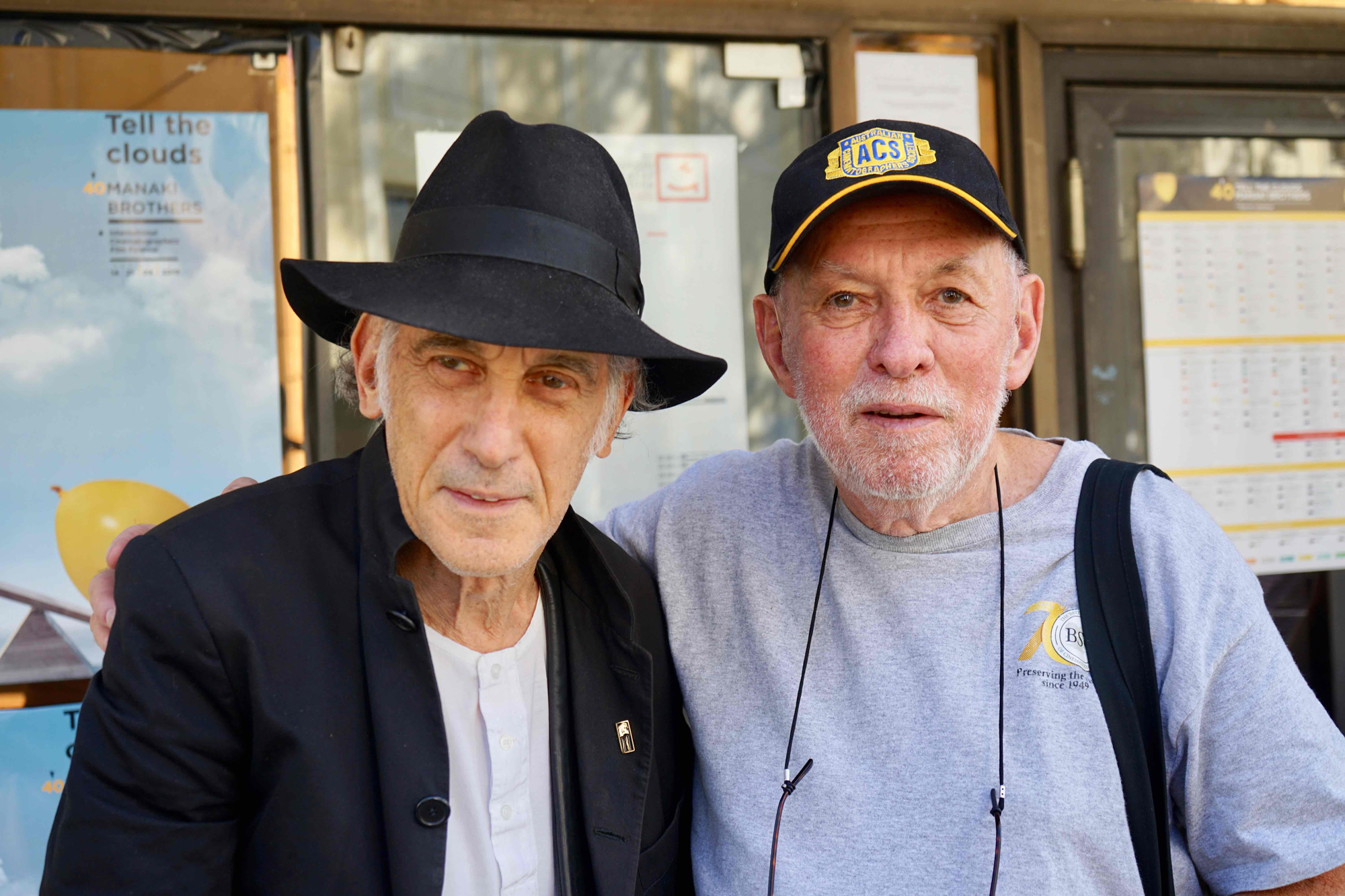 The German award-winning director Fatih Aikin and his cinematographer Rainer Klausmann were also present, and held a masterclass about their films and longtime cooperation.
In total, 110 films were screened during this year's festival, in addition to numerous masterclasses, seminars and other arrangements.
The jury in the anniversary year consisted of jury chair Ed Lachman ASC, and the award-winning Bulgarian cinematographer Kaloyan Bozhilov, the Macedonian cinematographer Femji Daut, the vice president of the Federation Of European Film Critics Nenad Dukic, and the French producer Dominique Welinski.
Hélène Louvart AFC won the Manaki Camera 300 Award for her feature film The Invisible Life Of Euridice Gusmao. Constanza Sandoval ADF won the Manaki Camera 300 Award for her ten-minute short film Monster God, also nominated for the Cannes Palme d´Or.
The Manaki Film Festival is, in addition to screening a great number of great international films, a very valuable place for meeting and networking, and the social events are always numerous. Visitors came from all corners of the world, Australia, North and South America, and, of course, from most European countries.
The IMAGO Balkan Cinematographer´s conference.
Initiated by Nigel Walters BSC during his presidential period in IMAGO, the Balkan Cinematographer´s Conference was arranged for the sixth time during the Manaki Festival, again under Nigel's leadership. Attended by more than 25 representatives from all Balkan cinematographer's societies, and with John Mathieson OAL BSC, Angus Hudson BSC, Ula Pontikos BSC, Ron Johansson ACS and Phil Greenstreet from Rosco as conference guests.
Nigel is also heading IMAGO's Central European Cinematographer´s Conference, during this year´s Camerimage. IMAGO's intention with these regional conferences is to obtain more detailed and extensive information about the special challenges that cinematographers have in the many different geographical areas of IMAGO´s organisation, and to help initiate and support closer collaboration between societies and over the borders in the region. As a result of the Balkan Conference, the cinematographer's societies in the region are now collaborating for an annual Balkan film festival, named Balkam, which is travelling to different Balkan capitals. A festival with arrangements to screen films, for cinematographers to meet and exchange experiences and knowledge, to initiate collaboration between themselves in the different countries, and to present their films to a wider Balkan audiences.
As in the Balkan countries, the same story elsewhere: joined together, their voices and influence will be vastly stronger. In many Balkan countries film and TV production is expanding significantly, but in some others, film production is at a standstill.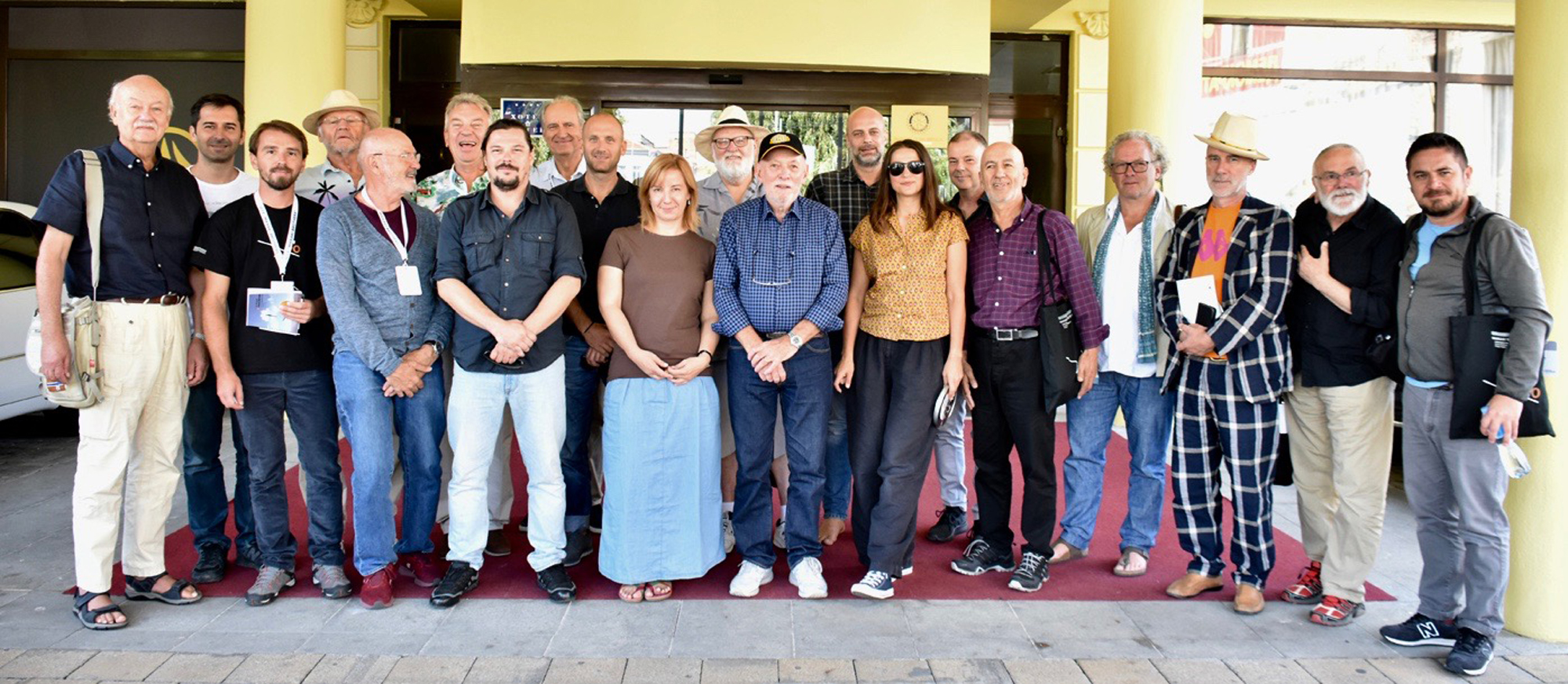 Balkan cinematographers struggle with the same challenges that most other cinematographers do: six-day working weeks, and 14 to 16-hour work days (often more on commercials). Even if such long working days actually are illegal, the control and reaction system is not yet in place to stop such exploitation. In several Balkan countries, cinematographers also have problems getting written contracts and are experiencing that salaries are steadily going down, with the same arguments we all hear from time-to-time, "If you won´t do it, we will find someone else". In the Balkan countries, cinematographers are recognised as authors, but some of the national collecting societies are so weakly organised they have problems collecting money from TV companies, who often are reluctant to pay remuneration anyway, even if required to do so by law. The result is that the cinematographer often does not receive the remuneration, even if they should. But some Balkan societies have started legal proceedings to correct this, and IMAGO will, of course, strongly support any action that will give cinematographers the rights they are entitled to.
Authorship: The way forward
IMAGO had its board meeting during the Manaki Festival. The suggestion from the IMAGO Authorship Committee to significantly increase the focus on the fact that it is time cinematographers get back the control of their images, was unanimously agreed to by the board. A broad information campaign is planned shortly, to be initiated with information campaigns towards producers and other colleagues, and advertisement campaigns in major film business magazines.
The campaign will have the headline "Cinematographers need control of our images", and is planned to be launched during the coming Camerimage in November.
Increasingly around the world, cinematographers experience their images being graded, cropped and changed in post beyond recognition, without the cinematographer even being informed or asked. The aim for IMAGO is to make all of our colleagues in the film industry aware that to grade, crop or change the cinematographer's images without the cinematographer being asked, agreeing, or being present in the grading room, is a derogatory practice that must end.
Working conditions: the way forward
The suggestion from the IMAGO Working Condition Committee to significantly increase the focus on unacceptable working hours and working conditions, was also unanimously agreed during the IMAGO Board meeting at Manaki. 14-16 hour days are the new normal for many production companies around the world. For international cinematographers and for many of our other good colleagues in film production, this is perhaps their greatest concern. The long hours are detrimental to family life, unhealthy, greatly reduce safety on-set, hinder diversity, influence the quality of our images, and hinder satisfactory recruitment to the film industry as a whole. This practice cannot go on!
IMAGO will seek cooperation with all partners in the industry, from sister creative federations to national and international film worker's unions, to form a joint focus on this important problem.
IMAGO activities during Camerimage 2019
Camerimage is moving back to its place of origin, the city of Torun, in 2019.
IMAGO is strongly and actively supporting this festival that is so important to international cinematographers, and will be arranging several major activities this year.
In addition to launching IMAGO´s campaign for cinematographers to regain control of our images, IMAGO is in collaboration with the festival planning panel sessions on the important topics of diversity and green filmmaking.
IMAGO is also, in collaboration with the ASC, arranging a panel on cinematographers' particular challenges when working for the large streaming networks on TV series, and Netflix representatives will participate to inform the audience about their challenges, thoughts and future plans.
IMAGO´s Technical Committee will have meetings with attending camera manufacturers to discuss the need for cinematographers to influence and collaborate when new equipment, cameras and menu operation abilities are planned and developed.
In addition, IMAGO will, during Camerimage, arrange the IMAGO Central European Cinematographers Conference, where increased communication and collaboration between cinematographers in the region and IMAGO will be on the agenda.
The IMAGO/FNF Oslo Digital Cinema Conference
The IMAGO/FNF Oslo Digital Cinema Conference was arranged in Oslo, Norway on the 18th to 20th October. Over 200 cinematographers and IMAGO partners attended, discussing new technology and the future development of cinematography. IMAGO's camera manufacturing partners attended to inform conference participants about their latest developments and plans for the future.
Also in Oslo, the challenges for cinematographers working on TV series for international streaming companies were extensively discussed and experiences shared. Not least the challenges with one cinematographer doing some of the episodes, and then another cinematographer taking over for the next episodes, and the challenges with post, often being done while the cinematographer is another place in the world busy doing new or other episodes.
The IMAGO International Awards for Cinematography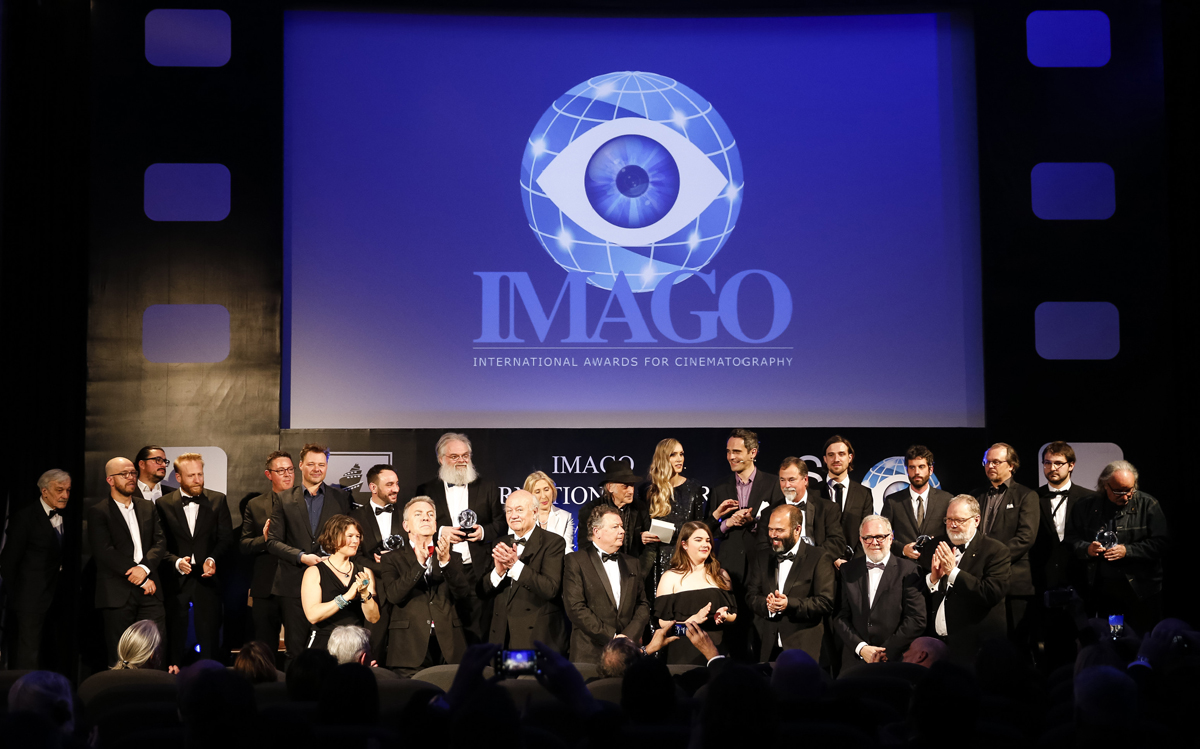 The next IMAGO International Awards for cinematography ceremony will be arranged in Brussels, Belgium, on March 14th 2020. All IMAGO member societies will be asked to submit their nominations, and submission will open November 1st 2019.
During this grand, black tie celebration of the art of cinematography, awards will be given for best cinematography in feature films, TV drama, and documentaries. In addition, awards will also be given for best student film, emerging young cinematographer, lifetime achievement in cinematography, lifetime contribution to the art of cinematography, and the IMAGO Award for Technical Excellence. Close to 250 cinematographers, IMAGO friends and partners are expected to attend.
And, of course, a gala dinner and an all night party will follow the awards show.
Reserve the dates now!
For updates on all IMAGO activities, please register for the IMAGO newsletter at www.imago.org