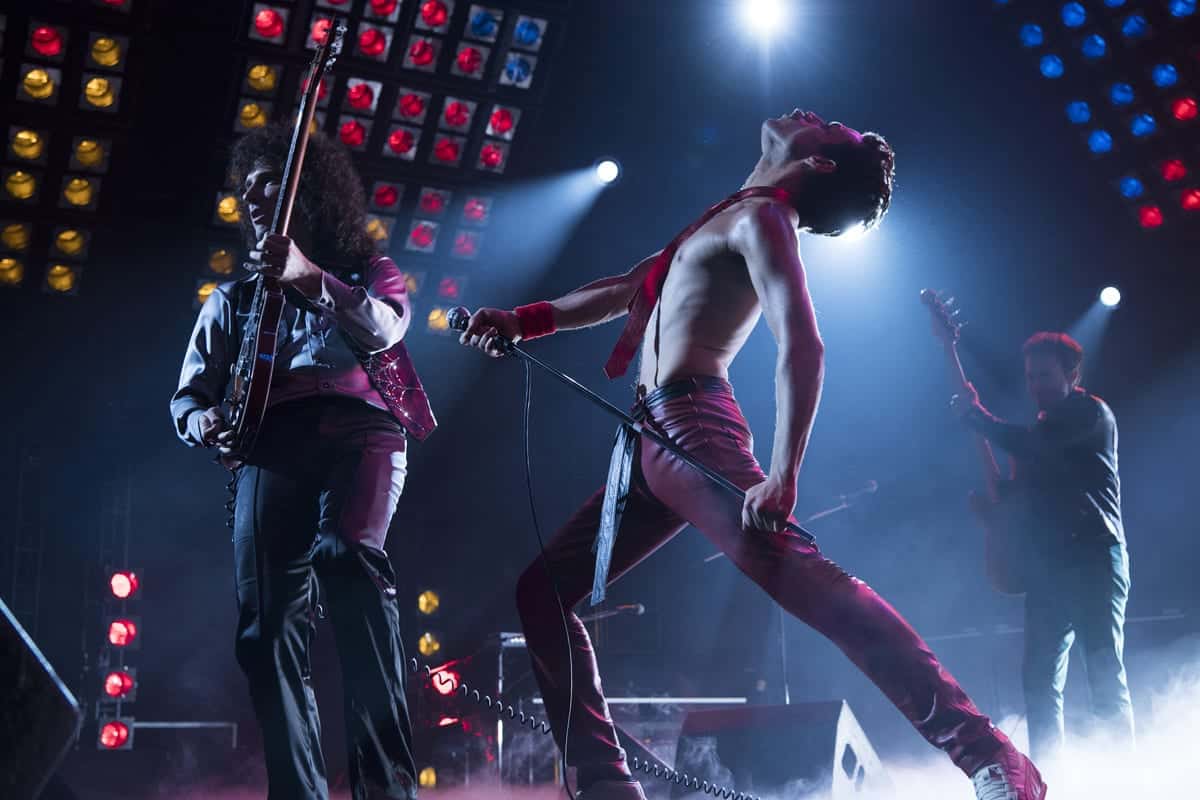 Newton Thomas Sigel ASC chose a full range of original Cooke Speed Panchros, with a slightly new housing and updated mechanics from ARRI Rental UK, to shoot the early years documented in the 20th Century Fox/Regency production of Oscar-winning Bohemian Rhapsody.
Sigel needed to capture the idealistic energy of Freddie Mercury and his future bandmates when he first came to London in 1970. To accomplish this, he used a full vintage set of Cooke Speed Panchros, with a very light net at the back of the lens and a special LUT for the Alexa SXT that was specifically designed for the period. This set-up was used for the entire first act of the film, with Sigel relying mostly on the 40mm lens, with the 25, 32 and 50mm's as secondary lenses.
"It is very golden and romantic, but also a little raw, hand-held and grainy," explained Sigel. "I had used the Cooke Speed Panchros in the past, when they weren't so vintage, and was always fond of the look. While we looked at a few other lenses, we just kept coming back to the Speed Panchros. Combined with the Alexa SXT, the custom LUT and light netting, it spoke to me for early days of the '70s, a romantic/nostalgic kind of look."
But Sigel would need to transition from those early days to a more modern look. To accomplish this transition, the film makes use of Queen's fourth appearance on the BBC's popular TV programme Top Of The Pops in November 1974.
"Their appearance on Top Of The Pops was a good way to make the transition," said Sigel. "I used an ARRI Alexa 65 mixed with Sony Betacam [introduced in 1982] to shoot the 'Killer Queen' set and while there weren't a lot of cameras around, finding tape to record on was even more difficult. But this combination made the transition to Queen's rise to fame less abrupt."
One of the more memorable moments of shooting Bohemian Rhapsody for Sigel was the shooting of 'I Want To Break Free' using 16 and 35mm film. "That video was shot on an Arriflex 35 BL – the exact same camera that photographed Freddie's very last video, just before he passed away."
While many cinematographers can still find the vintage Cooke Speed Panchros lenses available for rent, some prefer a more modern version of the same lens, the Cooke Panchro/i Classic. This range comes with a hardened PL mount and Cooke's /i Technology for frame-by-frame digital information capture, while remaining true to the original look of the Speed Panchros. These T2.2 to T3.2 prime lenses are available in 18, 21, 25, 27, 32, 40, 50, 65 macro, 75, 100, 135 and 152mm focal lengths.
Read more about Sigel's work on the four-Oscar winner Bohemian Rhapsody by clicking HERE