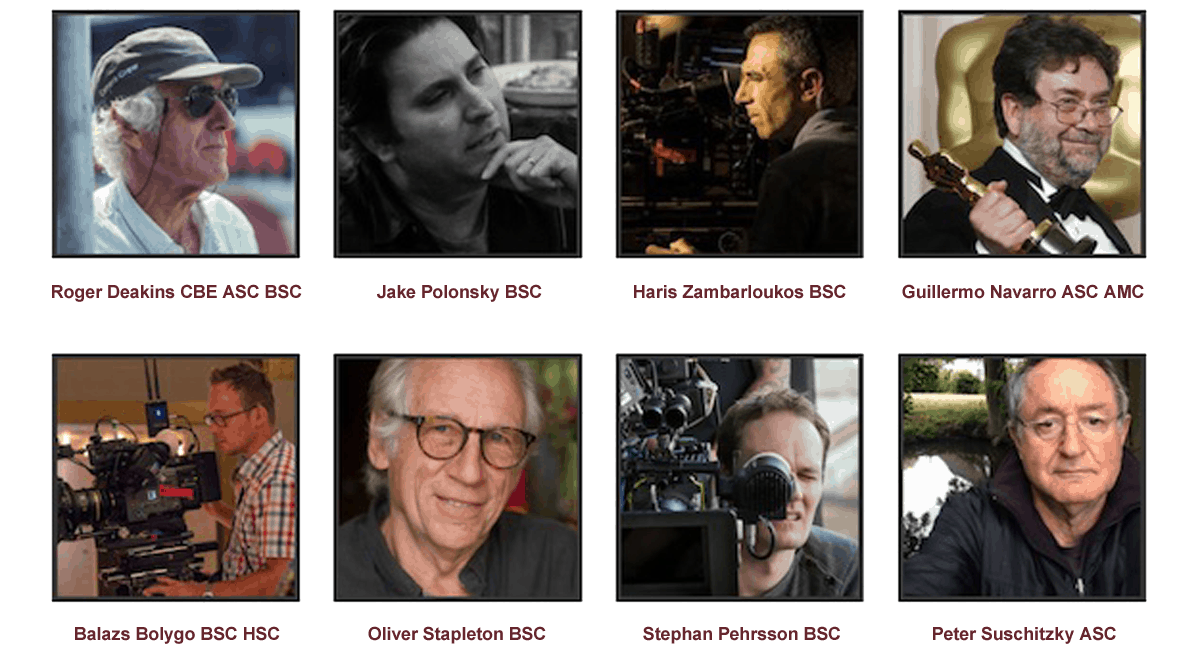 To compliment the 150 + exhibiting companies at BSC Expo 2019, the final seminar schedule has been announced for its 2019 event which is returning to Battersea Evolution on the 1st & 2nd February.
The distinguished line up of presenters at this year's event boasts award winning and renowned cinematographers including two Academy Award winners. Presenting and moderating this year are:
Roger Deakins CBE ASC BSC
Guillermo Navarro ASC AMC
Balazs Bolygo BSC HSC
Peter Suschitzky ASC
Haris Zambarloukos BSC GSC
Jake Polonsky BSC
Oliver Stapleton BSC
Stephan Pehrsson BSC
In addition to the above list of cinematographers, the Expo is hosting a full programme of presentations brought to you from industry experts around the world including:
Sebastian Leske, Product Manager, Sony
Frieder Hochheim, Founder and President of Kino Flo Lighting Systems
Michael Cioni, Senior Vice President of Innovation at Panavision
Kaya Jabar, Virtual Production Supervisor, The Third Floor
Nic Hatch, CEO, NCam
Andrei Austin Assoc BSC, ACO, SOC. Camera & Steadicam Operator
Richard Clarke, Head of CG, Nvizible
Pablo Garcia Soriano, Head of Colour at Mission Digital
Julian White, Gaffer
Shaun Mone, Gaffer
Jimmy Fusil, Creative Technologies, Netflix
Mark Purvis, Managing Director, Mission Digital
Jet Omoshebi, Colourist, Goldcrest
Christian Zak, Head of Colour Science, Technicolor
Sam Margaritis, Managing Director, Digital Orchard
Jo Barker, DIT, Digital Orchard
Bex Hopkins, Head of Production Management NFTS
Sara Putt, Deputy Chair Women in Film & TV, MD Sara Putt Associates
Lotus Hannon, Directors UK
Luke Bradford, Director
Diego Barraza, Director
Daphne Schmon, Director
Emily Carlton, Writer & Producer
Martin Gooch, Director
Registration to the event and the seminars is free of charge. To register, please go online to www.bscexpo.com where you can also find information on how to get to the venue.