Lead image: Credit: ©RÅN studio – Cinematographer Alexander Dynan (left) and writer-director Aleem Khan (right) with Joanna Scanlan as Mary
JOURNEY OF DISCOVERY
As After Love's secrets are unveiled, heightened elements and naturalistic lighting are used to emphasise pivotal moments in an emotional journey and reflect the protagonist's perspective.
Following the sudden death of her husband, Mary Hussain (Joanna Scanlan) discovers he was living a double life. When she crosses the Channel from her hometown of Dover to Calais to visit Ahmed's secret lover Genevieve, Mary also learns he had a son.
After Love – BAFTA-nominated short film writer-director Aleem Khan's first feature – explores grief, betrayal and cultural identity. Produced by The Bureau and backed by BBC Films and the BFI, the poignant film was lensed by cinematographer Alexander Dynan.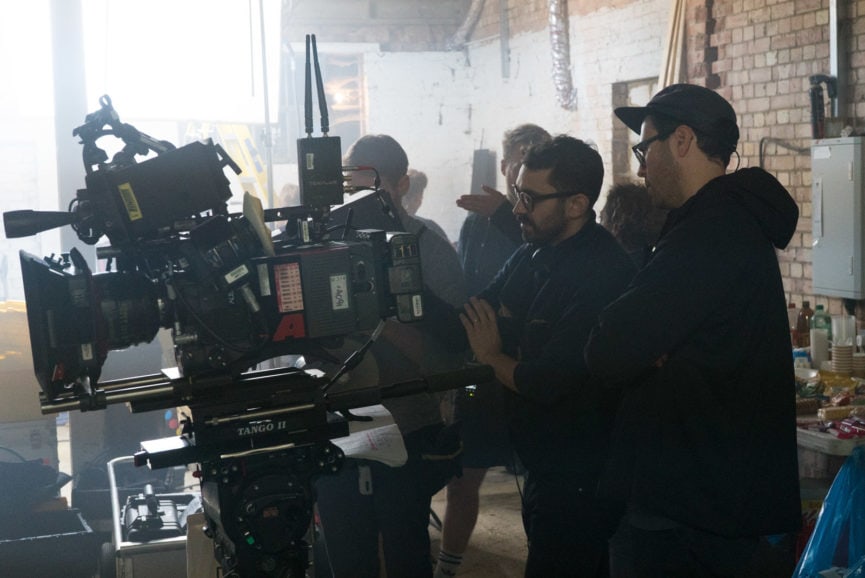 Dynan first met Khan at the 2017 Sundance Institute Directors' Lab which unites filmmaking mentors with talented writers and directors. Although not paired with Khan, the cinematographer gravitated towards After Love's script.
"In 2019, Aleem told me he had the funds for After Love and would love me to shoot it. I flew over from the US the following week. The script had evolved and improved since Sundance," says Dynan.
All through the process Aleem [Khan – Director] frequently asked, 'How can we do this in fewer shots?' That's exciting to hear as a cinematographer. It challenges you to make a point.

DP Alexander Dynan
Khan and Dynan's shared love of European cinema, especially French cinema, influenced the creative choices for After Love. "We enjoy slightly slower cinema that tells a story uniquely and lets you sit with the characters and their emotions," says Dynan.
He saw his role as mirroring and distilling the director's larger references, which included Russian tragedy Leviathan directed by Andrey Zvyagintsev and François Ozon's French drama Under the Sand. Both use heightened elements to reflect characters' emotional arcs, as in After Love.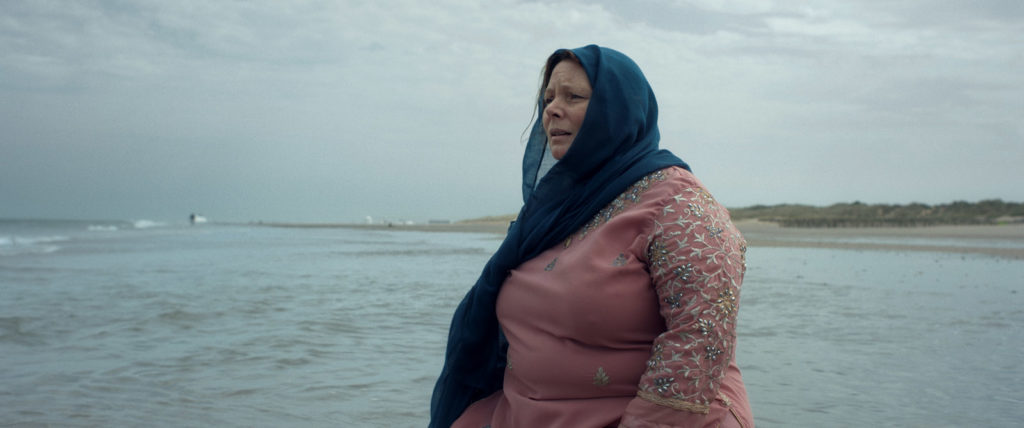 "As Mary goes on her journey, the cinematography tracked that point-by-point emotional process," says Dynan. "We use heightened elements in a powerful scene in which the cliffs are crumbling, emphasising the distress is not just within Mary; the wider world is also reflecting her emotional state.
"All through the process Aleem frequently asked, 'How can we do this in fewer shots?' That's exciting to hear as a cinematographer. It challenges you to make a point."
Khan was impressed by the look of First Reformed, director Paul Schrader's 2017 drama which Dynan shot using an ARRI Alexa SXT. "The framing of that film (1.37:1) wasn't quite right for After Love. We were initially thinking about 1.85:1 or 2.39:1, but then we fell in love with the idea of filming locations such as the cliffs widescreen with the SXT.
"Simon Surtees and Russell Allen at ARRI Rental UK were generous enough to let us use a set of prototype DNA LF prime lenses backed with a 35mm PL mount. When my amazing focus puller David Pearce tested them, we knew they were perfect. Feeling like master primes, they also had a softness and were lighter."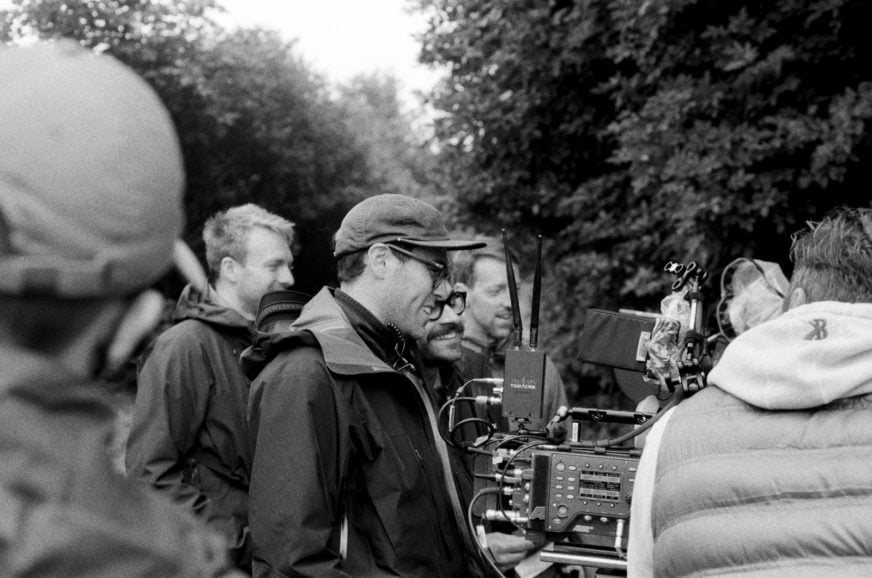 Following three weeks of prep, filming commenced in July 2019, with a week-long shoot in Dover, a week in Calais and another two weeks in London for interior scenes such as Genevieve's house where much of the narrative unravels. The cinematography reflects Mary's viewpoint during her journey's three main stages: her husband's death; her visit to Calais to discover her husband's secret life; and when the three main characters are in Mary's house discovering her life and forming a new kind of family.
This was achieved thanks to a fruitful collaboration with DIT Ash Daniyan. "He's a phenomenal colourist. As colour was so important to the storytelling, it needed to be tracked throughout. We had detailed discussions before shooting and I would view the previous day's stills on my iPad Pro and amend," says Dynan.
The cinematographer also teamed up with long-time collaborator colourist Tim Masick from Company 3. "At the start of working on a film, I call Tim. Collaborating with him lets me set looks from the beginning, ensuring adequate resolution whenever I need to push the images."
Framing and camera movement also emphasised different aspects of Mary's journey. "In Dover, Aleem wanted Mary to feel more isolated. Even though she's with people, she's usually centre-framed with nobody invading her frame. Close-ups and more restricted camera movement came into their own for a cliff scene when we're intensely in that space with Mary."
Discussions between Dynan and gaffer Howard Davidson focused on how light could shape both visuals and story, plus emphasise Mary's emotional state. With a background in documentary filmmaking, Dynan also wanted to explore how best to adopt a naturalistic approach.
"For narrative projects I'm not really interested in cinematography that is super showy and reveals itself. Howard was the perfect partner as he's incredibly artistic and thoughtful. In early lighting tests we started bouncing lights and choosing the right rags. 'Bounce light and lots of bleached muslin' was our mantra," he says.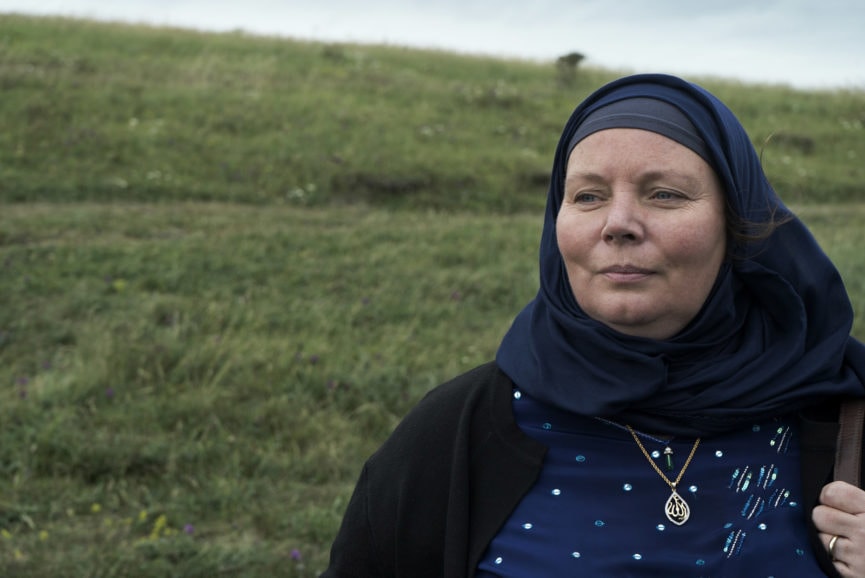 Mary needed to be in a soft bounce light in the first stage of her journey. This light becomes harsher when she travels to Calais and the truth is revealed.
"We introduced warmer colours and more tungsten hues when Mary's life is interrupted by Genevieve and her son Solomon. The framing is wider when they travel to Dover, leaving more space for them to explore Mary's house. The Dover she returns to is warmer than the one at the film's beginning. In the final scene, the trio stand in line together. We pull out to an extreme wide shot of the cliffs, contrasting with the intimate, tight, sterile shots when After Love begins," says Dynan. He highlights the dramatic cliff scenes as some of After Love's most powerful storytelling devices, saying, "Flying Pictures did incredible drone work, especially as some scenes were filmed in challenging weather. The cliff climbing sequence and the final pullback required tremendous skill."