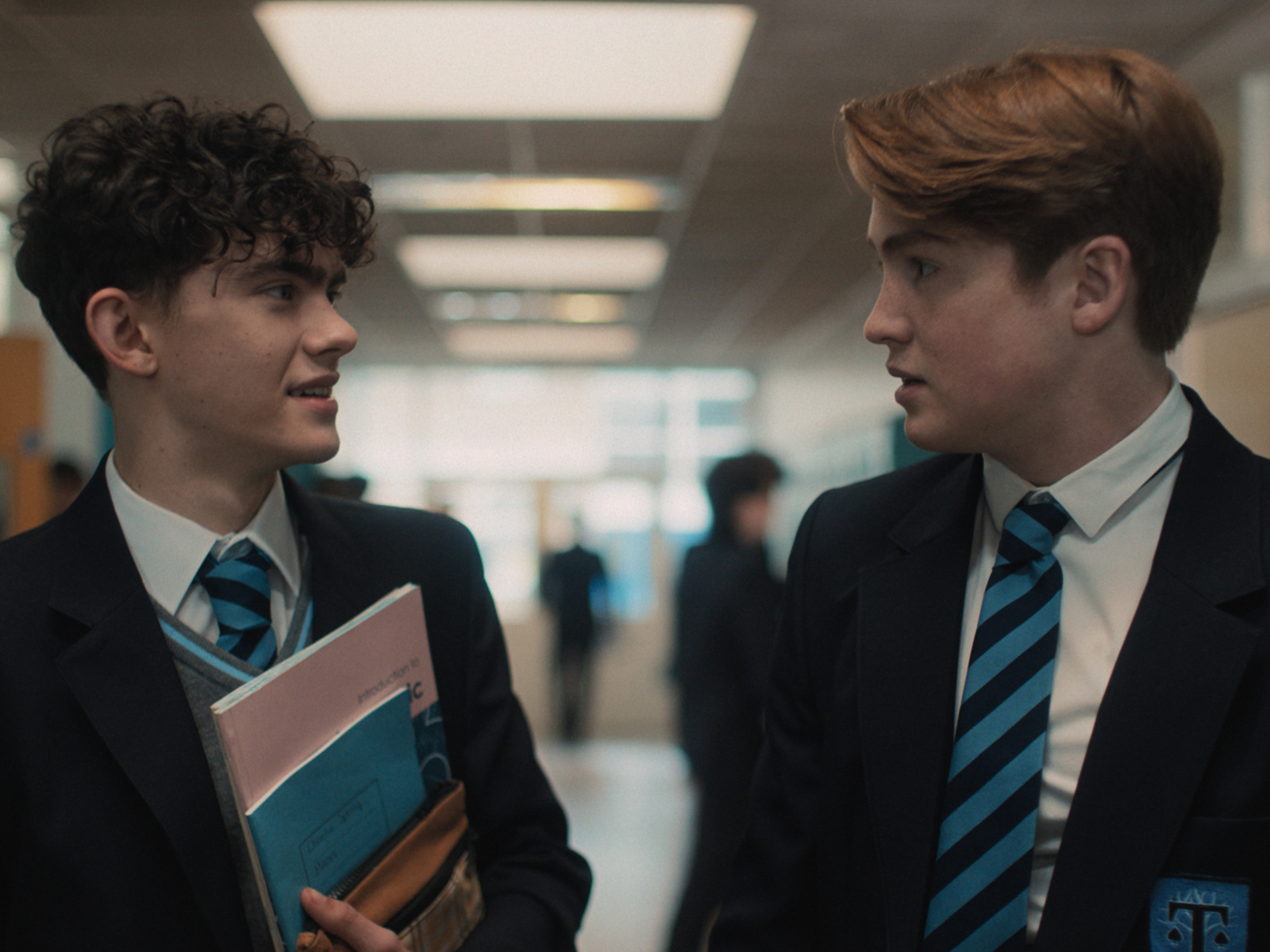 Colourist Toby Tomkins joins long-time collaborator DP Diana Olifirova and acclaimed director Euros Lyn to craft a youthful and authentic look to complement the relatable story.
Heartstopper is the new 8-part series produced by See-Saw Films. Originally a webcomic by Alice Oseman, the story follows Charlie and Nick, who meet at school and become friends before gradually developing a romantic relationship. Oseman adapted the story for the screen.
Director Euros Lyn (Doctor Who, Sherlock, Black Mirror, Daredevil) and cinematographer Diana Olifirova (We Are Lady Parts) wanted to create something vibrant and playful but still natural, enhancing the colours in each scene to best serve the tone and story of the individual scenes.
Tomkins said: "Diana did so much in-camera with colour it was really just a case of harmonising and enhancing what we had. The show plays out over several seasons so we needed to make sure we pushed the colours of the seasons to establish a timeline and arc that complemented the story. Euros also wanted a gradual increase in colour as Charlie's story progresses and we transition from bleak winter to vibrant summer, complimenting Charlie's story arc."
On the unique "Heartstopper Moments", Tomkins added: "These moments of heartstopping love are enhanced with animated graphics in homage to the original graphic novels. The animated elements add a quality of magical joy and it was lovely to see these come to life combined with the palette of the live action."
Cheat spent two days on the first episode and then a day and a half on each following episode. With a fairly tight schedule, efficiency and communication were key to making sure everything ran smoothly.
Tomkins received the material in September, adding: "We created a show LUT for the dailies and on-set which really helped ensure there was a strong mark of creative intent from the start so everyone could see the approximate palette and tone we were going for throughout the whole process. Of course the show LUT was SDR and we were grading HDR so on the first day of the grade we experimented with how to translate that vision to HDR and decide how far we wanted to go with the expanded colour and tonal range."
The infection control and daily testing protocols at Cheat allowed for the director and DoP to be present in the suite throughout the grading process, with the production company and Netflix attending from time to time and some execs reviewing remotely via iPad Pros. Thanks to Cheat's previous experience with remote working, and plenty of testing beforehand, this process worked well.
The show was finished on DaVinci Resolve Studio at 1000 nits on a Flanders Scientific XM311K with a dual Xeon powered triple-GPU Supermicro Linux workstation from Jigsaw24 that chewed through the Arri LF material with ease. It was an HDR Dolby Vision finish The extended colour palette of P3 let Tomkins push more colour into the image, especially in the highlights when combined with HDR.
Heartstopper was released on Netflix on April 22nd.