You've Been Framed
Zac Nicholson /The Rack Pack
You've Been Framed
Zac Nicholson /The Rack Pack
Snooker can be entertaining and exciting. It can also get bogged down in long periods of tactical play. Perhaps because of both extremes it became a huge television phenomenon in the 1980s, and is has now become the subject of a dramatised story in the BBC film The Rack Pack.
Shot by cinematographer Zac Nicholson, it puts equal emphasis on the game's visual appeal and the personal stories of the biggest draws of the time, Alex 'Hurricane' Higgins and Steve 'The Nugget' Davis.
Directed by Brian Welsh and produced by Barney Riesz, The Rack Pack has a very filmic approach, even though it was commissioned by a TV company. There was freedom for this because it is what the BBC calls "an iPlayer exclusive", available only through its Internet catch-up service rather than broadcast in the conventional sense, putting the BBC up against the original programming of streaming services Netflix and Amazon Prime. Nicholson comments that it gave him and Welsh the opportunity to be more ambitious with the look and shooting.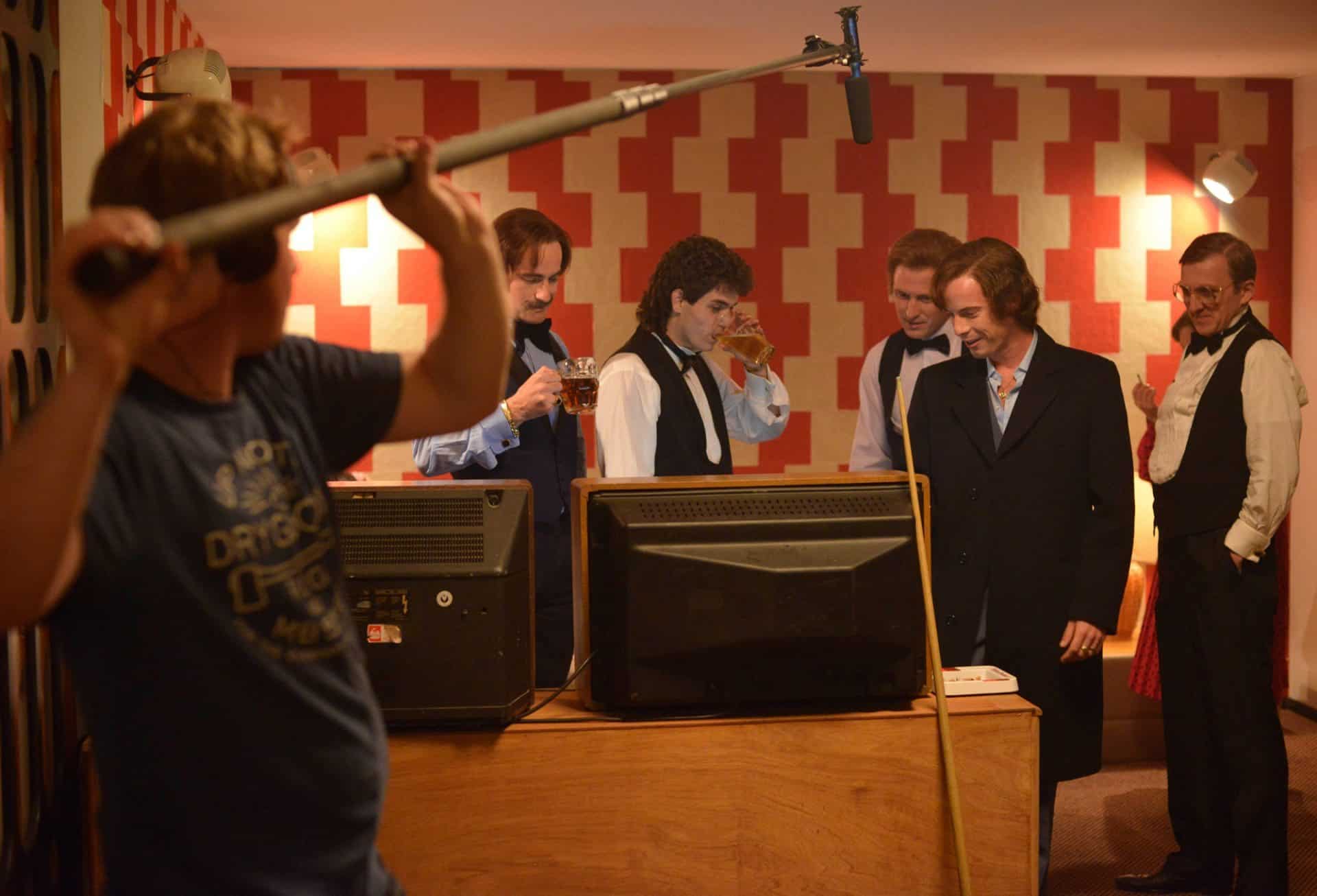 "Straight away we said we wanted to shoot in 2.35:1 ratio," he explains. "In the past it's been almost impossible to shoot letterbox for terrestrial broadcasters. But with this there was no resistance. We would have loved to have shot Anamorphic too, but with the lenses in strong demand there are just not enough sets around. So we made the decision to shoot spherical and crop 2.35:1, which not only suited our budget more but also meant we were able to make a virtue of some of the practical advantages; speed, close focus and the range of focal lengths available."
Nicholson used Primo lenses in conjunction with ARRI Alexa, shooting ProRes. "Primos are a truly wonderful lens, classically beautiful and flattering, particularly in a digital environment where some lenses can feel overly crisp and sharp," he says. "You don't have to work quite so hard to get a softer look."
This, he says, helped to create a filmic look that felt "more organic" and was more suited to the period. The story for Steve Davis (an uncanny impression from Will Merrick) begins at The Lucania snooker club in Romford, owned by businessman Barry Hearn (Kevin Bishop), who became Davis' manager and reinvented snooker as an accessible game. This setting was recreated at the Llanelli club and coaching school run by the 1979 World Champion, Terry Griffiths.
"To get a bit more lighting on to faces we lifted the lights over the tables by about 11 inches, because usually they're low and concentrated just on the table, and added dimmers to every one."
- Zac Nicholson
"The snooker hall is vast space with lots of lovely original period detail and practical lighting that we wanted to use," comments Nicholson. "To get a bit more lighting on to faces we lifted the lights over the tables by about 11 inches, because usually they're low and concentrated just on the table, and added dimmers to every one to give us complete control. We put about half a dozen Panalux TekTile LED panels on the ceiling throughout and also one over the desk in the office where Barry Hearn talks to Steve Davis."
Low light features heavily in the scene in which Higgins (Luke Treadaway), drinking heavily and frustrated at his lack of success compared to Davis, argues violently with his wife Lynn (Nichola Burley). The Higgins' supposed dream house was a real location and the scene shot night for night, conceived as an all-in-one following the actors from the bedroom to the snooker room and back as they fight and ultimately Higgins throws a TV through the window.
"Although it added pressure in terms of available night shooting hours it meant we could use moonlight as a source of light and maintain the sense of darkness and time of day," Nicholson says. "It was quite a large area to cover, seeing both sides of the house. Tenting would have been tricky and we didn't want the house lit up with practicals. So we put a couple of T12s on cherry pickers, one at the front and one at the back of the building. Those, together with one or two choice pracs and a single LED panel, did the job."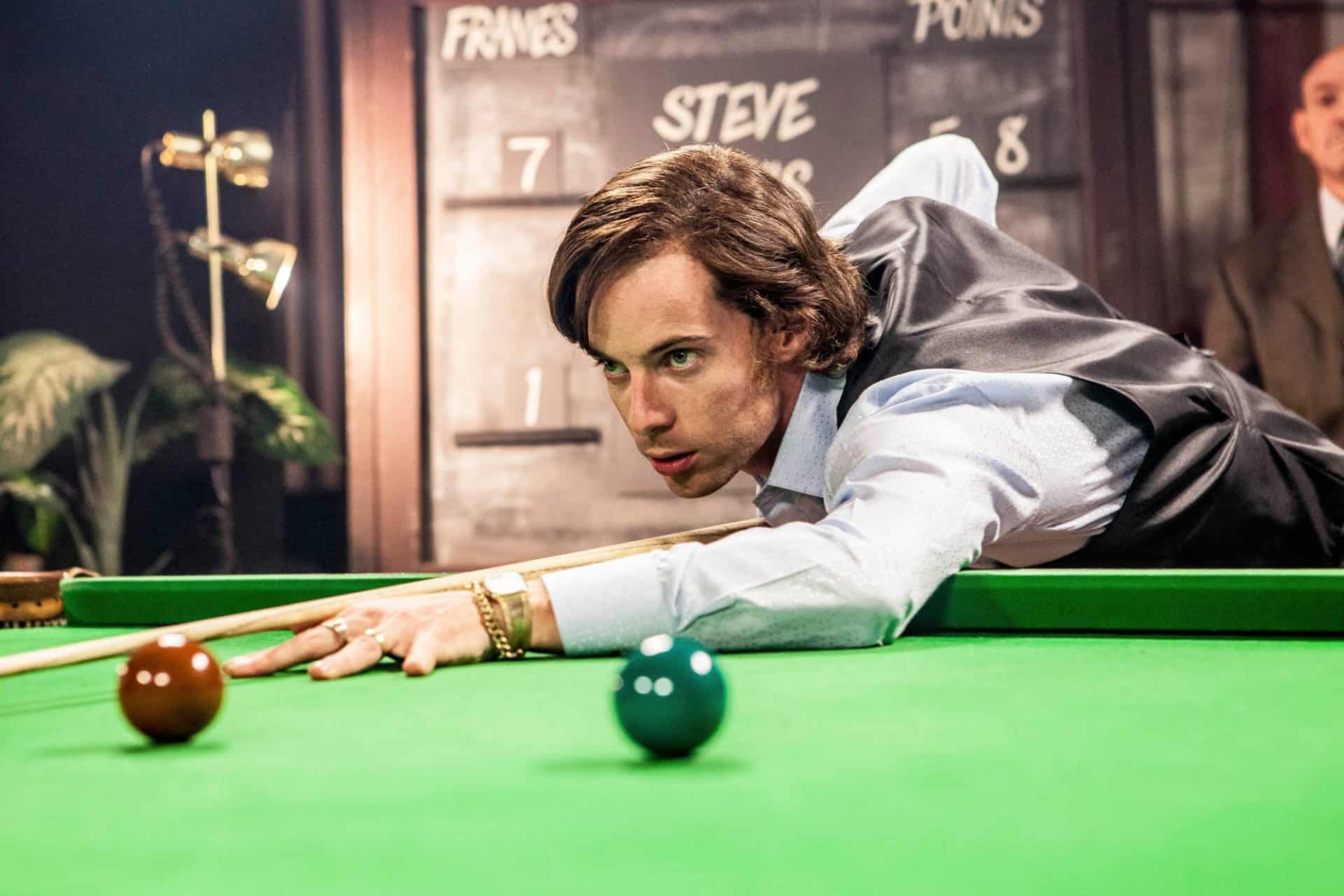 Also conceived as an all-in-one shot was the recreation of a key Higgins match: his come-back against Jimmy White (James Bailey) during the 1982 World Championship, which he went on to win. 'The Hurricane' was so named because of his fast, restless playing style, something Welsh and Nicholson were keen to capture.
"We worked on the idea that Alex Higgins never stops moving, he's always fidgeting," Nicholson explains. "So Brian wanted the camera always to be on the move with him, particularly when he's playing."
To achieve this there is what Nicholson describes as "tons of movement", with 360-degree shots and "a lot of Steadicam". This was operated primarily by Pete Robertson (with some additional sequences by Paul Edwards), who also alternated A- and B-camera with Nicholson. Although Luke Treadaway did have some snooker training for his role, and a professional player was with him whenever he played, there was the realisation that he would not be able to fully-perform the rapid-fire clearance Higgins pulled off during that semi-final.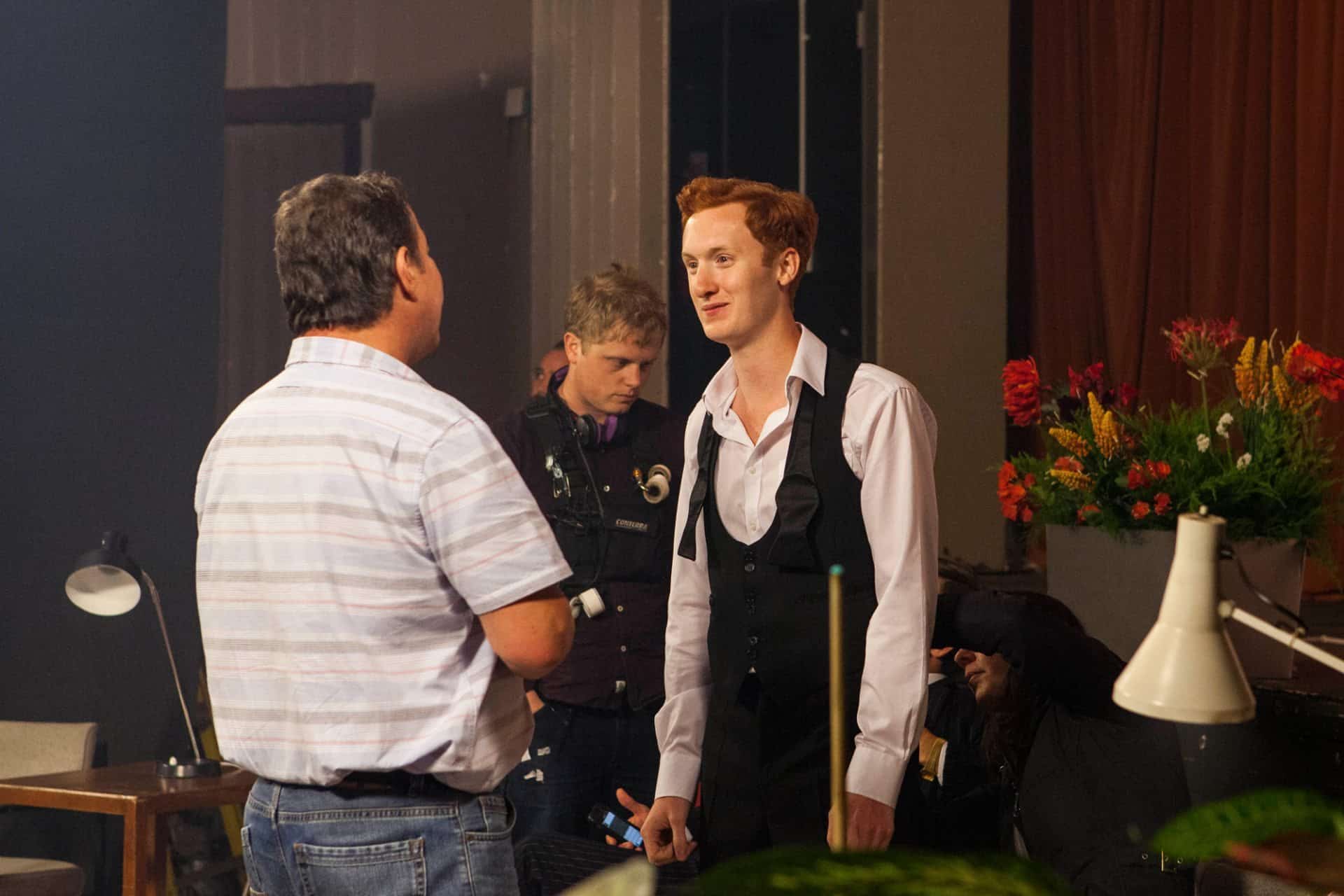 "We had to sell the concept that Luke was making the pots for real so we thought there was a great opportunity for a really convincing visual effects sequence recreating in detail the actual break," Nicholson says. "We set up without any balls and laid out the table with white dots where the cue ball would be. The shot was mapped out in prep using Steadicam constantly on the move to get interesting angles on each pot, as well as the reactions of Jimmy White and Lynn, and then moving back to Alex making the break. Justin Hutchinson Chatburn produced the previs from our map and Daniel Cullen later did the digital compositing."
In keeping with the cinematic ambitions of the film to match the filmic look of Netflix and Amazon Prime, Nicholson says Welsh wanted "a bit of Hollywood" when the various players were waiting to enter the arena at the Crucible Theatre, venue for the World Championship.
"They step into light," he says. "We also continued that idea in a contrasting situation at the end of film after Alex has a breakdown on live TV when he went out in the first round of the 1990 Championship. We put a rig into a corridor at the studio in Swansea where we recreated the Crucible and after an argument with Steve Davis and being pursued by the press, Alex walks into a similar brilliant white light."
But it is one that symbolises his burnout and decline, rather than the limelight of before. As Zac Nicholson concludes, playing to the audience was the downfall of Alex Higgins, the People's Champion. This is dramatically conveyed in The Rack Pack, which is available on iPlayer for another ten months.