Cooke Optics will unveil the first of two zoom lenses at NAB 2016. The new Cooke 35-140mm Anamorphic/i zoom is a true, front Anamorphic with oval bokeh throughout zoom and focus. The patented optical design brings together a combination of attributes that allows shooting from very wide angle to telephoto, with a 4x zoom ratio. The colour and depth-of-field characteristics are matched to the Anamorphic/i primes and the lens includes /i Technology for metadata capture. A second front Anamorphic zoom is to be announced soon.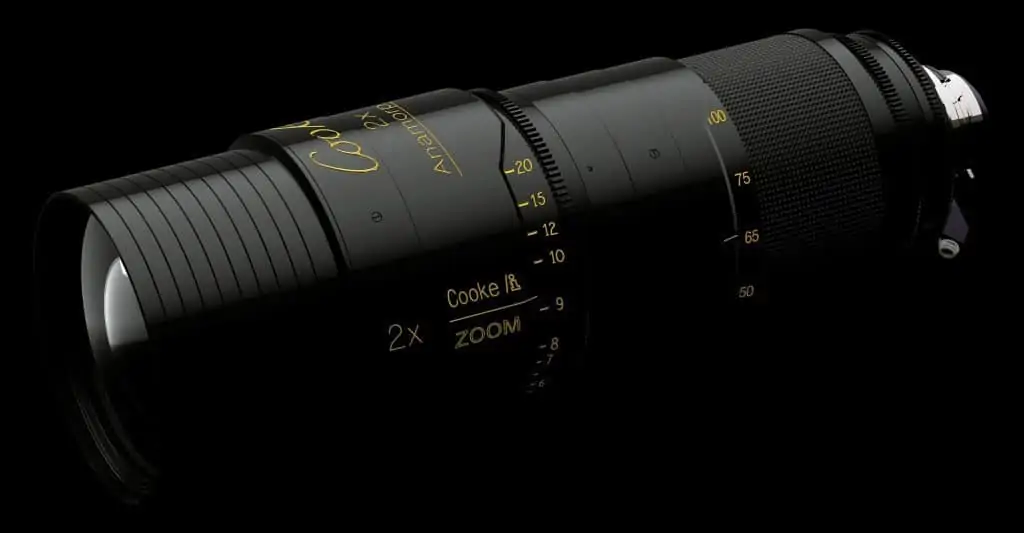 Cooke will also present the 300mm Anamorphic/i lens, marking the completion of the original ten-lens prime Anamorphic/i set, featuring focal lengths from 25mm to 300mm. This follows the launch of the 65mm Macro lens at IBC 2015 and the 180mm displayed at BSC Expo in January 2016. Additionally, lenses from the 5/i, S4/i and miniS4/i lens ranges will be showcased on the stand in Las Vegas.
Cooke lenses are chosen by cinematographers for their speed, precision and unmistakable 'Cooke Look'. This will be further demonstrated at NAB 2016 through the promotion of the CookeOptics.TV web channel, which was launched at IBC 2015. The free-to-view online channel highlights renowned cinematographers sharing invaluable advice and behind-the-scenes insights. The latest additions to the site include an interview with Ed Lachman ASC who won the 2015 Camerimage Golden Frog his work on Carol.
In further news, ZGC, the American distributor for Cooke Optics, has appointed Rich Eilers to the role of director of sales. Eilers brings 25 years of TV production experience the company having worked exclusively with Canon in a variety of senior sales roles. He most recently served as Canon's director of sales for its TV production group, overseeing sales and relationships with the major TV networks in the US. He was involved in the launch and establishment of the Cinema EOS business for Canon in the US, as well as the introduction of the Canon Electronic Cinematography in the early/mid 2000s. He was also the involved with Canon's support of major sports events including Super Bowl and the Olympics, and is a three-time recipient of the Sports Emmy award with NBC as part of its Outstanding Tech Teams at the Beijing, Vancouver, and London Olympics.