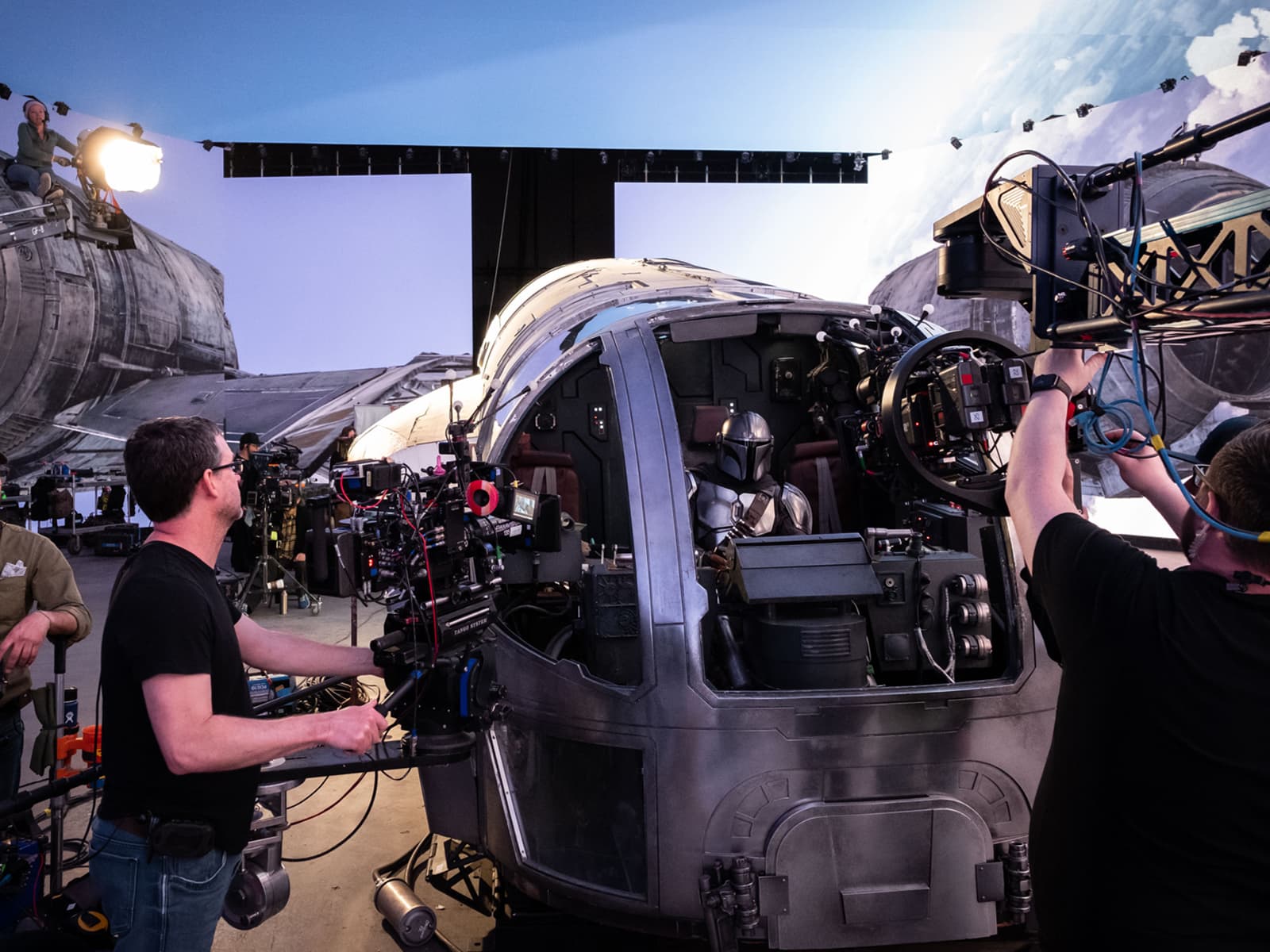 At the core of every project that ILM has utilised performance capture for over the last few decades lies a technology that helps push the boundaries of visual effects: Vicon motion capture systems.
The latest example of this work is one of ILM's most challenging and ambitious projects ever: The Mandalorian.  Following the Emmy Award-winning season one, the latest season of The Mandalorian pushes the thrilling ride for fans to new heights, all thanks to ILM's ground-breaking StageCraft technology that achieves a giant leap forward in filming techniques. 
Working with Vicon, ILM has evolved well beyond traditional VFX motion capture to become a key player in virtual production. With The Mandalorian, filmmakers Jon Favreau and Dave Filoni have been explicit in their desire to "bring Star Wars to the screen in a new way." With the scope of the series only increasing with the second season it was crucial that the actors and viewers not only experience a huge range of new worlds — but truly believe in the reality of the worlds being created and are able to build emotional connections with the characters. 
This ambition has required new filming techniques to be rapidly developed and deployed — chief among them virtual production techniques including camera tracking for in–camera VFX (ICVFX). Allowing the creative team and the actors themselves to better visualise the environments on shoot day is paramount. Production teams previously had to imagine the final scene while using green screens to shoot, with visuals applied in post-production after the fact.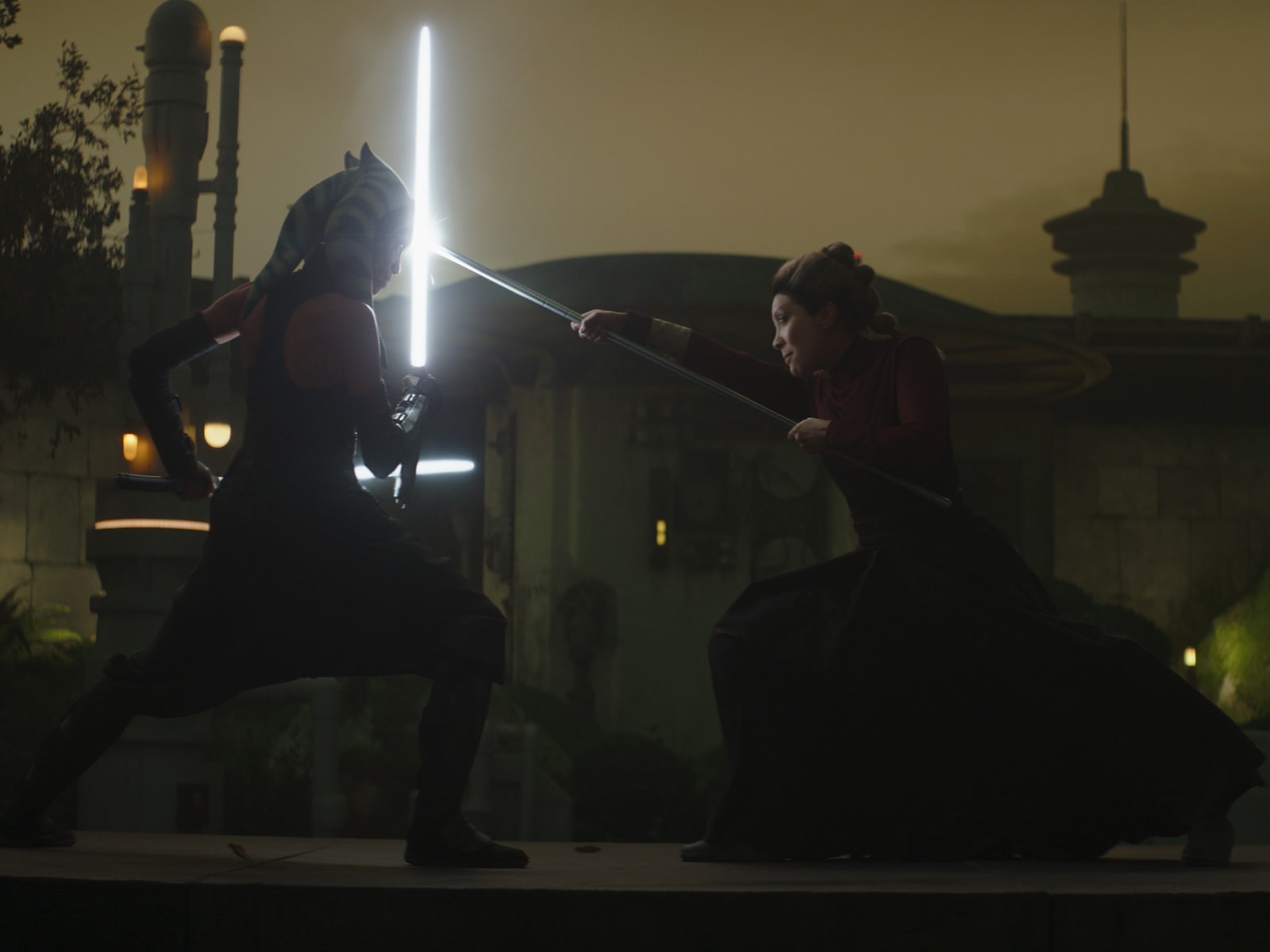 ILM has invested heavily in leading the way with these techniques – and projects such as The Mandalorian and George Clooney's feature The Midnight Sky have been a tour de force of just what is possible with virtual production. Motion capture technology in a virtual production pipeline is a crucial component in making these endeavours a reality. Vicon's technology has allowed ILM to recreate the universe of Star Wars in compressed time with 60 different live environments, which they can use over and over again. 
One of the biggest leaps forward has been real-time capture in the volume itself, which requires high-resolution cameras and large frustums. The latest Vicon hardware has enabled ILM to accurately track cameras on set while moving about no matter if the camera is handheld, on a crane, a Steadicam, or some other support equiptment. This has helped to create a 360 degrees virtual production environment at large scale such as ILM's pioneering StageCraft LED volumes, enabling them to capture a whole new category of shots while successfully blending photoreal visual effects with live action, which previously wasn't possible. 
For Rachel Rose, ILM R&D supervisor, who oversees the studio's developments for virtual production, the success of The Mandalorian and all ILM projects requiring motion capture owes much to the collaboration: "Since day one Vicon has enabled us to do things that were never possible before — and that's as true today as it was in the '90s. Vicon's technology and hardware have constantly advanced throughout our relationship, and the processing power available to us with their technology is like no other. We can deploy and always count on Vicon's tech as it's such reliable, robust hardware requiring only a quick calibration."