Shooting Star
Clapperboard / Tony Pierce-Roberts BSC
Shooting Star
Clapperboard / Tony Pierce-Roberts BSC
Affectionately known, far and wide, by the simple diminutive "TPR", British cinematographer Tony Pierce-Roberts BSC has the best part of 50 motion picture and TV narrative credits to his name, with landmark productions featuring in a successful career path and garnering the highest accolades along the way.
Pierce-Roberts was double Oscar, BAFTA, ASC and BSC award-nominated for the Merchant Ivory productions Howards End (1982) and A Room With A View (1985), securing wins from the BSC for Howards End, along with Evening Standard British Film Awards and NY Film Critics Circle awards for A Room With A View. His gongs also include BAFTA wins for BBC2 Playhouse (1981) and Tinker Tailor Soldier Spy (1979). Some of his other notable credits include Voyage Round My Father (1982), The Good Soldier (1983), The Remains Of The Day (1993) and Underworld (2003), to name just a few.
"Shooting, especially movies," he says, "is a job I love, and I want to continue for a long as I can."
Pierce-Roberts hails originally from Birkenhead, Cheshire, but moved with his family to Southern Rhodesia, now Zimbabwe, at age of 11. His first job, aged just 15, was with the Central African Film Unit, which produced big game and wild animal documentaries. After completing national service at 18, he continued to work in films and television and, having worked with film crews visiting from the UK, he had the idea to return to the UK and successfully applied for a job at the BBC in Ealing. It was the start of a 13-year stint that saw him rise to the role of cameraman, and to photograph notable BBC productions including Days Of Hope (1975) and the seven-part series Tinker Tailor Soldier Spy (1979), for which he won a BAFTA.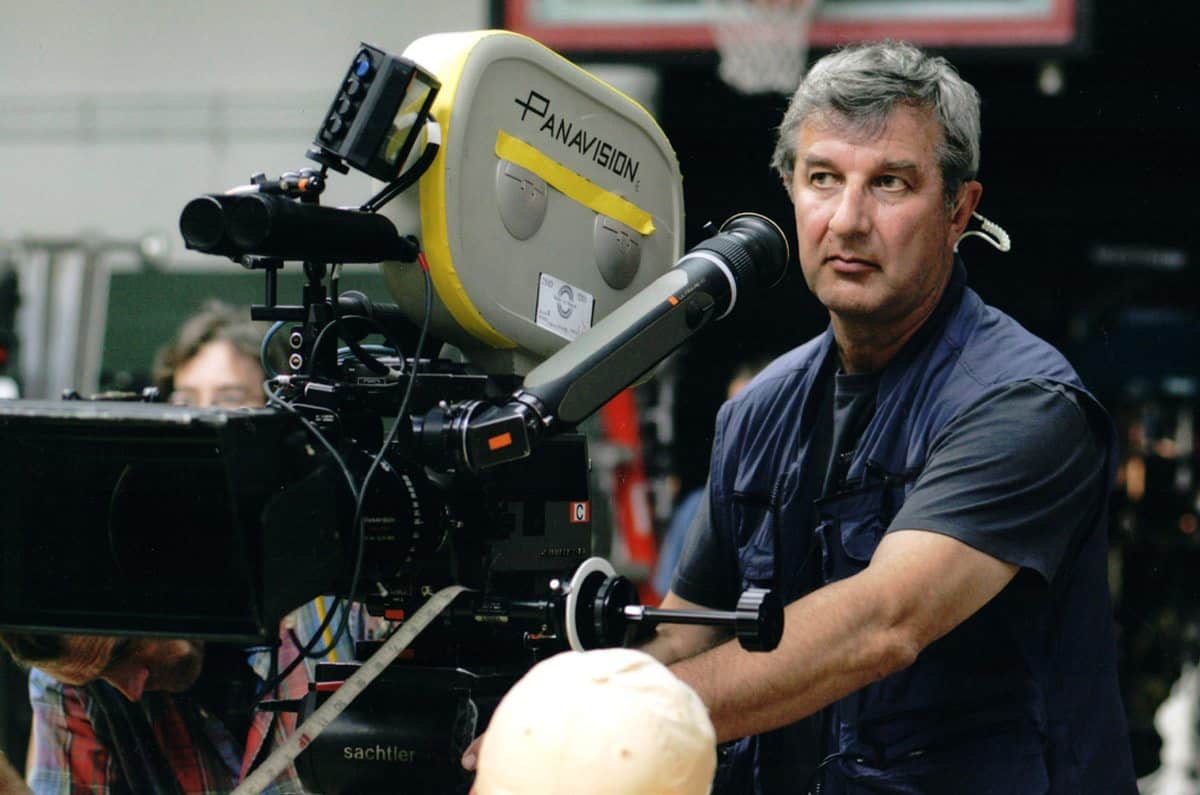 Pierce-Roberts decided to leave the corporation in 1980 with the aim of spreading his wings as a freelancer and shooting more on 35mm. After working briefly for Granada Television, and shooting commercials, he moved into features, making his debut with Moonlighting (1982), Jerzy Skolimowski's acclaimed drama about a Polish contractor and his immigrant workmen in grimy workaday London, starring Jeremy Irons, which was nominated for the Cannes Palme D'Or.
"I was very pleased to be able to use the latest Fuji 250ASA, medium speed, film on Moonlighting," remarks Pierce-Roberts. "Kodak at that time had only one speed of filmstock, at 100ASA. Using the new Fuji film meant we could shoot at lower light levels, in a semi-documentary style, which I felt was appropriate to the subject."
It was the start of a stellar rise. His work on Handmade Films' A Private Function (1984), directed by Malcolm Mowbray and co-written by Alan Bennett, attracted the attention of director James Ivory, and his producing partner Ismail Merchant, and Pierce-Roberts was quickly signed to photograph the period drama A Room With A View as cinematographer.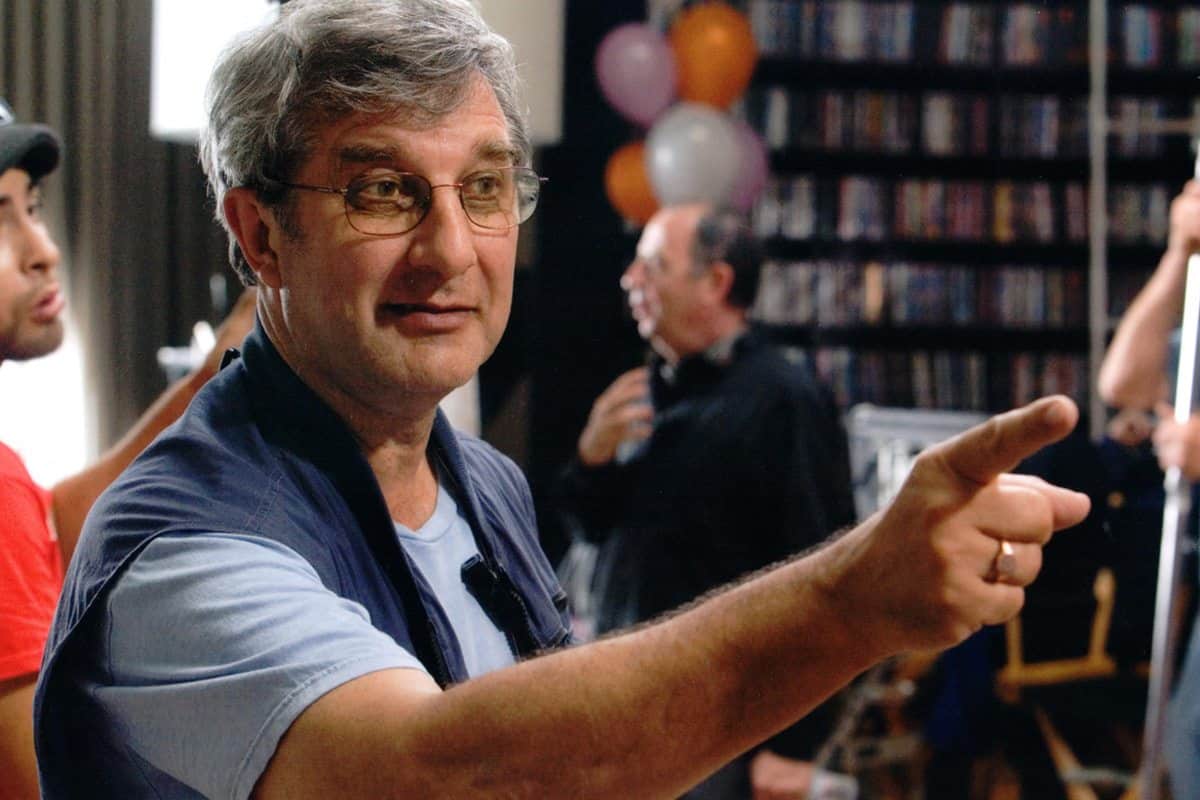 "For me, in deciding on a project, the most important consideration has always been the quality of the original script."
- Tony Pierce-Roberts BSC
Looking back on the production, Pierce-Roberts recalls, "James Ivory said, somewhat apologetically, 'Do you know the most exciting thing to happen in a Merchant Ivory movie is a tea party?', as though to put me off. Shortly afterwards, however, I found myself knee-deep in fake blood in the Piazza Signoria in Florence, courtesy of an enthusiastic Italian first assistant and some very keen extras."
Working within a tiny $3m budget, the sumptuous compositions and rendering of idyllic Tuscan locations he created for A Room With A View, changed Pierce Robert's life completely – getting him recognised by American, and other producers, and triggering an international career encompassing a broad range of styles on UK and Hollywood productions, as well as a further six Merchant Ivory productions.
"For me, and Merchant Ivory, Tony was a momentous discovery," said Ivory. "In all he shot seven of our features (as well as some of my commercials) at the apex of our box-office success and critical endorsement – from A Room With A View through to The Remains Of The Day (1993). With every film his work became more ravishing. It would be the greatest pleasure to team up with TPR once more."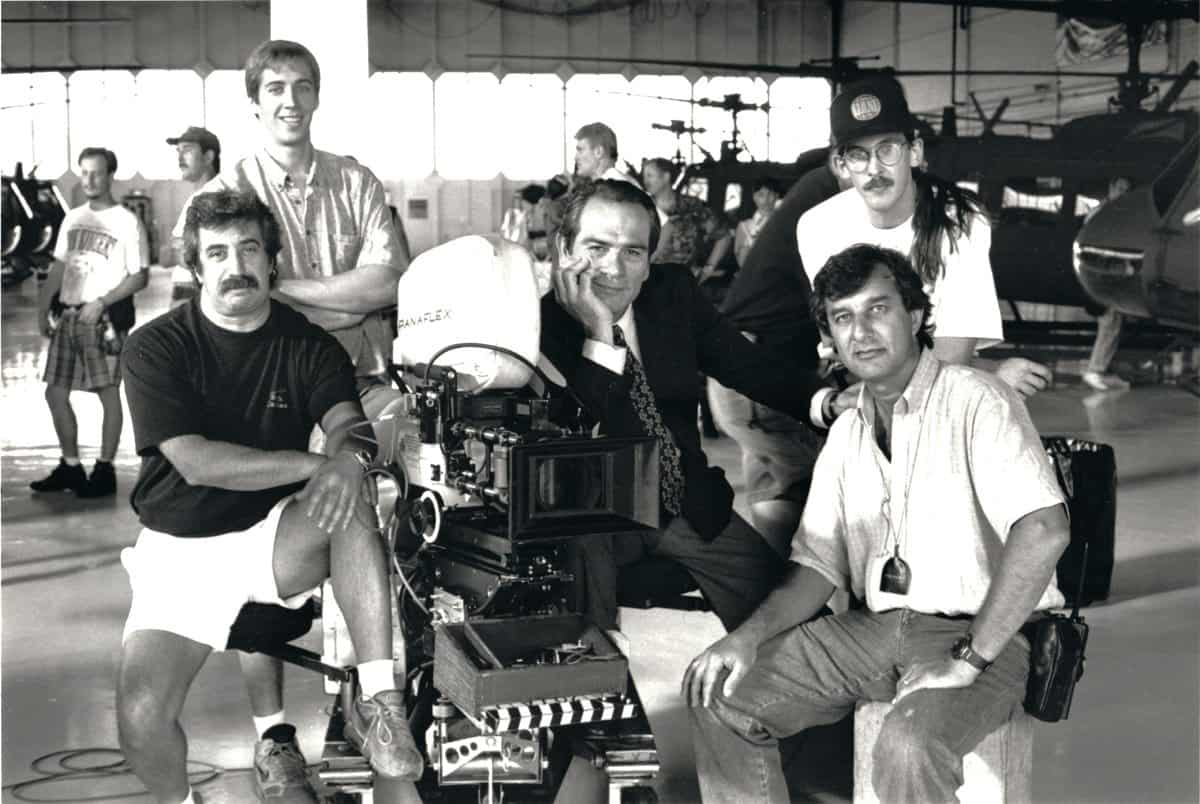 For Merchant Ivory's Howard's End (1992), Pierce-Roberts effectively blended lush pastoral landscapes with scenes of dingy urban confinement. For Joel Schumacher's Mafia thriller The Client (1994), and Barry Levinson's powerful drama, Disclosure, starring Demi Moore and Michael Douglas, Pierce-Roberts gave both movies the big screen treatment in Anamorphic, shooting both in the US.
"Stylistically one of the things we tried to achieve on Disclosure, was a sense of paranoia on the part of Michael Douglas's character, by utilising glass partitions in the set to put in shadowy, moving reflections to isolate him," recalls Pierce-Roberts.
Other highlights of Pierce-Roberts's varied credits include: WW1 drama The Trench (1999), featuring the now famous Daniel Craig; the ground-breaking Dinotopia (2002) TV series, which garnered both Primetime Emmy and VES Awards; Oliver Parker's The Importance Of Being Earnest (2002), the first film to come out of the newly-invigorated Ealing Studios; Len Wiseman's vampire warrior Underworld (2003), shot in Budapest, which successfully kicked off the long-running horror action franchise; Andrzej Bartkowiak's sci-fi action adventure Doom (2005), starring 'The Rock' Dwayne Johnson; Irwin Winkler's post Iraq soldier's story Home Of the Brave (2006); and Paul Weiland's romcom Made Of Honor (2008). Most recently Pierce-Roberts shot the teen horror flick Vampire Academy (2014) for director Mark Waters.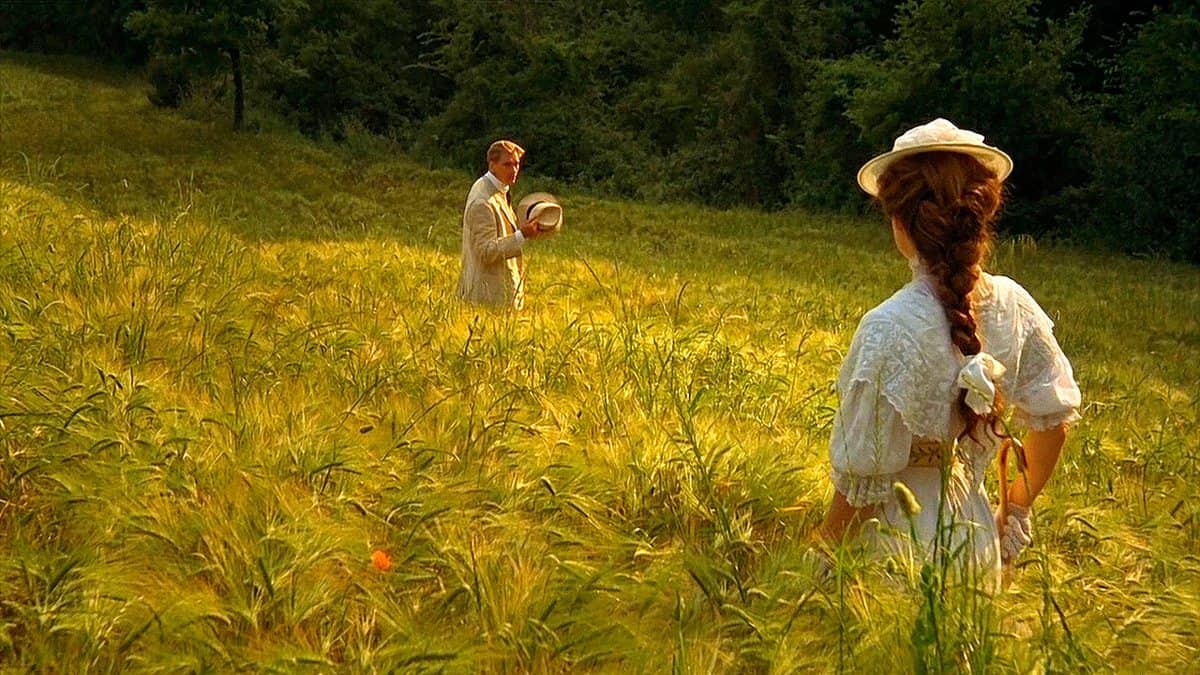 "For me, in deciding on a project, the most important consideration has always been the quality of the original script," says Pierce-Roberts, "and I have been lucky to have been able to work on projects with wonderful writers such as Kazuo Ishiguro, Alan Bennett, William Boyd, John le Carré, Barry Levinson, Ruth Prawer Jhabvala and Stephen King.
"One of the great things I learned early-on, especially from Jim and Ismail on the Merchant Ivory productions, was the value of working, where possible, with the same collaborators. In England, I worked on many films with my gaffer Tommy Finch, with either Malcom Huse or Darren Quinn as my key grips, and John Bailie or Rawdon Hayne as my focus pullers. In US I've always used Pat Murray as my gaffer and John Janusek as key grip."
Peirce-Roberts lives in Norfolk, East Anglia, dividing his time between there and London, where the beauty of his images lives on. As he explains, "I suppose I am identified with A Room With A View more than any other of my projects. I recently had the pleasure of remastering it in 4K and think it looks better than ever."