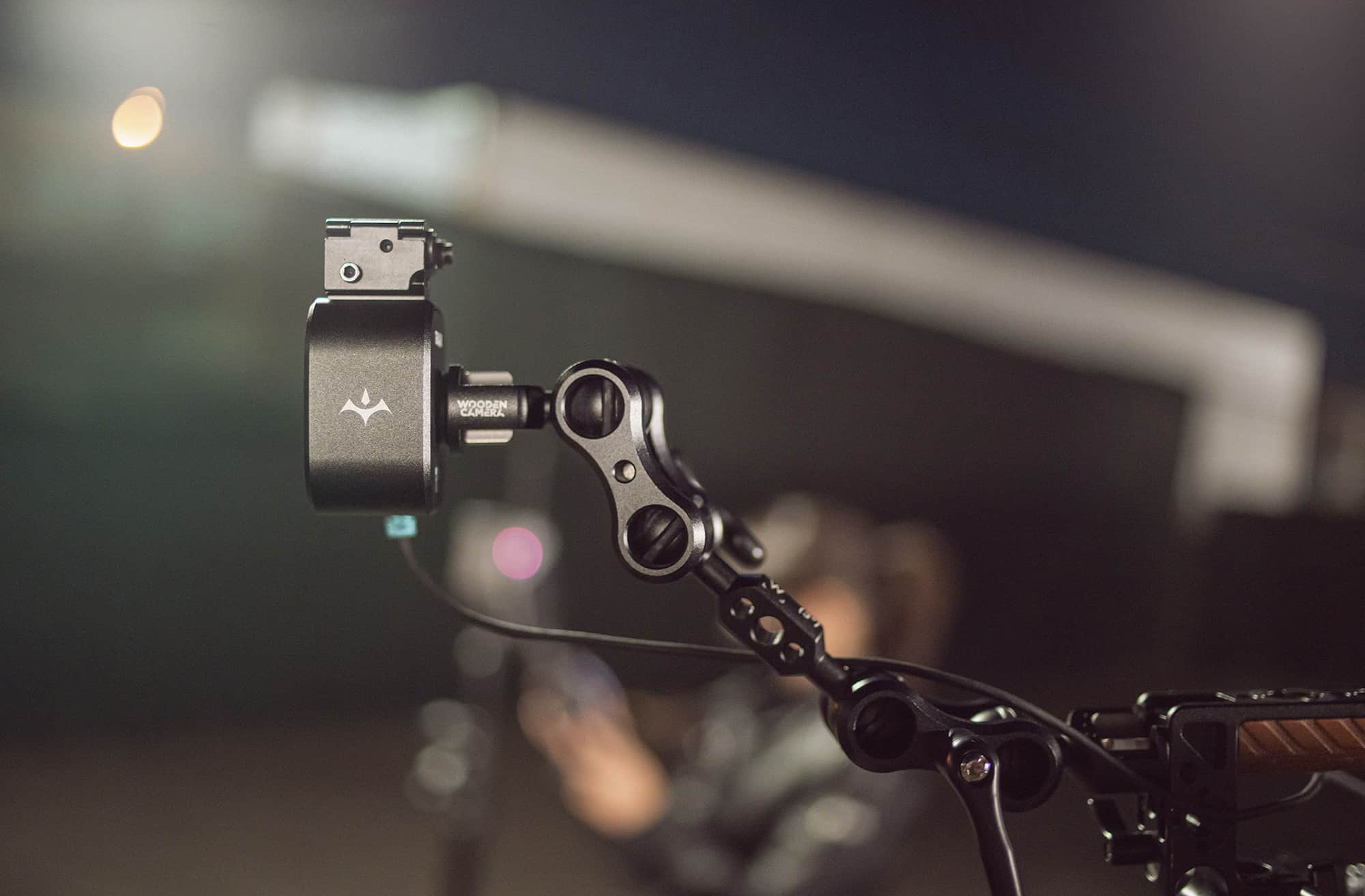 Teradek has announced the TOF.1, an affordable, lightweight infrared rangefinder for the RT wireless lens control system. It provides focus pullers with accurate, real-time distance measurements between a camera's focal plane and the subject being filmed, allowing precise focus accuracy.
TOF.1 also unlocks a new autofocus function that can continuously track a subject and instantly adjust the lens motor. It features an IR sensor array that can detect objects within a line-of-sight distance up to 80ft (25.4m). An included detachable Laser Sight can be centred to the sensor's field of view to achieve pin-point accuracy. Both power and control are provided with a single control cable to the MDR.X lens control receiver, and TOF.1's distance readouts are displayed on paired CTRL.1 or CTRL.3 wireless handheld lens controllers, as well as on connected SmallHD monitors.
With a sensor refresh rate of 60 measurements per second, every subject movement is registered and proximity readouts are provided in real-time. Connect either lens controller with any compatible SmallHD monitor and activate PageOS 4 RT Overlays to view on-screen distance readouts, which can be adjusted in size for a customised monitoring workflow.
Once TOF.1 is properly calibrated with MDR.X, autofocus is activated with a simple on/off toggle. A specific focus tracking point is selected by the operator, and subject proximity information from TOF.1 is used for instant adjustments by the lens motor to maintain constant critical focus.