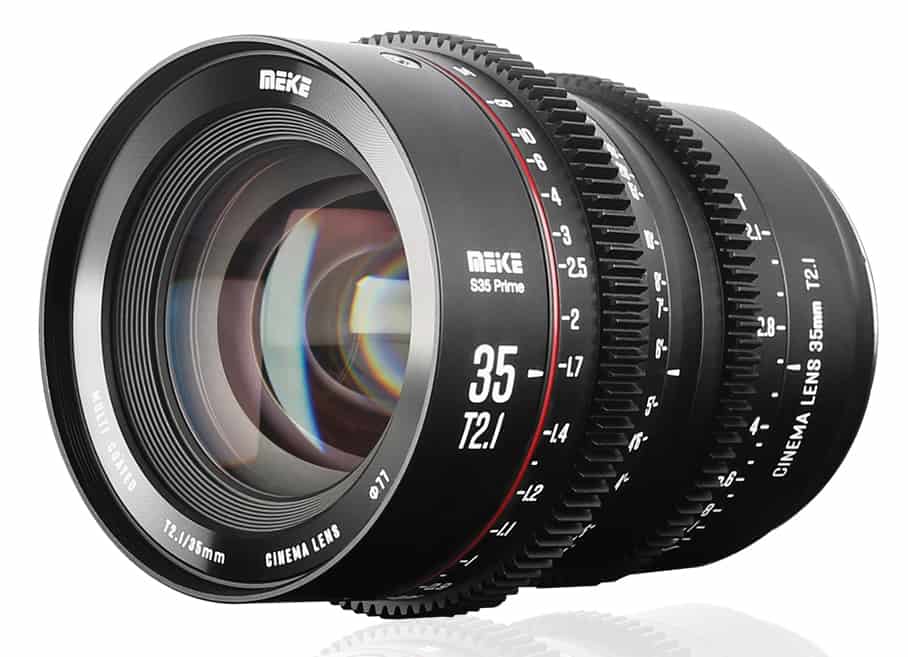 Meike has announced the 35mm T2.1 Super 35 Frame CINE lens for EF and PL mount compatible with cine cameras such as Canon C500, Sony FS5II, RED Komodo and BMPCC6K.
The first cine lens of Meike in its new Super35-Prime Cine Lens Series is the Meike 35mm T2.1. With an image circle of 33.6mm, this lens is compatible with Super 35 cameras, and is available in two lens mounts, PL and EF. It has industry-standard 0.8mm pitch gears on the focus and aperture ring.
In addition, the 35mm has a minimal focusing distance of 48cm, the filter thread is ø77, 12 elements in 10 groups, 11 iris blades, an aperture range from T/2.1 to T/2.2, and a focus rotation of 270 degrees. It costs U$539.99 (£408).