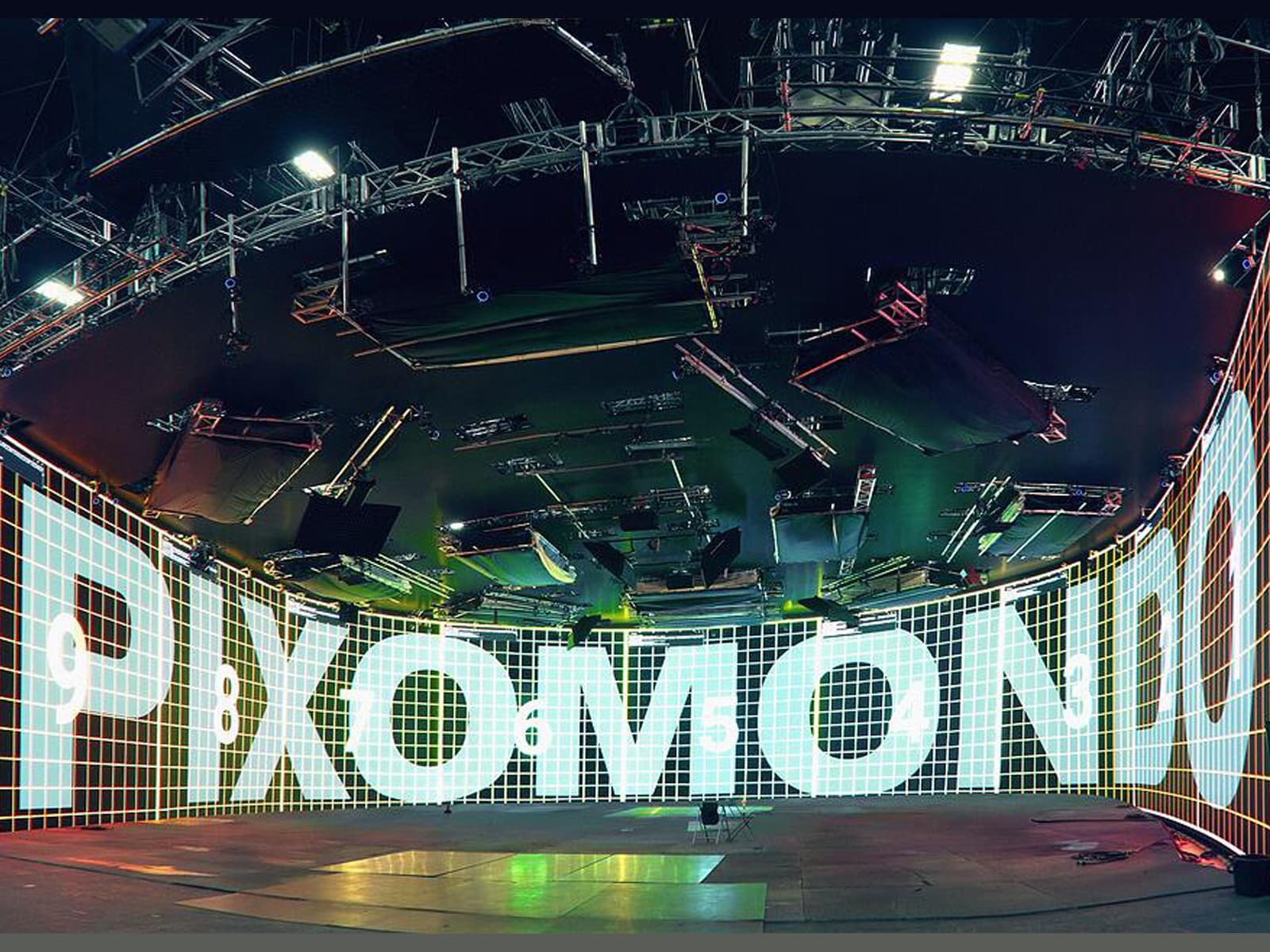 ROE Visual has supplied the complete LED volume for Pixomondo's new virtual production flagship location in Toronto, Canada, working alongside Pixomondo tech partners EPIC, NVIDIA, and Brompton on new this new facility.
The VFX company Pixomondo ("PXO") has recently completed one of Canada's first virtual production studios in Toronto. Mahmoud Rahnama, Head of Studio for PXO in Toronto & Montreal, runs the facility regarded as one of the world's most extensive on the international playing field.
To complete their studio, PXO has assembled a team of technology partners for the new studio, including Unreal Engine from Epic Games, NVIDIA, Brompton and LED manufacturer ROE Visual
"It's thrilling to have completed these new facilities, which represent a major milestone for PXO and a significant additional investment into our Toronto base," commented PXO CEO Jonny Slow. "I am also delighted to announce the involvement of Epic, ROE Visual and NVIDIA, and Brompton, each of whom has been instrumental in supporting and facilitating our plan to bring a facility of this kind to one of the world's largest production hubs."
"PXO's longevity in this business is testament to their ability to remain forward-thinking when it comes to technology," added ROE Visual US managing director Frank Montero. "ROE Visual is proud to partner with PXO on a global scale to be at the forefront of a new way of moviemaking that's as exciting as it is inevitable."
ROE Visual can boast of having an offering of proven technology, having worked for various productions that involved LED volume use, such as Disney+'s The Mandalorian. Being involved with productions that require large LED volumes, ROE Visual was the right partner for PXO, delivering a flawless LED canvas that requires little attention once up and running.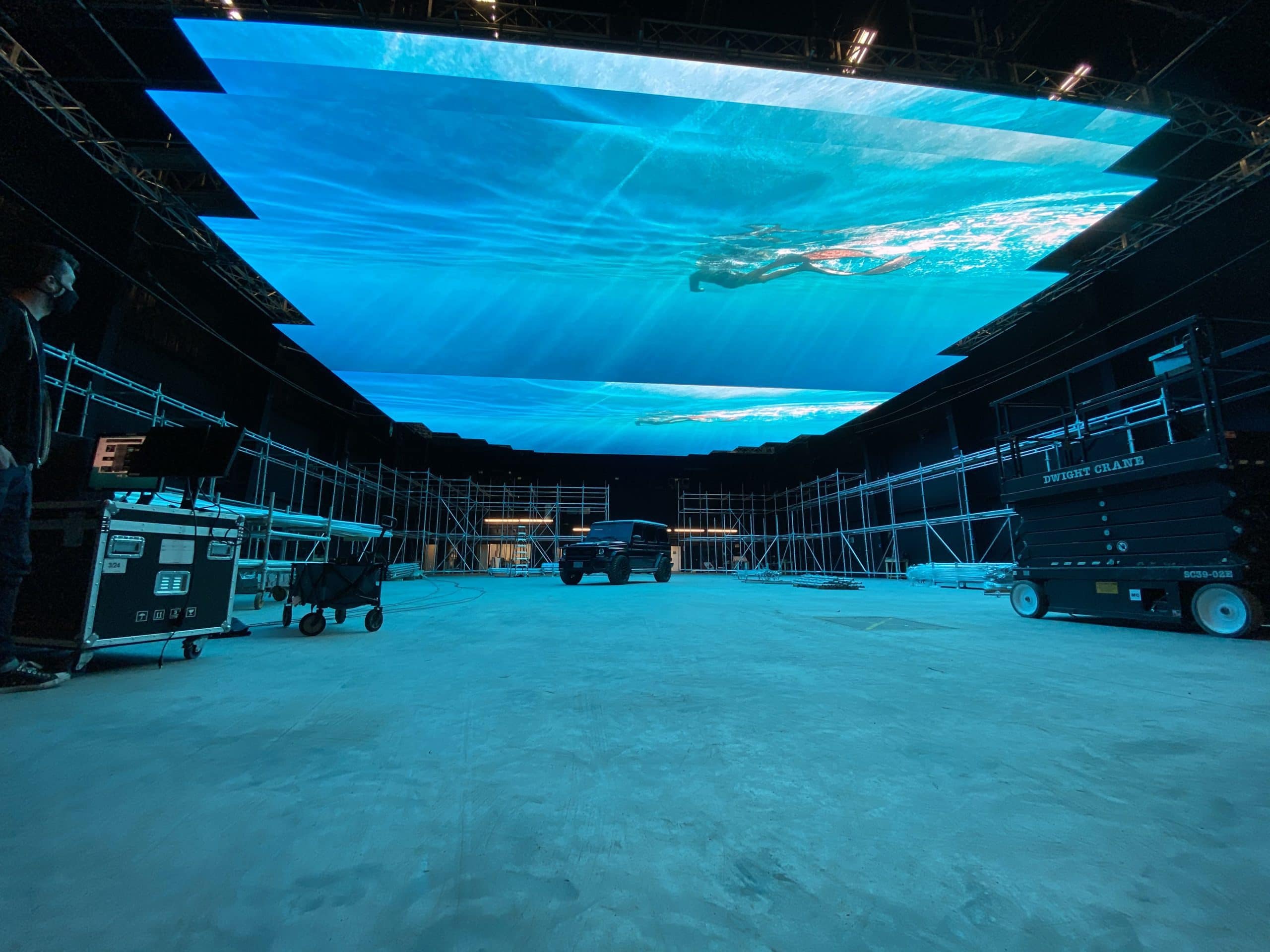 "The advantage for the technical teams is that they can focus on getting all the setting right, instead of having to deal with an unstable LED volume," stated Montero.
"Creating the right canvas for virtual production is not just building any LED screen. It's where the LED panel, processing, and camera work together, complement and strengthen each other that you will achieve the real stunning results", commented Nick Jevons, responsible sales person for ROE Visual.
"With our innovative capabilities keeping pace with the fast-forward developments in virtual production, ROE Visual has supplied PXO with the latest technology; The Black Pearl BP2 V2 LED panel. The BP2 V2 offers the trusted performance of the Black Pearl BP2 in an updated version with high-speed components and true-to-content color representation.  It results in an identical, perfect on-camera performance as the BP2, adding quicker and easier camera set up and handling, ideal for this studio", continued Jevons.
"PXO decided to go with ROE Visual because ROE Visual's BP2 panels were the only battle-tested LED panels at the time," commented Rahnama. "We were fortunate enough to work with productions who were experimenting with LED volume use at an early stage and see the technology in action early on. We saw the benefits and the shortcomings, and this marked the beginning of our partnership with ROE Visual. Our first Toronto stage is the first volume in the world to deploy the new Black Pearl BP2 V2s".
Installing an LED volume on a scale like this posed a few challenges. "Not only we were against time and had to finish building the stage in 2 months around the Christmas holidays, but also we had to do it during a pandemic", states Rahnama. "ROE Visual was very supportive and helped us every step of the way."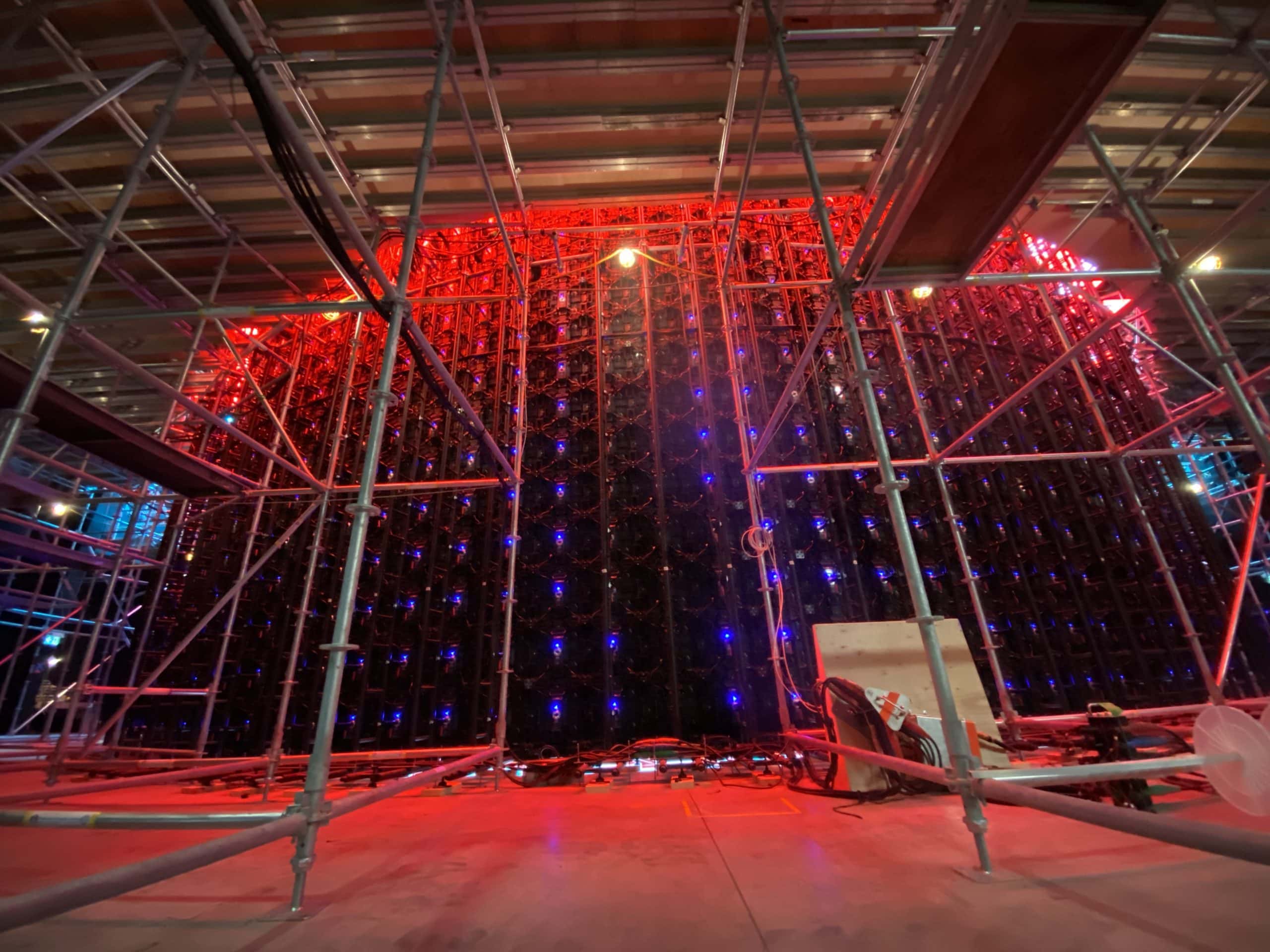 The relatively short installation period left little room for pre-install QC. Although anticipated, this posed no problem or delay. With the installation completed, the team experienced how the LED panels are straightforward to service once in place.
When asked which LED specifications are vital for the in-camera performance, Rahnama is quite clear: "It's all about the right balance. The right pixel pitch, the right brightness, contrast, the matted material for the masking, and proper refresh rate are key for in-camera LED shoots. We believe that ROE Visuals' latest BP2 V2 has all the right specifications".
"Since we didn't have any time to spare, we knew that there was no room for errors, and we had to come up with a very detailed plan with a lot of contingencies. Not rushing into things and planning the build was extremely important. We learned a lot from the first build, and we will be applying those lessons to the new stages we'll be building with ROE Visual components in 2021 and the years ahead," concluded Rahmana.