Reds Greens & Blues Brothers
Spotlight / PixiPixel
Reds Greens & Blues Brothers
Spotlight / PixiPixel
West London, and its surrounding areas in Buckinghamshire and Middlesex, has long been the core of the British film and television industry. The big studios are, or were, there; producers and crew, such as cinematographers and gaffers, live there. But as the business has changed, so have geographical preferences. East London is now developing as a new centre for media, inhabited by a new breed of young professionals – something that lighting, camera and grip equipment hire company Pixipixel has tapped into.
Established in 2003 by Toby Newman, Pixipixel has built up over the years and developed into two distinct divisions. Pixipixel Cinema Lighting (PCL) operates out of recently-opened premises in Edmonton, in the northeast. Cameras – both stills and cinema – and still lights come under Pixipixel Film Lighting, which occupies the company's original headquarters in Shoreditch, fringing the historic East End, and part of modern Central London within the Borough of Hackney.
PCL rents out a varied stock that includes lighting brands such as ARRI, K5600, Briese, Chroma-Q and Dedolight. Camera stock ranges from ARRI Alexa and RED Weapon and Epic to Sony PXW-FS7 and Canon C300.
This side of Pixipixel's business has grown in more recent years, following an original concentration on stills photography. This was based on Newman's immediate professional background. He had started out as a first assistant cameraman in stills, although he admits this came to an end "a long time ago", while he was still in his early twenties.

In its first incarnation Pixipixel was mainly a DIT service provider, supporting the new style of digital cameras. A shift towards rental came in 2005 when Toby's brother Barney joined the company. "We started with stills camera rental, then lighting to go with those cameras," Toby says. "From there we went into film lights and then film cameras."
Barney Newman worked in commercials production for five years after film school before joining his brother to run Pixipixel as joint directors. "In the last two to three years it has all expanded massively," Toby comments. "It's a family-run business with Barney and me as shareholders. From just the two of us in the office originally, there is now staff of 55."
The move into lighting was inspired largely by the introduction of one particular digital SLR camera. "Stills photography has lighting that can also be used in moving image work," Barney explains. "People were coming to find us for moving image lighting because the equipment was well looked after and could be used for features. When the Canon 5D MkII came out it was used for moving images as well as stills. Feature lighting was really the next step."
Aware that the cinema lighting hire market was, particularly in the early days of Pixipixel, dominated by a small number of long-established companies stocking well-known brands and proven technologies, the Newman Brothers chose to deal in manufacturers and light formats that were less familiar and time-honoured to UK users. Among these were K5600 and Briese.
"We went for brands that were quite specialist," comments Barney. "We're one of only two suppliers of Briese in London and were the first UK stockist of the Briese adapter for Profoto. We also have among the largest stocks of K5600 in the country."
"We have taken quite a few risks in identifying what is going to work. Some haven't worked out for us, but quite a few have. We were the first to get Chroma-Q Space Force LEDs, for example."
- Barney Newman
Toby adds that it is fair to say the French brand has been more popular in mainland Europe but its acceptance now is wider. "K5600 lamps like the Alpha and Joker 1600 were slightly specialist at the time we took them on but they are more commonly used now. We've worked with the manufacturer, which has shown us products in development, and it's become a very popular light brand here."
In looking for what Barney calls "avenues of innovation", Pixipixel identified emerging LED technologies as an area for investigation. "It's now a serious category," Barney says. "We have taken quite a few risks in identifying what is going to work. Some haven't worked out for us, but quite a few have. We were the first to get Chroma-Q Space Force LEDs, for example."
Toby admits both he and his brother are "light geeks at heart" and keen to get hold of new products and gadgets. "That means we have had more specialist equipment that the traditional companies didn't own," he says. "But over the last three to four years everything has come together and we've been able to cross-service a lot of things with lights, cameras, stills and video and grip equipment. It's a complete package that not many others do."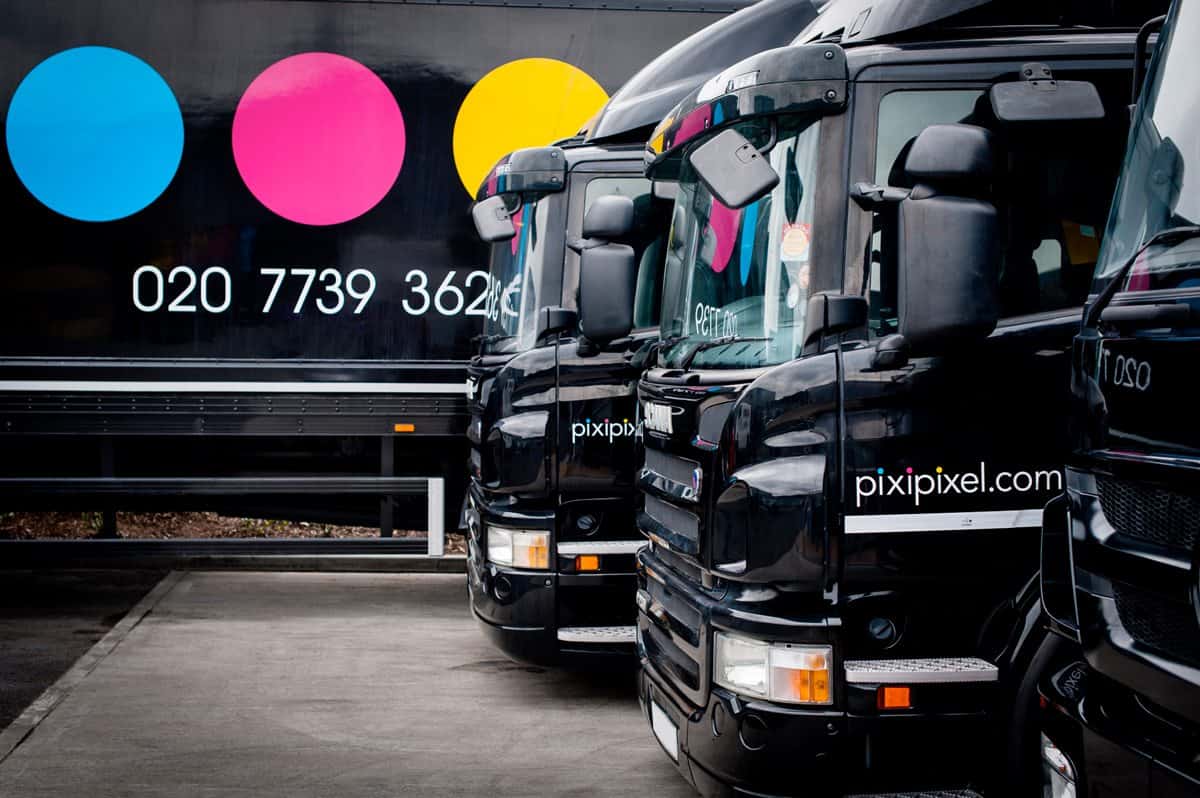 The move to a fuller portfolio has included taking more established lighting formats, such as tungsten and HMI. "We didn't want to be a company with just a couple of shelves of LED," Toby explains. Barney adds that even with LED they have tried to change things when they can: "Six months ago we would have been talking about the ARRI Sky Panels, but now it's more the LiteGear LiteTile."
In 14 years Pixipixel has grown into two parts and has new camera testing facilities at PFL. It has also gone partly back to its roots with Pixipixel Digital Services, an in-house DIT operation. The PCL facility for TV drama, features and commercials has chalked up credits including Lady Macbeth (DP Ari Wegner), The Levelling (DP Nanu Segal) and second unit on Ron Howard's In The Heart Of the Sea (cinematographer Anthony Dod Mantle DFF BSC ASC / DP Michael Wood).
Cynics may say this has been achieved despite two brothers working together. Barney observes that the word "maverick" could be used to describe his brother. Toby says he and his sibling are "chalk and cheese", with Barney being "the voice of reason" and very efficient. "Before we started this, if someone had suggested working with my brother I would has reacted, 'Are you joking?'," Toby concludes. "But the balance has been perfect."