Devoted

Meet the New Wave / Matías Andrés Penachino
Devoted

Meet the New Wave / Matías Andrés Penachino
Filmography (so far): Features… Freckles (2019), Time Share (2018), Opus Zero (2017), Zeus (2016), El Placer Es Mio (2015), Summum Bonum (2014), Mom (2013), Halley (2012) and Finde (2010). Shorts… Mamartuile (2017), La Madre Buena (The Good Mother) (2016), Performance: A Celebration Of Despair (2013) and Orden Natural (2013)
When did you discover you wanted to be a cinematographer?
I was 14. Me and a friend went to the movies almost every week. We sneaked from theatre to theatre hiding in the bathroom, waiting for the films to start. We spent entire days watching films. I never wanted it to end.
Where did you train?
I studied directing at the Cievyc film school in Buenos Aires. Never finished.
What are your favourite films, and why?
A Woman Under The Influence (1974, dir. John Cassavetes, DPs Mitch Breit & Al Ruban) - because of the tremendous synergy between them. It is the film I will always want to make.
Ulysses Gaze (1995, dir. Theo Angelopoulos, DP Giorgos Arvanitis AFC GSC) - it tells the whole story of humanity, art and cinema itself.
Import/Export ­(2007, dir Ulrich Seidl, DPs Ed Lachman ASC & Wolfgang Thaler) - feels real, but it's tremendously aesthetic and so devoted to the actors and the people itself.
Last Year At Marienbad (1961, dir. Alain Resnais, DP Sacha Vierny) - every time I watch it, it's a different movie.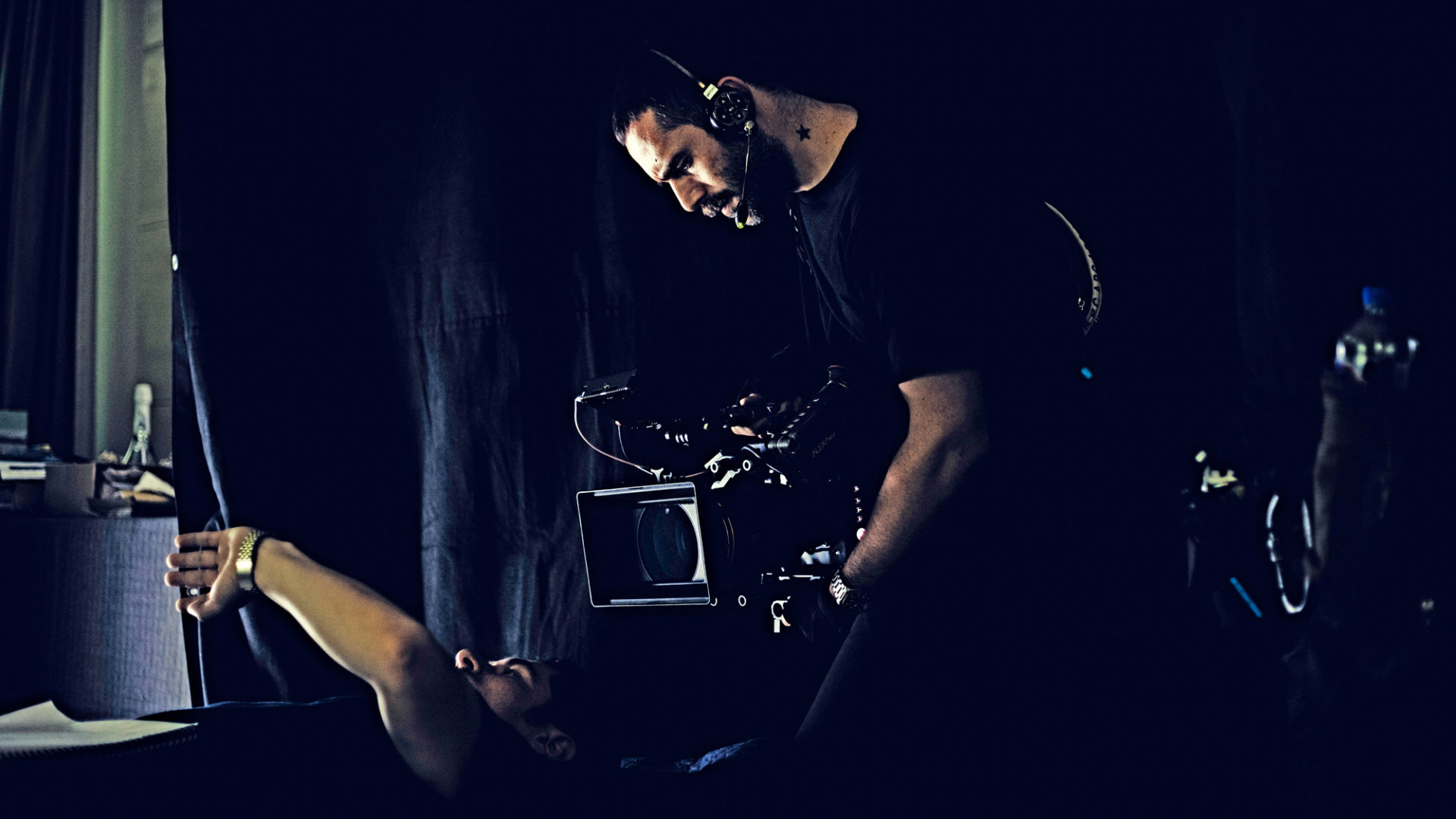 What's the best advice you were ever given, and from whom?
From my dad: "Keep going and keep your back straight"
Who are your DP/industry heroes?
Nestor Almendros ­- coolness.
Wolfgang Thaler ­- frontal.
Gordon Willis ASC ­- climates.
John Alcott BSC - infinity.
Sven Nykvist - magical.
Have you won any awards or received any nominations?
I won the best cinematography prize at Durban's international film festival.
What's your proudest moment?
Being a dad, twice.
What's the worst knock-back/rejection you ever had?
Impossible to count, they happen all the time.

What have been your best/worst moments on-set?
Best: happens when you nail something you never did before and it turns out tremendously fine, as if you have done it several times.
Worst: one time I was directing and, as I was looking at the monitor, the DP accidentally formatted the media we had just finished shooting.
What was the biggest challenge on your latest production?
I moved from Mexico to Barcelona this year. The biggest challenge on the last production was to leave the crew I worked with for the last six years. We will work again soon.
Tell us your most hilarious faux pas?
The scene was an artist splashing paint on a wall. I was in charge of the splashes and accidentally showered an ARRI 435 entirely with red paint. It was a complete mess, but luckily film cameras are very easy to dismantle. We cleaned it up, put it together again and kept shooting. It was scary, but very funny in the end.
Away from work, what are your greatest passions?
My family.
What one piece of kit could you not live without?
Comfortable shoes!
Which films are you most proud of to date?
Halley, my first feature, and Freckles the last one.
What's the weirdest place you've ever shot in?
A mortuary that was in service. We were shooting in a room with a guy prepping dead bodies for funerals right next to us.
What's the hardest shot/thing you've had to light/frame?
The first shot or sequence of every feature I've been involved with. They're always painful.
Tell us your hidden talent/party trick?
I endure a lot…
In the entire history of filmmaking, which film would you love to have shot?
A Woman Under The Influence (1974, dir. John Cassavetes, DPs Mitch Breit And Al Ruban) and The Sacrifice (1986, dir. Andrei Tarkovski, DP Sven Nykvist)
What are your current top albums?
Juan Gabriel at Palacio de Bellas Artes; Dirty Beaches - Night Rider.
Can you tell us your greatest extravagance?
Chewing toothpicks all the time and wearing flashy jackets.
What's the best thing about being a DP?
Being the eyes of such a tremendous machina and to tell different stories every day.
What's the worst thing about being a DP?
When shooting bad ideas.
Give us three adjectives that best describe you and your approach to cinematography?
Raw. Devoted. Austere.
If you weren't a DP, what job would you be doing now?
Architect
What are your aspirations for the future?
To keep working with/for people that I admire.