Shining a light on...

Gaffers 'R' Us / Lee Walters
Shining a light on...

Gaffers 'R' Us / Lee Walters
Fact file
Age: 51
Born: Thetford, Norfolk
Education: Norlington, Leyton, and Ramsey Abbey, Cambridgeshire
Early career: Music videos, commercials and shorts, with many freebies along the way!
Hobbies/passions: Watching/making movies, photography, travel, wine, walking my three dogs.
Selected Filmography (as gaffer unless otherwise indicated)
Jurassic World: Dominion (2021) (filming)
Black Widow (2020) (post-production)
Devs (TV Mini-Series) (2020)
The Good Liar (2019)
Bohemian Rhapsody (2018)
Succession (TV Series 2018 ­- 2 episodes)
Jurassic World: Fallen Kingdom (2018)
Life (2017)
Beauty And The Beast (2017)
Nocturnal Animals (2016) (gaffer: second unit)
Mission: Impossible - Rogue Nation (2015)
Macbeth (2015)
Ex Machina (2014)
Fury (2014)
Alan Partridge (2013)
World War Z (2013) (chief lighting technician)
Fast & Furious 6 (2013)
Hugo (2011)
London Boulevard (2010)
Route Irish (2010)
Nowhere Boy (2009)
Creation (2009)
Brideshead Revisited (2008)
Mr. Bean's Holiday (2007)
Notes On A Scandal (2006)
Sahara (2005)
The Core (2003) (chief lighting technician: London)
The Hours (2002) (chief lighting technician)
Enigma (2001)
Highlander: Endgame (2000) (gaffer: London)
The Escort (1999)
Tom's Midnight Garden (1999)
The Winter Guest (1997)
Jude (1996)
Madagascar Skin (1995)
Butterfly Kiss (1995)
Screen Two - Look Me In The Eye (1994) (TV Series)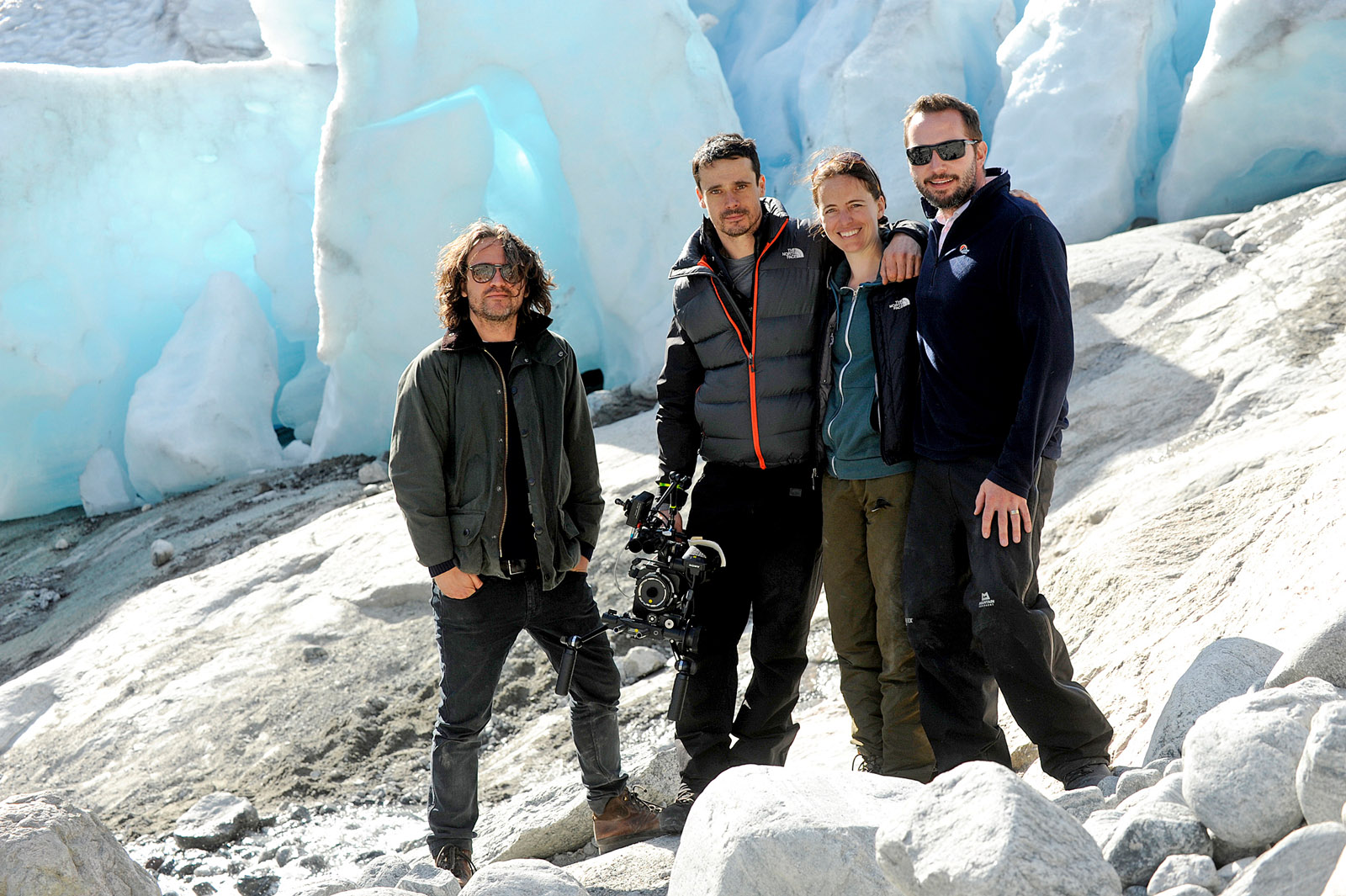 Getting started:
I started at FLA, a small lighting company in Shepherds Bush next to Westway Studios, which was owned by Barry Miller - a friend of my father. I started in the stores loading trucks and learning about the equipment, and then went out on the road working on pop videos and commercials. My first gaffer break was when Seamus McGarvey BSC asked me work on a pop video for electronic dance band Orbital. I had worked with him a few times before as an electrician. I was on my own with a van and a couple of 2.5 HMIs. It went really well and we got on great.
Did you always want to be a gaffer?:
I've always loved photography. At an early age, I imagined I might be a stills photographer, had my own dark room, and realised at that lighting was an integral part of the image. So it was a natural fit for me to become a gaffer.
How did you learn the trade?:
I learnt most as I was going along. Each job teaches you something new and you gain experience on each project. Also, watching films and being inspired by them, watching how everyone works on-set is all useful. Looking back, l feel very fortunate to have started in the '90s as an electrician, when many gaffers were pretty strict and we had to be on our game, or we didn't get the call to work! This was very grounding and has made me appreciate my role as a gaffer today.
Fundamentals of the gaffer/DP relationship:
Good communication from the start is key. I like to go through the script, visuals and whatever references are available with the DP, and work out what feel and look they would like. lt's very important to me to have a good rapport, and to start the project on the same page.  
Regular crew?:
Paul Sharp is my best boy and has been with me for 25 years. He knows me better than anybody and always has my back.
What movie/production has been your biggest challenge?
On Mission: Impossible - Rogue Nation (2015) we started the job with seven nights in Vienna, in and around the Opera House, on rooftops, in streets and pedestrian areas, interiors and exteriors. It was the first time we used a completely wireless system over an area around the Opera House. We had over 20 x 24Ks on rooftops, wirelessly-controlled to an iPad on-set. Fortunately it all worked really well.
Which have been your favourite movies to work on?
Hard to single out one, because I have had lots of great experiences. Sahara (2005) for the locations (Morocco/Spain), and time in the desert with my friends, including Seamus - it was great fun. Notes An A Scandal (2006) with the charming Chris Menges BSC ASC. Bohemian Rhapsody (2018) with Tom Sigel ASC - needs no explanation! On Ex Machina (2014) I loved the script and lighting the set with Rob Hardy BSC. It's a great looking movie. Fast & Furious 6 (2013) had fast cars and a great crew. Macbeth (2014) with Adam Arkapaw was visually stunning, whereas Fury (2014) with Roman Vasyanov was hard work, in muddy fields against the elements, but great! Hugo (2011) gave me the opportunity to work with the legend, Marty Scorsese. I've always loved his work. I also met another legend - gaffer Ian Kincaid. Creation (2009) with Jess Hall BSC ASC. Beauty And The Beast (2017) was one of the hardest jobs - the schedule was pretty tough because almost all of the movie was set on-stage, so we were lighting different sets on different stages everyday. However, Tobias Schliessler ASC was a blast, and we made a beautiful looking movie. Mr Bean's Holiday (2007) with Baz Irvine was a brilliant summer in France. Jurassic World: Fallen Kingdom (2018) was an amazing experience - great to work with Oscar Faura and any movie that takes you to Hawaii for six weeks has to be done! Loved it.
How do you keep up with the latest innovations in lighting?
I'm fortunate to work with an incredible team of technical and creative people (Kevin Fitzpatrick, Matt Hall and many others). Also, I would single out Darren Smith and Steve Howard from Pinewood MBS, who all keep looking out for new products and technological advances and are of continuous support.
Since working on Life (2017), where we designed our own LED fixtures for the set, we've really used the latest technology creating our own lightweight, battery-operated, high-intensity, RGB-tuneable white lights. These have a high CRI and are used with a very high frequency driver system to allow great colour matching accuracy, flicker-free output to work with high shutter speeds, and are all wirelessly controlled by the desk/tablet.
I have a full range from matchbox size to 6 x 3ft (called 'The Beloveds'), this gives me full flexibility on-set as I can alter intensity and change/match colour remotely and instantly. This saves a huge amount of time and allows for last minute changes if required. I believe the best way to light sets and locations is to use all possibilities - old and new, which can now work seamlessly together with our wireless systems. So that includes Tungsten, HMIs and LEDs.
Advice for aspiring gaffers?
Be prepared to work hard and give it your all. If you are fortunate enough to work on projects that you are interested in, and not just the ones that pay the most, it is more fulfilling - you'll learn more, and the longterm rewards will be greater. In an ideal world, you would meet a Seamus McGarvey to help you along, but sadly he is a one-off!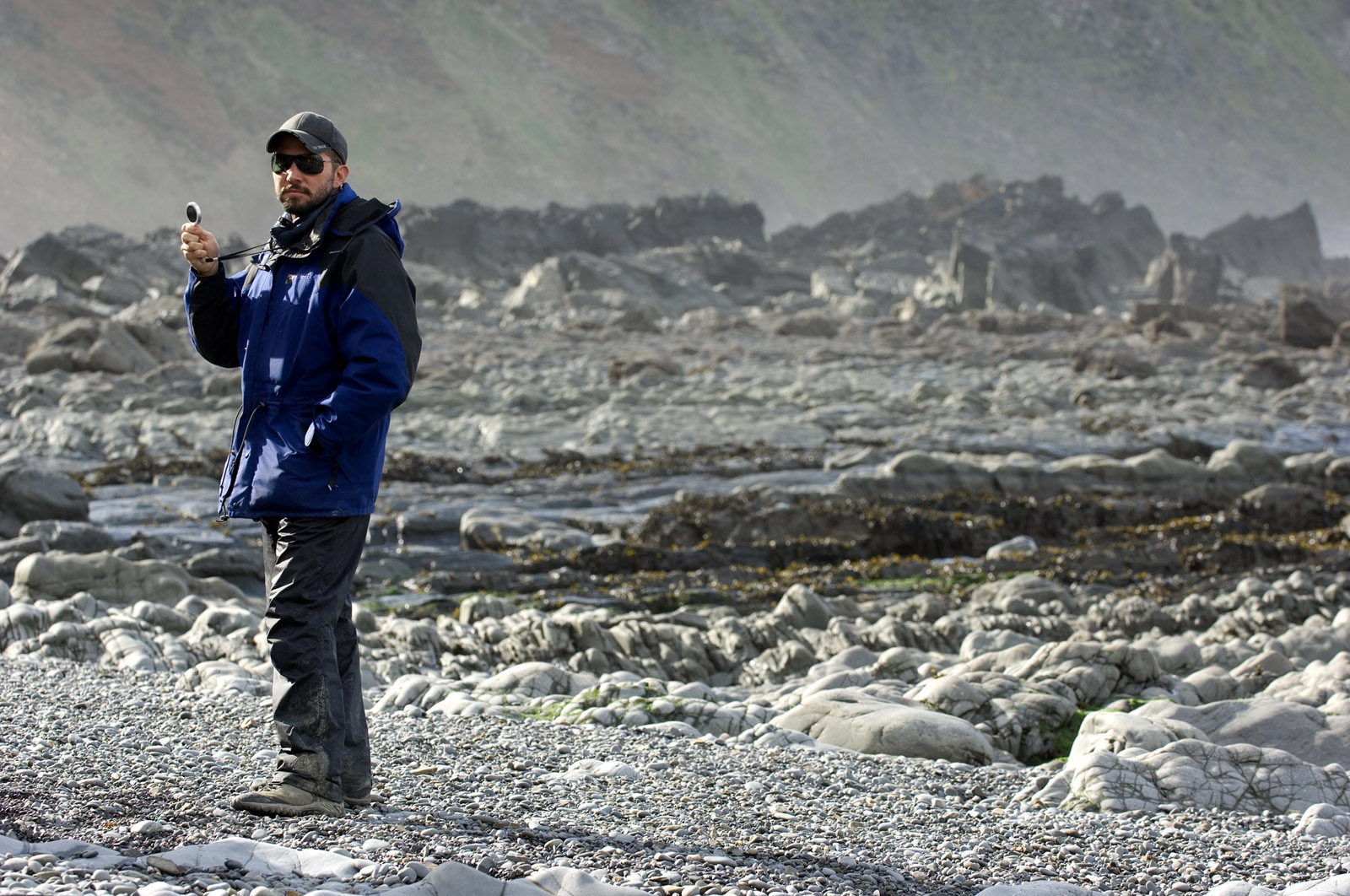 Cinematographer Seamus McGarvey BSC ASC says:
Lee is an extraordinary person and much in demand. He and his incredibly loyal band of sparks are like a well-oiled rowing team. As a DP I can feel that athleticism, that energy, and people respond to that. The last film I did with him was Life - Daniel Espinoza's sci-fi horror, which was shot at Shepperton. It was very unlike anything else we have done before. I worked with Lee, practical sparks and the production designer Nigel Phelps, to devise our own LED lighting. It was such a constricted space - inside the International Space Station - that we built our own dimmable LEDs, handheld sources with names like 'The Pizza', 'The Coffin', 'The Stop Sign' and 'The 50p Piece'. It made the job really flexible and Daniel loved it because the actors could go anywhere on-set and the cameras could follow them. There was hardly a normal film light on the set, and it was such a liberating decision to not to have to think about the rigging of big sources.
Furthermore, Lee had the diplomatic ability to explain (when the bill for the lights came in at £150K) that, over the three month shoot, the production would feel the benefits, not only in the speed of shooting, but also the look. It was almost immediately clear that he was right when we were a day ahead of schedule at the end of the first week.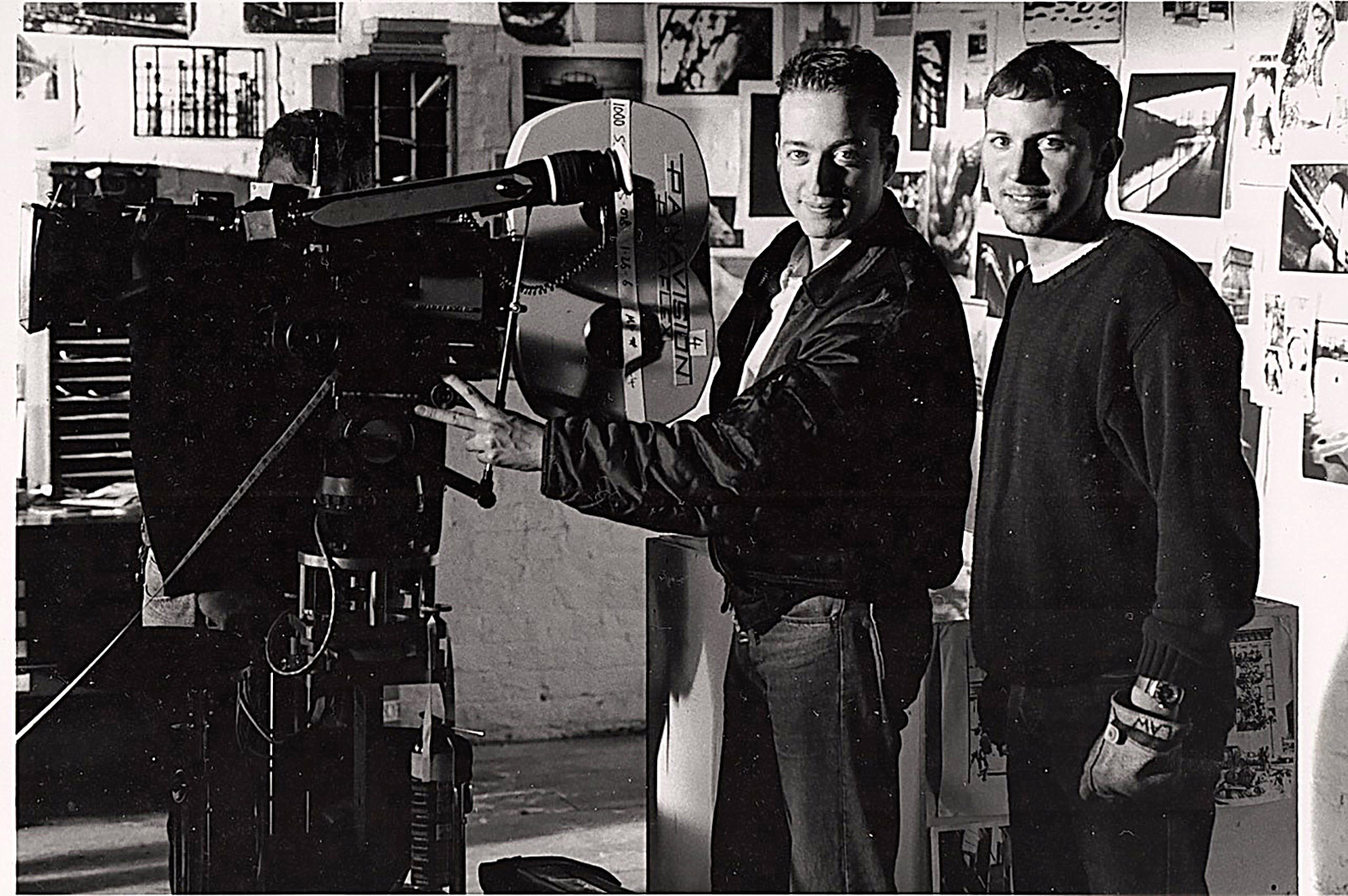 Cinematographer Tobias Schliessler ASC says:
I've had the pleasure of working with Lee on two films: Beauty And The Beast and The Good Liar. Within minutes of our first meeting, I knew we would become more than just colleagues, but great friends.
There is a confidence and kindness that exudes from Lee, making him a pleasure to have on-set and an incredible addition to any team. Beyond his positive demeanor, he is a passionate and talented storyteller with light. His creative partnership is something that you can always count on - he's a true collaborator. He has a great eye and taste for lighting and is always armed with suggestions on how to make something better. I have learned my craft from the wonderful gaffers I have worked with, and Lee is without doubt one of the best.
Cinematographer Oscar Faura DP says:
Lee is a very talented, collaborative and experienced gaffer. Our first job together was Jurassic World: Fallen Kingdom and we got along very well. We did a thorough preparation and he managed to translate my ideas into lighting schemes that offered many creative options. He works in a way that allows the DP to have alternatives in case something changes on the day of the shoot, and he designs the lighting rigs in the most efficient way. That gives you options and speed, which are incredibly helpful.
Lee and his team offered me the possibility of using the collection of handcrafted RGB, lightweight and wireless LED fixtures they designed and which worked very well for close-ups. We could get any colour at any intensity remotely. It gave me lots of creative options and provided a very beautiful soft texture. We used the 3'x3' square called 'The Pizza', the 6'x1' rectangle called 'The Coffin', and a 4' circle called 'The Shield' among others. My favourite was a 6' x 3' fixture, originally called 'The Door' due to its shape. Lee honoured me by changing its name to 'The Beloved', because that's what I called it on-set.
Cinematographer Rob Hardy BSC says:
I've been lucky enough to collaborate with Lee on two of my proudest moments as a cinematographer - firstly on Ex-Machina and then on Devs. His understanding of the craft of lighting is extraordinary, and he runs his incredible team with expert precision. On both those productions, Lee took the challenge of lighting sets and locations integrally and to the point of 360-degrees. It was important to me that we could move fast without compromising composition, allow actors and director to block as freely as possible and, most importantly, to never lose the sense of uniqueness and character of the space. Lee made it all possible without missing a beat.
For me the DP/Gaffer relationship is built around a shared idea that anything is possible, and to approach things with an unflinching eye for detail, but also to know that they've got my back. Lee is without question all of those things, and I'm lucky to work with him.