Eyes Wide Open
Clapperboard / Larry Smith BSC
Eyes Wide Open
Clapperboard / Larry Smith BSC
Award-winning cinematographer, producer and director Larry Smith BSC has been responsible for the look of numerous productions, including TV output, which includes, Agatha Christie's Marple (2004) and Elizabeth I (2005).
He worked with the late Stanley Kubrick on three of his movies and was the director of photography on Eyes Wide Shut (1999). On Trafficker (2015) Smith directed, produced, photographed and wrote the screenplay, from a story by Ken Kwek. For several years he ran his own lighting company called Highlighting. Other films include The Piano Player (2003), Red Dust (2004), Bronson (2008), The Blue Mansion (2009) and Two/one (2019). Recently, he also shot a big series for Netflix.
Smith was born in London and left school at 15, becoming an apprentice electrician. After doing some work in the exhibition industry he went as an electrician to Shepperton Studios. Following this he went freelance, working with Kubrick on his film Barry Lyndon (1975, DP John Alcott BSC) as an electrician. This was to be the first of three films he would be on with Kubrick. Smith says, originally he was only going on it for a couple of weeks, but stayed to the end.
After this he decided to form his own lighting company called Highlighting. He went on to work with Kubrick again, this time on The Shining (1980, DP John Alcott BSC) as a gaffer. This was another where he only intended to be on it a short time, but again stayed to the end. He then decided to concentrate more on his own company, which became successful. He got offers to light commercials, which led to working with cameras.
Smith says he learned how to operate when working on commercials. Eventually, apart from lighting them, he became operator, DP and director.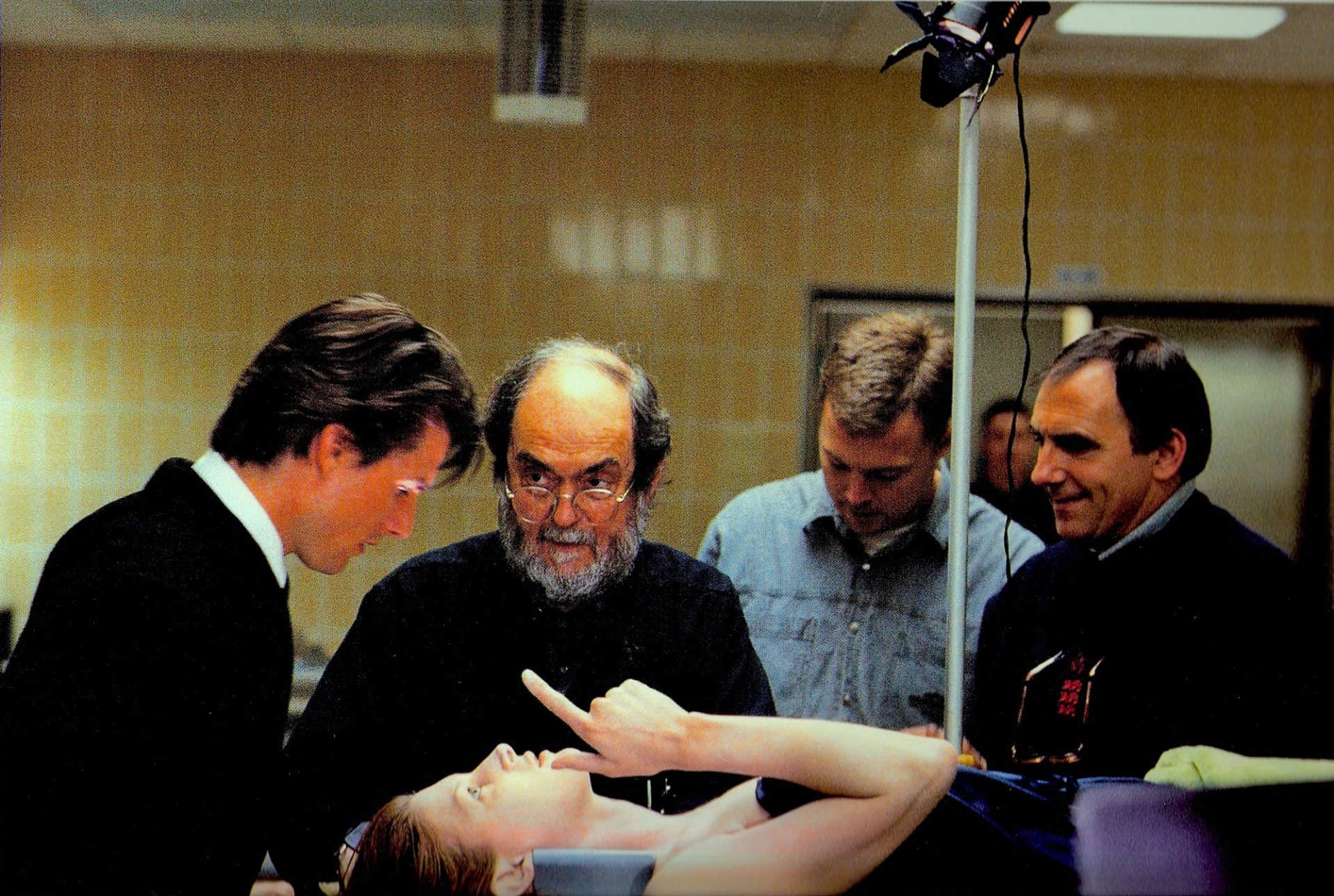 Asked if he did any focus pulling, he said, "I did a little bit on commercials. If we were using a second camera and there was no one to pull focus, I would do that, but I was never really a focus puller. I still consider that to be one of the trickiest jobs, especially at low light levels."
He again worked with Kubrick, this time as DP, on Kubrick's last movie as director Eyes Wide Shut (1999). Asked if he was nervous, this being his first feature as DP, he said, "No I wasn't nervous because I had done big films before as a gaffer, working on big sets. When you come from a lighting background you are used to lighting big sets. Sometimes you work with young DPs, who haven't done big stuff and you help them out. I never thought about the size of Eyes Wide Shut, it never worried me at all."
Asked if there were difficulties, he said it was extremely challenging because of the way it was shot and the way Kubrick worked. It took over a year, and for most of the time shooting took place at night in a London studio.
The film stock was Kodak 5298 500T, chosen by him. He said. "It was the last stock you were able to really force develop. Modern stock doesn't hold up too well to this. I tested and we force developed the whole film, which is normally unheard of."
"I choose whatever suits the production. For example, if there were a lot of night work, like in Trafficker, I would choose to shoot digitally. There are others that may have a lot of day scenes where I would shoot film."
- Larry Smith BSC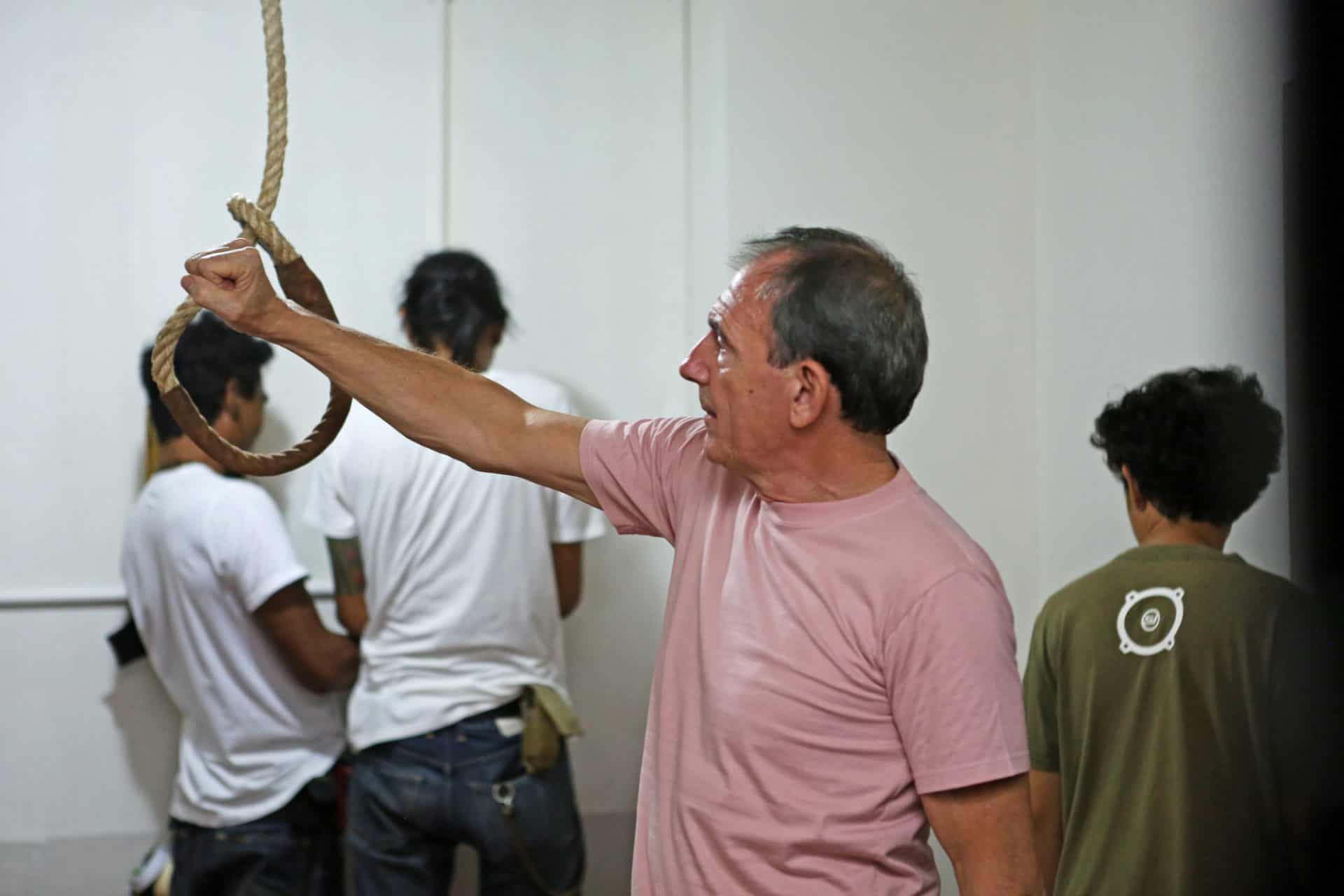 After his final outing with Kubrick he went back to commercials, later working on the feature The Piano Player (2002, dir. Jean-Pierre Roux) called The Target in America. Many other films followed, as well as TV work. Smith finds working in TV very different. Asked why, he said, "Television is a different kind of discipline. They shoot more material and TV is driven by the writers. It seems to me that it is over-written and over-covered. Features are more disciplined. It is certainly more disciplined when shooting on film, as opposed to shooting digital. Directors have to be disciplined and I think that is a good thing."
Smith went on to direct Trafficker, which he financed and had complete control over. It was shot in Thailand with a Thai crew, with him as DP, using ARRI Alexa. It was shot over 24 days, shooting six days a week.
Why was Trafficker shot digitally? "It was my choice. I have been lucky that I get offers to shoot on film or digitally. I choose whatever suits the production. For example, if there were a lot of night work, like in Trafficker, I would choose to shoot digitally. There are others that may have a lot of day scenes where I would shoot film."
Would he like to direct more? "Directing is very difficult," he said. "One thing is finding the money. It is a long, drawn-out process. Also, if you are lucky to make a successful film, it's a two or three year gap between movies. I enjoy cinematography, but if an opportunity comes up I will try to do it."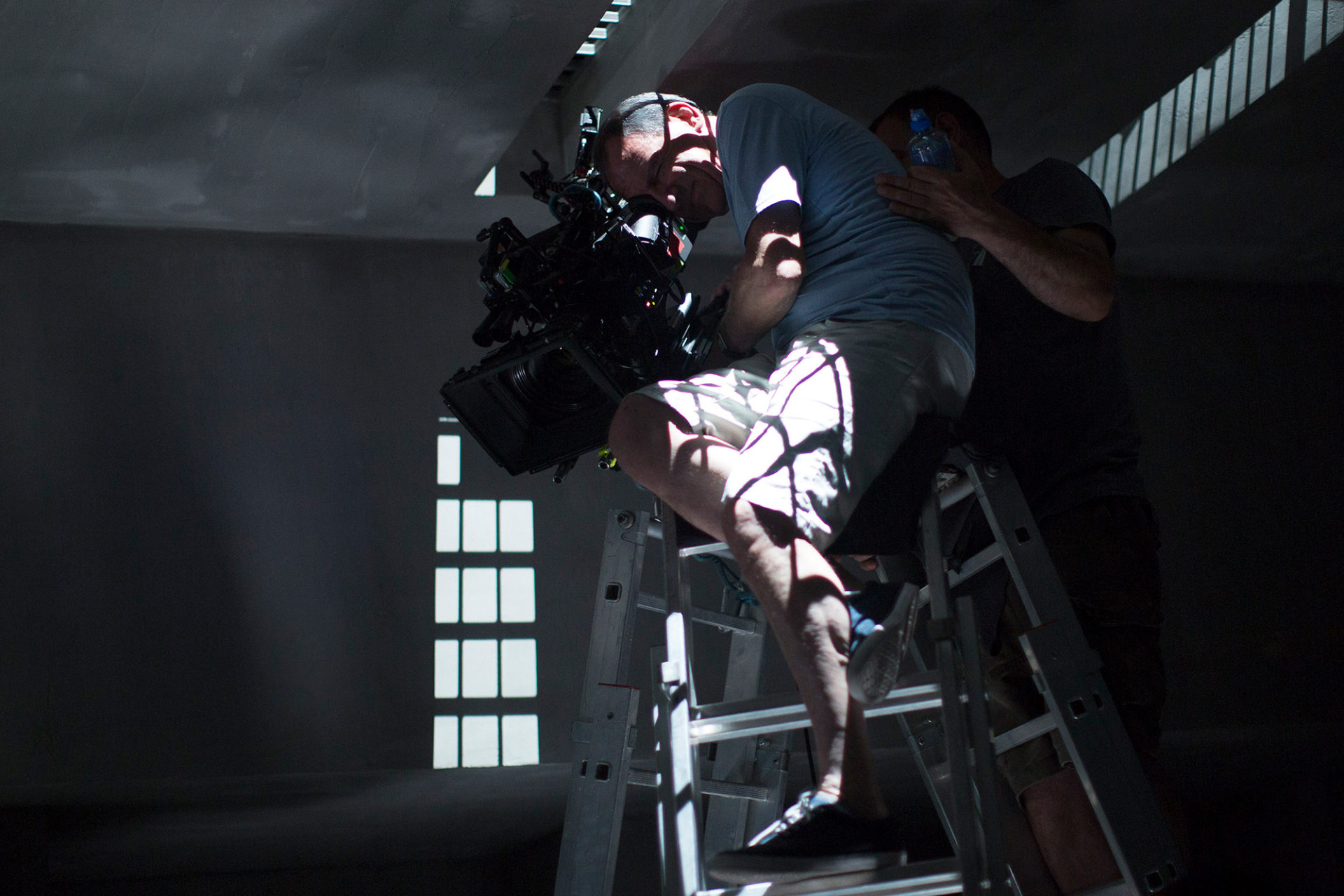 Smith has won a number of awards, including: the Dinard British Film Festival's Kodak Best Cinematography Award for The Guard (2011), directed by John Michael McDonagh; the Madrid International Film Festival's Best Producer and Director awards for Trafficker; and the Sitges-Catalonian International Film Festival Best Cinematography award for Only God Forgives (2013, dir. Nicolas Winding Refn.)
Most recently, Smith has just shot a big series for Netflix, called The Letter For The King. This was a nine-month project filmed in New Zealand and Prague.
Smith said, "We shot for six weeks in New Zealand and over twenty in Prague. It was very challenging in the sense that it is a medieval story in a fictitious group of countries. It was all on horseback and we had five young actors who had not really ridden before. A lot of the shots were through trees with dialogue. Some were done with horses galloping, trotting and walking. So it was challenging to get that covered. It is very difficult to follow people on horseback with dialogue. It's a narrative-driven series, so we had to have all options, including drones."
Smith went on to say some shots required several cameras. There were up to 20 and 30 set-ups per day. Some angles were repeated using different formats, including Steadicam, track and fixed camera. He says there was some over-shooting. This is done because it is possible using the digital format.
Asked if he thought digital would completely replace film, he said and hopes that film will always have a place in the business.
His favourites productions include, Love In A Cold Climate TV series (2001), The Piano Player, Only God Forgives, Bronson, Red Dust, The Guard and Trafficker.
Smith says he hasn't done anything that he is completely satisfied with, and when asked what he regards his best work, he says he hasn't done it yet.
Is it easier to light with digital? "No, if you don't light something well, regardless of the format, it won't look good. You can always get an image with digital, but film has to be lit in a more precise way, especially in shadow areas."
What kit does he like? "If I'm using film it's either the ARRICAM or Panaflex Millennium. Digitally, Alexa is the camera of choice, with Cooke lenses."
Does he have hobbies, not connected with film? "Yes, they include playing tennis, a bit of golf, watching sport, travelling, reading and a bit of writing."
Smith, like many cinematographers before him, has no intention of hanging up his meter and will carry on shooting movies for as long as he can.