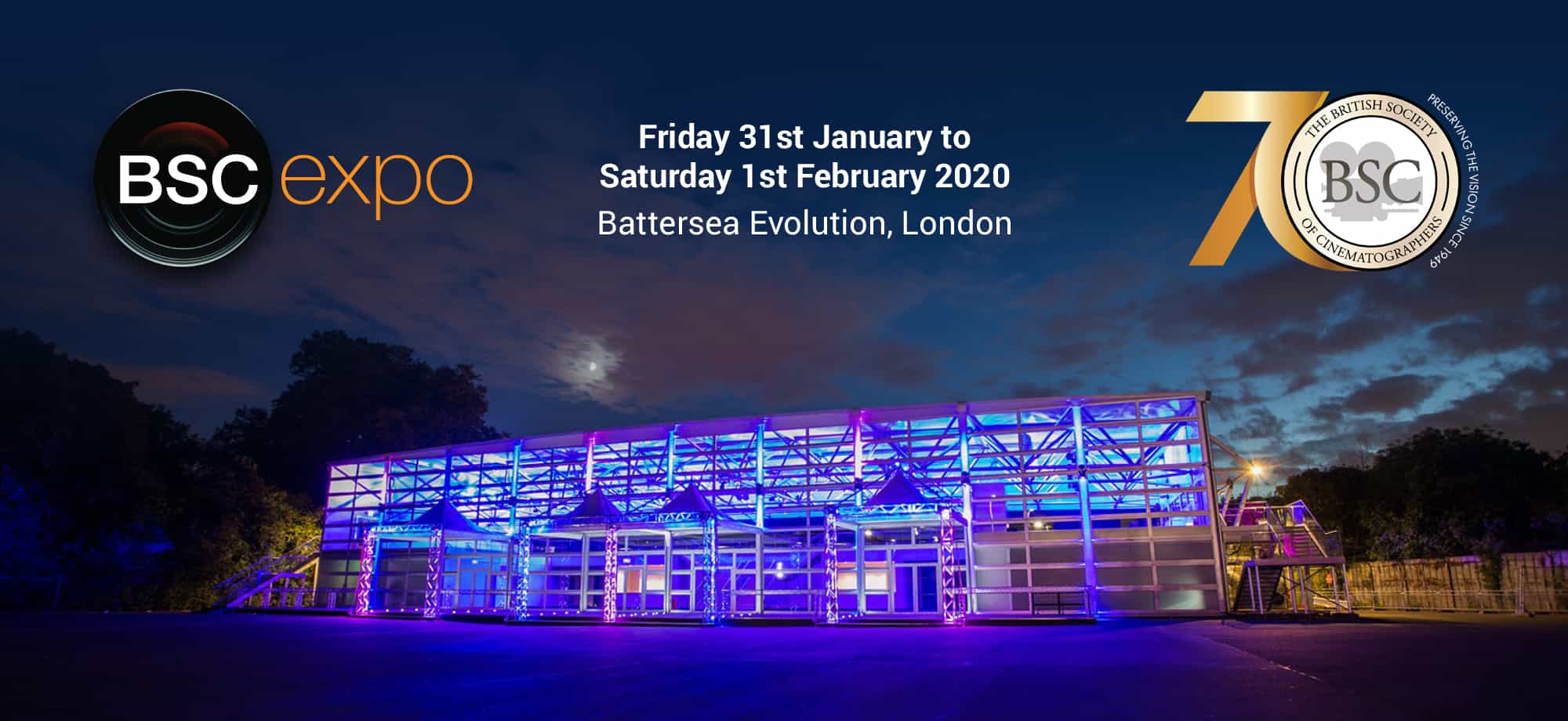 BSC Expo 2020 – Europe's Premier International Event for Film & TV Production Equipment & Technology – returns to Battersea Evolution on Friday 31st January & Saturday 1st February.
This international 'Kit Fest' will bring another year packed full of new technology presented by over 150 companies.
The BSC Expo is a unique event that celebrates the art & craft of cinematography in a setting that is quite unlike most other exhibitions. In addition to the huge array of exhibits the event will also be hosting 2 full days of seminars, forums, panel and Q&A sessions offering an unparalleled insight into the world of Cinematography from shoot to post and discussing camera & lighting technology at the highest level.
There is still time to register for free entry: https://www.bscexpo.com/visitor-registration/
Visit www.bscexpo.com to see the latest exhibitor list, get information on how to visit and what you can expect to see when you arrive including seminar content, new event features and celebrating the BSC 70th Anniversary. Seminar content is being added over the coming weeks leading up to the event so please keep checking the site for the latest schedules.