Breakthrough Brit!
Meet the New Wave / Kit Fraser
Breakthrough Brit!
Meet the New Wave / Kit Fraser
Filmography (so far): Under The Shadow  (2016), Possum  (releasing in 2018), Farming  (releasing in 2018)
When did you discover you wanted to be a cinematographer?
I was 15 and our school had been given a grant to build a new media centre. They installed a bluescreen studio, bought a number of SVHS cameras and linear editing suites. It was the first time I had really enjoyed a subject at school, and I quickly became obsessed with filmmaking.
Where did you train?
I studied a GNVQ at school and then went on to University Of Westminster (now Westminster Film School) where I studied a BA in Film & TV, specialising in Cinematography for three years.
What are your favourite films, and why?
Way too hard to answer properly! They keep changing. When I was 15, The Matrix (1999, dirs Lana & Lilly Wachowski, DP Bill Pope) released. With the new studio at school and the usual teenage-boy-action-film-fascination it was by far my favourite film at the time. Other films that always come to mind are There Will Be Blood (2007, dir Paul Thomas Anderson, DP Robert Elswit ASC), American Beauty (1999, dir Sam Mendes, DP Conrad Hall ASC) and Ace Ventura: When Nature Calls (1995, dir Steve Oedekerk, DP Donald E. Thorin).
What's the best advice you were ever given, and from whom?
"You are not a nihilist" – from my Mum to my teenage self.
Who are your DP/industry heroes?
Too many to mention! Conrad Hall ASC would be right up there on the list though. I also love Robert Elswit ASC's work, John Mathieson BSC, Ben Davis BSC, Ben Seresin BSC ASC, Dan Mindel BSC ASC... among many others!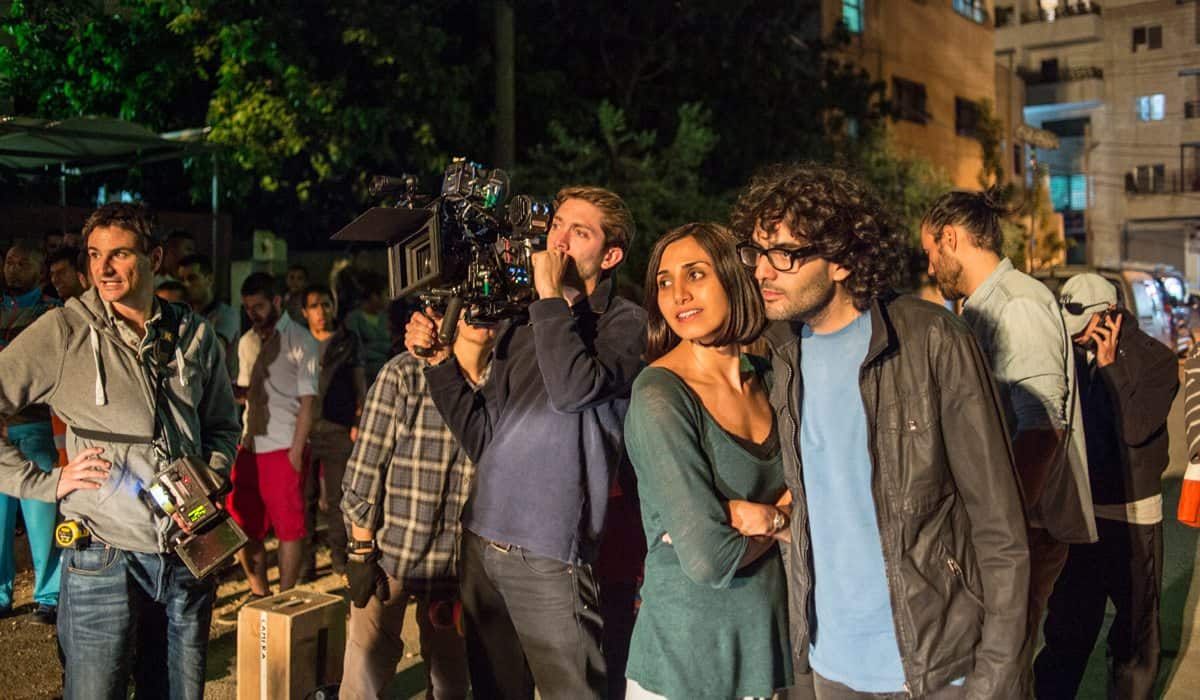 Have you won any awards or received any nominations?
Last year I was announced as a "Breakthrough Brit" by BAFTA. Although it's not strictly an award, it's an honour. I also produced and shot a short called Two & Two with writer/director, Babak Anvari, nominated for Best Short at the 2012 BAFTAs. I was nominated for Best Cinematography at the London Independent Film Festival for another short called Boxer On The Wilderness (director Alexandra Boyd). In 2017 Under The Shadow won Outstanding British Debut at the BAFTAs ­– not my award, but I'm very proud to have been involved!
What's your proudest moment?
Definitely Under The Shadow winning the BAFTA. Babak kindly invited me to the ceremony too. I literally jumped out of my seat when they announced the film had won!
What's the worst knock-back/rejection you ever had?
There have been a few films I've interviewed for, really wanted to shoot, but didn't get. I never feel too dismayed by it though. It just spurs me on to do better on the next one!
What have been your best/worst moments on-set?
Best: Hard to say, because I love the job so much. I did a wine commercial in South America with director Doyle Hooper a few years ago which was unforgettable – two weeks of meeting amazing people, drinking great wine, eating great food and shooting beautiful vineyards.
Worst: I was shooting a charity film in Indonesia, reconstructing a scene where a gang of guerillas robbed a Red Crescent aid convoy. Lots of guns pointing down the camera, etc. All very exciting, until I saw the gang unloading live ammunition at lunchtime. I asked the producer what was going on. It quickly became apparent that no armourers were affordable, or available, in the middle of nowhere in the mountains of Indonesia. So a local gang with real guns had been hired instead.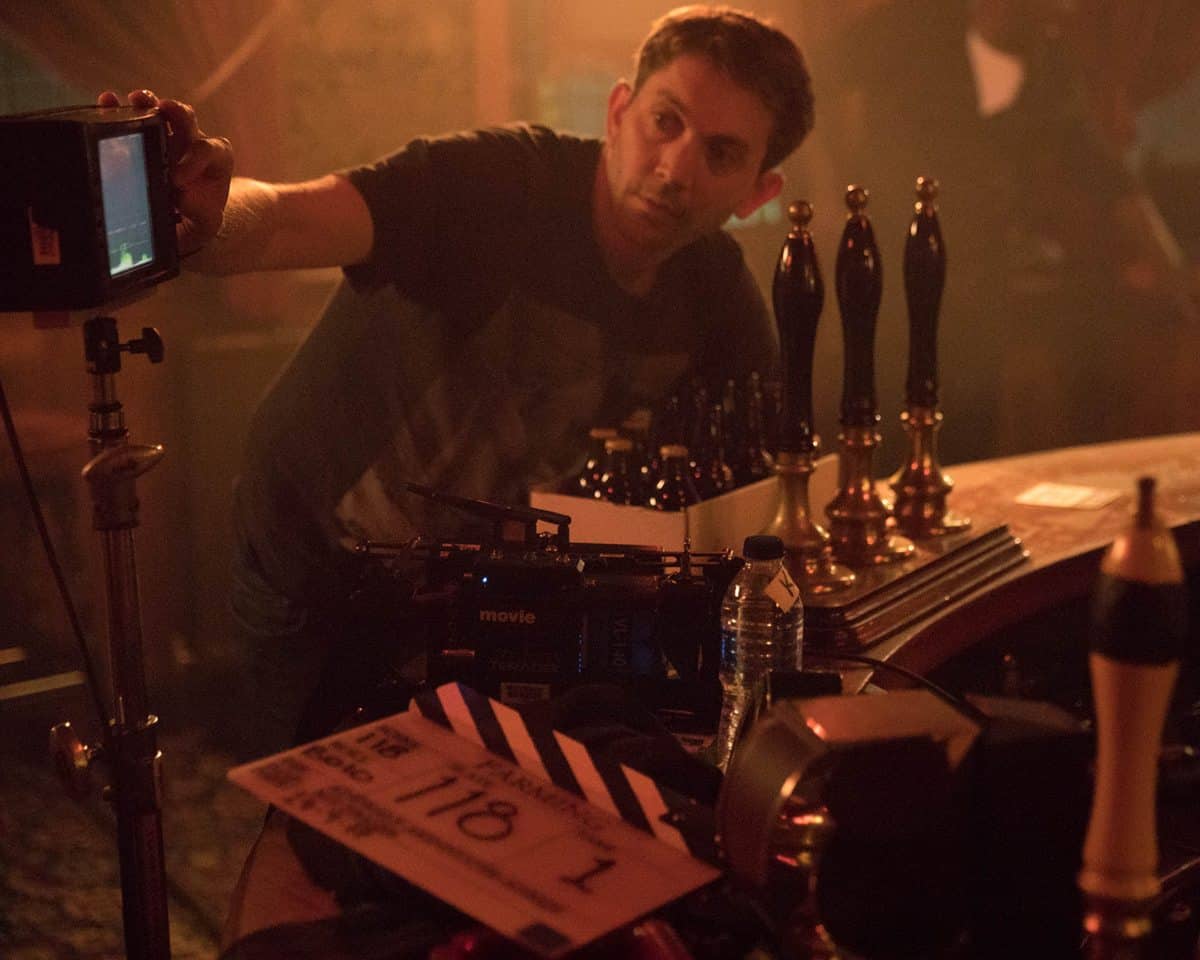 "There have been a few films I've interviewed for, really wanted to shoot, but didn't get.
I never feel too dismayed by it though. It just spurs me on to do better on the next one!"
- Kit Fraser
Tell us your most hilarious faux pas?
Shooting in Jordan for Under the Shadow. For some stupid reason, I slipped into calling my gaffer, Hosni Baqa, "dawg" like a wannabe hip-hop star might refer to a close acquaintance. Two weeks into the shoot Hosni asked my focus puller, Ralph Messer, why I kept calling him a dog as he was beginning to become offended. It took him two weeks... what a nice man. I didn't feel so hip-hop or cool after that!
Away from work, what are your greatest passions?
Playing the piano, but I don't play nearly enough. Photography too, but does that count, because it's also kind of work? I love going to galleries too. I'm good at standing still and staring into space.
What one piece of kit could you not live without?
My Leica M4-P.
Which films are you most proud of to date?
All three of them!
What's the weirdest place you've ever shot in?
Toilets. Any time I have to shoot a scene in a toilet, I don't like it. It's weird.
What's the hardest shot/thing you've had to light/frame?
I did a music video where the record company/management told the director and me on the day of the shoot that we weren't to shoot the artist's face or, at the very least, to frame so we couldn't see the face all at one time. As the entire video was focused on the artist singing solo in an infinity curve this proved quite difficult.
Tell us your hidden talent/party trick?
Nunchucks – after a teenage obsession with Bruce Lee.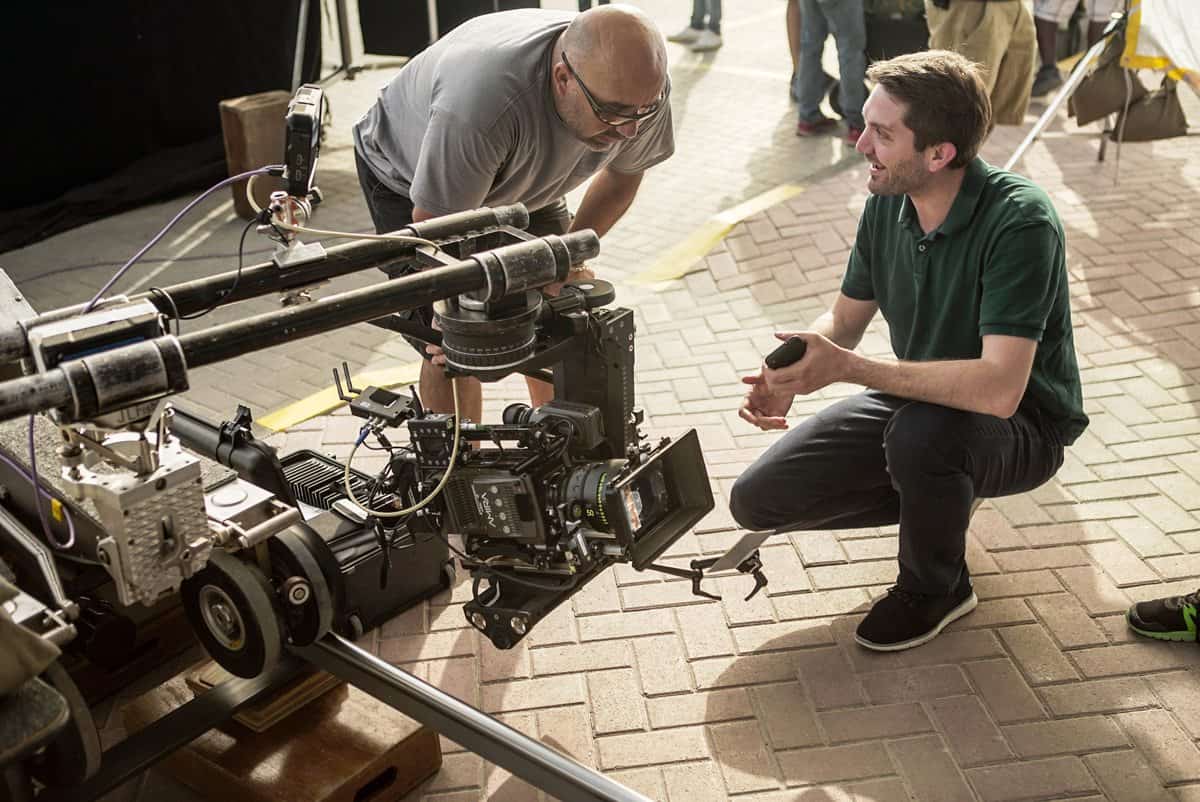 In the entire history of filmmaking, which film would you love to have shot?
Road To Perdition (2002, dir Sam Mendes, DP Conrad Hall ASC). Every frame is so beautiful.
What are your current top albums?
Giggs: Landlord. Good way to wake you up in the morning.
Tell us your greatest extravagance?
I just purchased Cinema 4D Visualise. I keep telling myself I need it.
Give us three adjectives that best describe you and your approach to cinematography?
Enthusiastic. Relentless. Dark.
If you weren't a DP, what job would you be doing now?
Professional cry-er. Not a town crier. Just crying a lot, because I wasn't a DP.