Lighting ghosts
Ben Smithard BSC / The Man Who Invented Christmas
Lighting ghosts
Ben Smithard BSC / The Man Who Invented Christmas
Ben Smithard BSC has shot of a lot of films set in a range of periods throughout historical England – The Damned United, My Week With Marilyn, Belle, Diana And I, to name a few. It's not quite a pigeonhole of aesthetics, necessarily, but he's certainly found himself on the other end of the viewfinder with non-contemporary subject matter time and again.
"I'm doing Shakespeare," says Smithard, speaking to his latest drama King Lear, directed by Richard Eyre, releasing later this year, "and I've done a lot of historical dramas. I didn't plan that, it just happened. I don't have an issue with it; I'm fascinated by it. My office is full of history books, which might be odd for a cinematographer, but it's a great way into a story."
For all the history that comes with Charles Dickens, The Man Who Stole Christmas is a new take on the story behind the story of A Christmas Carol, one of the most popular books of all time and Dickens' comeback success in 1843. Directed by Bharat Nalluri and written by Susan Coyne (based on the book by Lee Standiford), the film follows Dickens (played by Dan Stevens) down a rabbit hole of writer's block and into the magical land of the book's characters. Interweaving Victorian London with Dickensian fairytales, Smithard's first thought upon reading the script was to stay away from a run-of-the-mill 19th century look.
"It's been done so many times before – the moody and dark, de-saturated feel," he says. "I was trying to avoid that from the outset."
This didn't mean that he wanted to make it colourful, per se, but that he wanted to focus more on the magic of following a character's thoughts inside their head.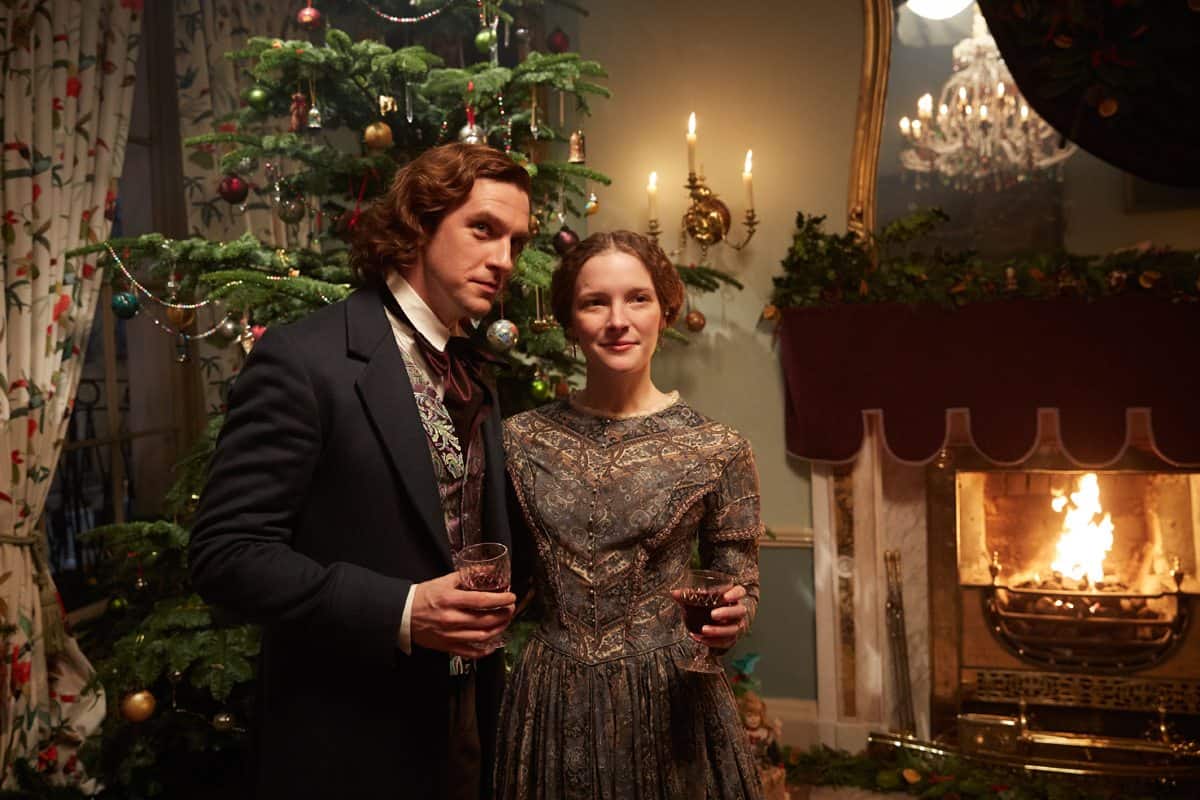 Using an Alexa Mini paired with Zeiss Ultraprimes and Angenieux zoom lenses, Smithard stuck to an older palate by using conventional Tungsten lights and simple light sources rather than going too modern. "I wasn't trying to reinvent the wheel, but if you use too many LEDs it can look modern, and it just wasn't that kind of film," he explains.
Smithard does like a good dose of smoke, though, which was fitting for a feature taking place at a time when pretty much every room would have had a fireplace and indeed the entire city would have been run on coal. Smoke would be naturally motivated, and Smithard used this to his advantage lighting nearly every scene with Tungsten outside the windows and a smoke machine wafting in the rays of light. The effect is soft and warm – an important juxtaposition within the storyline and the time and place.
"It all depends on the director, when it comes to using smoke," says Smithard. "Some like it and others haven't got the patience to wait for it to be right. It is an issue that so many things can go wrong with it. Trying to get consistency with smoke is difficult, because you're reliant on one person with one machine; a bit of a draught can make it look like the place is on fire."
The production had a very tight budget with minimal VFX, save for a very few shots, and Smithard got to dig deep into his creative reserves. This mimicked Dickens on-screen as he tried to work through the characters of A Christmas Carol – perhaps most famous of whom are the ghost of Jacob Marley and the three ghosts of Christmas – Past, Present and Future.
"We were shooting in an old bread factory in Dublin," describes Smithard, "and there was only a little hallway outside the door to Dickens' study where Marley (Donald Sumpter) comes through." Directly behind him in the hallway was a window about two feet away, and whatever action happened it had to be in camera, so Smithard put a 1.2K MSR Compact Fresnel at the end of that small hall with the window and lit Marley from behind to create a ghostly bright blue aura.
"The Man Who Invented Christmas was a very, very low-budget film, but it was so incredibly enjoyable because of a wonderful crew and a wonderful director. I love making films that are based on small moments in history."
- Ben Smithard BSC
For the Ghost of Christmas Past (Anna Murphy) that was one of their slightly bigger set-ups. Again, the production shot in Dickens' study – which was only about 40-by-18 feet – and facing a big set of windows.
"Outside the windows I had my electricians with a load of big Tungstens," says Smithard. "There was no practical justification, but I wanted it to look magical. It had to look as though this ghost had turned up in his dream. Like Marley's set-up, this didn't cost an extra penny, but I'm really proud of what we accomplished."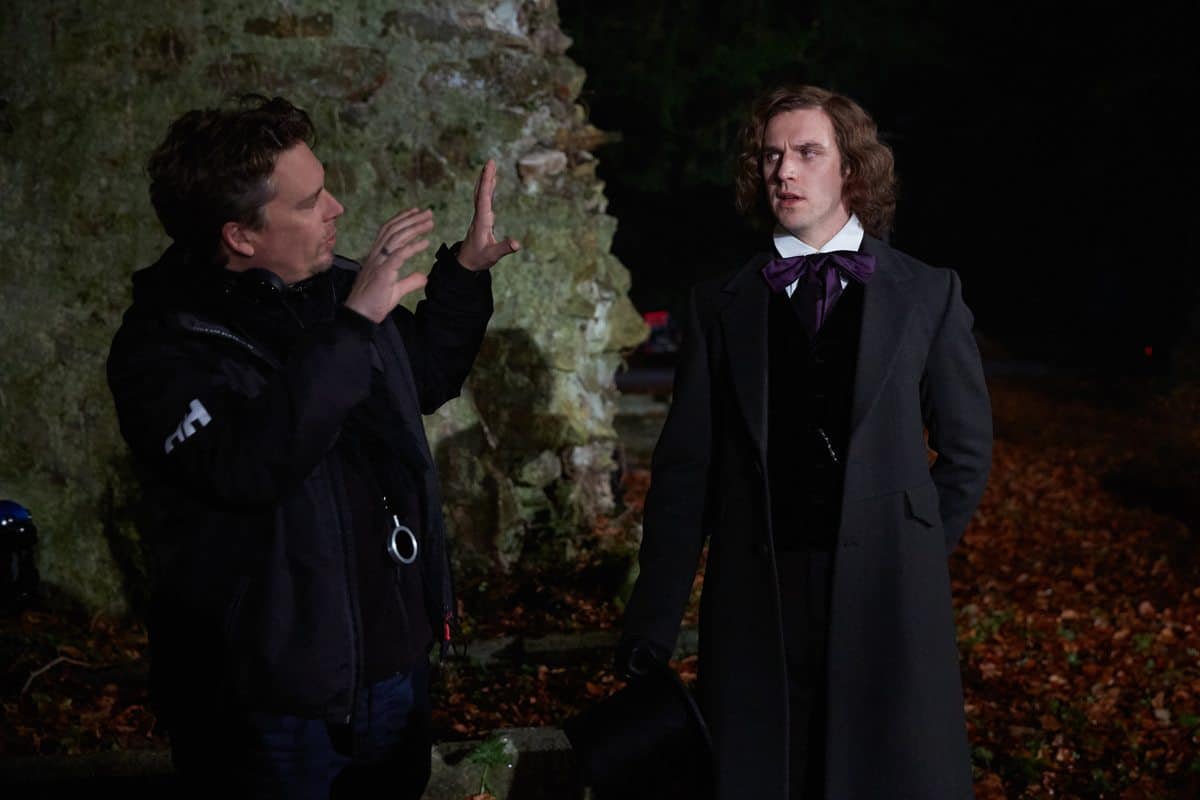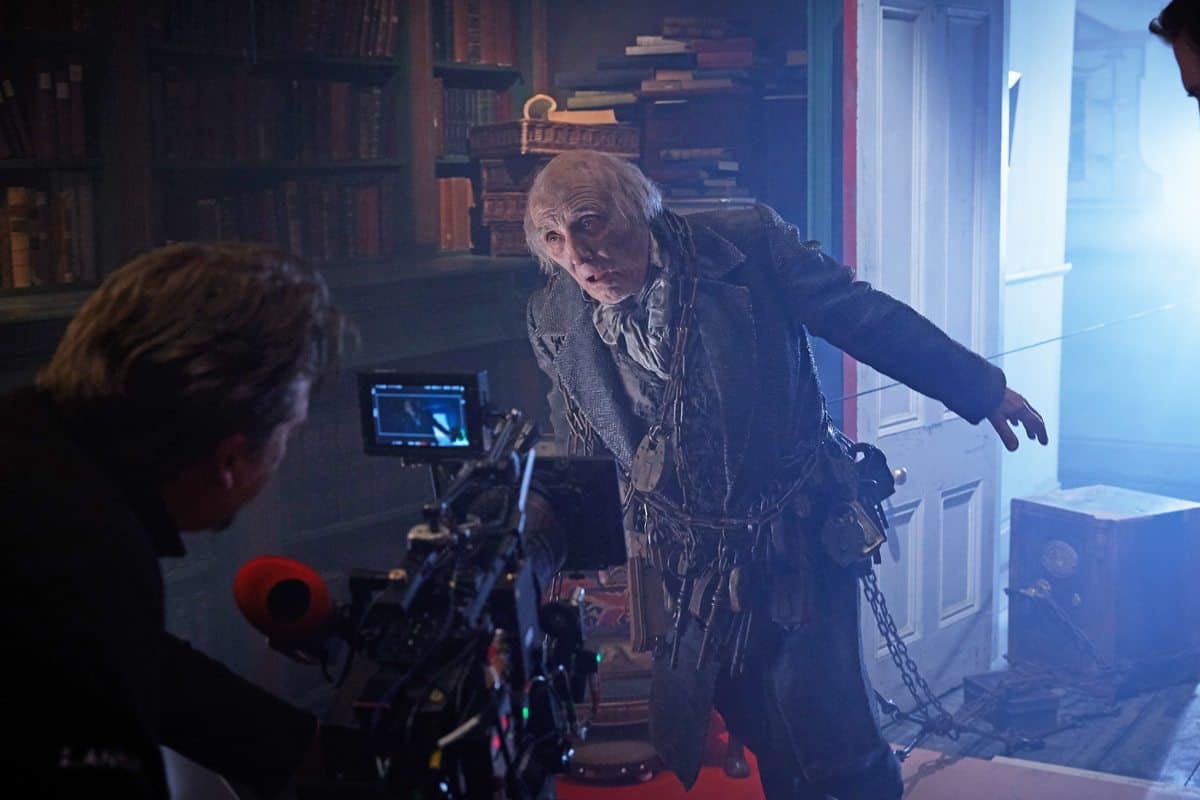 The Ghost of Christmas Present (Justin Edwards) appears as a Jolly Giant-type of character sitting on top of the lintel above the study door. The problem Smithard and his team had there was that not only was he was stuck up high in a corner, but Scrooge was also there and the entire Cratchit family appear in the same scene in the same tiny room.
Smithard reckons it was probably the scene they discussed the most. It starts off with Dickens reading to the maid, before the camera pans over to the ghost with the lights fading up. The image then moves over to Scrooge and pans around to the Cratchit family, with the lights fading up for their dining room scene within the office.
"It was all fairly complicated with lighting cues," says Smithard, describing it like a theatrical production in his head, so to speak, which they played out in realtime.
"The Man Who Invented Christmas was a very, very low-budget film, but it was so incredibly enjoyable because of a wonderful crew and a wonderful director. In addition, I love making films that are based on small moments in history."