The Awards Season Wrap

Across the Pond / Mark London Williams
The Awards Season Wrap

Across the Pond / Mark London Williams
"I'm just the second craft President," the current President of the Academy of Motion Picture Arts and Sciences, John Bailey, told us a couple days ahead of the Oscars. "And the first cinematographer."
That first "below the line" prez he referenced was production designer Gene Allen, who served in the mid-80s. Bailey says his own route to AMPAS leadership gives him "a different perspective - the perspective of a soldier in the trenches. But now," he notes, "I'm a general," and as such will oversee both cultural and technological changes that don't merely lay ahead, but are unfolding right now. But that perspective he talked about also meant he was working toward an Academy, a film industry, that would be "very much inclusive."
His remarks were brief - we ran into him during a "menu preview" for the Governor's Ball which follows the Oscars, which also serves as a kind of weekday brunch for press and other attendees, and perhaps a way to justify a cocktail at an otherwise unsupportable hour.
But the event, and the comments, helped kick off a weekend that was very good to cinematographers overall, particularly if your name started with an "R," as in "Roger," or "Rachel."
Everyone wondered if Mr. Deakins would repeat his ASC and BAFTA wins in the cinematography category, since he'd had 14 nominations going back to the Shawshank Redemption, but had never fully grasped the proverbial statue.
Additionally, when Joe Letteri and War for the Planet of the Apes took the Visual Effects Society's equivalent of "best picture" a couple weeks before, instead of Blade Runner 2049 (contrary to the BAFTAs) there was some question of whether the sequel to the legendary original was going to peter out entirely before Oscar night, as far as award derby momentum.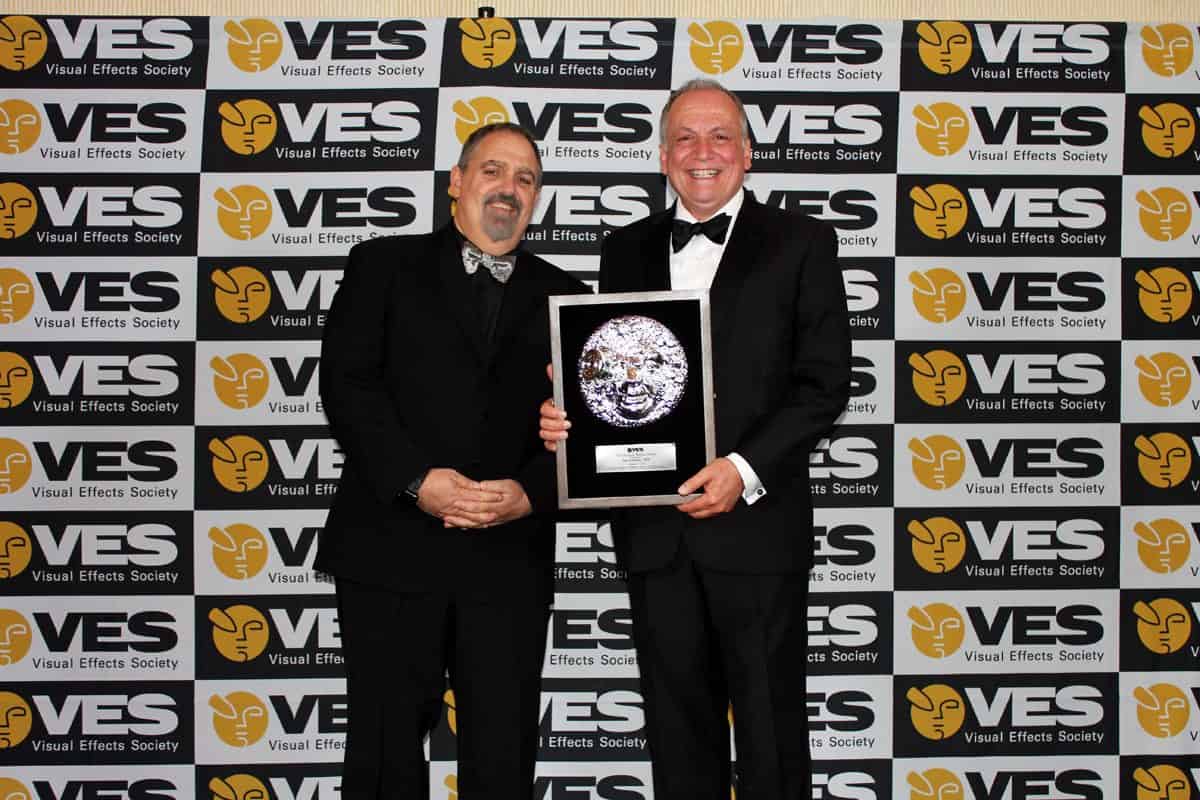 Deakins even had a shout-out at the "Film is Great" reception the Friday before the Oscars, held at L.A.'s British Consulate, to honor all U.K. nominees and productions for the year. Gary Oldman showed up, and Consul Michael Howells talked of the long-time bonds, influences, and overlapping personnel between the American and British film bizzes. "We're both nations of creators," he noted. And among those creators singled out was Deakins, as Howells mentioned his long string of nominations, hoping that this year would end the drought.
It did of course, and on Oscar night, Roger still seemed practically stunned by it all, when he arrived backstage for some press Q&A. We congratulated him, then asked if he could talk about his own particular multi-nomination, multi-year journey, with its travels from an era of film stock, to one of digits.
Instead, he went even further back, answering with another memory: "One of the early films I did was Sid and Nancy, with Gary Oldman, and it's so wonderful to be here tonight with Gary, to be in the same space. What can I say?"
He did eventually say a little more about his work on the new Blade Runner chapter, talking about following a movie that is part of our collective "film memory."
"Well, you kind of do a double take on it, really. But, because I've worked with [Denis Villeneuve] twice before it was a no-brainer I was going to do it. I mean, I love Denis. I love the way he sees things, and the way he works. But, yeah, that kind of ‑‑ the idea of following up that original film was a little scary, to say the least."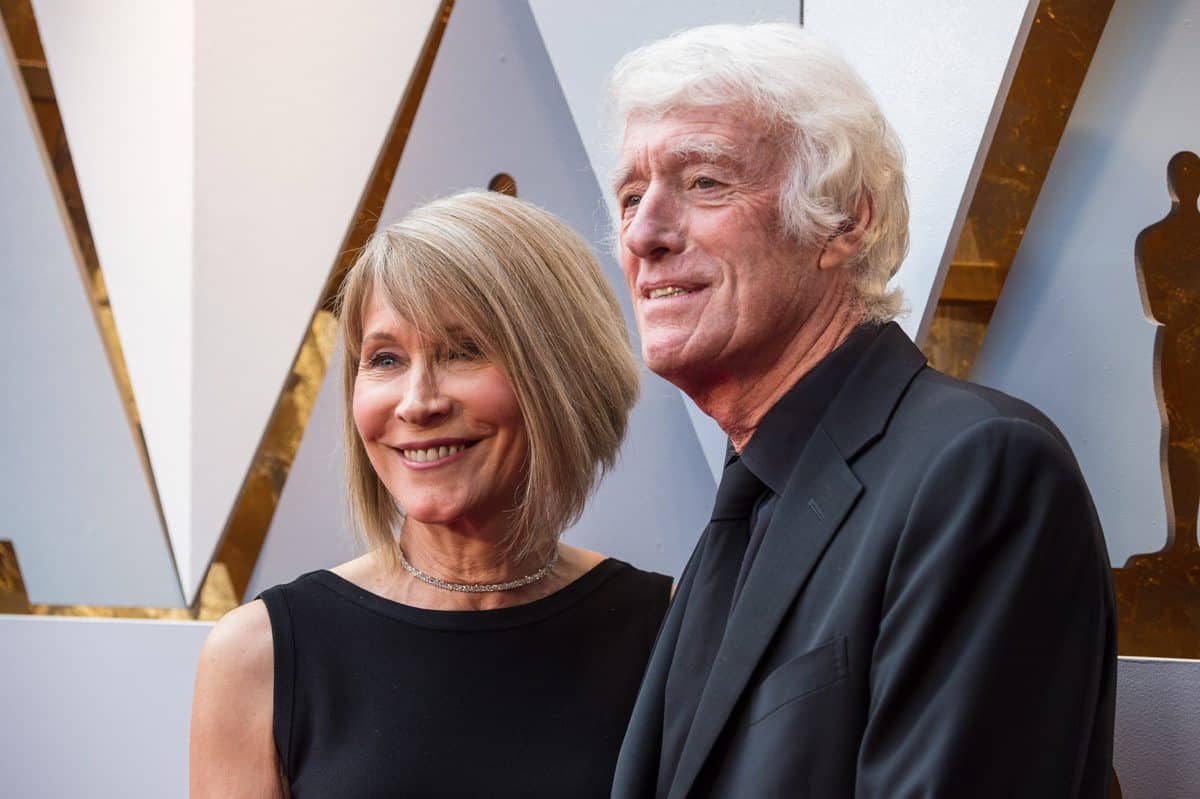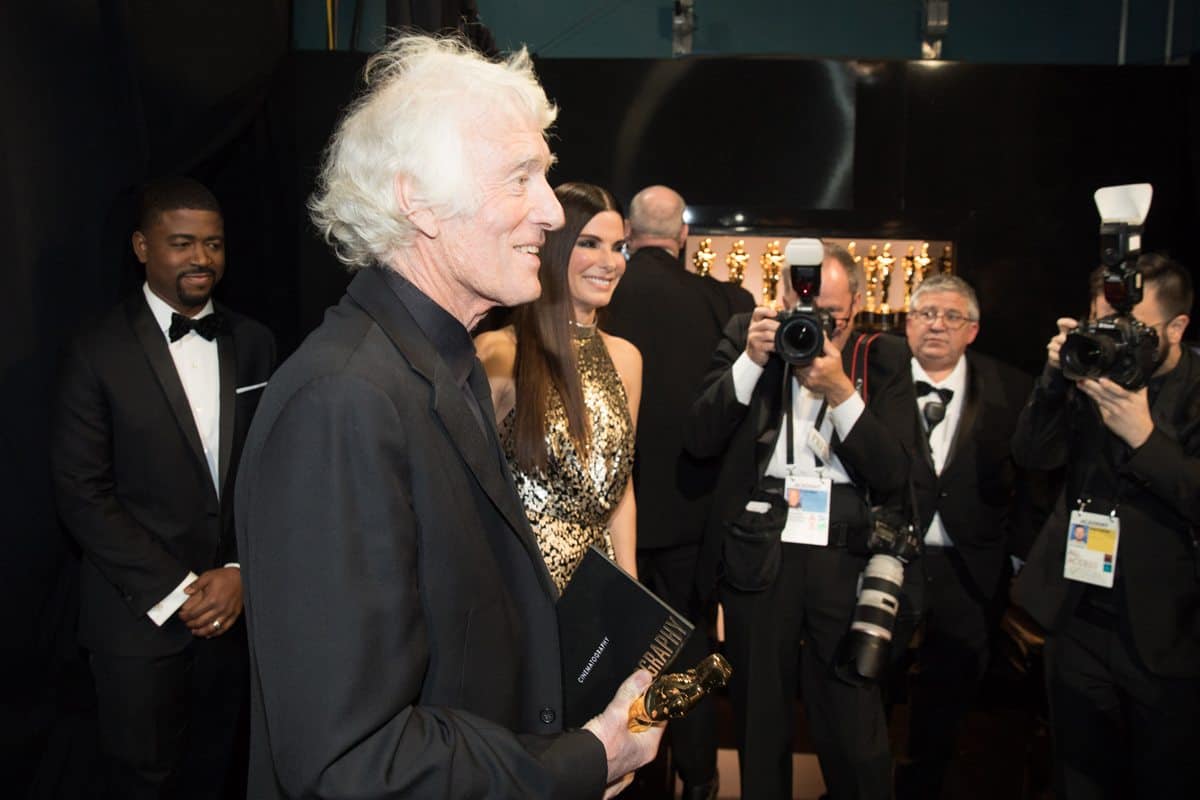 But he found his own ways to do it: "I couldn't light like Jordan (Cronenweth). I mean, I think what he did on [the original] was stunning, but I'm a different person, and I kind of see things slightly differently." He was also sure to thank the crew he's worked with for "years and years, and I feel it's recognition for their work, you know? I really do. I know they're all watching in New York and London and Budapest, and I would like to have mentioned every one of them, because they were just ‑‑ it's just great for them."
Another colleague asked him about the "visually stunning" fight between Ryan Gosling and Harrison Ford, with all those "glitchy holograms" flickering away throughout, and wondered how the storied DP lit and lensed that scene? To which Deakins replied "well, the challenge that got me ‑‑ obviously, the holograms, they're sort of elements that I put in later. The challenge was kind of syncing all of those elements together, creating a lighting pattern in which they would fit. We really had to prep how the beats of that song were going to go [a couple of different "Hologram Elvis" tunes] and how the pace of the fight was going to go. But it's funny, that was one of the least challenging of all of them."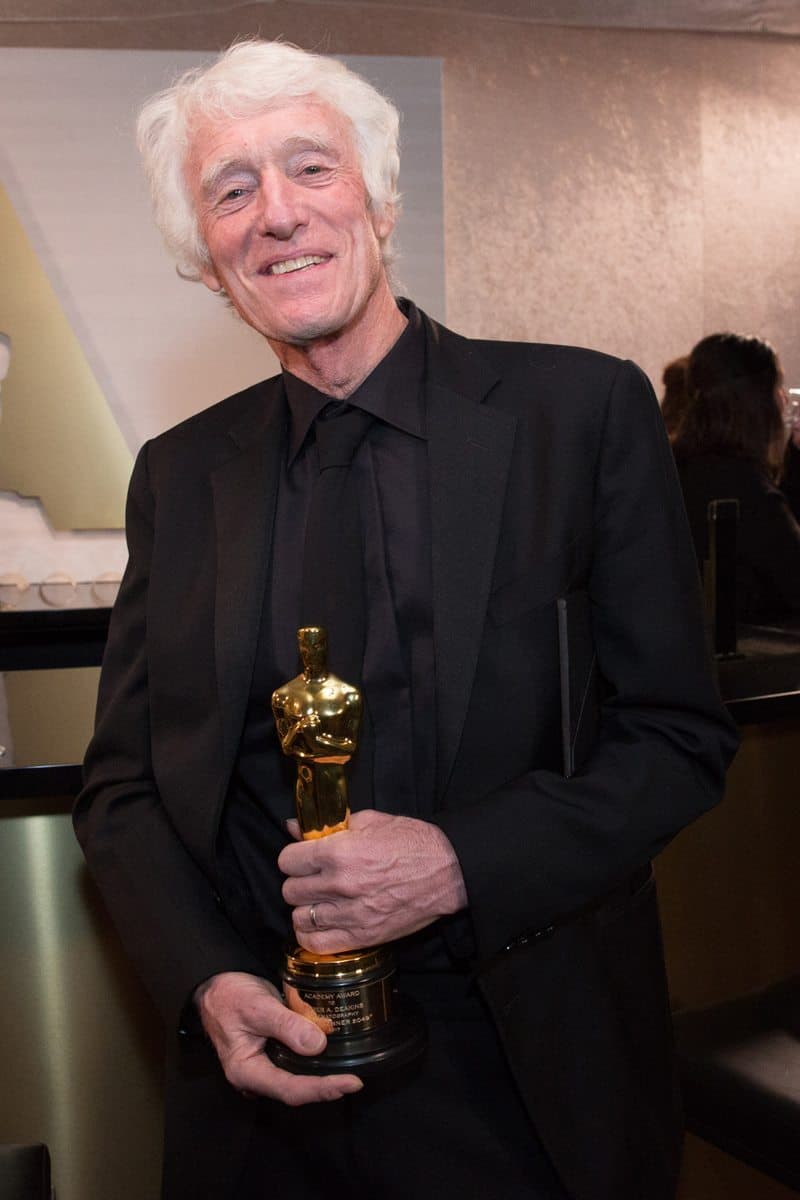 "Because I've worked with [Denis Villeneuve] twice before it was a no-brainer I was going to do it. But, yeah... the idea of following up that original film was a little scary, to say the least.
I couldn't light like Jordan (Cronenweth). I mean, I think what he did on [the original] was stunning, but I'm a different person, and I kind of see things slightly differently."
- Roger Deakins CBE BSC ASC
Other DPs were also adept at handling the season's challenges, including of course Rachel Morrison, who found herself in "pioneer mode," as the first female nominee for shooting a feature, on either the ASC or Oscar side of the equation.
That nominated film, of course, was Mudbound, which remained shut out on Oscar night. Collectively, however, it won an accolade the day before at the Independent Spirit Awards, held on under a massive tent, a la a Cirque de Soleil performance, on the beach in Santa Monica.
The winning cinematographer that day was Sayombhu Mukdeeprom, for his work capturing the raptures of both an Italian summer, and a first love, in Call Me By Your Name. Interestingly, Morrison wasn't nominated in the cinematography category (and Mukdeeprom couldn't be there, and had his award announced before the broadcast even began!)
But Mudbound did receive the Robert Altman Award, which goes to an indie film with an outstanding ensemble cast. The film certainly had that, but when director Dee Rees came backstage with the actors, and talked about opening doors and pioneering types of new work, we were able to ask her about the particular pioneer she had behind the camera.
She called a Morrison a "compelling, humanistic cinematographer," and applauded her ability to work in tight quarters without a TV screen.
Which was similar to the praise that director Chloé Zhao, director of the film The Rider, gave to her cinematographer, Joshua James Richards. She was there to receive Indie Spirit's first "Bonnie Award," a grant from American Airlines named for Bonnie Tiburzi Caputo, who joined American Airlines in 1973 at age 24, becoming the first female pilot to fly for a major U.S. airline. It goes to a female director in mid-career, but Zhao responded that DPs were always like "my eyes on set," especially Richards, since she was often only shooting scenes, partricularly in the story of an injured rodeo rider seeking redemption and rehabilitation, with just her and "an actor, my sound guy, and a camera."
Of course, this equation of directorial praise was somewhat reversed during the earlier ASC Awards, which is where our march through award season left off last time 'round. There, camera-folk generally get to lavish praise on their directors, along with everyone else who had helped them become honorees and winners.
Unless it was a director who was being honored, as was the case with Angelina Jolie, who received the ASC's Board of Governors award, presented to her by Dean Semler - the Society's only award not given to a cinematographer. Given that she was in London the next day for the BAFTAs, it was quite a night for her, but she said "I was taught to direct by a DP - by all my DPs," though she also mentioned the shifting cultural paradigms that Hollywood - and everything else - is working under, noting "my job was never to be a female director, but a good director."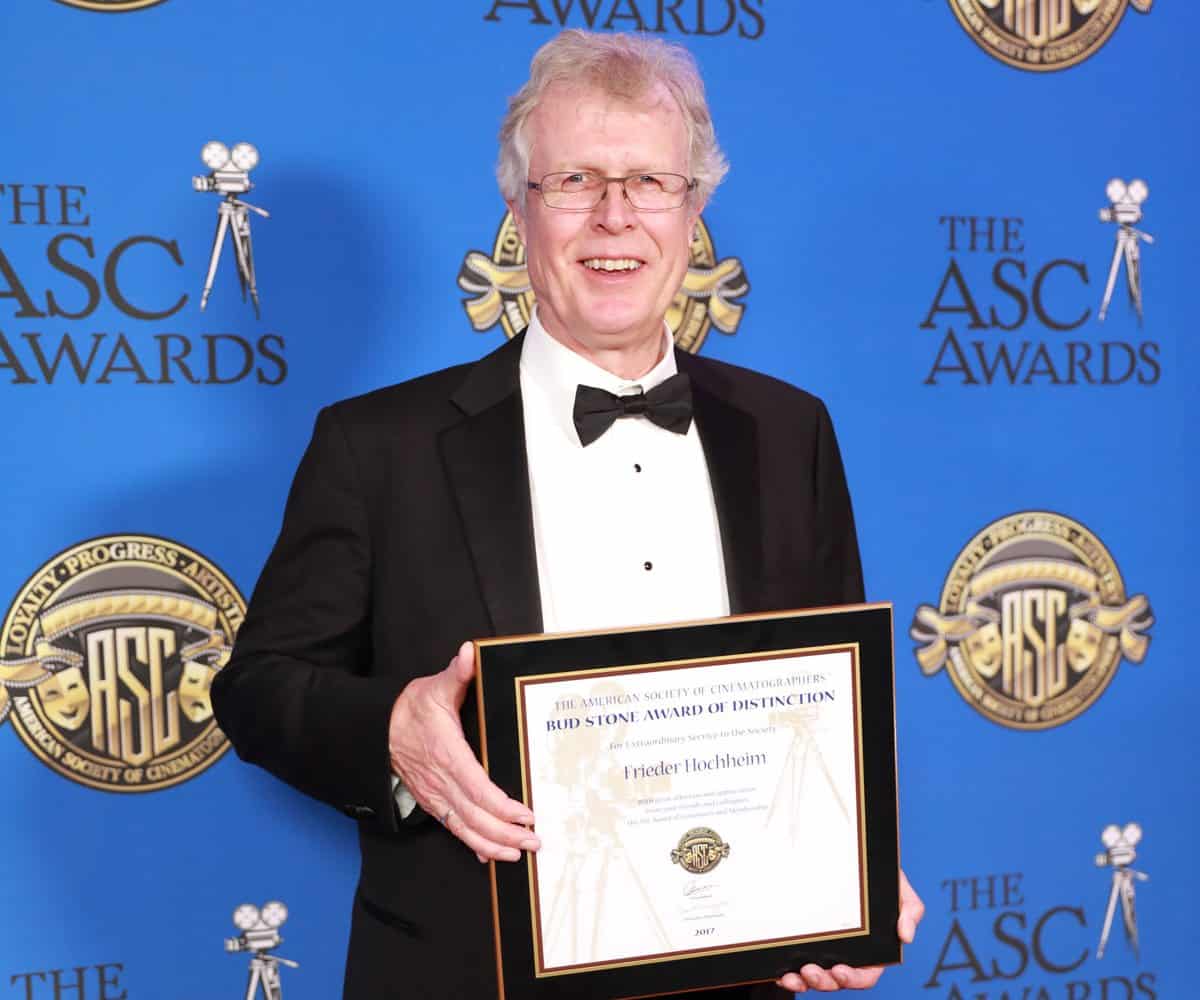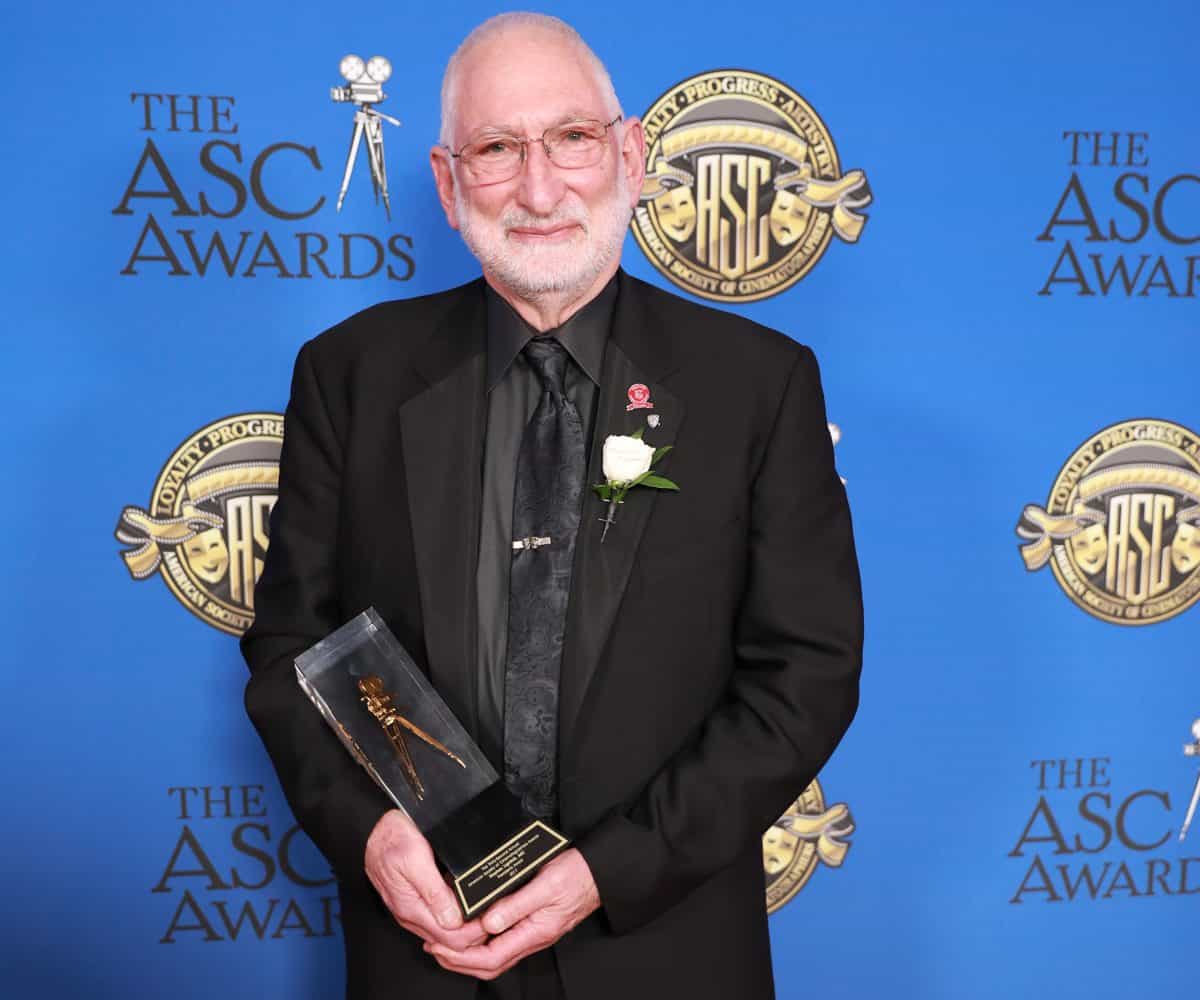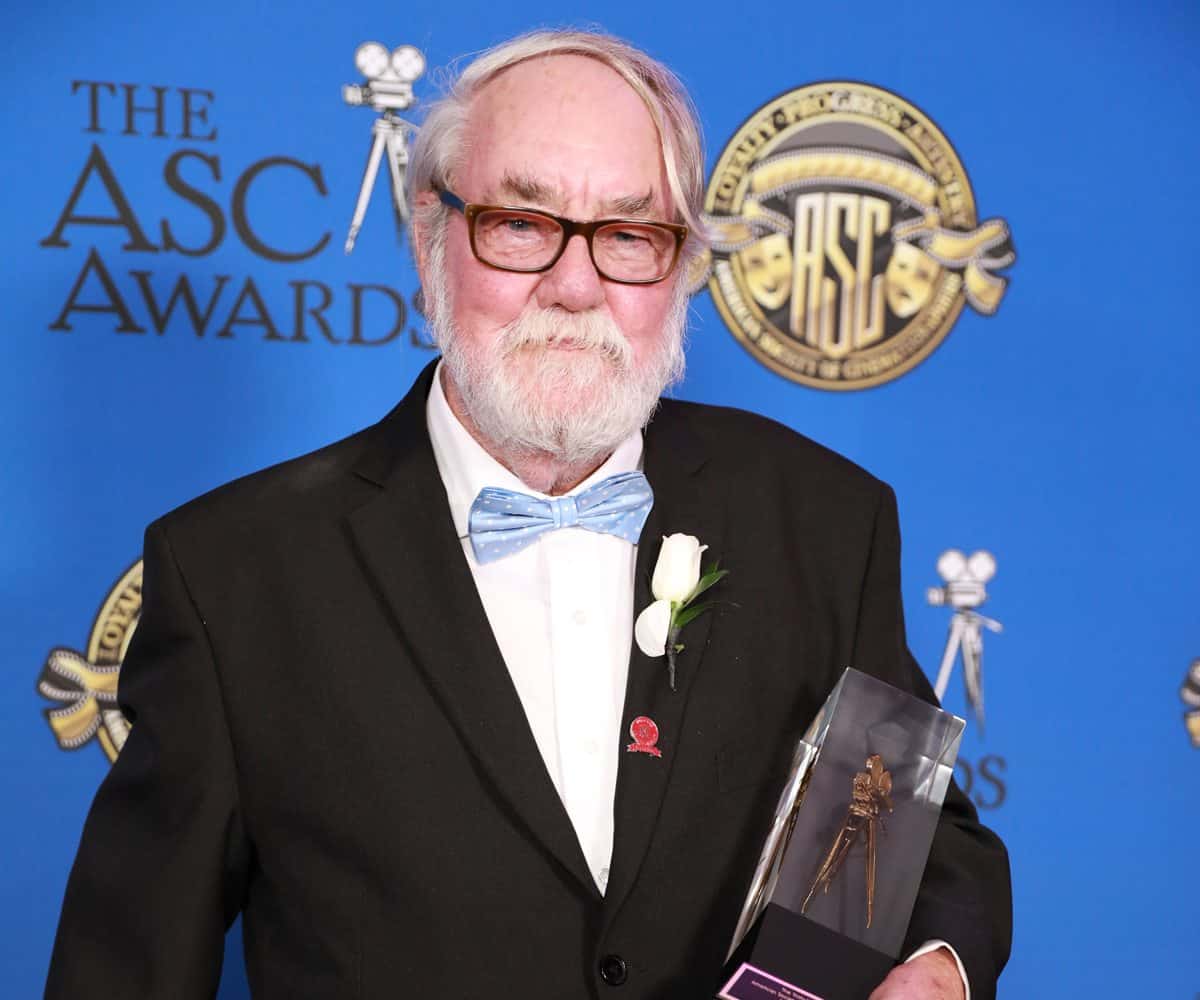 Other ASC honorees included Frieder Hochheim, the president and founder of Kino Flo Lighting Systems, who received the Bud Stone Award for making a "significant contribution" to the motion picture industry, and Stephen Lighthill, who shot such notable docs as Berkeley in the '60s, and Gimme Shelter, receiving the ASC Presidents Award, given, in this instance, not only for his work, but "advancing the art of cinematography through education." Lighthill is a senior filmmaker in residence at the AFI Conservatory, but when he spoke, noted the act of spreading light shouldn't be confined to academy walls: "Resistance and change has always come from artists," he said. "That's us."
And Russell Boyd, who won an Oscar for Master and Commander, shot Titanic, and is currently at work on Avatar 2, received the ASC International Award, and was similarly generous of spirit, saying that "the only camera that really mattered" was one's own personal version.
He also provided a good perspective for the award-y weeks that have just wrapped up here in L.A., noting his own Oscar had been "conscripted" by his granddaughter into a larger "posse of dolls."
Of course ASC's big winner, on the the feature side, was Mr. Deakins, but he was staying in London that weekend - that same place Jolie was headed - for his BAFTA. Which turned out to be an augury after all. His L.A. jaunt would come, at last with a statue in hand.
And so another award season "wraps" for now - until we start talking Emmys!
Meanwhile, talk to us: AcrossthePondBC@gmail.com, and we'll see you in a month.