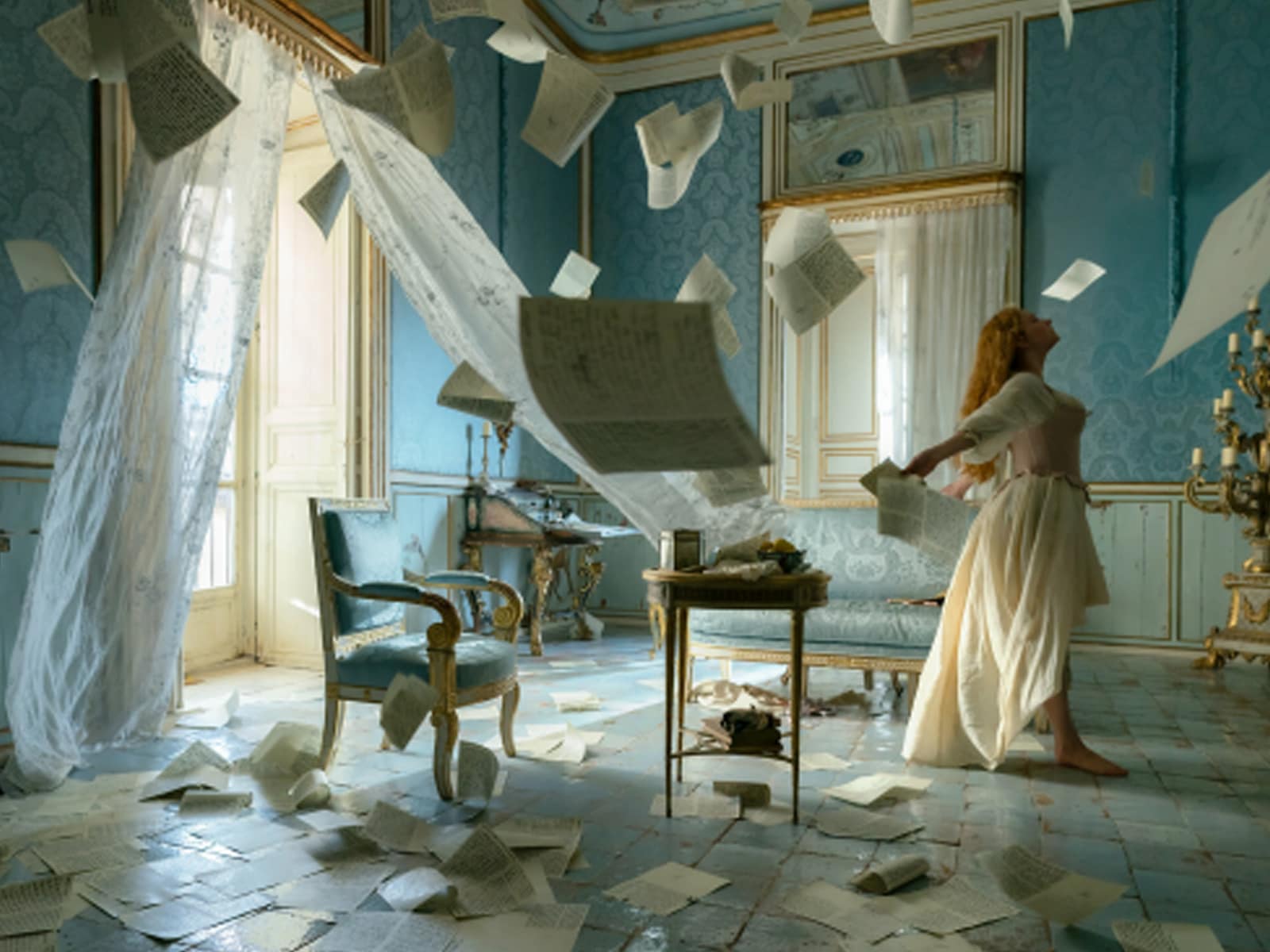 2021 marks the first time EnergaCAMERIMAGE are going to extend their appreciation to young performers who have already established themselves as visual storytellers capable of using their screen presence to augment the power of the moving images.
EnergaCAMERIMAGE has announced that the first recipient of the New Generation Acting Award will be Haley Bennett, American actress of international stature whose talent and chameleonic screen versatility enabled her to successfully star in both big-budgeted cinematic extravaganzas and independently produced explorations of the labyrinthine human psyche. Haley Bennett will also bring to Toruń her latest acting effort, Cyrano, a visually expressive musical adaptation of Edmond Rostand's classic play 'Cyrano de Bergerac' in which she played the fair Roxanne.
EnergaCAMERIMAGE audiences will recognise Haley Bennett from her mesmerizing leading role in Swallow, a psychological thriller in which she played an increasingly anxious trophy wife who develops a craving for inedible objects, yet the actress showed her skills in many other films. Beginning with her auspicious feature debut as a pop star in comedy Music & Lyrics (dir. Marc Lawrence, cin. Xavier Pérez Grobet), Haley Bennett had developed an impressive range of roles. Tough-as-nails young widow who hires a group of infamous bounty hunters to revenge the death of her husband in The Magnificent Seven (dir. Antoine Fuqua, cin. Mauro Fiore). Humble and protective girl who had to grow up too fast in Hillbilly Elegy (dir. Ron Howard, cin. Maryse Alberti), yet never lost her faith in what is good and right. Ideal suburban wife with a terrible secret in The Girl on the Train (dir. Tate Taylor, cin. Charlotte Bruus Christensen).
Haley Bennett is at her best when playing troubled young women who find different, sometimes cruel or even shocking methods of taking control over their fractured lives, but she also has a certain radiancy that enables her to play characters like Roxanne in Cyrano (dir. Joe Wright, cin. Seamus McGarvey), a beautiful and hopeful young woman who needs to learn to listen to the voice of her heart. Needless to say, we strongly believe there is not a single role such a visually sensitive actress as Haley Bennett would not be capable of making their own. Thus, we are positive her future characters will bring us joys and tears and thrills for decades to come. Join us in Toruń for the 29th edition of EnergaCAMERIMAGE International Film Festival to watch the versatile Haley Bennett accept the New Generation Acting Award and present Cyrano together with director Joe Wright and cinematographer Seamus McGarvey.