Being there
Edu Grau / Suite Française
Being there
Edu Grau / Suite Française
Over fifty years after the death of acclaimed-novelist Irène Némirovsky, in a concentration camp, her daughter found the courage to read her journals. She discovered an incredible story. Set in 1940's France, and based on Némirovsky's best-selling book, Suite Française follows beautiful Lucile Angellier who awaits news from her husband, a prisoner-of-war, whilst leading a stifling existence with her domineering mother-in-law.
When Parisian refugees pour into their small town, soon followed by a regiment of German soldiers who take up residence in the villagers' homes, Lucile's life is turned upside down. She tries to ignore Bruno, the handsome and refined German officer, who has been posted to live in the Angellier household. But soon, a powerful love draws them together and traps them in the tragedy of war.
Adapted for the screen by Saul Dibb and Matt Charman, with Dibb directing, the $20m production of Suite Française stars Michelle Williams, Kristin Scott Thomas, Matthias Schoenaerts, Sam Riley, Ruth Wilson, Lambert Wilson and Margot Robbie. It is backed by France's TF1 Droits Audiovisuels, Entertainment One, The Weinstein Company and BBC Films. Qwerty Films' Michael Kuhn and Andrea Cornwell served as producers, with Harvey Weinstein executive producing alongside BBC Films' Christine Langan.
Principal photography, on 35mm celluloid, commenced on 24 June 2013 under the auspices of Spanish cinematographer Edu Grau, and lasted until late August. The cast and crew spent eight weeks shooting on location outside Brussels, plus eight days in the village of Marville, in the Meuse department of northern France.
"It's one of those movies that you think you might have seen before, but as it develops it becomes something else. It's moving and pretty special," says Grau. "We see how the town and the people evolve and change under the Nazi occupation, with a sexually-charged romance at the centre of the story."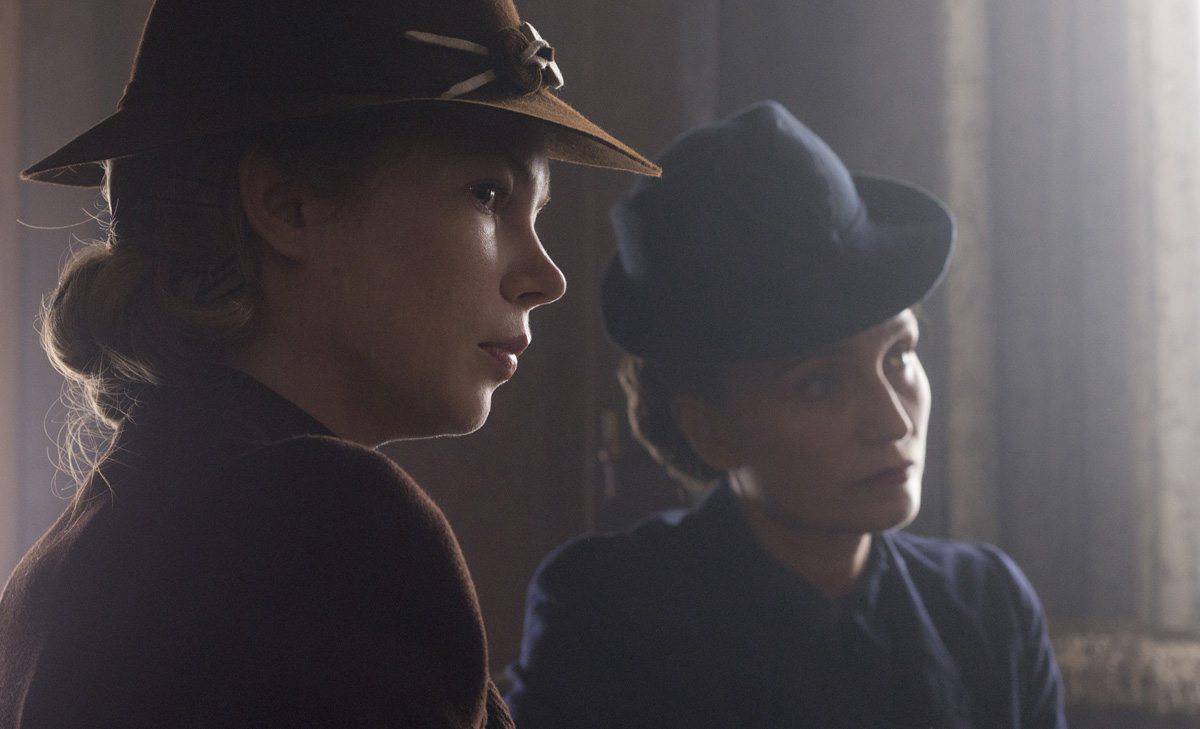 He continues: "I was drawn to Suite Française for a number of reasons. My main interest is always the story and how it's told. This is a touching WWII tale and we had to find a way to do it that had not been done before. Also, Saul is a fine director at the start of his career. He may not have directed box-office hit movies so far, but they have all been good, such as The Duchess. I was also fascinated that Michelle Williams was playing the lead role – she is one of one of my favourite actresses – and, along with Kristin and Margot, they are amazing on-camera."
Grau says he was asked from the outset not to read the original novel, the director preferring him to focus solely on the script. "I can understand this approach, and it was exactly the same situation with A Single Man (dir. Tom Ford)," he says. "The language of film and the language of literature are different. Often the images from a novel do not translate into images on the screen. It also helps to keep your thinking fresh and unadulterated."
Inspirational, talking-point references for Suite Française included a wide range of movies containing scenes either with bold cinematography or heightened senses of tragic love, such as Schindler's List, Rust And Bone, Into The Wild, Hunger, Biutiful, Fish Tank, The Prophet, Atonement and Tinker Tailor Soldier Spy.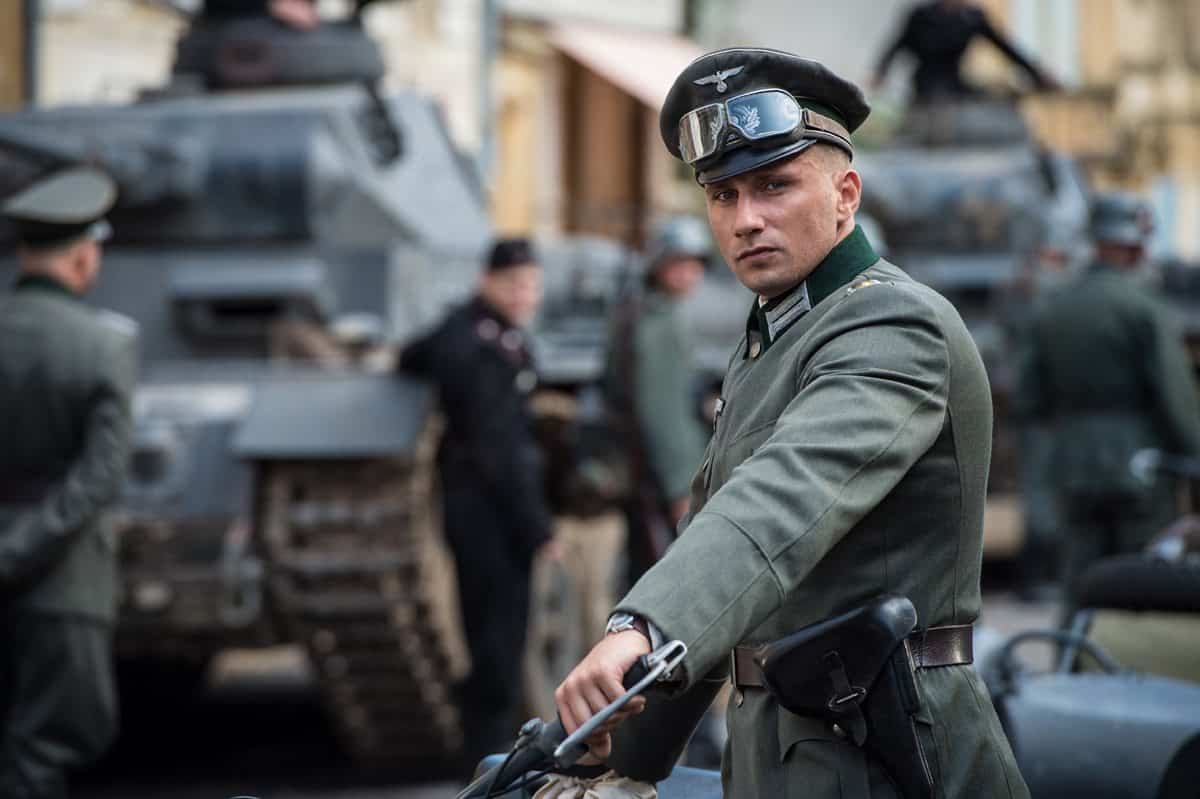 Relating his early conversations with Dibb about his vision for the movie, Grau reveals, "Saul wanted it to look and feel real – as if we were there too. Whilst it's a bourgeois story, set in the countryside, he did not want it to be slick, with tracking shots on the dolly. It needed a certain roughness, for the camera to be in-there. He wanted to come back more to the style of his movie Bullet Boy and his documentary days, to move the camera with freedom and vibrancy – for the images to look natural and not over-lit. So we plotted that the movie should open with a more stable look, with the camera on tripod, but as the Nazis arrive, it becomes a living camera, which I operated handheld."
On the subject of adopting a handheld style, Grau says, "I love handheld, but it has to have intention and meaning for it to be successful. You have to find the story, capture the emotions of the actors. Whilst I looked for the beauty of each scene, in a graceful manner, the shots in Suite Française are more canny, and don't develop as much as they did in, say, Buried. They are more of the moment, and were created with the cut in mind. Chris Dickens is an amazing editor, and we had a good collaboration on this movie, listening to one another's ideas and needs to coordinate the visual narrative."
As for the choice of shooting of film versus digital, Grau says, "I have not really believed in the look of any period movie shot on digital so far, especially exterior day scenes. As we would be shooting outdoors, in the middle of summer, with Michelle, Margot and Kristin, I just didn't want to go down digital route. Looking back I'm perfectly happy with my choice."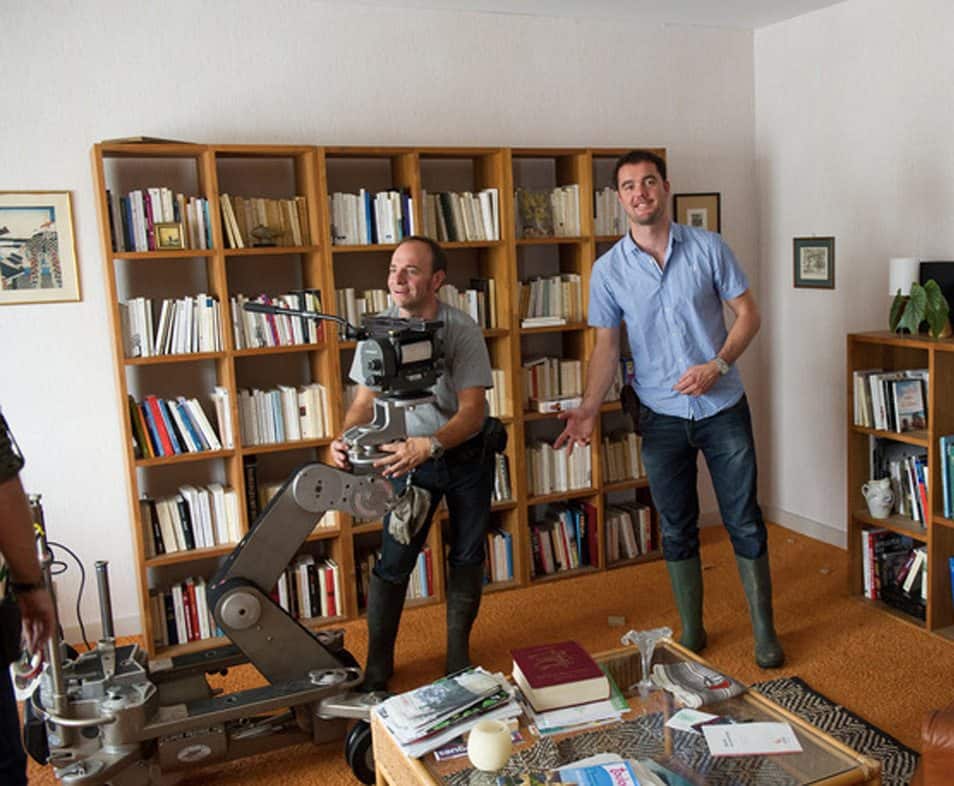 "I love handheld, but it has to have intention and meaning for it to be successful. You have to find the story, capture the emotions of the actors."
- Edu Grau
As for lighting Grau says it was important that that the lighting was natural, not fake, nor in the faces of the actors. "The light did not need to follow them, and I wanted the images to fall-off into darkness with contrast. Obviously, I had to make the actresses look good, so I did have make it a bit more sweet for them sometimes. But that said, Michelle is an easy person to light, with an amazing face and amazing skin. I got along well with her too. It's always much easier for the cinematographer when you have mutual cooperation and understanding with the talent."
Grau selected ARRICam LT cameras, fitted with Ultra Speed Zeiss glass, shooting 1:2.35 aspect ratio for its compositional versatility of characters and landscapes, and to lend an epic feeling. Panavision Brussels supplied the camera equipment.
Local crew included Steadicam/B-camera operator Jan Rubens, gaffer Wim Temmerman, who provided the lights, camera assistant Pau Reig and Didier Frateur, who also did a lot of second camera operating. Grau's friend, Neus Ollé, with whom he went to film school, at the NFTS and ESCAC, also came along to operate for a few days.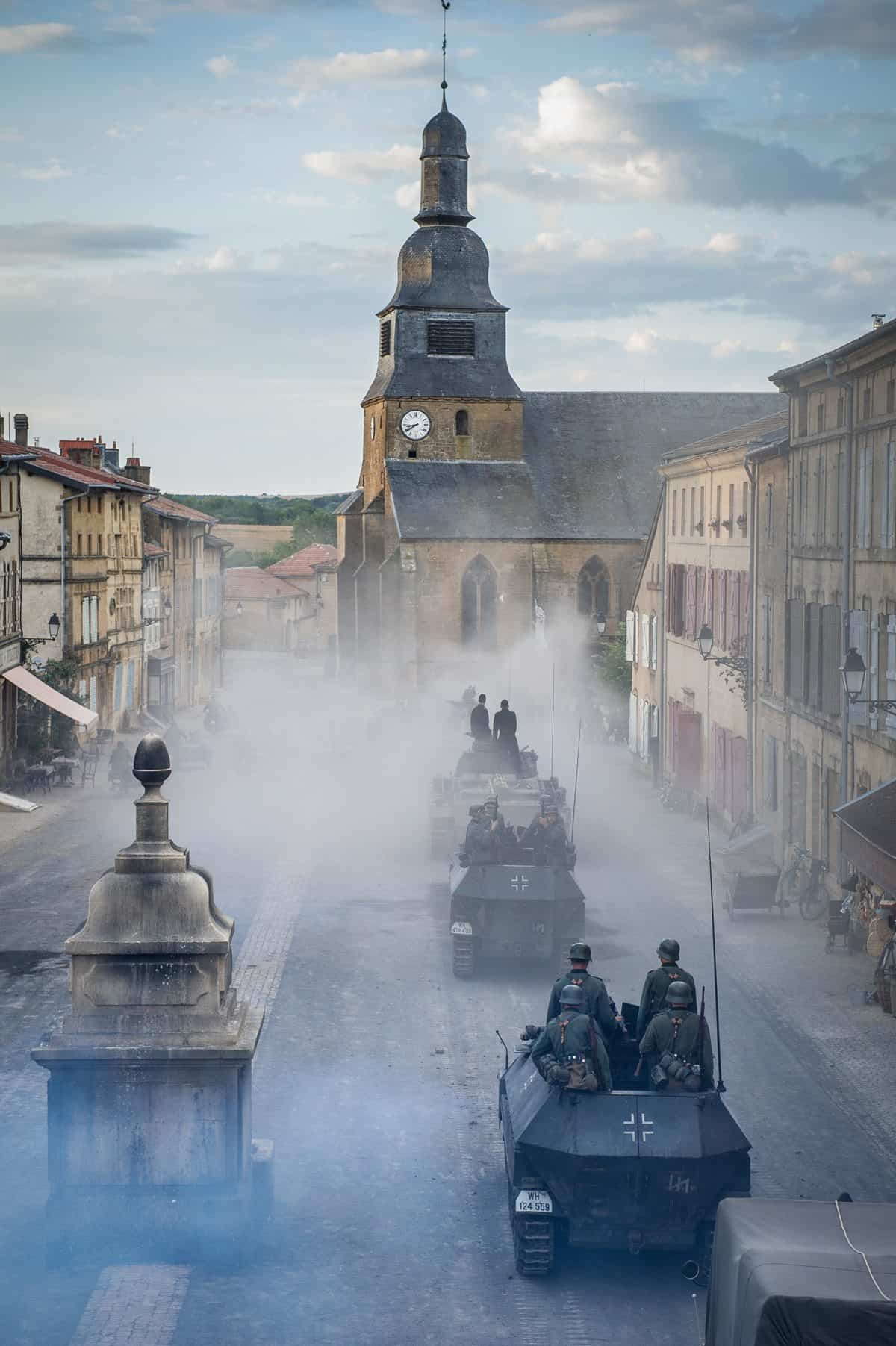 Grau shot using 250 and 500 ASA Fuji filmstocks. "Obviously, at that time the fate of celluloid was in a precarious state, but the lab in Brussels, Studio L'Equipe was rock solid and we had no problems whatsoever," he says. "I watched film rushes for the first week of production, just to check that we were going along the correct path, but after that we had DVD dailies. I have to say that I love the sound of the camera and the smell of the neg when shooting 35mm, and the way it makes the crew focus more on what's happening. It's a beautiful format, probably the best yet to make things look good because of the great depth of colour, the way it handles the highlights and subtly captures texture and contrast. Shooting on film makes me the happiest, but let's see how long we can make it last."
The final DI was conducted by Rob Pizzey at Goldcrest in London, in which Grau says the focus was mainly on fine-tuning the look. "We didn't want to do anything flashy: we just focussed on enhancing the mood of the images we shot, the natural beauty of the scenes and the sense of being there. Less is more. I am very pleased with the result, and hope it's a movie that people will be moved by."