Killer Instinct
Dan Laustsen DFF ASC / Proud Mary

Killer Instinct
Dan Laustsen DFF ASC / Proud Mary
Shifting from a prolific and extremely efficient hitman unable to retire in John Wick: Chapter 2  to a female assassin with a crisis of conscious in Proud Mary, cinematographer Dan Laustsen DFF ASC has much to thank his big sister for a career which resulted in an Oscar nomination for The Shape Of Water.
A day after becoming an Academy Award nominee for the first time, Laustsen is on the phone from New York where he is in the midst of prepping for John Wick: Chapter 3. "It has been a crazy 24 hours." The career path could have been different for the veteran cinematographer, who hails from Aalborg, Denmark. "I was educated as a fashion photographer and didn't want to do it. I had an early mid-life crisis at 21. My big sister had seen Danish newspaper advertisements about the National Film School Of Denmark looking for cinematography students and asked me, 'Why aren't you checking that out?' I said, 'I want to be a documentary photographer. I don't care about movies.' She told me to just do it. I went for an interview. They asked me, 'Who do you look up to as a cinematographer?' I said, 'I don't think it's important to have heroes. It's important to follow your heart and go with your own taste.'"
Going from John Wick: Chapter 2 to Proud Mary was a different experience. "Chad Stahelski comes from the action background whereas Babak Najafi does not come from that," remarks Laustsen about his directors. "It was more difficult for Babak to do the action sequences, so a lot of them were shot with the second unit stunt coordinator director." The Swedish Iranian filmmaker was responsible for Sebbe and London Has Fallen. "Babak wanted to do a slow, classic, action movie like No Country For Old Men, but the studio needed to have more action. Babak left the movie and the second unit stunt director took over. The studio changed so many of the frames later on in post that I could not recognise some of the shots. If you're changing a two shot into a single, the quality of everything falls apart. I hear that a lot from other cinematographers and it's not good."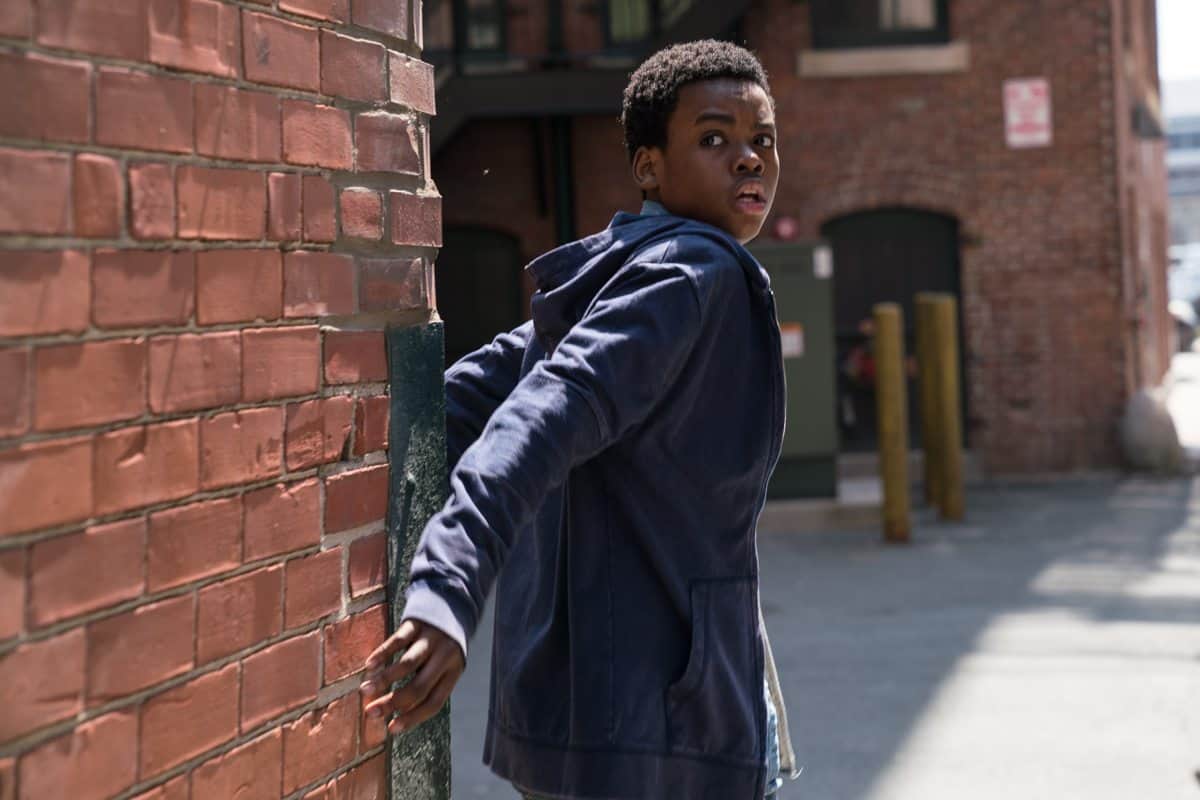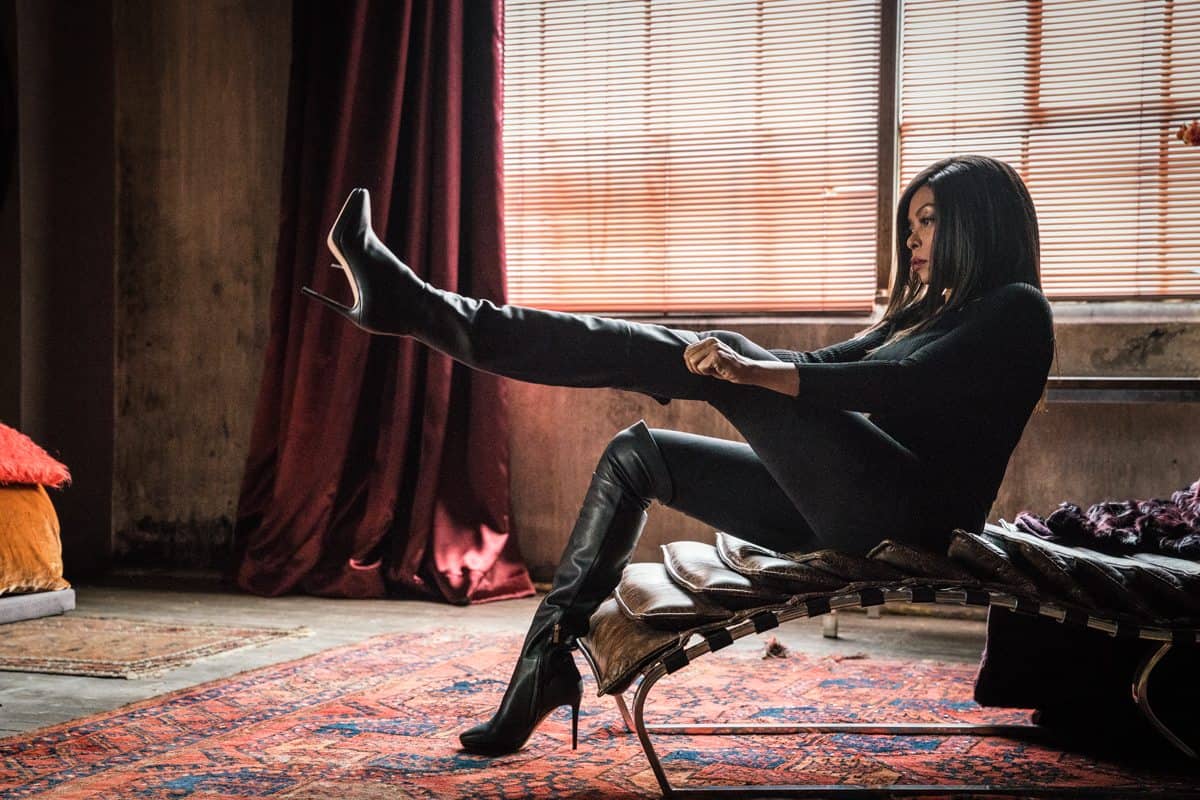 There were six weeks of prep and 35 days of principal photography conducted entirely on location. "John Wick 2 was our reference for the colour, framing, and some of the action sequences," states Laustsen. "We started shooting in the middle of March and stopped at the beginning of May. The initial plan was to shoot in Boston, but the decision was made to go to some smaller cities [Lawrence and Lowell] situated an hour north." Adjustments were required to accommodate the relocation. "When the schedule is so tight you have to be clever about where you're shooting so as not to move around too much. We found some great spots up there. My approach was to shoot Proud Mary in Boston like I did with John Wick 2 in New York. It was difficult to get the feeling of Boston because there are no high buildings or skyscrapers or a lot of traffic in a smaller city. The most difficult locations to find were for all of the street work."
The apartment where mob assassin Mary [Taraji P. Henson] lives and takes in a young boy (Jahi Di'Allo Winston) when a professional hit goes horribly wrong worked well. "Everybody did a fantastic job there," states Laustsen. "We shot in the apartment for ten days so that's a third of the movie. It's difficult to control with the sun and rain."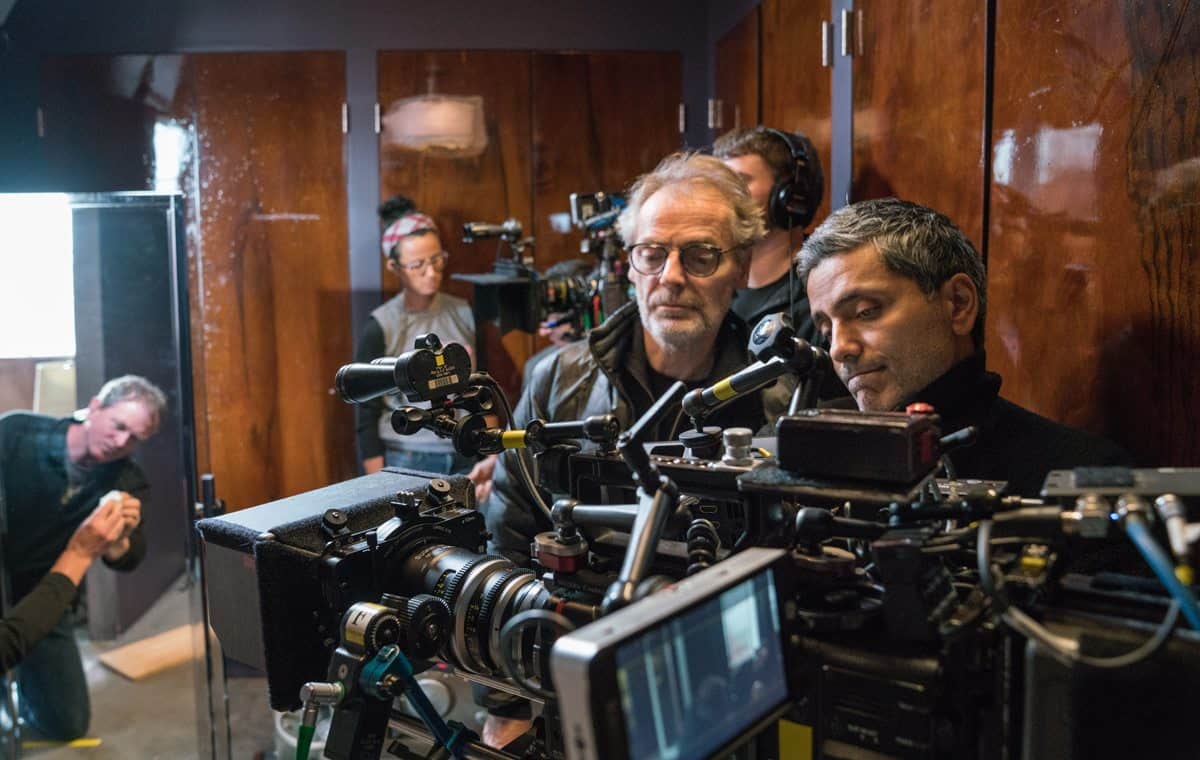 Installing window blinds came in handy. "When you're shooting digital you have this problem with the highlights burning out. The blinds enabled me to control the light and it was a nice design as well." Three 18Ks were placed outside of the windows. "For close-ups we added some daylight LED lights inside. I was trying to make Taraji P. Henson tough and beautiful at the same time as much as possible. She was a lovely and fantastic actor to work with so that was no problem at all."
A studio request resulted in the utilisation of Sony a7S II and Sony F55 cameras. "We used the Sony a7S II with Panavision lenses and that worked well," notes Laustsen. "However, you have that problem with the Sony a7S II where it clears the highlights fast. That was one of those reasons we used blinds so I could close them when the sun got too heavy."
"When you're shooting digital you have this problem with the highlights burning out.
The blinds enabled me to control the light and it was a nice design as well."
- Dan Laustsen DFF ASC
The main shoot employed two cameras, whilst action sequences included smaller ones placed on cars as well as additional equipment. "The Sony a7S II has a full frame chip so I used 70mm Panavision Primo lenses. When using the Sony F55, which has a Super 35mm sensor, we shot Leica lenses which handled highlights better. I like to shoot wide angles as much as possible. We were shooting from 18mm to 32mm as our main lenses."
"We were capturing raw on the Sony F55 but couldn't do that on the Sony a7S II so we shot 8-bit 4:2:0," remarks Laustsen. "The aspect ratio was 2.40 and the resolution was 4K so some things could be changed in post." There was a lot of Steadicam and some dolly shots. "We used the Sony F55 for the Steadicam which was less problematic than the Sony a7S II. You have to build a frame around the Sony a7S II, especially, because those Panavision lenses are so huge. The camera assistances have to do that from scratch. The focus puller from Boston knew exactly what to do. The Sony a7S II is a stills camera so you cannot see the body because it's so small compared to all of the stuff that you're putting on. That was a huge modification but the ACs did a nice job. We also did some Technocrane shots a couple of days in Boston."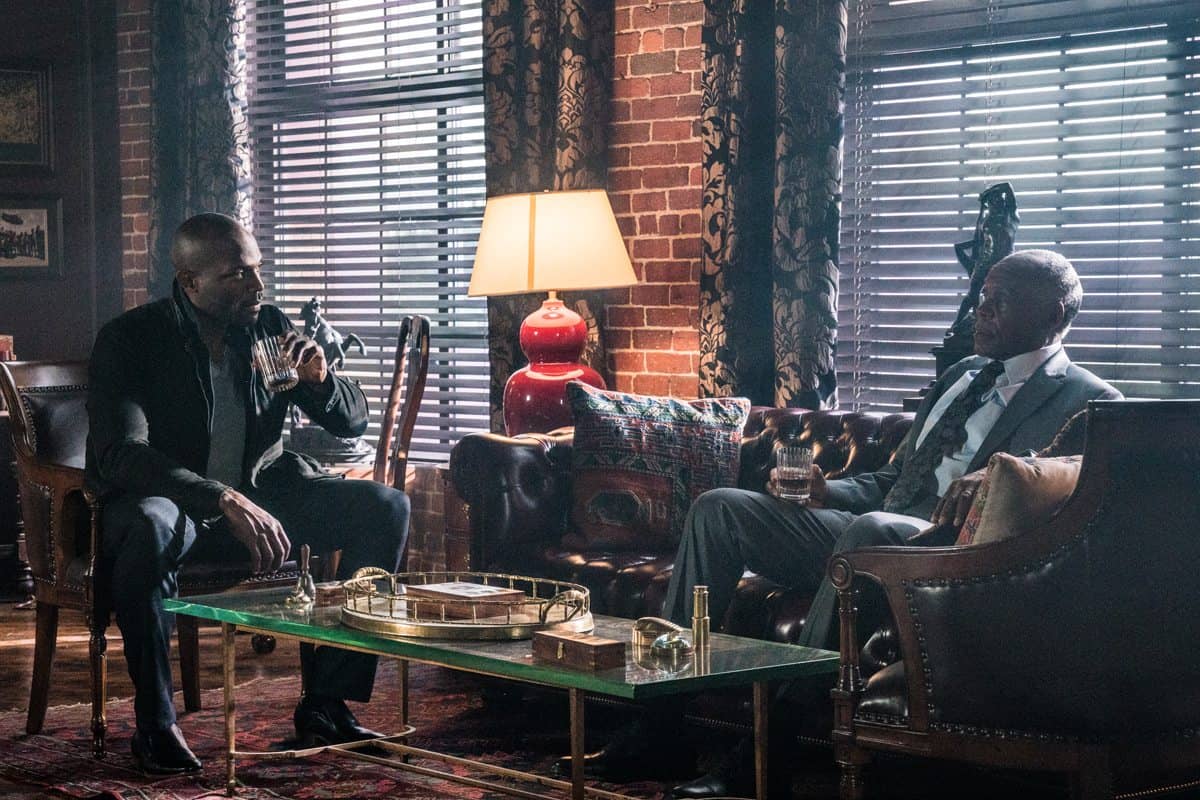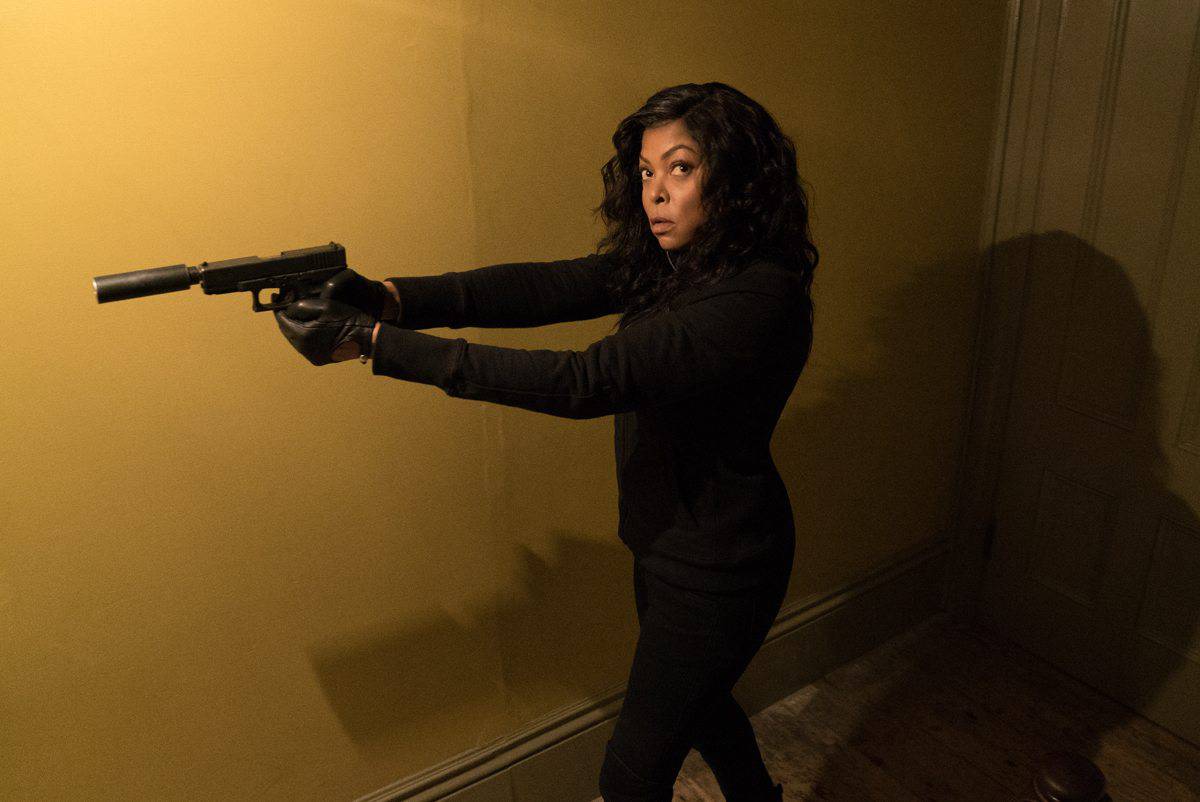 The amount of red in the movie was lessened in the DI. "Some of the curtains in Mary's apartment were a more powerful red and we took that out but that wasn't a big deal," remarks Laustsen. "It's important that the dailies are going to be more or less 1:1 with what you're looking at in the final movie. In the beginning we worked in a colour suite at Sony Studios and then later on we went to E-Film for the final grading [with colourist Trent Johnson]." Some visual effects were incorporated into the live-action footage. "There were a lot of shootouts so you have to put in muzzle flashes and squibs. You do all of that in post. We did the same with John Wick 2. It's faster and safer. It seems the way that everybody goes right now."
Priority was given to Jahi Di'Allo Winston who plays the orphaned Danny. "We tried to shoot the kid out first and then turned around to whoever there was in the scene," explains Laustsen. "That's the only way you can do it. Jahi was fantastic. It was a dream to work with him. He is a real talent. It's easy to work with kids because they're so into it, love what they're doing, and have a lot of enthusiasm. The whole cast of the movie were nice people and that helps a lot when you have a tight schedule." Essential crew members included A camera operator Scott Lebeda, B camera operator/Steadicam Jonathan Beattie, DIT Nicolas Pasquariello, gaffer Jesse Goldberg and key grip Billy Weberg. "I had a fantastic crew. The gaffer was great. We had a reshoot in Chicago where I brought him as well. Because the schedule was tight everyone had to be prepared and focussed."