News Hound
ClapperBoard / Ron Collins
News Hound
ClapperBoard / Ron Collins
Former Movietone news cameraman Ronald Ernest Collins was born on the 29th January 1942 in Cheltenham and went to school in London. His ambition was to be meteorologist, but after leaving school in 1958 he joined Rank Screen Services in Hill Street, London.
His first job was as an office boy followed by a job with Rank as a trainee model animation cameraman in Hammersmith, London. After a year he joined Paul Barralet Productions as a trainee assistant cameraman. The company was a well-known industrial documentary film production company.
In 1960 he moved to Movietone News, which was based in Soho Square and was part of 20th Century Fox. He was appointed by Paul Wyand, the assignment manager, as an assistant cameraman on a six-month trial. Wyand had been Movietone's chief cameraman and had written a book about the newsreel business and his life as a newsreel cameraman called Useless If Delayed.
Movietone began in 1928 and it is likely that one of the first cameras was the Bell & Howell Eyemo. Another camera used was the Wall camera, a sound on film system by Movietone. It later adopted under licence the Western Electric variable density system until Movietone went over to magnetic recording. The Wall camera recorded sound only nine frames ahead of the picture, which meant it had to be edited before it could be projected twenty frames ahead. The Wall had a four-lens turret, which could be rotated while shooting. The Newman-Sinclair camera followed the Wall. Another model used was the Cameflex by Éclair. This camera was used until Movietone News closed in 1979.
After six months Collins was given the opportunity to go out on his first solo assignment and was given a heavy, ancient Newman–Sinclair camera to operate. His task was to provide two minutes of screen time of the Christmas lights in Oxford Street.
The Newman-Sinclair cameras had been in use from the early 1930s and were used on many documentaries. Stanley Kubrick used one on some sequences of A Clockwork Orange. As an assistant Collins worked alongside a chap named Norman Fisher, who was then chief cameraman.
In 1963 Collins became a fully-fledged cameraman on a weekly wage of £22. With Fisher he worked on Movietone's contribution to the TV programme This Week. Fisher and Collins were responsible for shooting whole sections of the programme. They were both engaged to shoot sequences for the hit TV cop series No Hiding Place, using a 35mm Arricord self-blimped camera. Other work included filming documentaries to promote movies produced or distributed by 20th Century Fox. These included The Longest Day and The Sound Of Music.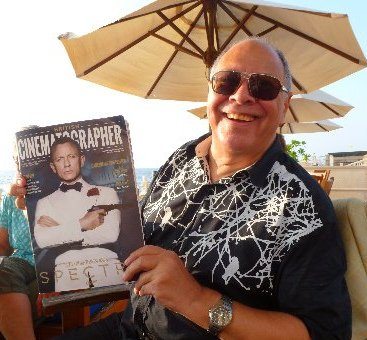 "One that stands out was being invited to Windsor to shoot material for the Queen's forty-second birthday with her family. That was a privilege."
- Ron Collins
Asked if there were any assignments that stood out, he said, "One that stands out was being invited to Windsor to shoot material for the Queen's forty-second birthday with her family. That was a privilege. The film was in colour and that material was used by the BBC every night when their service was closing down."
Collins was one of the cameramen who covered the funeral of Sir Winston Churchill in 1965.
Until 1963 Movietone provided film for the United Press Movietone Television (UPMT), the first truly global television news service. Movietone cameramen were required to shoot some items in 16mm using the Paillard Bolex, the Bell & Howell silent cameras and Aurican sound camera.
From 1963-1967 Movietone continued to supply United Press International Newsfilm (UPIN) with 16mm films for the news service. Collins said that newsreel companies made a lot of commercials for television in the early days of independent television.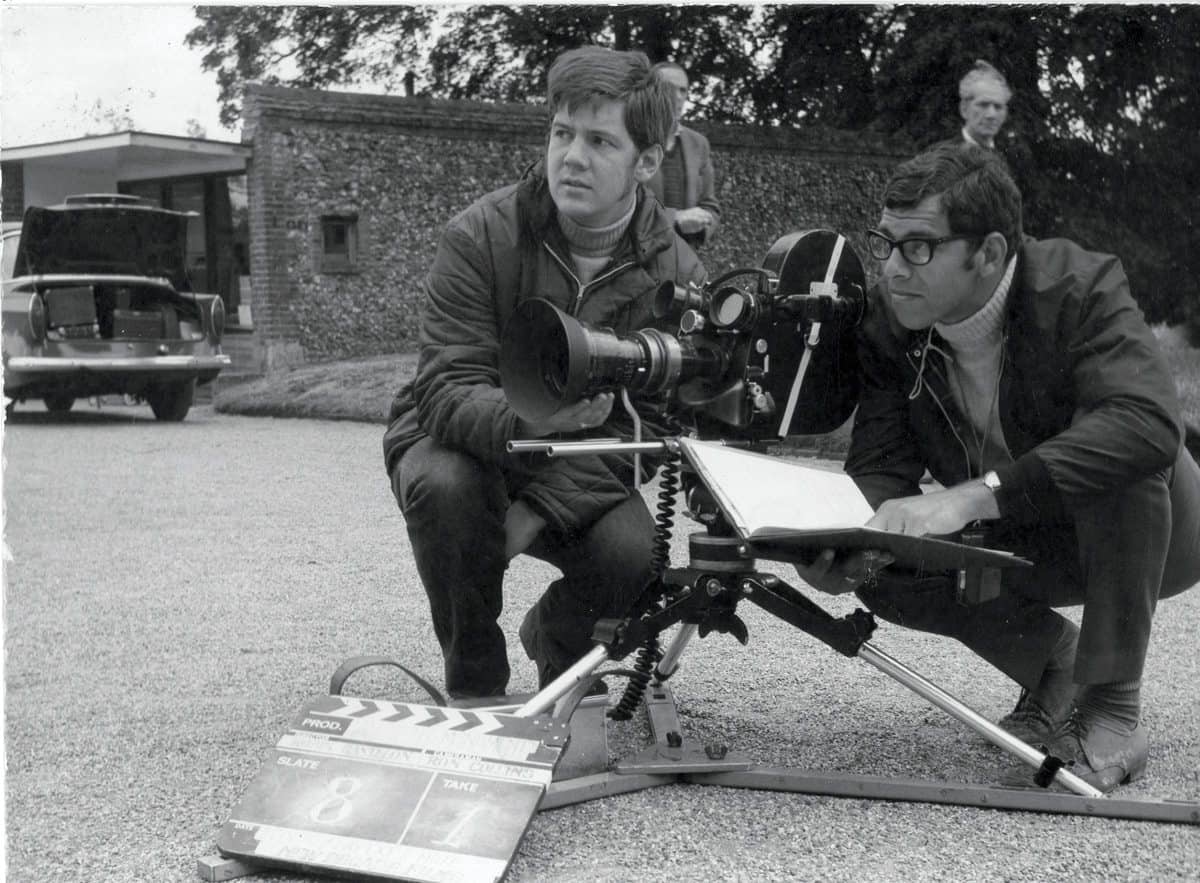 Often on an assignment he would be a one-man band, operating, directing and doing all the other required skills. He said there were no set hours. It really depended on where the job was located. Sometimes it could be done in a day; sometimes you needed to stay in a hotel.
When going on an assignment how much film did he carry? "You were told by the editorial staff that we want two or three minutes of material depending on the importance of the story and if it was in black and white or colour. On 35mm you would always take two magazines to cover the story and maybe a third as a back-up."
Collins gained a reputation for his work in sport. In 1968 he worked on the Mexico Olympic games and was DP on a number of feature documentaries. He was employed by Movietone for ten years, leaving in 1968 to do other freelance work. Between other work he carried on working for Movietone on a freelance basis for a further ten years.
When working abroad did he hold on to the unprocessed film until getting back to England? "In the majority of cases we held on to the film until we got back because the stories abroad were mainly soft news stories – they weren't what we called hard news stories," he said.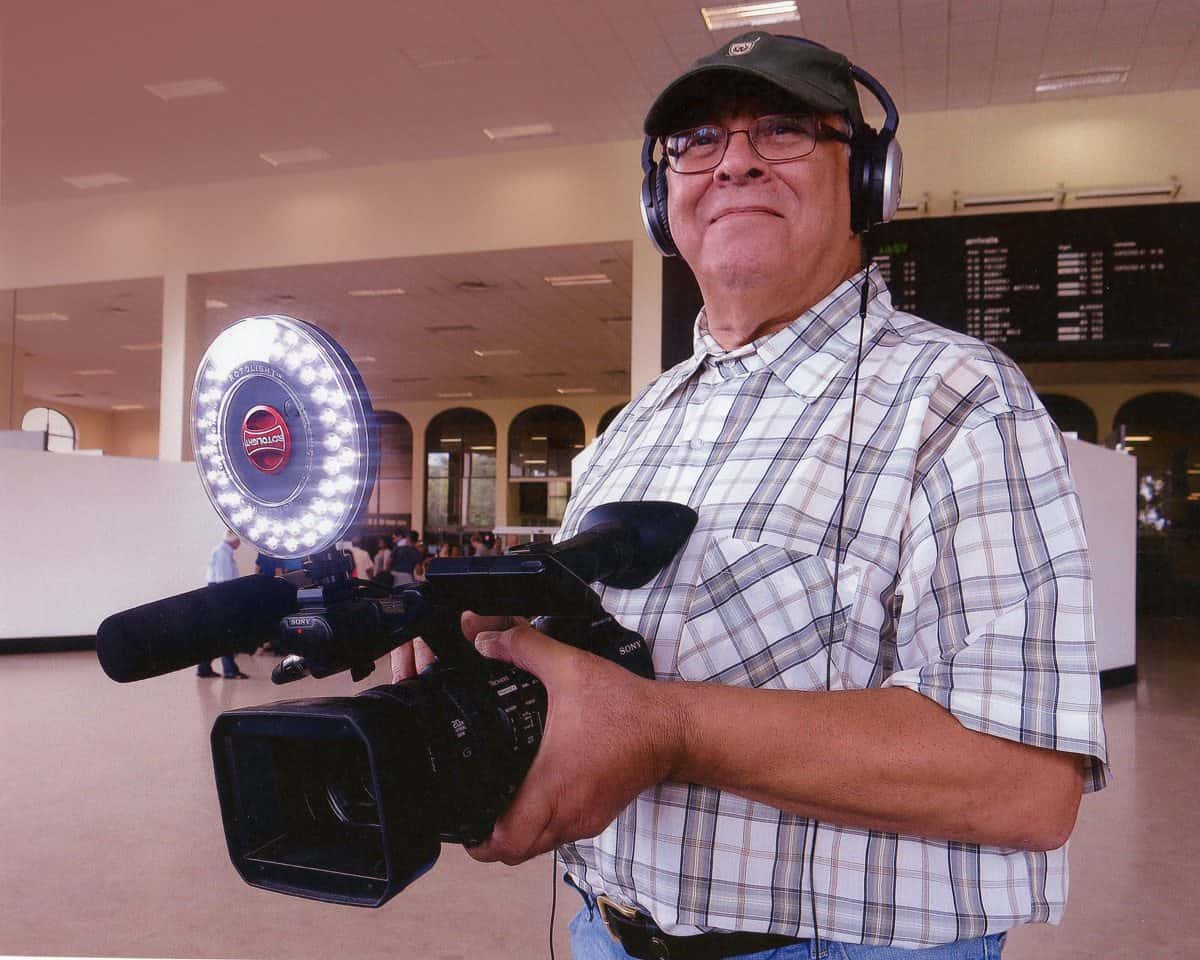 Collins said he doesn't regret one moment of it. He worked with about eight cameramen. One of them was Michael Samuelson, brother of Sir Sydney. "I was able, while training, to pick up their best points," he said.
Collins won two awards for his news work. In 1968 he won the World Newsreel Award in the general news category for a soft news story called On The River. In 1981 Collins was part of the film crew that filmed football sequences in the John Huston movie Escape To Victory. In October 1999 Collins was awarded a Fellowship of the British Kinematograph Sound and Television Society. It was for services and innovations provided to the film and television industries.
In 1969 Collins formed a company that went on to turn over millions of pounds called Optical & Textile Ltd, which was later renamed Optex. The company provided a wide range of equipment to the motion picture industry. The company won several awards including the Prime Time Emmy Award for the first compact image intensifier. Later the company was given by the Academy of Motion Picture Arts & Sciences (AMPAS) a Technical Achievement Award for the design of a virtual shadowless soft light called Aurasoft. This also won a Prime Time Emmy. Collins now lives in Sri Lanka.
Thanks go to Ian Gallacher for information written by his father Terry, who was Movietone's assignment manager from 1961-1964. Further information can be found by searching online, Ron Collins / Terence Gallacher Recollections Of A Career In Film.