Lens Baby
Meet The New Wave / Maja Zamojda
Lens Baby
Meet The New Wave / Maja Zamojda
Filmography (so far): Jericho (2015), Tripped (2015), Not Safe For Work (2015), Jet Trash (2015), The Village (2014), Fresh Meat (2013), Skins (2013) and Dates (2013).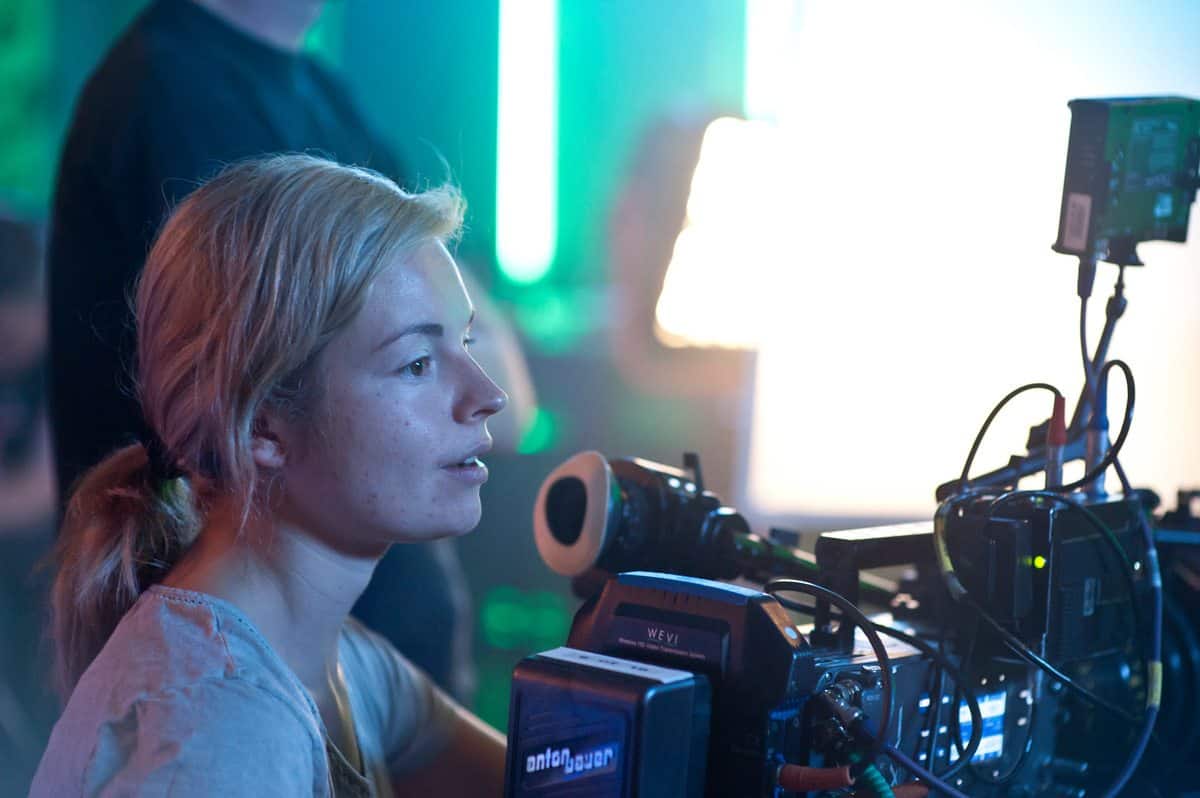 When did you discover you wanted to be a cinematographer?
When I was 17, I got a small camera. I would carry it with me and film short moments that I found visually intriguing. I liked the mysterious nights and exposed days. I'd cut montages with music. They didn't have any logical structure. They were short experiments: my dialogue with aesthetics, concepts and interpretations.
Where did you train?
At the National Film & Television School. It was a two-year course. It opened a lot of doors and I loved every minute spent in Beaconsfield.
What's the best advice you were ever given?
"The day you're fully happy with your work, is the last day of your career." This makes sense: as long as you continue to learn, you will feel like you're growing.
What's the worst knock-back/rejection you ever had?
Sometimes you read a script and completely fall in love with the story, but then they choose a different DP. It's difficult to visualise a project and then realise you're not going to shoot it.
What have been your best & worst moments on set?
Best moment: I guess is when you arrive on-set in the morning and while eating your breakfast, you feel like you're in the right place on the right project. You're working with creative people, on an ambitious script, surrounded by supportive crew. You're all enjoying the shoot and you know that the film will be brilliant. The shoot is demanding but the rushes are magical. What else could you ask for?
Worst moment: There is not enough budget or time to facilitate your ideas. People are stressing and blaming each other. Hardly anybody enjoys their time on -et and people neurotically check their phones, counting hours to wrap. Oh… and it's rainy January and you're stuck in a windy field.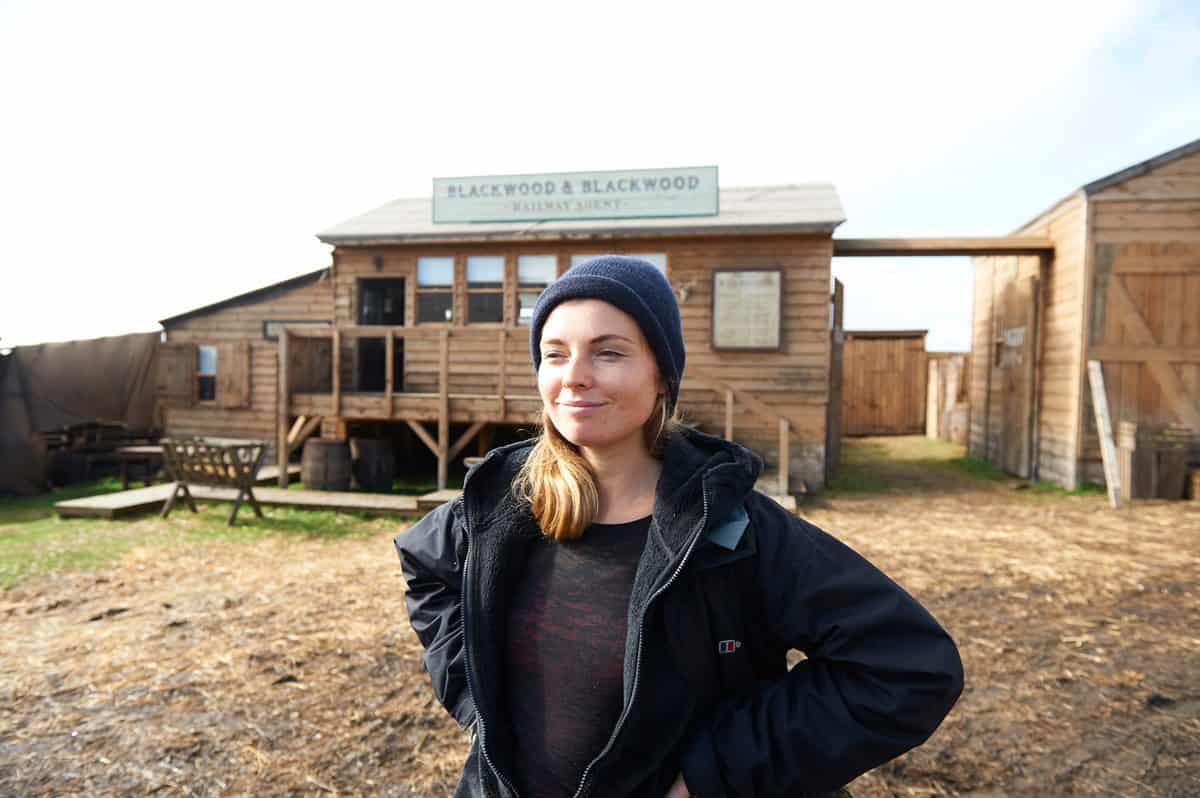 "I often have seconds for breakfast and lunch, and why not two desserts?"
- Maja Zamojda
What was the biggest challenge on your latest production?
We're currently building a cave/mine set on ITV series Jericho. I'm researching how to light it. It's 1874, so oil lamps would be our prime sources of light. Our studio has very low ceiling, so there isn't much space to rig above it. Part of it is a tunnel and so it's pretty difficult to justify light underground. I'm still thinking about it!
Tell us your most hilarious faux pas?
When I was a runner I asked the DP, "What's that?", pointing at a bizarre lens that he had just taken out of a small black box. "It's a Lens Baby," he said. "Don't call me 'baby'", I answered. Oh yes, they found that very funny!
Away from work, what are your greatest passions?
I'm into alternative medicine, herbology and organic everything. I also love doodling, love music and I always dream of coming up with a fun start-up idea.
What one piece of kit could you not live without?
Sadly, that would be my phone. I keep my notes on it, references, photos and I can always call a friend when I need some advice. 
Which films are you most proud of to date?
The answer is and hopefully always will be, "my most recent project". I like learning and I like a challenge.
What's weirdest place you've ever shot in?
It was the weirdest and most inspiring place - India. I loved it. It's just magical.
What's the hardest shot/thing you've had to light/frame?
I shot a stop-motion puppet film, and it took us several months to complete this eight-minute project. We had to glue all the stands, props and tripods. It required a lot of precision. It was hard, but very rewarding. 
Tell us your hidden talent/party trick?
Dancing, I definitely love dancing.
In the entire history of filmmaking, which film would you love to have shot?
There Will Be Blood (2008, dir: Paul Thomas Anderson, DP Robert Elswit ASC)
What are your current top albums?
Gil Scott-Heron and Jamie xx's We're New Here; 80's electronic, synthpop, electro.
Can you tell us your greatest extravagance?
I often have seconds for breakfast and lunch, and why not two desserts?
What's the best thing about being a DP?
Creating parallel universes and alternative realities.
What's the worst thing about being a DP?
The time away from your close friends, family – away from your life in general. Travelling can be inspiring, but everyone needs time to bring their souvenirs back home.
Describe your approach to cinematography?
I like improvising, especially when there is a basic plan, and you can allow yourself to be spontaneous. If something happens by chance, there is a good possibility it might be exactly what you were looking for. I try to change styles on every project I shoot. I try to start from scratch and come up with new aesthetic grammar. That's probably my favourite time on a project.
If you weren't a DP, what job would you be doing now?
An illustrator or a chef.
What are your aspirations for the future?
I'd like to challenge myself and shoot in styles I haven't tried before. I'd like to find projects that are more and more demanding. I'd like to find scripts that mean a lot to me personally and that I believe will make a strong impact on the audience.