Candid Camera

Clapperboard / Cinders Forshaw BSC
Candid Camera

Clapperboard / Cinders Forshaw BSC
Header image: © Stefan Falke / NFP
"A shot isn't just a shot," says cinematographer Cinders Forshaw BSC over the phone from her home in Bristol. She's talking about film theory, a subject she'd originally shunned during her early days as a film student at Polytechnic Of Central London, (now University Of Westminster). "However, in the end it helped me to communicate ideas to directors, knowing that I had a really solid background in film theory and film history."
Forshaw has shot five features and has a distinguished and varied career in the world of television. Her work includes the acclaimed series Tipping The Velvet, Vera, Shetland and Poldark, the latter of which she was nominated for at the RTS West Of England Awards two years in a row. Forshaw shot Gavin Millar's BAFTA-winning TV drama Housewife, 49 and received her own BAFTA nomination on Stephen Poliakoff's Perfect Strangers. In 2016, she was awarded for her body of work at The WIFTS Foundation International Visionary Awards.
But the moving image wasn't what initially interested Forshaw. At age 15, one of her older sisters bought a stills camera and Forshaw was immediately curious. Henri Cartier-Bresson became her inspiration. She quickly got a job in order to buy her own camera and started taking pictures of the countryside where she lived. She set up a dark room at home and spent much of her time there, revelling in the process of creating her own images from start to finish.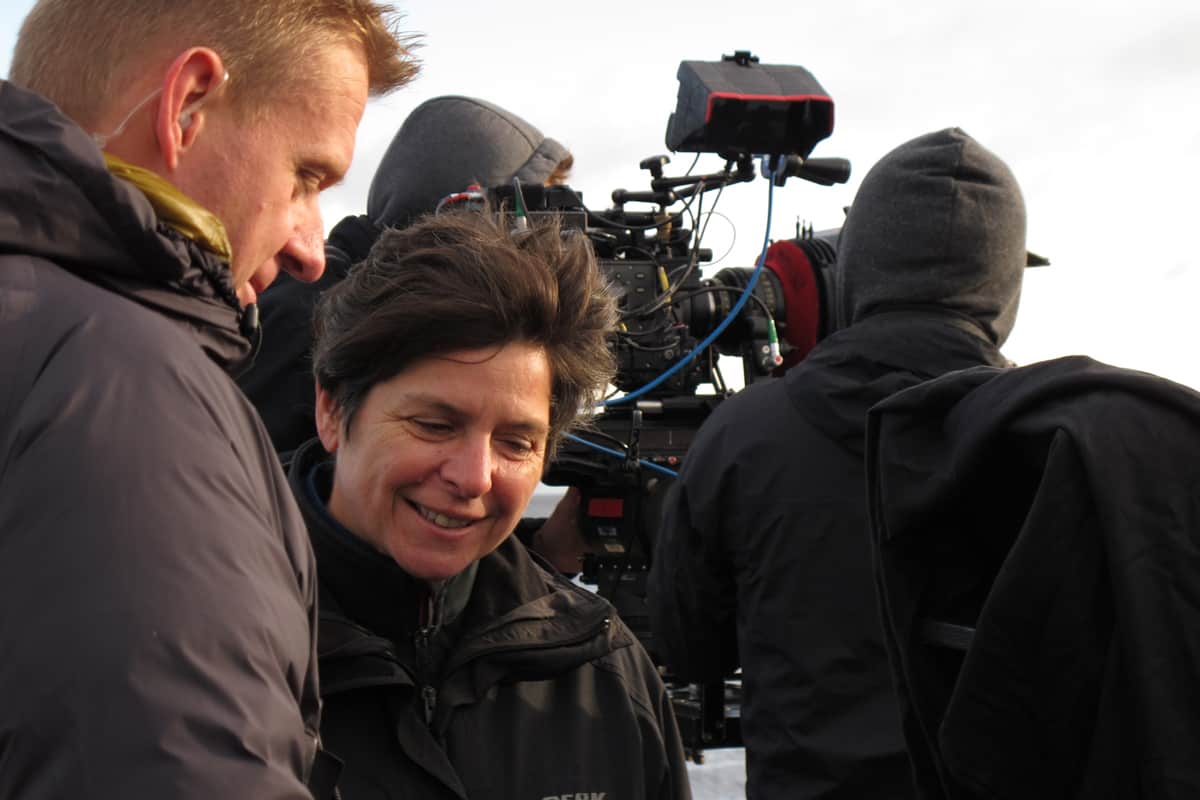 "I went to college to be a stills photographer," remembers Forshaw, "but had to sign up for a film course as part of a BA degree in film and photographic arts. Halfway through that term, they handed us each a Bolex, 100ft of 16mm film, and told us to go out and make a film. I just loved it, telling stories in moving pictures. From that point on, I switched to filmmaking."
Forshaw then studied cinematography at The National Film & Television School (NFTS), and at age 22 was among the younger ranks at the prestigious institution. It was very different from Polytechnic and her film theory days, but she wanted to learn as much as she could about lighting and camerawork and took the opportunity to shoot anything that came her way. She reminisces that she was lucky to have lighting workshops with Ossie Morris BSC, Billy Williams OBE BSC and Roger Deakins CBE BSC ASC, amongst others.
"Those lighting workshops were inspiring and scary at the same time," she recalls. "When it was your turn to light and shoot the shot that the cinematographer had devised, it was terrifying. Ossie Morris, for example, would look at what you had done, and finesse and film the same shot, and we'd watch the rushes the next day. That fear of standing on-set and thinking, 'How do I do this?' still haunts me on the first day of every new job. It feels like starting all over again, and then you find your rhythm: no two jobs are ever the same. This is what makes being a DP so exciting."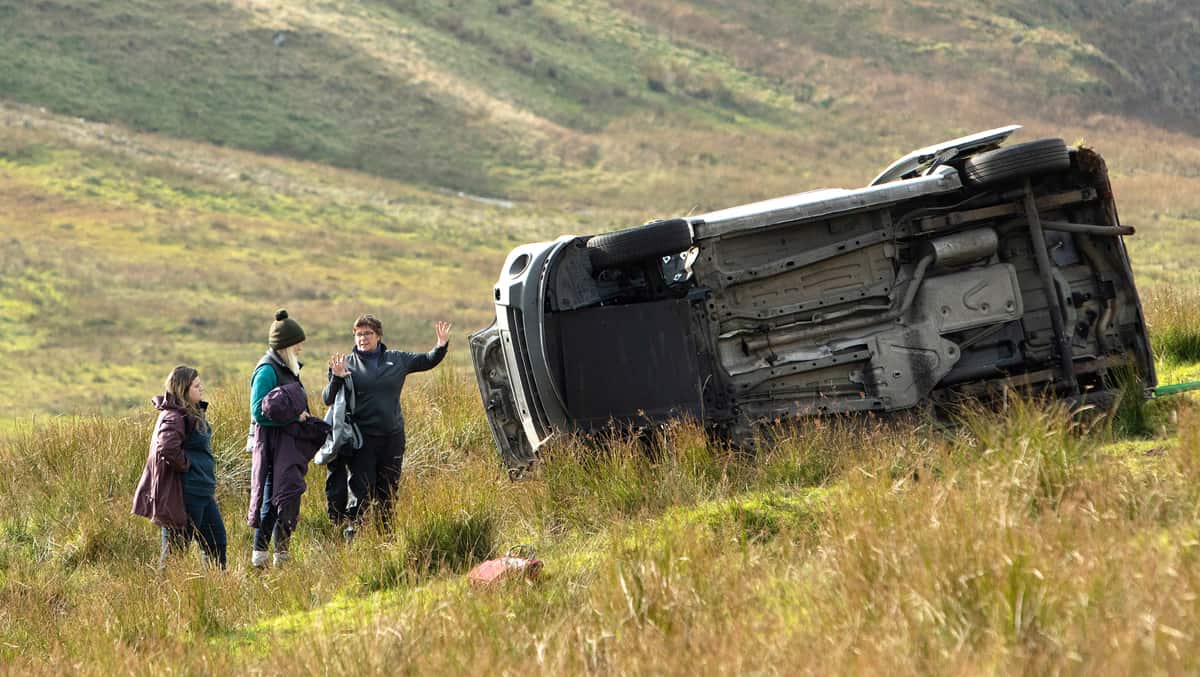 It was there, at the NFTS, that she met many of the directors who would go on to hire her onto their projects after she graduated. Her passion was such that she would shoot directors' graduation films and, at the same time, work on other film and art schools' short films. She took four and a half years to complete the course, as NFTS was then run in a way that encouraged students to work in the industry while still shooting at school.
"Now," says Forshaw, "it's a tighter run ship at only two years." But particularly for women who want to have a career in cinematography, she has always given the same advice: "If you can, start getting a portfolio together and try to get to a good film school as soon as possible."
When Forshaw graduated from the NFTS and started moving from student filmmaking into more mainstream shorts and television, she felt that some crew members looked down on her because she hadn't worked her way up through the ranks like they had. But she thought that actually, for women, going to a prestigious film school and having the opportunity to get behind the camera was really one of the best ways to get through the system.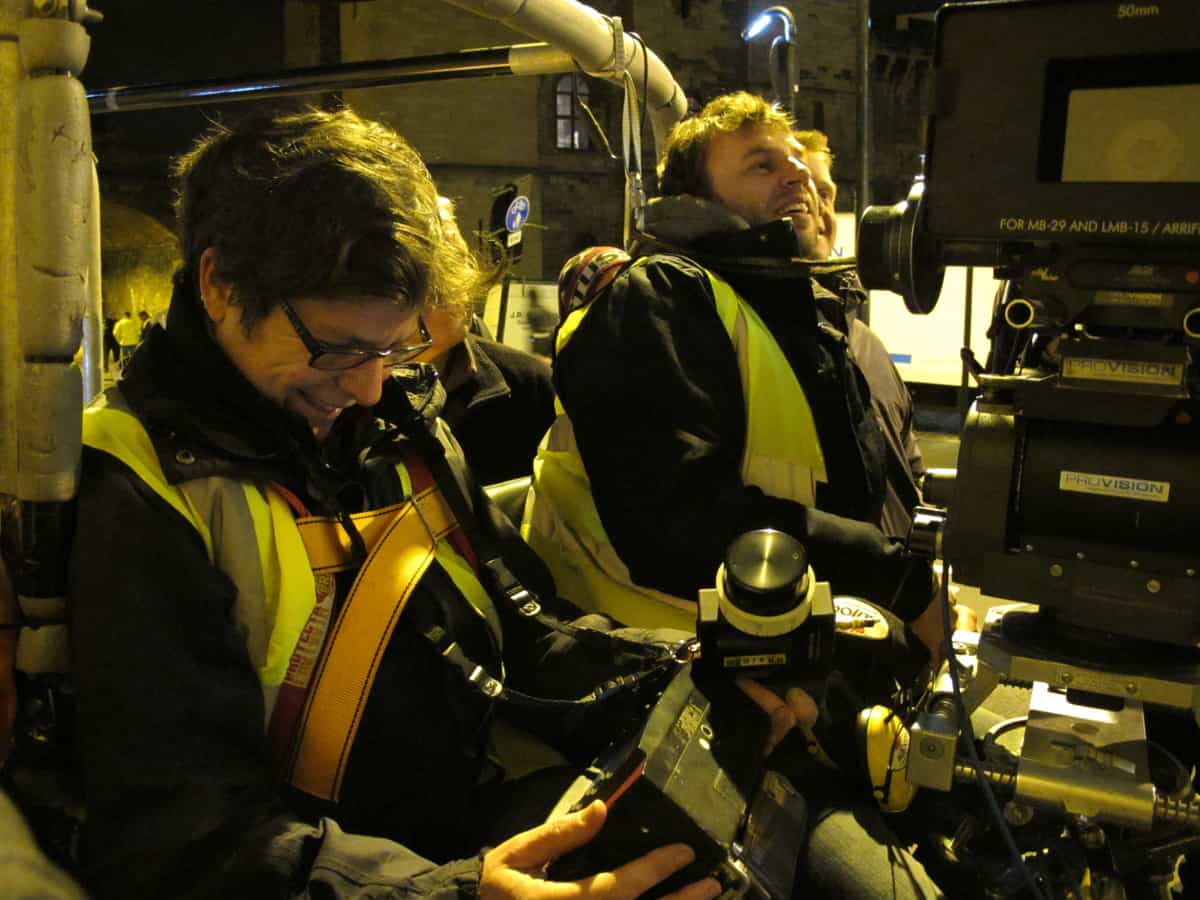 "That fear of standing on-set and thinking, 'How do I do this?' still haunts me on the first day of every new job. It feels like starting all over again, and then you find your rhythm: no two jobs are ever the same. This is what makes being a DP so exciting."
- Cinders Forshaw BSC
Recently, when Forshaw was working on the fifth season of Shetland (she'd also done three episodes of the first season), a crime drama set on the remote Scottish islands of the same name, an actress who had been in the industry for some time told her, "It's really awful what I'm going to tell you, but you're the first female cinematographer I've worked with."
Forshaw feels that perhaps the industry needs to look at why there are so few working female cinematographers. "While I think it's so much better than it was in my early days, women were and still are dropping out of the route to become a DP. You look around when you're crewing up and you can always find quite a few trainees and loaders who are women; after that, it becomes much harder to find female focus pullers and operators, as they just get stuck or simply disappear."
Forshaw's career has been mostly in television, but since it is now TV's golden age, this could be in her favour. The five features she worked on over the years were mostly low-budget, and it really was a TV show in her earlier career that gave her that feeling of, "I've made it."
"The first time I felt like I'd broken into top-end TV drama was with Metin Huseyin [her former classmate at NFTS] on The History Of Tom Jones, A Foundling," she says. "I was lighting and operating, we had 20 weeks and a big budget, great scripts, beautiful locations, a young Samantha Morton. It was a fantastic feeling."
Though Forshaw's background in TV should serve her well over the coming years of her active career, she had always wanted to be shoot more features. Doesn't everyone?!" she posits. "You've got more scope and it's more cinematic. But now, TV's in a very different place. It can be almost more interesting, and a lot of features directors are wanting to work in TV."
As for labels, Forshaw doesn't seem too concerned. "I may have been labelled as a TV DP and so everyone only thought I could do TV. I did commercials for a while and everyone said, 'Oh, you do commercials.' There was always a label you'd have to get through to the other side of and persuade people that you can do it all. I just love shooting, to be honest. I'm really happy when I'm standing on the set with a crew, working closely with a director and interpreting their vision to create something together."
Forshaw's return to Shetland marked a reunion with the director, Isabelle Sieb. It's only Sieb's second TV show, and Forshaw had worked with her on the pilot of her first show, Nyela's Dream, in 2017. When it was commissioned as a series, they worked together again and it was eventually picked up by SkyTV. When Sieb was asked to direct Shetland, she knew whom she wanted to work with, and Forshaw was keen to get back up to working in Scotland.
"I think Shetland is actually closer to Norway than mainland UK" says Forshaw. They shot three one-hour episodes in eight weeks, of which three weeks were on the islands and the rest in Glasgow, doubling for the Shetland interiors. "It's seen as Scandi-noir but British. The stories are always quite intense, dark and serious, and I get quite a free reign in terms of shooting it. They definitely wanted a more cinematic feel to it, but you've still got to complete a TV schedule."
This season of Shetland follows a human trafficking storyline. "You feel like, hopefully, you're doing something significant by making people aware of modern-day slavery. That's special for me."