LABOUR OF LOVE
Personal integrity defines the work of Chris Menges BSC ASC, whose storied career ranges from classic observationally-shot working class drama Kes to the Oscar-winning masterpiece of the Cambodian genocide The Killing Fields.
The composer and conductor Herbert Menges introduced his son to West End theatre. "Going with him as a kid to The Old Vic and listening to concerts had quite a huge influence on me," Menges tells British Cinematographer. "Very early on I became fascinated with photography and had the lucky break to meet Alan Forbes after I'd left school."
The American documentary filmmaker took the teenager under his wing and was the first of many influences that Menges absorbed. "Alan was a complete inspiration. His big influence was the cinema of Roberto Rossellini and the realist movement that came after WW2. I became hooked on what might be called a free style of cinema. He taught me about sound, editing, camerawork and basic film construction."
This "maverick left-of-centre education" was a godsend to a young man who had applied and failed three times to join the BBC's trainee scheme because, he feels, "of my lack of education."
Other influences included the Czech New Wave, notably director Miloš Forman and DP Miroslav Ondříček, the love for which he shared with director Ken Loach. He and Loach had met on Poor Cow (1967) where Menges was camera operator to Brian Probyn BSC.
"We talked about Czech cinema and how it exhibited a kind of freedom. By some extreme good fortune, I happened to be asked to assist Miroslav on [Lindsey Anderson's classic satire] If…. During the shoot, Ken phoned me up about Kes. He said I should learn all I could from Miroslav. So I did. I learned the technical and logistic problems of being a DP and I learned about his way of lighting."
Kes (1969) was Menges' first feature as solo DP. His relationship with Loach burgeoned over decades to include The Gamekeeper (1980), Fatherland (1986) and Route Irish (2010).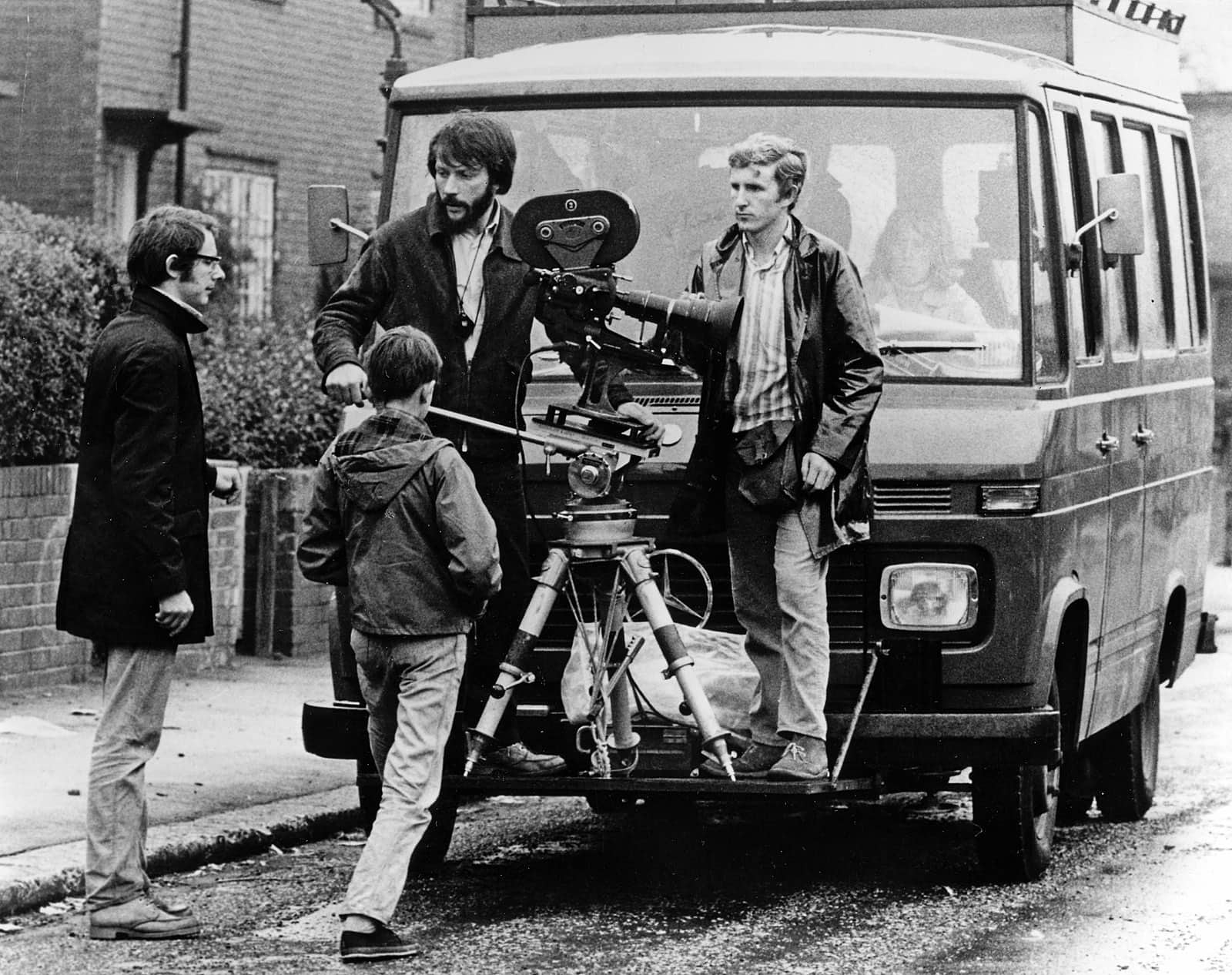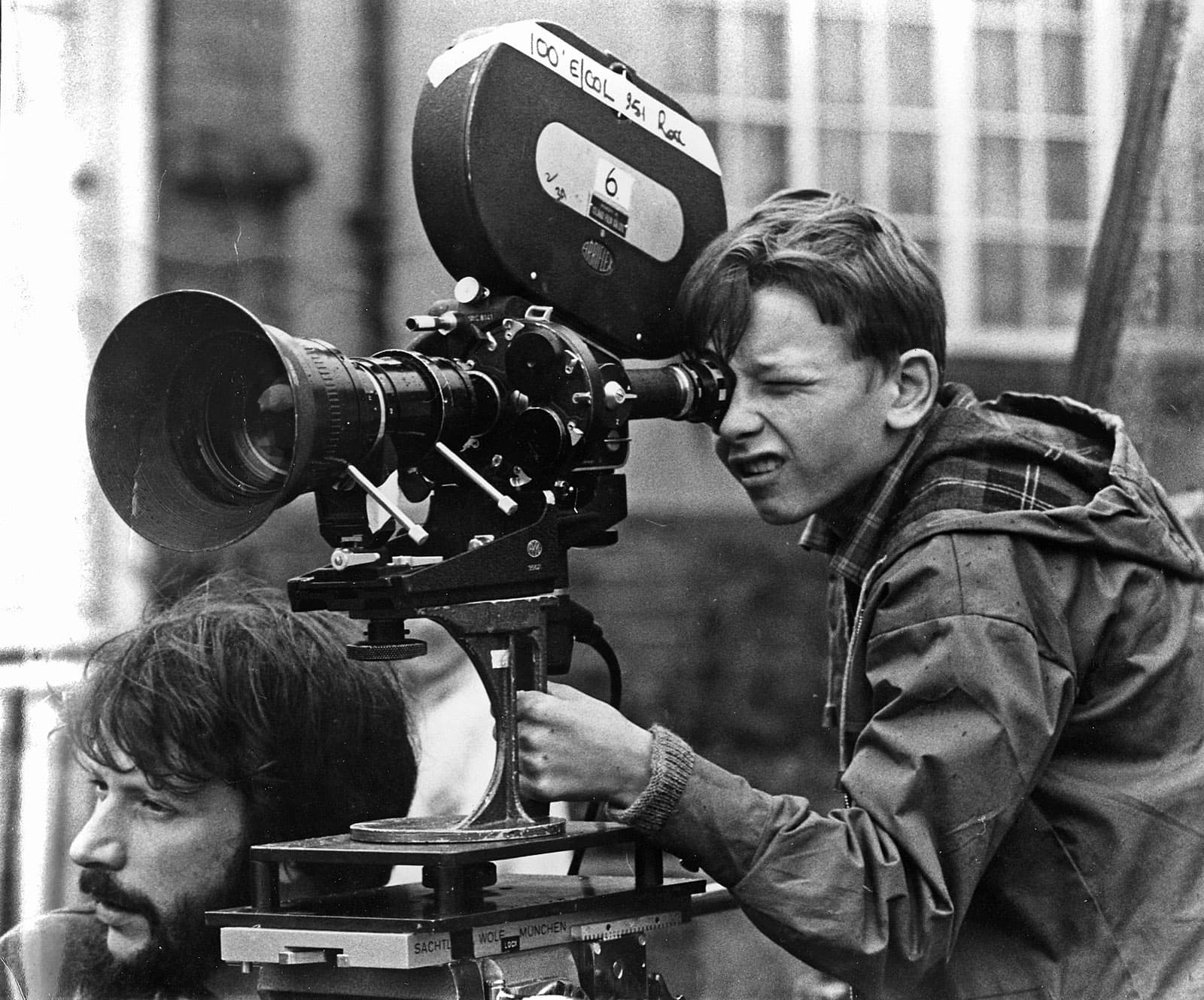 Equally formative was Menges' career as a documentary maker which for a time ran parallel to his dramatic work. He joined Granada TV's World in Action as a cameraman in 1963. Much of the rest of the '60s was spent covering conflicts around the world in such places as Angola, Burma, Cyprus, Nepal, South Africa and Vietnam, often undercover and with writer-director Adrian Cowell.
"If you're in a news situation you are in competition with the other crews, so you have to learn to be smart," he says. "In the jungle you are up every morning before dawn and you try to catch the truth of what you are seeing. You learn about composition and the power of light and how the sun reflects different colours. All these little things are learned the hard way.
"With some documentaries you have a long time to digest light and composition and where the camera should be without all the pressures of a cinema film. You learn how not to chase the dialogue and how to be receptive to the people you are filming so you become, as much as possible, part of their community not an outsider."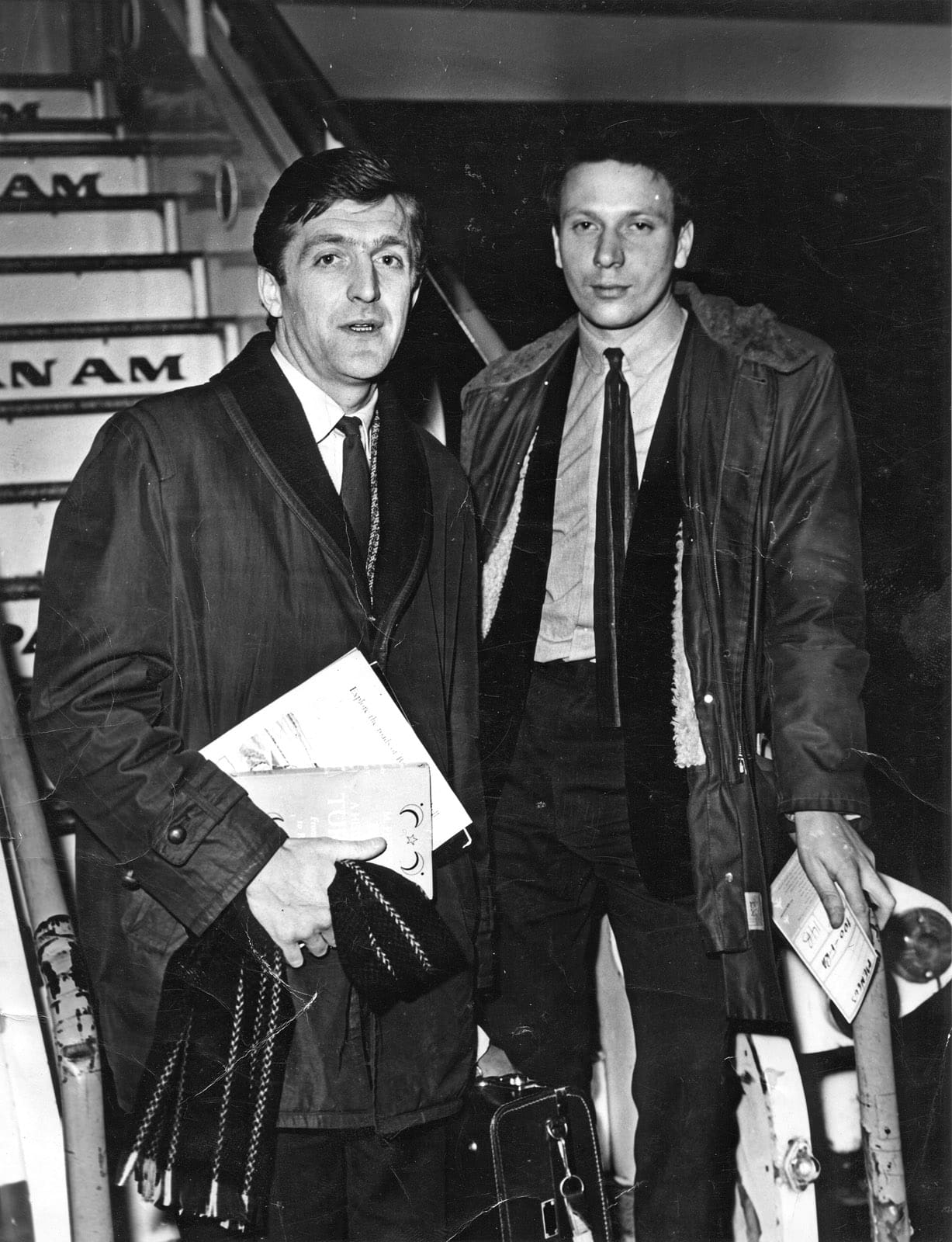 He also credits an apprenticeship with Canadian documentary maker Allan King with teaching him how to capture image with sound. "In those days, the only sound camera was an Auricon – a big cumbersome thing. Later came the Éclair NPR. From Allan I learned about the relationship between the camera and recording sound and that the picture was of no importance without the dialogue that came with it."
Menges defers to Henri Cartier-Bresson's concept of the "decisive moment" in his own quest for finding the perfect second to press the shutter. "It is like the image is enduring," he says. "It burns in your brain."
However, being embedded with local communities in conflict zones came at a cost. "I covered the Zanzibar revolution with Michael Parkinson in 1964 and we were arrested and imprisoned in a hotel straight after we arrived. After a few days we were taken by guards to a compound surrounded by barbed wire within which were 2-3,000 Arab men of considerable age. All squatting on the ground. We get inside, the gates are locked behind us and there's a couple of soldiers escorting. I whipped out my Bolex to film and this old man turned away from the camera. He didn't want to be a part of it. Then ⁠— bang! ⁠— he was smashed in the side of the head with a rifle by one of the soldiers. A thing like that stays with you forever because if I hadn't been there, he wouldn't have got his head smashed. So, there's a huge price to pay."
Menges manoeuvred away from documentaries and began collaborations with Neil Jordan (Angel, The Good Thief, Michael Collins – for which he was Oscar nominated) and Bill Forsyth (Local Hero, Comfort and Joy). He shot Steadicam for Alan Clarke's coruscating skinhead drama (Made in Britain) and with Stephen Frears made noir pastiche Gumshoe (1971), several TV plays (including Walter with Ian McKellen in 1982) and Dirty Pretty Things (2002).
I've never chased after a particular film. I've just been lucky that I've been chosen. To me, the cinema is about how certain stories inspire you.

Chris Menges BSC ASC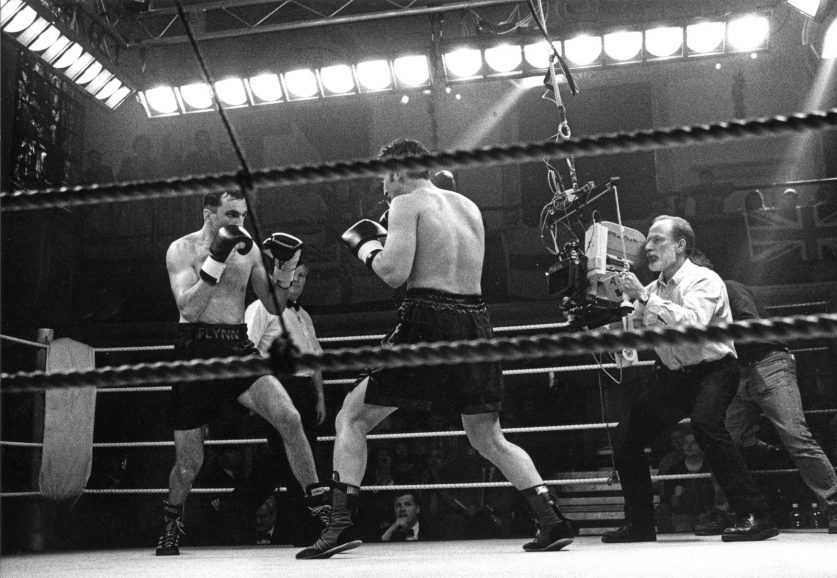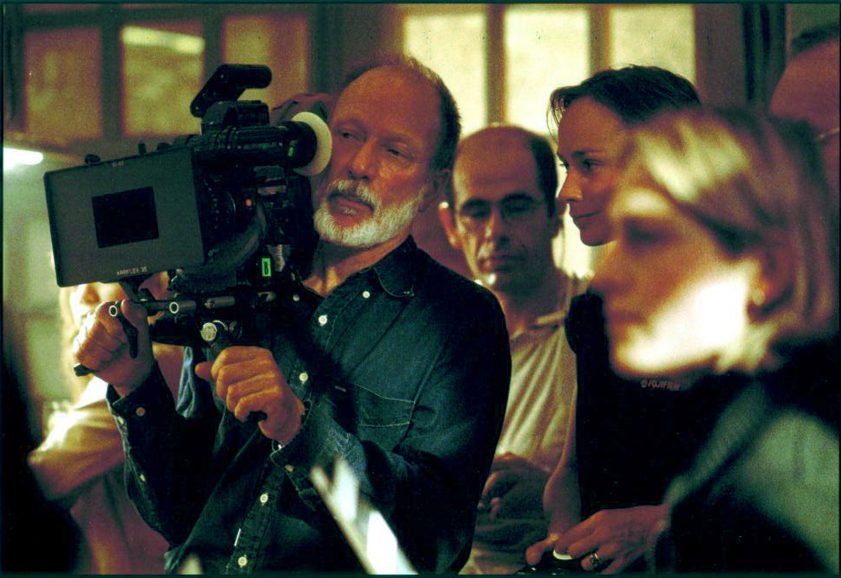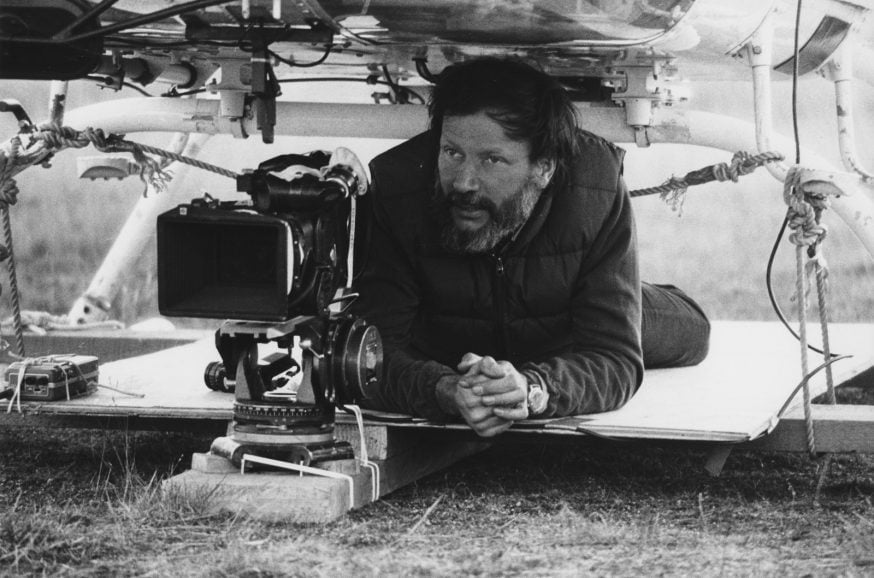 He has also worked with directors John Mackenzie (A Sense of Freedom), Niki Caro (North Country), Roger Donaldson (Marie), Jim Sheridan (The Boxer), Steven Knight (Redemption), Sean Penn (The Pledge), Richard Eyre (Notes on a Scandal), and Stephen Daldry (The Reader). The thread connecting these films is one of social conscience and stories about the outsider, the marginalised, the political activist.
"I've never chased after a particular film. I've just been lucky that I've been chosen. To me, the cinema is about how certain stories inspire you."
None more so than in the masterpieces for which he won the Academy Awards. Both The Killing Fields (1984) and The Mission (1986) were directed by Roland Joffé and produced by David Puttnam. In typical self-effacing fashion, the cinematographer refuses to take credit for either and in 1984 even declined an invite to the Oscars ceremony.
"The Killing Fields is a special film to me," he says. "It was storyboarded by Roland and we had the opportunity to do a lot of research in Thailand. We had a great production designer, Roy Walker, and special effects supervisor, Fred Kramer, and a great operator in Mike Roberts. My focus puller Jeremy Gee pulled off so many tricks. So, in a way you could say it was the pooling of a lot of talent that came together at that moment to tell Sydney Schanberg's story in a devastating but poetic way. What we shot is in the writing really. It was Bruce Robinson's screenplay that made it work. That and Roland's storyboard."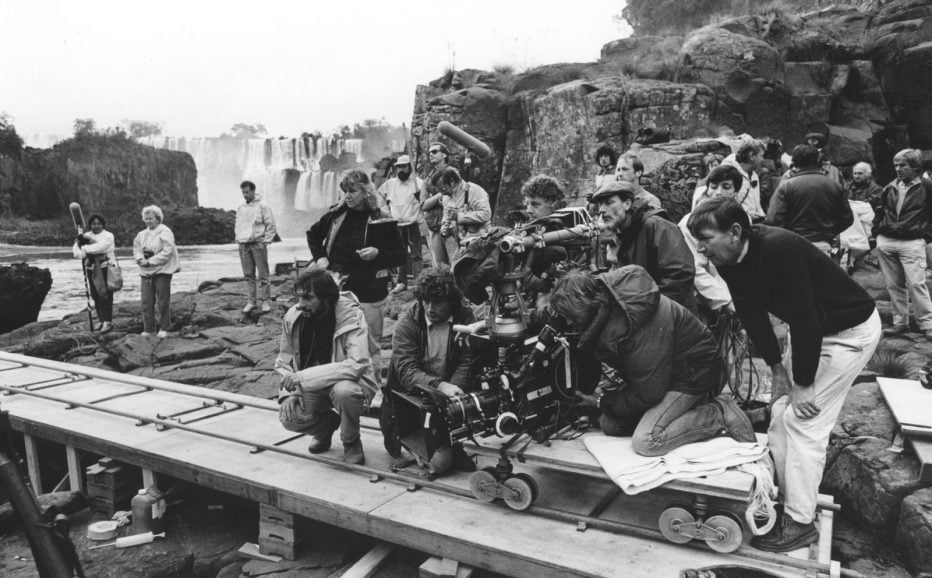 The Mission, shot on location in the Amazon, won the 1986 Best Picture Academy Award and always seemed like a Herculean shoot. "The hardest thing was shooting in the jungle without generators because we were in an inaccessible place," Menges recalls. "It was a hard slog. Despite having worked in the Amazon before, it was a big teaching curve for me personally. Everybody contributed hugely to the production. You can't achieve anything without them. The icing on the cake was Ennio Morricone's score which is so beautiful."
If there's an anomaly on his C.V it's the second unit work on Star Wars: Episode V – The Empire Strikes Back (1980) Typically, he did it to broaden his craft.
"When Peter Suschitzky ASC asked me to do his second camera, he chose me because he knew I would do what I was told," Menges says wryly. "He would be on another stage at Elstree and I'd be shooting away and he'd jump on his bike and cycle over from his part of the studio and tell me I'd got it all wrong.
"I was thrilled to do it because my kids thought that I was finally doing something that impressed them and, secondly, I did it because I wanted to learn about blue screen and vfx. It definitely helped me later on."
Menges turned to directing in 1988 with the well-received apartheid drama A World Apart featuring the acting debut of Jodhi May. Crime drama CrissCross with Goldie Hawn, Second Best with William Hurt and The Lost Son (1999) with Nastassja Kinski followed without attaining similar heights.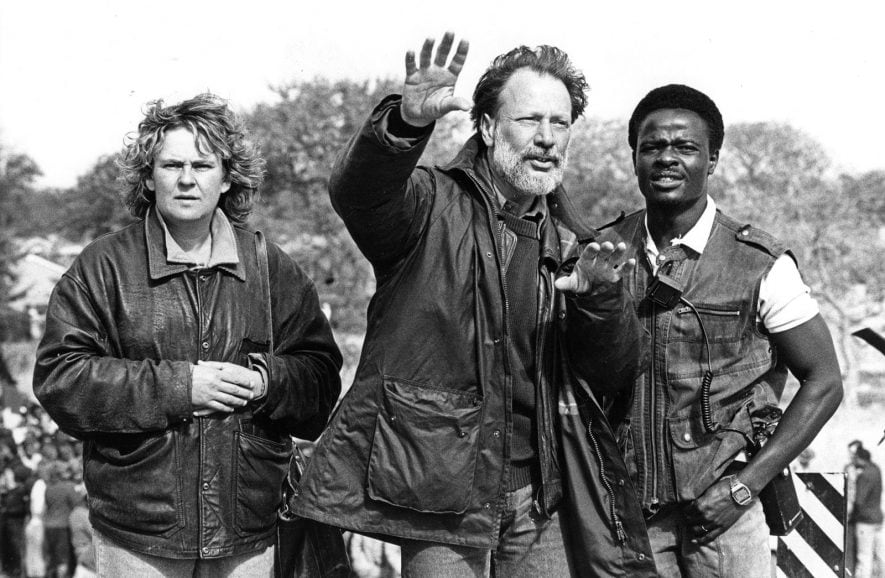 He says he loved working on The Reader "because of the power of the acting and the simplicity of the story" and reteamed with Daldry for 9/11 drama Extremely Loud and Incredibly Close, which was the first film shot on ARRI Raw.
"What I miss about electronic imagery is the chance to be able to feel the composition, the light and the performance. When you look through a reflex camera you have a certain feeling, knowledge, and response. That's why I love operating because when you operate you are working out in your mind about coverage and where you are going and how much longer you have to shoot. If you're the operator you can actually make those decisions.
"But in the end it's the word that counts and if you are inspired by a great story then it is immaterial what system you use."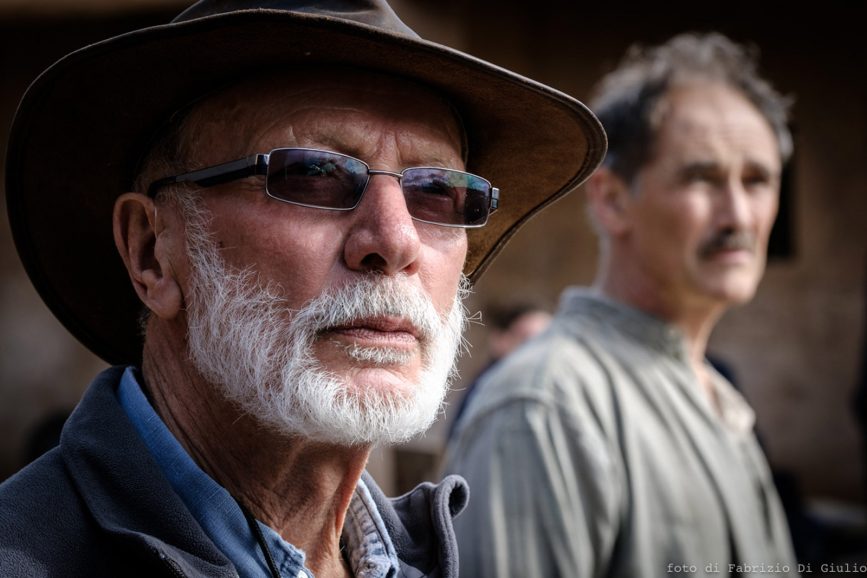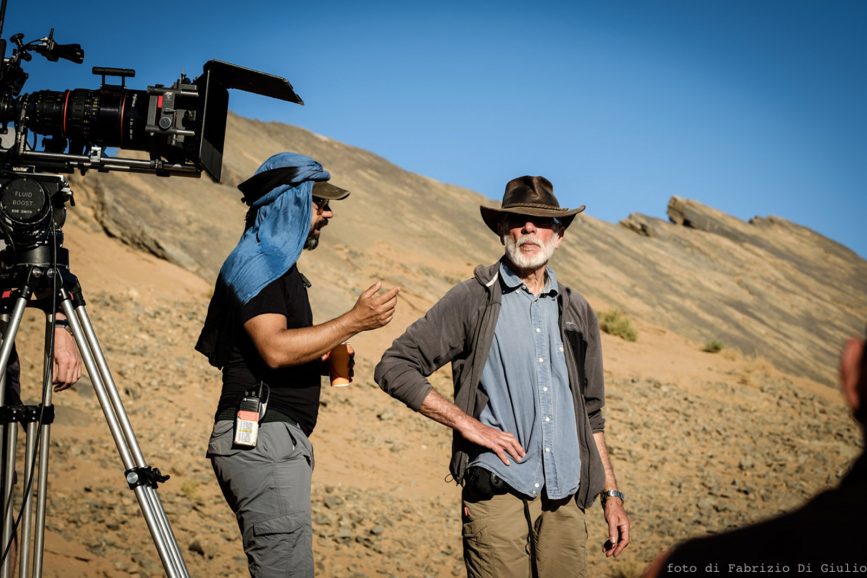 Aged 78 he shot Waiting for the Barbarians, an adaptation of J. M. Coetzee's novel which Menges had wanted to direct 35 years ago as a follow-up to A World Apart.
"At the time, I couldn't convince the people who owned the rights to the book that I was the right director. They wanted somebody a bit more 'presentable'," he says.
In 2003 he was invited to direct a version from Coetzee's own screenplay, by producer Michael Fitzgerald who had met Menges while making Tommy Lee Jones' directorial debut Three Burials.
This time, Menges declined. "I didn't think I could pull it off. It's a very internalised story about a man struggling with his masters, the Empire and the suppression of indigenous people. It's a searing indictment."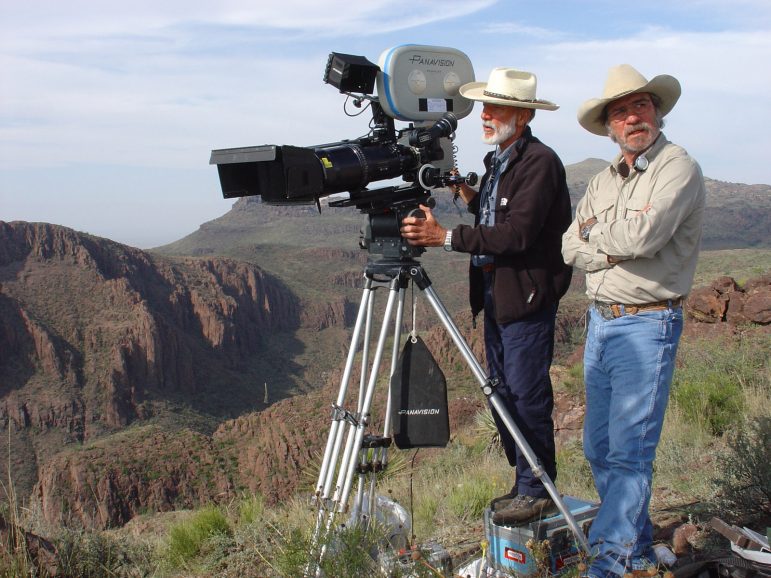 Fitzgerald never forgot the attachment that Menges had to the story and in 2018 finally enticed him on board to shoot for director Ciro Guerra. Shot in a fort on location in the Atlas Mountains, Morocco with Mark Rylance and Johnny Depp, the film was released last year.
Typically, Menges credits the visual energy of the film, shot widescreen on Alexa SXT and Mini, to his crew and the work of the "brilliant" art and costume departments. A camera was Serb Barraclough, 1st AC Olly Tellet. On the B camera David Gallego operated, Mouna Khaali was 1st AC.
"Ben Appleton was DIT and kept our work feeling alive," Menges says. "Jonathan Spencer was our gaffer and with his crew got us to the winning post thanks to their dedication. Jac Hopkins as key grip excelled. "It was always a labour of love," he says.